Looking for new movies for March 2021 On Amazon Prime? You have come to the right place!
So is it only me or does 2021 look especially long already? And it's only February, right? A change-up is much needed and I am sure you would appreciate one too. So how about jazzing up your March and revamping your streaming list a little? After all, nothing chases the winter blues away better than some good old movie nights. So to satiate your binging soul, we have specially compiled this list of movies for March 2021 on Amazon Prime.
The popularity of such platforms over the last couple of years has led to quite an overflow of releases. It would be no wonder if your favorite contents get lost along there somewhere and you couldn't even keep up with them. But don't worry, we are here to ensure that you never face a dull moment in your streaming sessions, or miss out on any contents, old or new. So whether you are in for a nostalgic night or a thrilling round of catching up with the latest movies for March 2021 On Amazon 2021, we have got it all sorted for you. Scroll away!
Movies For March 2021 On Amazon Prime – ORIGINALS
Coming 2 America – Movies For March 2021 On Amazon Prime
March 5
If you enjoyed the 1988 original, then get ready for the new rendition. The long awaited sequel to this classic rom-com is finally coming to your screen among the movies for March 2021 on Amazon Prime. We will see Eddie Murphy reprising his role again as Akeem Joffer, the king (previously the prince) of the fictional kingdom, Zamunda.
For the 2021 edition of Coming 2 America, the plot will revolve around his quest to find his long lost son as he returns to Queens 30 years later. The newly crowned king of Zamunda, Akeem discovers that unbeknownst to him, he has a son living in Queens (Jermaine Fowler) all along. In Spite of the existence of his daughters, his kingdom's laws dictate that his first born son would be the crown prince. Therefore, to honor his dying father's (James Earl Jones) last wish, Akeem and his best friend Semmi (Arsenio Hall) set off to find his son and turn him into crown prince material.
Directed by John Landis, the premise already looks so fun. The fish-out-of-water trope seems to run in the family, I guess! It's a shame it wouldn't get any big screen releases but that's what Amazon Prime is here for. Be sure to catch up on your dose of comedy this coming March.
---
Making Their Mark – Movies For March 2021 On Amazon Prime
March 12
For the sports fanatic inside of you, we have a new docu-series for you called Making Their Mark among the movies for March 2021 on Amazon Prime. The seven-part sports docu-series follows iconic AFL identities from six Australian teams throughout one of the most challenging seasons in AFL history. Making Their Mark will launch on Amazon Prime Video on March 12 in Australia and in over 240 countries and territories around the world.
Through this docuseries, we get a glimpse into players and executives from six teams – Nic Naitanui (West Coast Eagles Ruckman), Stuart Dew (Gold Coast Suns Senior Coach), Stephen Coniglio (Greater Western Sydney Giants Captain), Eddie Betts (Carlton Football Club forward), Rory Sloane, (Adelaide Football Club Captain), and the Senior Leadership of the Richmond Football Club (Peggy O'Neal, Brendon Gale and Damien Hardwick) – as they pursue the ultimate goal of an AFL Grand Final victory, in a season like no other.
You can also catch key moments of what goes on behind the scenes within the AFL. From locker room banter, coach's sprays, on field collisions, management discussions and family life – this series captures the daily determination, struggles, wins and losses each player, coach and administrator goes through every AFL season.
Australian contents have been gaining prominence in the OTT platforms and this documentary on the thrilling 2020 AFL season is one of their contributions to the movies for March 2021 on Amazon Prime.
---
Invincible – Movies For March 2021 On Amazon Prime
March 26
If superheroes and action thrillers are what gets your binging brains going, then you are in for a nice treat for the upcoming month. Among the movies for March 2021 on Amazon Prime, the platform is now bringing the latest comic book adaptation by Robert Kirkman. Yes, the same Robert Kirkman who was behind the famous "The Walking Dead"!
Invincible revolves around seventeen-year-old Mark Grayson (Steven Yeun), who's just like every other guy his age. Except that his father is the most powerful superhero on the planet who goes by the alias, Omni-Man (J.K. Simmons). Soon Mark begins to develop powers of his own and he enters into his father's tutelage. But he discovers that his father's legacy may not be as heroic as it seems.
This is an hour long animated superhero show which will be mainly catered towards the adult audience, since there will be a fair amount of violence portrayed. From the looks of the trailer, it starts out as your standard superhero drama, but things seem to take a dark turn later. But then it's also not all about superheroes either. You can even view it as a family drama, as it is going to have its fair share of exploration of relationship dynamics in a family.
Among the other star-studded cast, we also have Sandra Oh voicing Mark's mom, Mark Hamill as superhero tailor Art, Seth Rogen as Allen the Alien and many more.
---
La Templanza – Movies For March 2021 On Amazon Prime
March 26
Now how about taking a binge-ing detour from Australia all the way to Mexico? Take up the chance to go back in time to the 19th century and explore a self discovery journey of a resilient man called Mauro Larrea and his romance with the alluring Soledad Montalvo.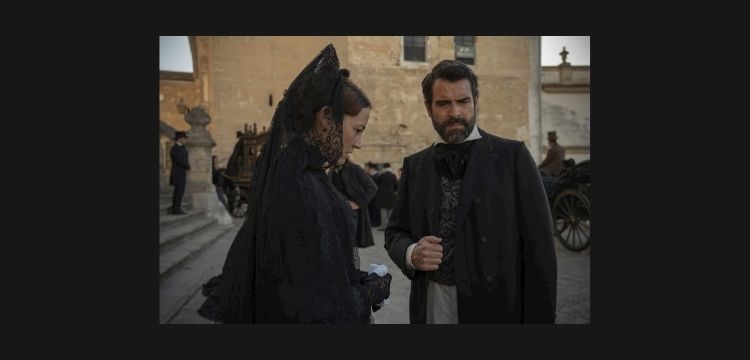 In this list of movies for March 2021 on Amazon Prime Video, this Amazon Original La Templanza will debut in more than 240 countries and territories. Produced by Buendía Estudios, the 10-part romantic drama is based on the poignant novel of the same name by María Dueñas.
The Spanish series revolves around a widower named Mauro Larrea as he starts off in his quest to restore his wealth that he lost as a consequent of the U.S. Civil wars but along the way, somehow he ends up finding himself instead. Laden with breathtaking sceneries in exotic lands of Spain and Cuba and one particularly dynamic woman named Soledad Montalvo, we follow along his adventures as he overcomes various adversities and grows and develops into a totally different man from how he was when he first started.
Directed by Guillem Morales, the cast includes Emilio Gutiérrez Caba, Juana Acosta, and Esmeralda Pimentel, among others.
---
Movies For March 2021 on Amazon Prime – RE-RELEASES
Well, that was that for the new releases. But don't worry, we still have yet to go through the old re-releases as well. Amazon Prime comes STACKED with its monthly updates to its library, so that you won't ever have to go through a movie slump. Many old classics are making a comeback to your screens this coming month like 48 hours, Back to the Future, E.T. The Extra Terrestrial, so get ready for some revisiting for a nostalgic night! Check out this list of re-releasing movies for March 2021 on Amazon Prime (Source: Mashable)
March 1
48 Hrs. (1982)
50/50 (2011)
Another 48 Hrs. (1990)
As Good as It Gets (1997)
Attack of the 50 Foot Cheerleader (2012)
Attack the Block (2011)
A Very Brady Sequel (1996)
Back to the Future (1985)
Back to the Future Part II (1989)
Back to the Future Part III (1990)
Beloved (1998)
Cocktail (1988)
Due Date (2010)
E.T. The Extra-Terrestrial (1982)
Extract (2009)
For Colored Girls (2010)
I Can Do Bad All By Myself (2009)
Instant Nanny (2015) (UP Faith & Family)
In The Line Of Fire (1993)
Mae West: Dirty Blonde (2020) (PBS Living)
Neil Young: Heart of Gold (2006)
Patriot Games (1992)
Patriots Day (2017)
Priceless (2016)
Rain Man (1988)
Religulous (2008)
Rushmore (1999)
Shine a Light (2008)
Silverado (1985)
Sliver (1993)
Sydney White (2007)
The Full Monty (1997)
The Spirit (2008)
The Terminal (2004)
The Whole Nine Yards (2000)
Tombstone (1993)
Tyler Perry's Meet the Browns (2008)
W. (2008)
Wet Hot American Summer (2001)
American Masters – Dorothea Lange: Grab a Hunk of Lightning (2014) (PBS Living)
And She Could Be Next: Season 1 (PBS Documentaries)
Brad Meltzer's Decoded: Season 1 (History Vault)
Breathless: Season 1 (PBS Masterpiece)
Captain Marleau: Season 1 (MHz Choice)
Civilizations: Season 1 (PBS Documentaries)
Dorothy & the Wizard of Oz: Season 1 (Boomerang)
Ella the Elephant: Season 1 (Kidstream)
Fifth Ward: Season 1 (ALLBLK)
Jo Frost: Nanny on Tour: Season 1 (UPP Faith & Family)
Life With Elizabeth: Season 1 (Best TV Ever)
London Kills: Season 1 (Acorn TV)
Nightwatch: Season 1 (A&E Crime Central)
Not for Ourselves Alone: The Story of Elizabeth Cady Stanton & Susan B. Anthony: Limited Series (PBS Documentaries)
Range Rider: Season 1 (Best Westerns Ever)
Rhymes Through Times: Season 1 (Noggin)
Somewhere South: Season 1 (PBS Living)
The Paris Murders: Season 1 (PBS Masterpiece)
The Returned: Season 1 (Sundance Now)
March 3
March 5
Coming 2 America (2021) — Amazon Original Movie
March 10
March 12
Honest Thief (2020)
Making Their Mark: Season 1 — Amazon Original Series
March 19
Words on Bathroom Walls (2020)
March 26
Invincible: Season 1 — Amazon Original Series
La Templanza (The Vineyard): Season 1 — Amazon Original Series
March 29 – Movies For March 2021 on Amazon Prime
March 30 – Movies For March 2021 on Amazon Prime