Hello there, readers! So we meet again. Now that March is about to be over, are you on a renewed lookout for the new releases on Amazon Prime in April 2021? Hope the month treated you well enough but you have got to update that streaming list of yours, right? Well, what are you waiting for? Let's get started!
There's a whole array of fun new releases on Amazon Prime in April 2021 to chase away your blues that were remnant from your previous binging sessions. You get to start anew with exciting contents, both old and new. Be it a quirky journey about a road trip with a literal gorilla, a highly tensed procedural drama that documents a man's unsolicited detention, a period drama about the untold story of a forgotten lady or a thrilling action spin-off of a popular franchise, April is going to be one hell of an interesting month. The devil may work hard, but Amazon Prime works even harder.
So take out your calendars again and get down to marking those dates as we go through this list of hot new releases on Amazon Prime in Aril 2021. When it's time for the respective premiers, don't forget your popcorns!!
---
HOT NEW RELEASES ON AMAZON PRIME IN APRIL 2021
THE MAURITANIAN – Hot New Releases on Amazon Prime in April 2021
1 April
9/11 altered world history and impacted people's lives across the world. Countless lives were lost, but countless were also wrongly accused and a whole community prejudiced. Among the hot new releases on Amazon Prime in April 2021, The Mauritanian is a legal drama that explores the consequences that were borne from those prejudices.
The movie follows the inspiring true story of Mohamedou Ould Slahi's fight for freedom after being detained and imprisoned in Guantanamo Bay detention camp without charge by the U.S. Government for years. Alone and afraid, Slahi finds allies in defense attorney Nancy Hollander and her associate Teri Duncan. Together, they battle the U.S. government in a desperate fight for justice that tests their commitment to the law and their client at every turn. Their controversial advocacy, along with evidence uncovered by a formidable military prosecutor, Lt. Colonel Stuart Couch, uncovers a shocking truth and far reaching conspiracy, which ultimately proves that the human spirit cannot be locked up.
The film is based on the 2015 best selling memoir Guantánamo Diary by Mohamedou Ould Salahi, a true story of Salahi's experience. He was being held for fourteen years without charge in the Guantanamo Bay detention camp, on suspicion of being behind the 9/11 attacks.
The film stars Tahar Rahim, Benedict Cumberbatch and Shailene Woodley in the lead roles and is directed by Kevin Macdonald.
---
SOUND OF METAL – Hot New Releases on Amazon Prime in April 2021
2 April
Hailed by both critics and audiences alike as one of the best movies of 2020, this critically acclaimed movie is finally making its way into the list of hot new releases on Amazon Prime in April 2021. It is an immersive drama that tells the story of a punk-metal drummer who loses his hearing.
During a series of adrenaline-fueled one-night gigs, itinerant punk-metal drummer Ruben (Riz Ahmed) begins to experience intermittent hearing loss. When a specialist tells him his condition will rapidly worsen, he thinks his music career — and with it his life — is over. His bandmate and girlfriend Lou (Olivia Cooke) checks the recovering heroin addict into a secluded sober house for the deaf in hopes it will prevent a relapse and help him learn to adapt to his new situation. But after being welcomed into a community that accepts him just as he is, Ruben has to choose between his equilibrium and the drive to reclaim the life he once knew.
Utilizing startling, innovative sound design techniques, the movie is directed and co-written by Darius Marder who takes the audiences inside Ruben's experience to vividly recreate his journey into a rarely examined world. This film among the new releases on Amazon Prime in April 2021 received rave reviews, with praise for the performances of Riz Ahmed and Paul Raci, who were in the lead and supporting roles respectively. Additional cast includes Olivia Cooke, Lauren Ridloff and Mathieu Amalric.
---
SAY HELLO TO CHARLIE! – Hot New Releases on Amazon Prime in April 2021
9 April
Road trips are fun, but it would be doubly so when you have a gorilla along with you for the ride. Especially when it's love for Bollywood, including Hrithik Roshan, rivals yours. Join in for this endearing journey with Charlie and his new friend in this hot new releases on Amazon Prime in April 2021, which is sure to elevate and engage the family and kid friendly audiences!
A one of its kind storyline that is equal parts unconventional and funny, the adventure comedy film follows two passengers – one human and one filmy gorilla – on a ride. Both literally and figuratively.
Excel Entertainment just dropped the first look poster and teaser confirmation on Hello Charlie, Why So Shocked, starring Aadar Jain In the lead role. Aadar is seen essaying the role of a young simpleton from a small town who has been given the task of transporting a gorilla from Mumbai to Diu. The teaser shows them in a truck, fighting over which would be the road song. While Aadar is vibing to Ambarsariya, the gorilla seems like a big fan of Hrithik Roshan's Ude. This will be Aadar's first film after his debut film, Qaidi Band.
Directed by Pankaj Saraswat, the ensemble also features Jackie Shroff, Shlokka Pandit, Elnaaz Norouzi, Darshan Jariwalla, Rajpal Yadav, Girish Kulkarni, Bharat Ganeshpure and Siddhanth Kapoor.
---
THEM – Hot New Releases on Amazon Prime in April 2021
9 April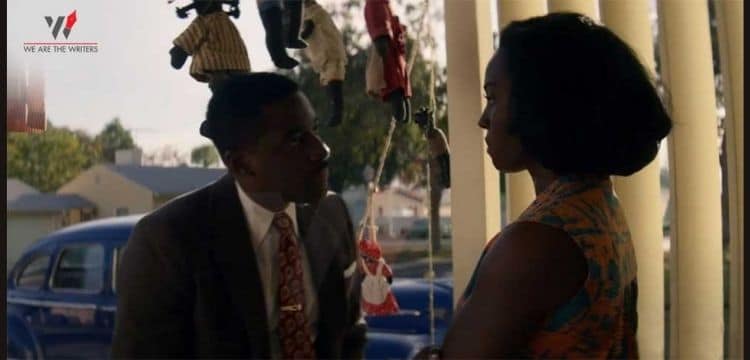 Taking a dig at racism in America through a narrative driven by spine chilling horror, next in this list of hot new releases on Amazon Prime in April 2021, we have "Them". Created by Little Marvin, "Them: Covenant" is slated to be the first season in a highly anticipated limited horror anthology series.
"Them" is a story that explores terror in America. It centers on a Black family, The Emorys, in the 1950s who moves from rural North Carolina to an all-white Los Angeles neighborhood of Compton during the period known as The Great Migration. Needless to say, their neighbors are not happy that they're there. They begin to terrorize them in order to get them to go back to where they came from. All the while, there are also malicious supernatural entities that also don't want them there.
The family's idyllic home thus becomes ground zero where malevolent forces — next-door and otherworldly — threaten to taunt, ravage and destroy them. The message is clear: The Emorys aren't safe in Compton.
The dialogue-free teaser trailer offers a glimpse into the unnerving new neighborhood as well as a few of the hostile forces within, including hordes of "Stepford Wives" gathered around a house and a surprise guest at the very end.
The cast includes Deborah Ayorinde, Ashley Thomas, Shahadi Wright, Melody Hurd, Alison Pill, Christopher Heyerdahl, Ryan Kwanten, Anika Noni Rose and many others.
---
PALM SPRINGS – Hot New Releases on Amazon Prime in April 2021
9 April
Another perfect addition to the list of hot new releases on Amazon Prime in April 2021 is "Palm Springs". A funny spin on the same concept as the movie Groundhog Day, this is sure to make for a fun watch. The time loop comedy movie premiered at the Sundance Film Festival last year to huge acclaim. It initially racked-up a 100% fresh rating on Rotten Tomatoes, with praise for the performances and use of the concept.
The two main protagonists, Nyles and Sarah, meet at a wedding in Palm Springs, and soon find themselves trapped in a time loop. No matter what they do, every morning they wake up in Palm Springs living the same day over and over again. They develop a budding romance as they try to figure out a solution to this problem and also find out what it means to live through a perfect day.
Strong performances by the cast and a refreshingly original concept make Palm Springs a romcom that will make you laugh out loud often and overall a very interesting and thought-provoking experience. The movie is directed by Max Barbakow in his feature film debut and stars Andy Samberg, Cristin Milioti, J.K. Simmons, Peter Gallagher and Meredith Hagner.
---
WITHOUT REMORSE – Hot New Releases on Amazon Prime in April 2021
30 April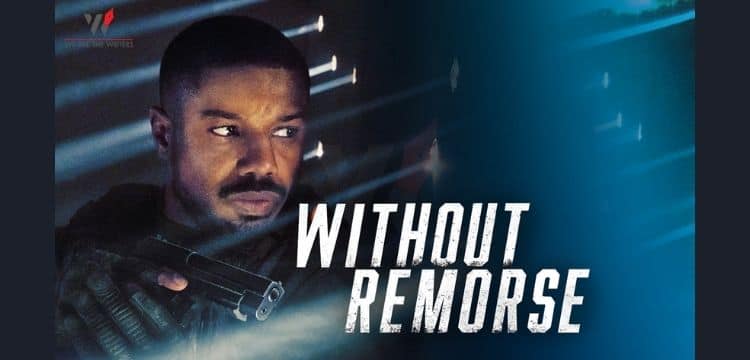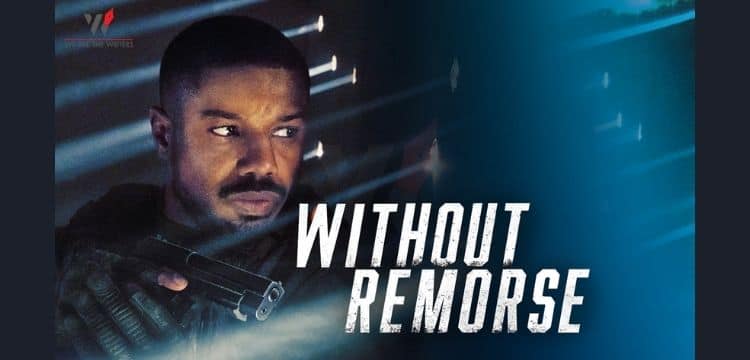 If you are a veteran fan of the Jack Ryan novel series, I am sure you have come across its equally popular spin off novel as well. It's fine even if you haven't, because the platform is now bringing you its live adaptation among the hot new releases on Amazon Prime in April 2021.
Based on the 1993 thriller novel of the same name by Tom Clancy, Without Remorse tells the explosive origin story of action hero John Clark – one of the most popular characters in the Jack Ryan universe. It follows the elite Navy SEAL as he tries to avert an all-out war between the United States and Russia while simultaneously tracking down the operatives that killed his family.
When a squad of Russian soldiers kills his family in retaliation for his role in a top-secret op, Sr. Chief John Kelly pursues the assassins at all costs. Joining forces with a fellow SEAL Karen Greer and a shadowy CIA agent, Robert Ritter, Kelly's mission unwittingly exposes a covert plot that threatens to engulf the U.S. and Russia in an all-out war. Torn between personal honor and loyalty to his country, Kelly must fight his enemies without remorse if he hopes to avert disaster and reveal the powerful figures behind the conspiracy.
Directed by Stefano Sollima and written by Taylor Sheridan and Will Staples, the film stars Michael B. Jordan, Jamie Bell, Jodie Turner-Smith, Luke Mitchell, Jack Kesy, Brett Gelman, Colman Domingo and Guy Pearce.
---
THE OTHER BOLEYN GIRL – Hot New Releases on Amazon Prime in April 2021
12 April
Anne Boleyn's story is well-known; the queen of England, and second wife of Henry VIII, was beheaded after being charged with treason, incest and adultery. But her sister, Mary, has largely been a footnote in history. However, a fictionalized Mary Boleyn is the central character in The Other Boleyn Girl, which brings to light the unknown aspects to her life. It is based on Philippa Gregory's 2001 best-selling novel of the same name, so the accuracy is questionable at best since source material is unreliable.
The Other Boleyn Girl is a fictionalised account of the lives of 16th-century aristocrats Mary Boleyn, one-time mistress of King Henry VIII, and her sister, Anne, who became the monarch's ill-fated second wife.
King Henry VIII lacks an heir. Seeing this as an opportunity for personal gain, the Duke of Norfolk and Sir Thomas Boleyn persuade Thomas' daughter Anne to seduce the king. But Henry falls in love with Anne's sister, Mary, instead. When Mary becomes pregnant, she's confined to bed, and charged with Anne keeping the king from straying – but the plan backfires when Anne seeks the king's affections for herself.
Released in 2008, the movie is directed by Justin Chadwich and stars Natalie Portman, Scarlett Johansson, Eric Bana and Kristin Scott Thomas. If you like a good soap opera, you'll definitely enjoy this new releases on Amazon Prime in April 2021!
---
Summary of Hot New Releases on Amazon Prime in April 2021
| Name of the Movie/ Webseries | Date of Release |
| --- | --- |
| The Mauritian | April 1 |
| Sound of Metal | April 2 |
| Say Hello to Charlie | April 9 |
| Them | April 9 |
| Palm Springs | April 9 |
| The Other Boleyn Girl | April 12 |
| Without Remorse | April 30 |
These are just the select few among the hot new releases on Amazon Prime in April 2021 that are sure to sate your appetite for the new and the latest contents. In addition to this, there are a lot of other movies and webseries coming to the platform as well, some of which are even hugely popular. One thing is for sure: there is a very little chance of getting bored with the new releases on Amazon Prime in April 2021. Stay tuned for more!