The SOP stands for statement of purpose. It is arguably one of the most important steps towards securing admission abroad. Here in this blog we will discuss how to write student SOP and the common mistakes.
It is a brief reflection of the candidate's personality which is presented in front of the admission committee (Adcomm) through which your selection process is further initiated.
The statement of purpose needs to have a strong profile description that highlights your strengths and personality and is not just limited to your academic portfolio. Let us see more about SOP and SOP meaning.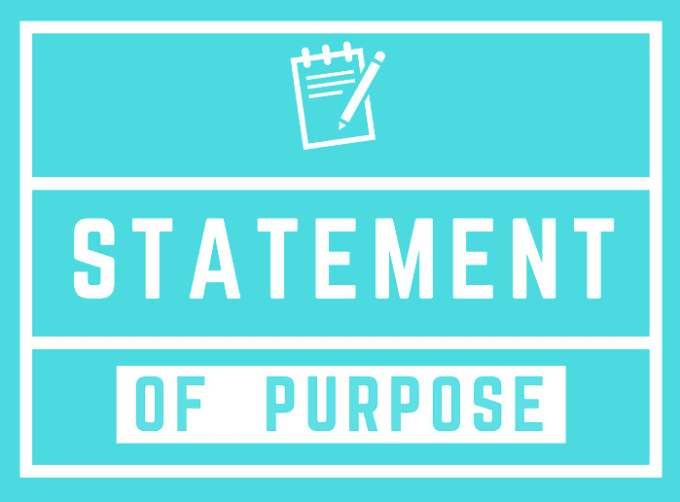 If you're planning to apply to a university abroad, then it is crucial to understand the admission process which in itself is a herculean task. The most important part of the entire process is the SOP especially in countries like the United States of America and Canada, where special interest is given to the SOP.
Also read:
HOW TO MAKE A GRAPH IN GOOGLE SHEETS IN 3 EASY STEPS
HOW TO ADD AUDIO TO GOOGLE SLIDES IN 7 EASY STEPS
SOP MEANING – HOW TO WRITE STUDENT SOP
Statement of Purpose is an essay wherein a student who intends to study in an university abroad needs to provide details of his academic career, goals, motivations and future plans. The essay is designed with the objective of knowing the individual potential of every applicant. The advantages are as follows [Source-  Study Abroad]
Enables the student to redeem themselves in case of low grades or gap year.
The applicant can highlight their skills and what they could potentially contribute to the concerned university.
The SOP is a crucial part of the admission process abroad, if you are to crack this the rest of the process becomes considerably easier.
WHAT IS SOP?
Statement of Purpose is an essay that is 800-1000 words long. As the name suggests the essay is supposed to reveal the motivations and aspirations of the candidate. The admissions officer is looking to understand the basic gist of your personality, your experiences, and how they are relevant to the course and college that you're applying to.
Hence, it is very important to create a skilfully drafted statement of purpose. It should highlight your personality traits and integrate your experiences and skills in it. The essay should have a steady flow to it and the tone should be altered according to the college. As with everything no one formula is applicable to every college. Especially in the case of SOP essays, the focus remains on your personality. And in this changing times, attitude towards your work resembles your personality. Therefore a strong personality will always attract your college administrator. And your statement of purpose will reflect your personality.
WHY IS SOP IMPORTANT?
Thousands of students apply every year, all of them go through the process of examinations and entrances. Grades in these examinations are objective in nature and they do not reflect the individual's innate potential hence SOP is used to analyse the individual's personality and motivation. You should read more to know why statement of purpose is very important for you to secure an admission in your desired university/college. To know more, continue reading the blog on statement of purpose. You will get the exact details of why a proper statement of purpose will make your choice of college come true.
SOP is a particularly important tool in this process that can seal the deal for you because it is the only thing, which is truly subjective. This allows you to set yourself apart from the crowd and highlight your key points which make you worthy of the seat. It conveys your line of thought, attitude, ambition, and overall personality to the admissions officer.
This can especially be of great help if the GPA in tests like SAT, GRE, and GMAT were compromised or not up to the mark. It is an unique opportunity which gives you the chance to pull the odds in your favour. Read on more to know how to write a statement of purpose effectively. As it is definitely going to change your future. [Source- College Dunia]
HOW TO WRITE AN EFFECTIVE SOP?
Originality is the key to a good statement of purpose. An admissions officer reviews hundreds of essays on a daily basis. In order to stand out your statement of purpose needs to be unique. The candidate needs to portray themselves in a confident and exciting manner which piques the interest of the admissions officer. Universities place special emphasis on the importance of SOP's because it provides a peek into how dedicated and unique of an individual you are which cannot be plagiarized.
COMMON ERRORS WHILE WRITING SOP – HOW TO WRITE STUDENT SOP
The SOP is a very important document, and the content of the essay needs to be decided carefully to ensure maximum chances of admission. Smart work comes into play when writing an Statement of Purpose also avoiding quite common errors which damage your chances of admission are essential. In the section below, you will get to know about the details of what is not to be done while you write your statement of purpose.
Some of the common errors while writing a Statement of Purpose needs to be avoided are :
BEATING AROUND THE BUSH
If the focus of your essay remains on your previous achievements and future plans then you might come across as proud and not focused on your concerned academic career. Every portion of the essay needs to have its own space, every topic in the essay needs attention but in doing so other portions of the SOP essay shouldn't be compromised or overshadowed. Do Not write repeated statements in your statement of purpose.
LACK OF RESEARCH
If your essay is based on fantasies of going abroad and pursuing your parent's dream then your SOP won't amount to anything. Irrelevant information which is not in line with the course and university concerned can also cause considerable damage to your selection. Hence it is extremely important to conduct thorough research before writing. A proper research about your desired college/university will help you match their goals and aspirations. The essay should reflect your knowledge about the curriculum, college and industrial benefits that come along with the course.
PROVIDING LESS OR MORE INFORMATION
Time is precious, there are thousands of students that write their SOP's every year, and the admission board has to go through each one and pick the best of the bunch. Providing too much or too little information can work against you. It is important to follow the university prescribed word limit or stick to the generic word limit i.e., 800-1000 words. If you have a lot to include in the essay, it is advised to keep it short and crisp and deliver it within the prescribed word limit. It is important for you to write the exact details about yourself can help turn the table.
LYING OR PROVIDING FALSE INFORMATION
The admission committee expects full transparency of information in the SOP, every claim needs to be backed by certificate proof. The certificates of academic as well as extracurricular activities are required by the Adcomm , failing to provide so may lead to the rejection of the application. [Source- Education Street]
FORMAT OF SOP
The format of SOP is similar to an essay. Let us check the format of SOP in this section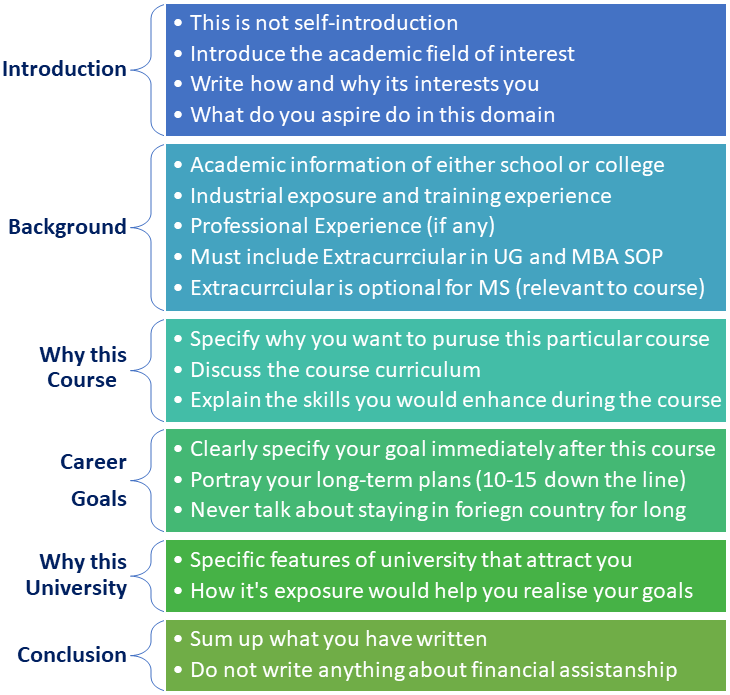 INTRODUCTION AND GOALS
This portion of the SOP should include your introduction and goals for your future. Be creative and use analogies to add flavour to your essay, make sure that you convey the relevant message in this space pertaining to your goals and yourself.
CAREER PROGRESSION
In this paragraph of the SOP , you may talk about your career progression through school to college, include your pursuits and achievements through school and college, and if you have relevant work experience that may be discussed in the next paragraph of the SOP. [Source- Admit Kard]
WHY?
This paragraph is important as it conveys why this course or college is so significant for you, mention the process and thought that went behind you applying for this course. Make sure that this portion is personalized and relevant information is being provided in your SOP essay.
CONCLUSION
Your goals, ambitions, motivations and expectations have been discussed so far. This is the conclusive portion of your SOP essay. The conclusion to the SOP should include your plans and how you plan on achieving your aforesaid goal. Include a compelling plan and be confident about what you write. Confidence in your statement of purpose will help you generate a good name for yourself.
EASY TIPS TO WRITE SOP
The basic rule of a statement of purpose is to understand what to mention and how to write it. As with every individual, the statement of purpose is also unique in a lot many ways. Your experiences should be your own, your thoughts and ideas should be your own and your aspirations should be unique and different too. But when it comes to writing them down, there are a few basics that everyone must follow.
BE CAREFUL WITH HOW YOU PRESENT YOURSELF
The core purpose of the statement of purpose is to give an insight into your psyche and personality. You should present yourself as a capable and intelligent individual who is mentally and academically capable of taking the load of the course that you've applied to. The SOP essay needs to reflect your individual capacity and further display your skills. You need to present yourself in the most impressive way possible in the SOP in order to make it to the other side. Do not cross the prescribed word limit, try, and limit yourself to the word count and pack it with relevant and useful information pertaining to yourself.
DIFFERENT SOP'S FOR DIFFERENT UNIVERSITIES
This a common mistake that a lot of students tend to make. The student send the same SOP to multiple universities with minor edits. This should be completely avoided by you. The mistake has a huge impact on the image that you're creating for yourself in the foreign university. Like people, different universities also have different visions, expectations and wants from their students one SOP cannot target all the different requirements hence the SOP needs to be customized according to the university. Proper research should be conducted about every university and course before writing the SOP.
ISSUES SHOULD BE DISCUSSED
There might have been a few hurdles and blockages in your academic career. But, there is no need to be ashamed of these obstructions, rather discuss them briefly and molds them to your advantage by discussing how you overcame the problems and how they have contributed to character building and development.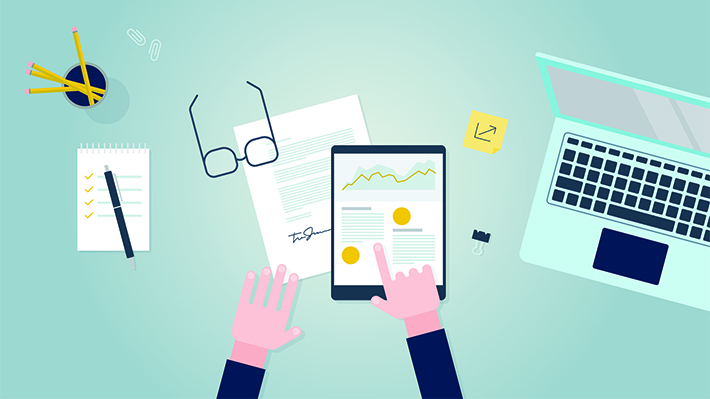 HAVE A THEME TO YOUR SOP
Your SOP should have a set theme, a certain line of thought which is linear in nature should be followed throughout the essay, the points and portions of the essay must be interconnected and contributed to one another. Scattered and irrelevant information works against you, have an outline and theme of your essay drawn beforehand and follow it throughout the essay.
EDITING
After the writing of the SOP is completed, it is recommended that the first draft should not be submitted immediately, it is important to understand that this is an important essay that holds an immense amount of power over your future, so we need to be a hundred percent positive about the final material.
Make sure to revisit the essay before submitting it, the story and the points of discussion can remain the same, the grammar and punctuation may need fixing. One method that is recommended and practiced widely is to write your SOP essay in advance and review it again after a few days when your brain has cooled off a bit, it is appalling how much potential change we may see in the essay.
BE YOUR TRUE SELF
It is important to create a good impression of yourself. At the same time, in the process do not lose sight of who you are, that's what the essay is all about. Make sure that the content provided in your essay is true and can be verified, discuss your past experiences and align them with your present and your goals. Do not exaggerate too much on yourself. It is important to keep a flow of information.
TELL A STORY
It is common practice to use formal language in academic essays. But we need to understand that the point of the essay is to exhibit our personality. People connect and remember stories that have an emotional aspect to them, weaving a story instead of producing cold hard facts will make your essay more memorable. In doing so ensure that the content of your SOP is relevant and grounded on facts.
USE A CONVERSATIONAL TONE
As a student who wants to get an admission in a foreign university, should know the conversational tone. It speaks volume in the interview round of your selected college. Students tend to oscillate between two extremes of a spectrum, they either use very formal language or extremely informal language. As a result, both the approaches are not very effective.
The best technique is to use a conversational tone. It will help both, the Adcomm and you. They will be more interested in your candidature. It is advised to use the type of language which you would use while talking to a senior. Do make sure that it is friendly but formal. Trying to get too funny or too smart in an attempt to make an impression doesn't sit with the admissions officers, take a path that converges between the two extremes.
ASK FOR ADVICE
Teachers and professors are very well versed and knowledgeable in this sector, their advice and opinion on your SOP essay could be of great help. It is better to ask for an advice from a senior person in the same profession. So it is recommended that you consult an experience person before writing your statement of purpose. Professors usually have experience and they themselves might have gone through it themselves. You should find out what makes an SOP essay stand out for them, and include those points in your essay. An added benefit of interacting with professors could be that they could write you a recommendation letter which is very valuable in the admission process.
CONCLUSION
The SOP is a very important essay that may decide the course of your entire life, but we must remember to work smartly towards tackling this problem. The entire objective of your essay is to assess your worth as an individual. The best move is to highlight all your strengths and let them know through your essay why you're a worthy individual who will prove to be an asset to their institution and while discussing the problem areas. Don't waste time defending yourself rather acknowledge the problem and discuss how you overcame those.
Maintain a conversational tone and include all essential points in the blog without stretching the prescribed word limit of the essay. If the golden tips of SOP writing are followed through with the required material backing it up then the chances of securing admission in your choice of university increases optimally.
More Reads:
Importance of Scientific Temper in Nation Building