OTT is the next BIG THING of our generation. There won't be anyone who has not heard of Netflix, Amazon, Disney+. Adults and teenagers both know one or the other form of OTT platform or are subscribed to it. Bring you EXCITING MOVIES RELEASING ON OTT IN AUGUST 2021
Even the pandemic played a significant role in causing an upsurge of OTT platform users. A survey conducted by TransUnion found that 71% of U.S. consumers subscribed(paid) to the OTT services after March, which is the time just after the pandemic hit the world.
With 2.28 billion people consuming OTT platform services in 2021 it is no doubt that the world is already coming together on online platforms. Furthermore, the projection states that the consumers will roughly reach up to 2.71 billion by 2025.
Read more about Number of OTT video users worldwide from 2017 to 2025.
Since the number of active users is too much, we are aware that people might be looking for interesting releases to watch. But, with an extensive movie and web series list, it becomes hard for people to choose what to watch. Worry not. We've got you covered!
Be ready to get the most out of entertainment as there are a lot of web series and movies releasing on OTT in August 2021. And, for you, our readers, we have compiled a list of upcoming OTT releases of August in our blog so that you don't miss out on any big movie or series of the month.
---
MOVIES RELEASING ON OTT IN AUGUST 2021
There are a lot of thriller, action, drama, romance, comedy movies releasing on OTT in August 2021 that will make your weekends and weekdays better! Keep reading to know what are all the watch-worthy movies releasing on OTT in August 2021.
THE SUICIDE SQUAD
6 AUGUST | HBO MAX
DIRECTOR: James Gunn
CAST
Idris Elba, Viola Davis, Sylvester Stallone, Jai Courtney, Peter Capaldi, Nathan Fillion, Michael Rooker, Joel Kinnaman, Margot Robbie, John Cena, Mayling Ng, Sean Gunn, Taika Waititi, David Dastmalchian, Storm Reid, Alice Braga, Pete Davidson, Jennifer Holland, Flula Borg, Daniela Melchior, Tinashe Kajese-bolden, Julio Cesar Ruiz.
The Suicide Squad is one of the craziest movies to watch on our list of best movies releasing on OTT in August 2021. The delinquents are back to go on a life or death mission. And they must complete it at all costs because if they don't, they die. Follow this second live-action movie from DC to get all the crazy action, commotion, and whatnot! You can stream The Suicide Squad, one of the upcoming OTT releases from 6th August till 31 days on HBO Max.
---
VIVO
6 AUGUST | NETFLIX
DIRECTOR: Kirk DeMicco
CAST
Lin-Manuel Miranda, Ynairaly Simo, Zoe Saldana, Juan de Marcos González, Michael Rooker, Brian Tyree Henry, Nicole Byer, Gloria Estefan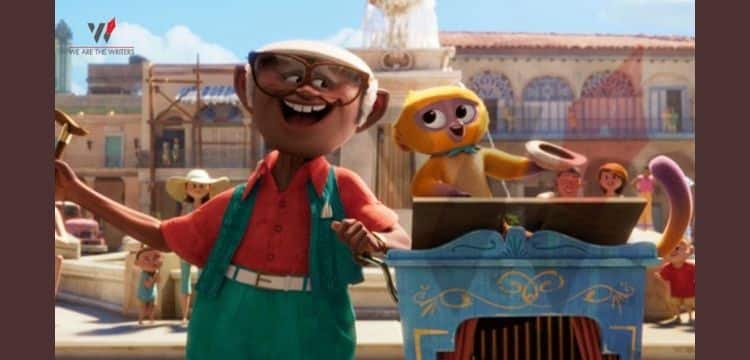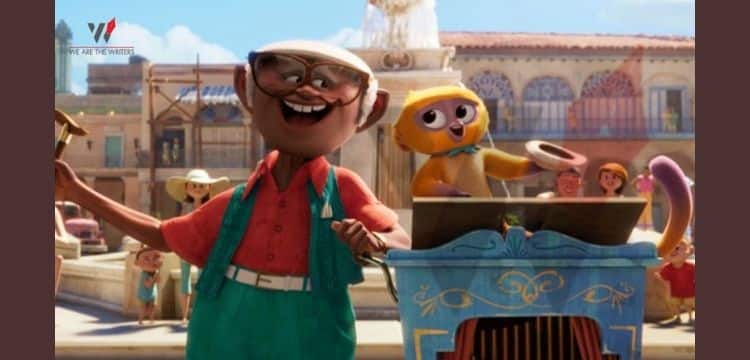 Get ready to witness a musical comedy by Sony Pictures. Vivo is an upcoming animated musical comedy directed by Kirk DeMicco and co-directed by Brandon Jeffords from Quiara Alegría Hudes and DeMicco. The songs are written by Lin-Manuel Miranda, who is also the main lead. Vivo is Sony Pictures Animation's first musical film.
Vivo's premiere was cancelled due to the COVID-19 pandemic. Now, the film is ready for its digital release on Netflix on August 6, 2021. Vivo, one of the most anticipated new OTT releases, is about kinkajou called Vivo. He and his owner, Andrés, are always entertaining the busy streets of Havana square with their love for music.
But you know, every day is not the same. A turn of events brings up a new challenge for Vivo. To know more about what happens, stream Vivo, one of the adorable animation movies releasing on OTT in August 2021.
---
THE SWARM/LA NUEE
6 AUGUST | NETFLIX
DIRECTOR: Just Philippot
CAST
Suliane Brahim, Sofian Khammes, Marie Narbonne, Raphael Romand, Nathalie Boyer, Victor Bonnel, Vincent Deniard, Christian Bouillette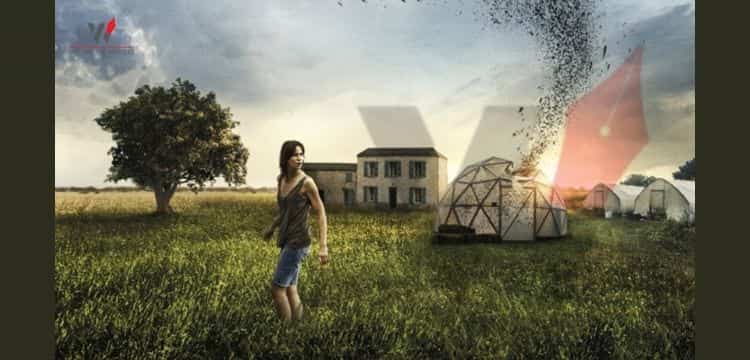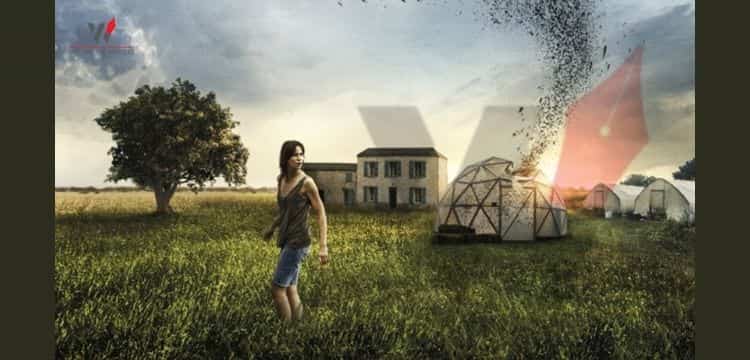 "The Swarm" or "La Nuée" is an upcoming French creature feature film from the directorial lens of Just Philippot. "The Swarm" is an obsessive tale about a single mother, Virginie Hébrard (Suliane Brahim), who starts breeding edible locusts to prevent her farm's bankruptcy. She starts with locusts breeding but is unable to deliver the required results. Then, she accidentally finds out that the locusts feed on blood.
The situation starts taking weird turns as Virginie will do anything to keep her locusts business running no matter what it takes! To know what happens more, stream "The Swarm," one of the thrilling Movies releasing on OTT in August 2021, on Netflix.
---
THE KISSING BOOTH 3
11 AUGUST | NETFLIX
DIRECTOR: Vince Marcello
CAST
Joey King, Joel Courtney, Jacob Elordi, Taylor Zakhar Perez as Marco Valentin Peña, Maisie Richardson-Sellers, Meganne Young, Molly Ringwald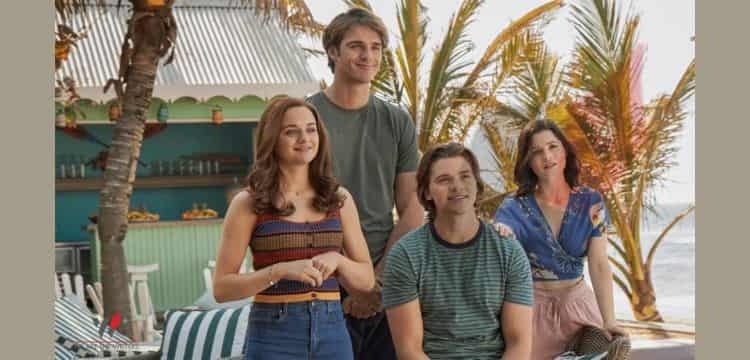 The Kissing Booth is here with its final part to give you the perfect ending. This teen romance movie is a three-part hit series that is a tale of the friendship of Elle and Lee and her romance with Noah. Our heroine, Elle, now has to begin a new chapter in her life. She must choose between her love life and her college life at Harvard. What will she choose? To know more about one of the new OTT releases, stream The Kissing Booth 3 on Netflix on 11th August.
---
BECKETT
13 AUGUST | NETFLIX
DIRECTOR: Ferdinando Cito, Filomarino
CAST
John David Washington, Boyd Holbrook, Vicky Krieps, Alicia Vikander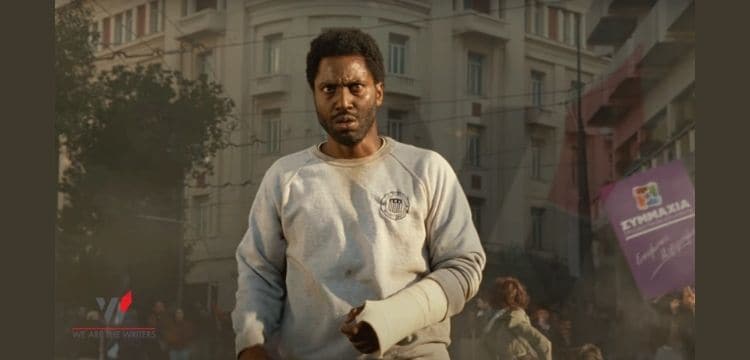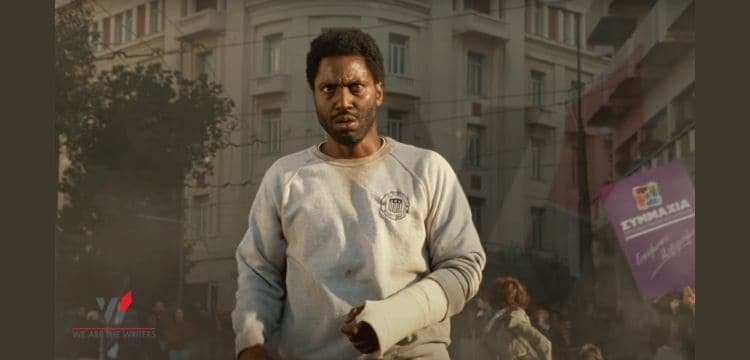 Coming as one of the thriller Movies releasing on OTT in August 2021, Beckett is the story of a tourist, Beckett, touring in Greece, who gets framed for an accident. He is on the run, evading the authorities, trying to reach the U.S. embassy in Athens so that he can clear his name out of this mess.
But everything gets consumed by the dark due to conspiracies, political tension, and whatnot. Watch how Beckett clears his name from the unwanted mess by streaming "Beckett" on 13 August, Netflix.
---
CODA 2021
13 AUGUST | APPLE TV+
DIRECTOR: Sian Header
CAST
Emilia Jones, Eugenio Derbez, Troy Kotsur, Ferdia Walsh-Peelo, Daniel Durant, Marlee Matlin, Amy Forsyth, Kevin Chapman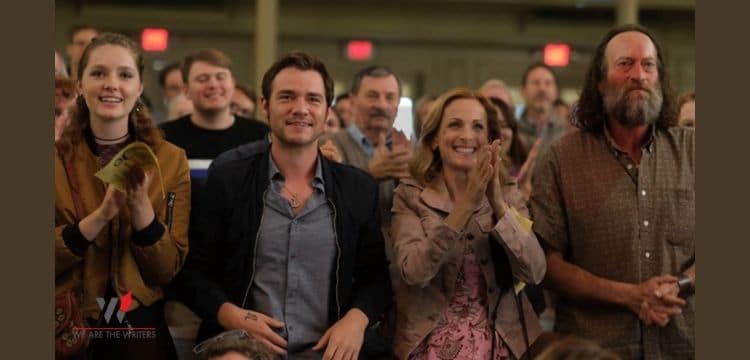 CODA, one of the upcoming movies releasing on OTT in August 2021, is about a teen girl who is a child of deaf adults (CODA). The film is an English remake of the French film La Famille Bélier(2014). The movie follows the life of Ruby, a 17 years old who is the only hearing member of her culturally Deaf family. She helps her parents and brother run their fishing business.
She now has a newfound love for singing which she discovered after joining her school choir. Now, she must choose between her music career and family. To know more about CODA from our list of new OTT releases, stream CODA on Apple TV+ on August 13, 2021.
---
THE SECRET DIARY OF AN EXCHANGE STUDENT
18 AUGUST | NETFLIX
DIRECTOR: Bruno Garotti, Anita Barbosa(co-director)
CAST
Larissa Manoela, Thati Lopes & Bruno Montaleone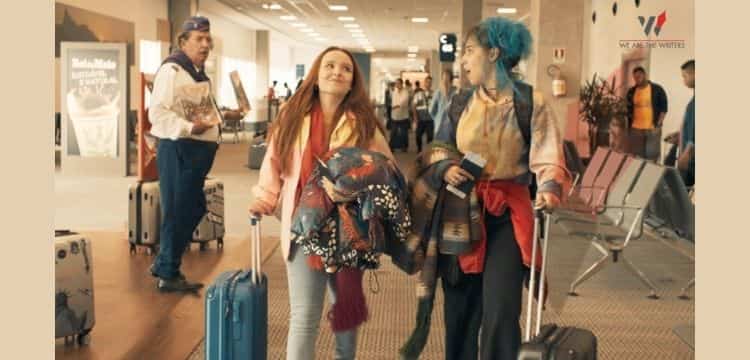 The Secret Diary of an Exchange Student is one of the latest OTT releases about teen comedy. The movie is about two best friends trying to solve problems between them by joining the exchange program. But you know how life is? Full of unexpected turns. Well, the same happens to the best friend duo.
They get caught in hilarious situations and discover more about each other and their journey. You can stream this Brazilian comedy on Netflix from 18 August and witness the fun and adventurous story of friendship.
---
ANETTE
20 AUGUST | AMAZON PRIME
DIRECTOR: Loes Carax
CAST
Adam Driver, Marion Cotillard, Simon Helberg, Devyn McDowell, Angèle, Kiko Mizuhara, Natalie Mendoza, Rila Fukushima, Laura Jansen, Rebecca Dyson-Smith. Russell Mael, Ron Mael, Leos Carax, Nastaya Carax, Wim Opbrouck, Nino Porzio, Kanji Furutachi
Annette is one of the latest OTT releases, a musical release telling the story of a stand-up comedian and his wife, an opera singer. Their lives take a turn after the birth of their daughter, who is born with special abilities. Now their lives took a new turn, and things will never be the same. To know how their lives turn out, stream Annette on Amazon from 20 August.
---
SWEET GIRL (2021)
20 AUGUST | NETFLIX
DIRECTOR: Brian Andrew Mendoza
CAST
Jason Momoa, Isabela Merced, Milena Rivero, Manuel Garcia-Rulfo, Raza Jaffrey, Lex Scott Davis, Michael Raymond-James, Amy Brenneman, Adria Arjona, Justin Bartha, Dominic Fumusa, Brian Howe, Nelson Franklin, Reggie Lee, Marisa Tome, Jake Allyn, Marie Zoumanigui
Coming as one of the latest OTT releases, Sweet Girl is a story about Raymond (Jason Momoa), a husband, a father who has lost his wife to the hands of malicious industrial mobsters. Now, he has sworn to go against the people who caused pain to his family and protect his daughter. Jason Momoa is also taking part as one of the producers of this movie. You can stream Sweet Girl from 20 August 2021 on Netflix.
---
HE'S ALL THAT
27 AUGUST | NETFLIX
DIRECTOR: MARK WATERS
CAST
Addison Rae, Tanner Buchanan, Myra Molloy, Madison Pettis, Peyton Meyer, Isabella Crovetti, Rachael Leigh Cook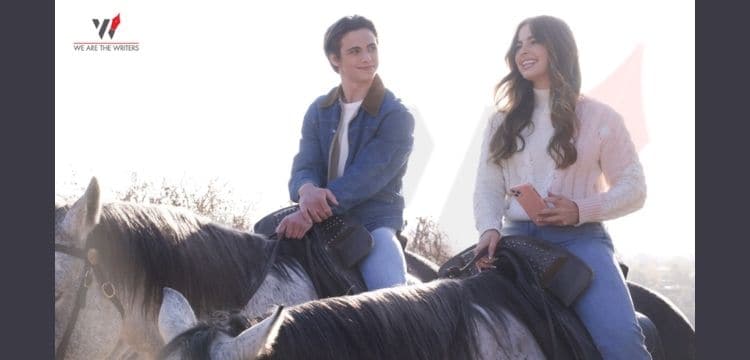 Think of He's All That as the gender-bender of "She's All That"(1999). This is one of those upcoming OTT releases that has new faces as the cast. Well, not new though. Addison Rae is a well-famed social influencer and a Tik Tok star.
Padgett, in a fit of anger, wants to avenge her relationship fallout. So, she takes it upon herself to turn the school's nobody, Cameron Kweller, into prom king. To know how this one ends, make sure to stream He's All That on Netflix, 27 August.
---
WEB SERIES RELEASING IN AUGUST 2021
Hey, hold up! We are not done yet. Now that you've gone through our selected movies releasing on OTT in August 2021, it's time to check out some of the fantastic web series coming your way in August 2021. Take a look at our pick of upcoming OTT releases and see what's new!
MR CORMAN
6 AUGUST/APPLE TV+
DIRECTOR: Joseph Gordon-Levitt
CAST
Joseph Gordon-Levitt, Arturo Castro, Logic, Debra Winger, Juno Temple Jamie Chung, Hugo Weaving, Shannon Woodward, Veronica Falcon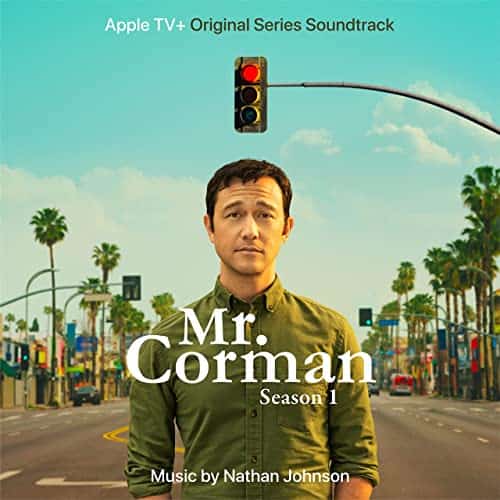 "Mr. Corman" is one of the upcoming American comedy-drama web series releasing in August 2021. This TV series is created, written, and directed by Joseph Gordon-Levitt. Joseph is also acting as the lead guy in this comedy series. The series follows the life of Josh Corman, who has music in his heart but is a teacher by profession. When he couldn't make it big in the music industry, he shifted his career as a fifth-grade teacher.
Josh goes through a lot of internal struggles and tries to cope up with everything. This series is about the struggling life of the job-going, 30-ish generation. Witness the story of Josh as he pulls through his life by streaming "Mr Corman" on 6 August on Apple TV+.
---
S.O.Z. SOLDIERS VS ZOMBIES
6 AUGUST | AMAZON PRIME
DIRECTOR: Rigoberto Castañeda
CAST
Sergio Peris-Mencheta, Nery Arredondo, Fátima Molina, Horacio García Rojas, Adria Morales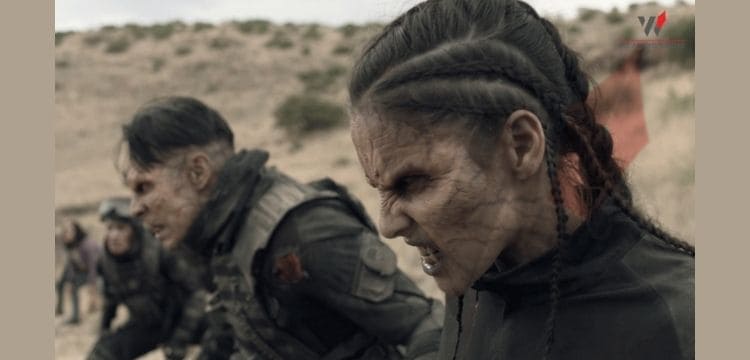 S.O.Z. Soldados o Zombies/ Soldiers or Zombies is one of the upcoming OTT releases for the month of August. It is a post-apocalyptic horror TV series by Nicolas Entel and Miguel Tejada Flores.
The plot of "Soldiers or Zombies" revolves around Alono Marroquin, a notorious drug trafficker. He escapes from a maximum-security Mexican jail with his son Lucas and seeks shelter in Paradiso, a rehabilitation centre. Now here's the thing: in addition to escape the soldiers, the father-son team will have to endure an attack from the undead!
There are mutant zombies ready to sever everyone who is in their way. To make matters worse, the Mexican forces become infected as well! Now, the United States military must fight the zombies and exterminate them at any cost. Make sure to stream Soldiers or Zombies' on 6 August on Amazon Prime to know how this one ends.
---
HIT & RUN
6 AUGUST | NETFLIX
DIRECTOR: Mike Barker, Neasa Hardiman, and Rotem Shamir
CAST
Lior Raz, Sanaa Lathan, Kaelen Ohm, Moran Rosenblatt, Gregg Henry, Gal Toren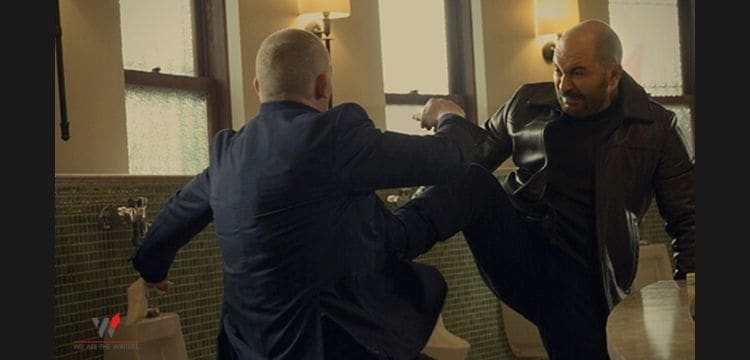 From what we've gathered, Hit & Run is a bilingual TV series (English and Hebrew) ready to premiere on 6 August. The plot of one of the upcoming web series releasing in August 2021 is around the journey of a man whose wife gets killed in a mysterious hit and run case in Tel Aviv. To know what this thriller series hold, make sure to stream Hit and Run on 6 August on Netflix.
---
MODERN LOVE SEASON 2
13 AUGUST | AMAZON PRIME
DIRECTOR: John Carney
CAST
Gbenga Akinnagbe, Susan Blackwell, Lucy Boynton, Tom Burke, Zoë Chao, Maria Dizzia, Minnie Driver, Grace Edwards, Dominique Fishback, Briana M. Aponte, Kathryn Gallagher, Kit Harington, Anna Paquin, and many more.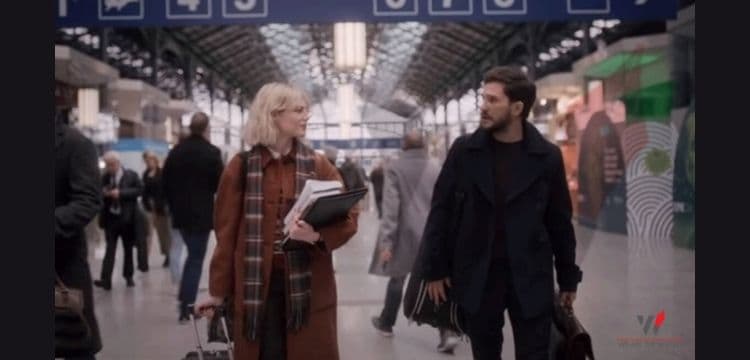 Modern Love returns with season 2 after a successful first season of wonderfully created short love stories. The series is a collection of modern love stories that examine the concept of love in numerous forms, such as self-love, platonic love, partnerships, romance, family, and so on. The entire series is based on a column called "Modern Love" that appears in the New York Times.
Mark Modern Love, one of the next OTT releases, as a romantic series on your web series checklist if you want to comprehend the meaning of passion, compassion, and love in its purest form.
---
NINE PERFECT STRANGERS
18 AUGUST | HULU
DIRECTOR: Jonathon Levine
CAST
Nicole Kidman, Melissa McCarthy, Luke Evans, Melvin Gregg, Samara Weaving, Michael Shannon, Asher Keddie, Grace Van Patten, Manny Jacinto, Tiffany Boone, Regina Hall, Bobby Cannavale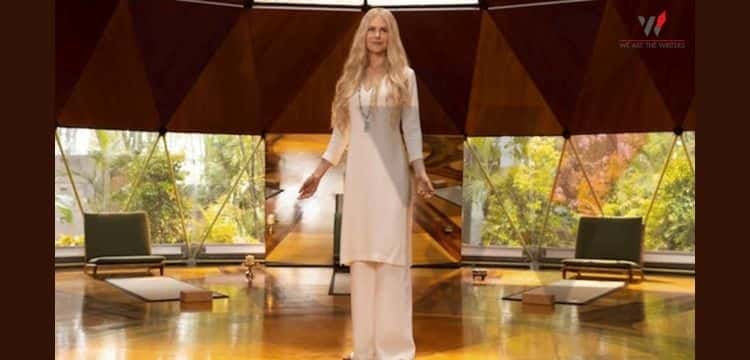 Nine strangers, a wellness resort, and a whole lot of suspense. This is one of those upcoming mini-drama TV series that will make you question the original intentions of the people. Overall, "Nine Perfect Strangers" is about nine guests, strangers for each other, coming to live in a health and wellness guest house. But the resort has its own story and secrets, and so do every stranger here, including the guest house host, Masha.
The cast of Nine Perfect Strangers, one of the highly anticipated web series releasing in August 2021, gets a perfect score. With Nicole Kidman as one of the leads, it is only right to wait for the drama to unfold! Be prepared for the journey on 18 August on Hulu.
---
THE CHAIR
27 AUGUST | NETFLIX
DIRECTOR: Daniel Gray Longino
CAST
Sandra Oh, Holland Taylor, Jay Duplass, Bob Balaban, Nana Mensah, David Morse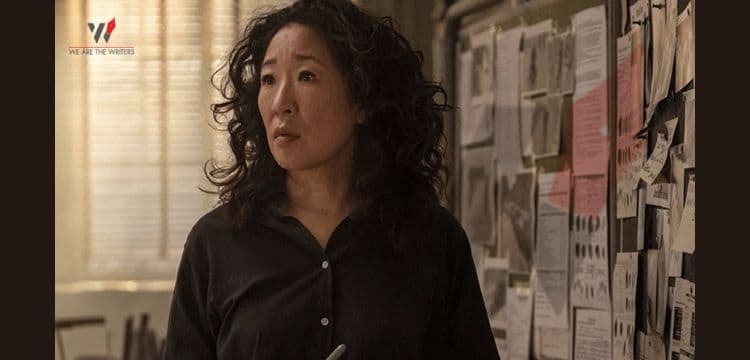 Coming from the major TV series creators, DB Weiss and David Benioff, The Chair brings to you the ups and downs of an Asian principal (played by Sandra Oh). However, most of the plot and information is kept under wraps. So, to know more about what this comedy-drama is all about, be sure to check out The Chair's premiere on 27 August on Netflix.
---
CONCLUSION | FINAL WORDS
With our compilation of the best movies releasing on OTT in August 2021, we hope that you'd be able to get the best of entertainment. Apart from movies, do give the web series a chance too. They look promising with their exceptional trailer and casts. So what are you waiting for? Start marking your calendar to watch these movies and web series releasing on OTT in August 2021, and have a good time!