Yoga has always been one healthy habit for both the mind and the body. It makes your body fit with your mind cheerful, ultimately making you feel energized and pumped up all day long. But the thing Yoga requires is discipline, consistency and patience. It has come down decades after decades. We can say, it's an ancient concept. Yoga is the most effective and natural way to create a balance between mind and body. Please read our blog on Origin of Yoga and timeline of Yoga.
In addition, Yoga certainly cleanses you from the inside and outside. Basically, it cleans your mind, body & soul. Know more about Origin of Yoga and timeline of Yoga. Do you know What is Yoga – Its Origin and Timeline? Or International Yoga Day – Its Origin? And benefits of Yoga? Basically, all about you! Well, that's exactly what you will find in this article "Origin of Yoga and timeline of Yoga".
---
Origin of Yoga and Timeline of Yoga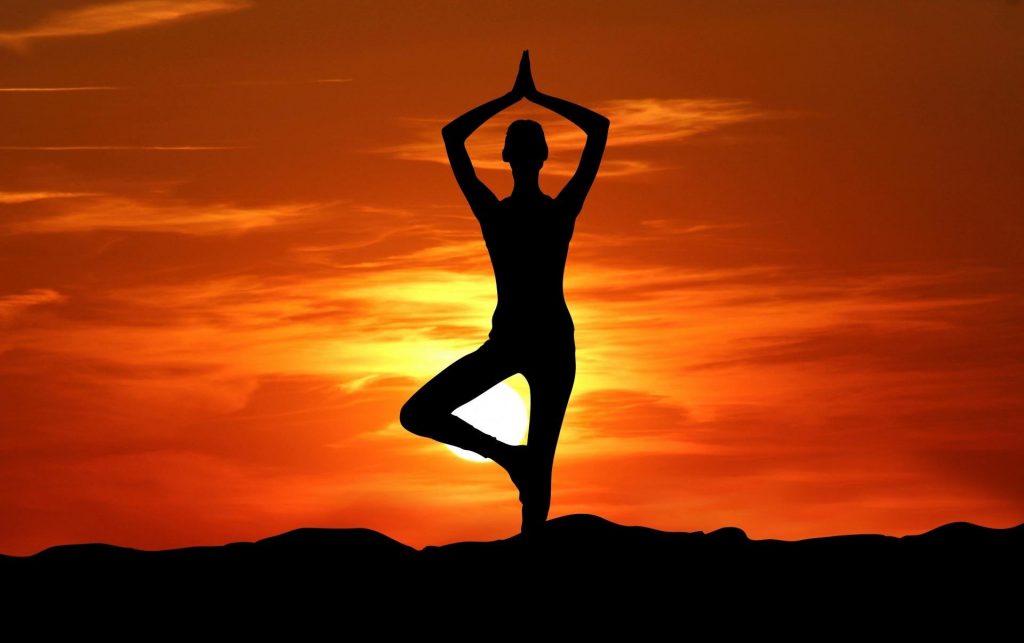 The roots of the word "Yoga" are held deeply by Sanskrit. In other words, the origin of the word "Yoga" comes from the Sanskrit word "Yuj" which literally means "to join" or "to unite". Yoga is basically the reunion of man with nature. Moreover, Yoga essentially means that the individual knows the reality; the nature of existence. In general terms, Yoga is the form of physical, mental and spiritual practices that connects the individual to the universe.
It can also be said that Yoga is the joining or connection between mind, body and spirit. Therefore, Yoga is a form of exercise when you get connected to your own body, mind and spirit. And so, you know & feel your existence. And on the other hand, to meet the Moksha; the ultimate freedom. Read about Origin of Yoga and timeline of Yoga. (Source: Sadhguru)
Origin and History
Yoga have its roots back during the civilization period. Therefore, it certainly dates back to the thousands of years. Well, there is no firm certainty to the origin of Yoga, however there are still concepts and studies to get an idea from. Therefore, let's see how Yoga – its origin and timeline can be divided according to eras.
Timeline of Yoga | International Yoga Day 2021
View this post on Instagram
Yoga can be principally divided into
Pre-Vedic Era
Vedic Era
Pre-Classical Era
Classical Era
Post- Classical Era
Modern Era
We Are Writers is organizing an online event "Breathe In, Breathe Out" on this International Yoga Day 2021 to celebrate the importance of Yoga in our daily lives. This event is marked by mainly three categories of contest i.e. the photography contest, short video contest and content writing contest. Participate in the event and win exciting prizes on this International Yoga Day 2021.
Pre-Vedic Era | 2700 BCE
Pre-Vedic Era can determine the birth of Yoga. During the Indus-Saraswati civilization that dates back to 2700 BCE lay out several seals and fossils with Yogic figures that are performing Yoga Sadhana. Therefore, this is counted as a proof that the practice of Yoga and its origin came from that early era during civilization. (Source: EltonYoga)
---
Vedic Era | 1500 BCE – 1100 BCE
Vedic Era dates back to around 1500 BCE when "Rig Veda", the sacred text of ancient India is known to have the first mention of the word "Yoga". Furthermore, in the sacred text of Hinduism, the Atharva Veda dated back to 1200-1000 BCE comprises the information laid out for the importance and benefits of the control of breath.
---
Pre-Classical Era | 500 BCE – 200 BCE
The pre-classical era dating back to 500 – 200 BCE, encompasses Upanishads, another sacred text of Hinduism. Some of these texts include the Bhagavad Gita, the Early Buddhist texts and Shanti Parva of the Mahabharata. Upanishads encouraged the teachings of self-awareness of mind and spirit. It also teaches the let-go of ego with Dharma, Karma Yoga (Action), Bhakti Yoga (dedication and care) and Jnana Yoga (Wisdom).
In addition, it embraces the idea of meditation and mantra-jaap (mantra recitation). Some of the techniques that Upanishads exhibit are pranayama (breathing exercise) and pratyahara (withdrawal of the senses), breathing exercises, dhyana (concentration), sound, and meditation.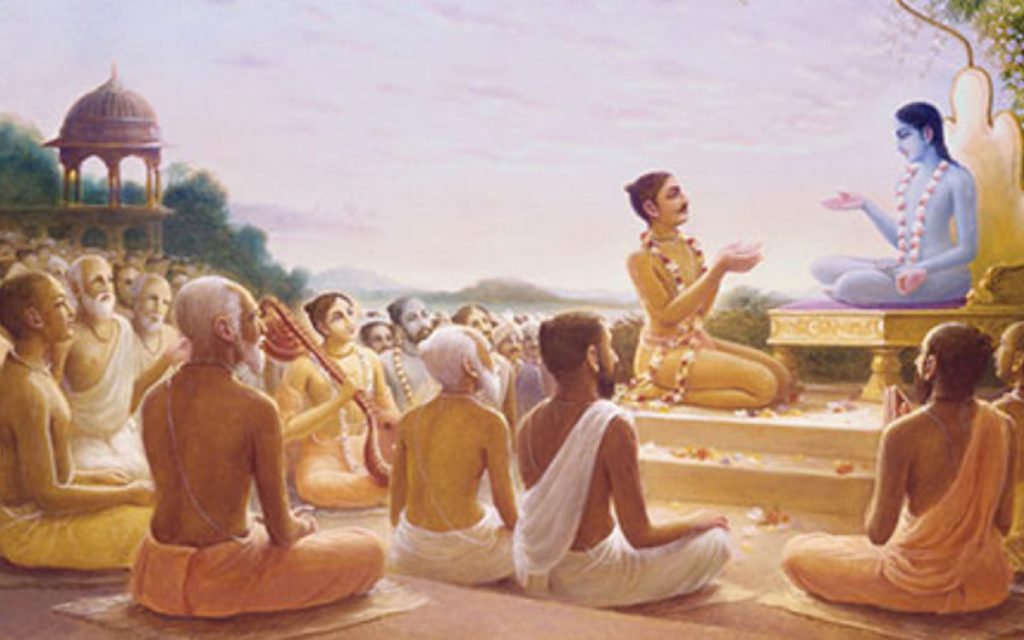 Classical Era | 200 BCE – 800 AD
During this era, Indic traditions of Hinduism, Buddhism and Jainism started to bud. Lord Mahavira and Lord Buddha had firm foot in the teachings which gave birth to the foundation of Yoga Sadhana. Lord Mahavira taught to attain the path of salvation and freedom through meditation.
Whereas, Lord Buddha taught specific postures along with meditation that help in enlightenment. On the other hand, during the century of 200 BCE, the Father of Yoga, Maharshi Patanjali systematized the practices of yoga into Yoga Sutras. The Yoga Sutras are the Raja Yoga.
Post – Classical Era | 500 AD to 1500 AD
By the time this era arrived, Yoga was a known practice. However, a few sages and philosophers gave the best on their parts in the development of Yoga. Adi Shankaracharya, a philosopher and theologian contributed towards the same for the incorporation of teachings and techniques of Raja Yoga and Jnana Yoga. Origin of Yoga and timeline of Yoga can be understood from this blog.
He embraced the theory of clean mind through Yoga & Meditation to attain Nirvana (Liberation). Later, Tulsidasa and Purandaradasa contributed to Yoga as a science. They promoted the physical-spiritual connections through Yoga. In addition, Hatha Yoga started to become popular and adopted by many.
Modern Era | 1700 AD to 1900 AD
During the period of 1800s and 1900s Yoga started to become popular gaining more followers each day. Swami Vivekananda stretched the popularity of Yoga and its practice in the western societies. Moreover, it focused more on physical well-being. Swami Vivekananda, Ramana Maharshi, Ramakrishna Paramahansa, B.K.S Iyengar, K Pattabhi Jois, and Paramhansa Yogananda further contributed and developed Raja yoga. Read about Origin of Yoga and timeline of Yoga
By the 1900s, Hatha Yoga gained a firm position by establishment of its first school in Mysore by T. Krishnamacharya in 1924. Furthermore, Swami Sivananda established the Divine Life Society on the banks of the holy Ganges River in 1936.
So, Yoga has taken over the globe with its beneficial richness ever since then. This was Yoga – its Origin and Timeline.
Father of Yoga – Origin of Yoga and timeline of Yoga
Lord Shiva is was the first Yogi. According to Hindu scriptures, Lord Shiva was the first one to reach the stage of complete wisdom. The best example of this is when Lord Shiva went to Himalayas and started dancing without caring for the outer world. He did not care about the people or anything but himself and continued to dance. No one or nothing could disturb his peace. Therefore, technically, Lord Shiva is the Father of Yoga. And know more about Origin of Yoga and timeline of Yoga. (Source: Huffpost)
However, Maharshi Patanjali is considered to be the Father of Modern Yoga. He was the first one to conceptualize & systematize the practices of yoga in Yoga Sutras during the Classical Era (200 BCE – 800 AD). He conceptualized the knowledge and benefits that Yoga offers. The Yoga Sutras are the Raja Yoga. (Source: TheWeek)
He also formed the Ashtanga Yoga (the eight limbs of yoga); Yama, Niyama, Asanas, Pranayama, Pratyahara, Dharana, Dhyana, And Samadhi. He also laid out the benefits of yoga for the mind. Therefore, he is the Father of Yoga in modern times.
Types of Yoga – Origin of Yoga and timeline of Yoga
There are various types of Yoga. However, you can always choose what suits you the best. Let's have a look at the various types of Yoga to make it free of trouble for you to choose from (Source: Yogamedicine).
Acro Yoga is a form of Yoga that combines with acrobatics. It mostly includes a partner for Yoga. Acro Yoga includes many playful and powerful techniques including arts and dance too.
---
This type of Yoga was formed & popularized in the early 1900s by Sri K. Pattabhi Jois in Mysore India. Ashtanga is a Sanskrit word meaning "Eight Limb path". This Yoga is all about the synchronization of movements of breath. It comprises a series of six postures which links to breathing.
---
Aerial Yoga was formed in the 2000s. The practice of this type of Yoga is includes the use of a hammock that hangs on the ceiling. It is also known as anti – gravity Yoga.
---
Bikram Choudhury formed this type of Yoga. The classes of Bikram Yoga are quite strict. It consists of a fixed sequence of 26 postures and 2 breathing exercises which is carried out in a 90 minutes long class. Interestingly, this Yoga is carried out in a heated environment with a temperature of 105 °F (41 °C) and a humidity level of 40%.
---
The word "Hatha" is derived from the Sanskrit word "Hath" which means forces. It's a word for the forces of the Sun and the Moon. Therefore, this type of Yoga was formed to create the balance between both the forces. This ancient tradition is practiced for years now. It includes physical techniques for strength and flexibility along with breathing exercises and meditation. Therefore, it creates a balance between body and mind.
---
B.K.S Iyengar formed and developed Iyengar Yoga and so the name "Iyengar Yoga". He precisely detailed this Yoga type in his bestselling book "Light on Yoga", 1966. Iyengar Yoga basically focuses on the detail and precision to achieve alignment in the performance of asanas/yoga postures. This often uses the props like belts, blocks, blankets, straps, chairs and bolsters.
---
"Jivamukti" which means "liberation while living", was founded back in 1984 by Sharon Ganon and David Life. It generally focuses on the spirituality of vinyasa; the flow between the poses. This focuses on the forces of Earth as living. Jivamukti emphasizes on the five central tenets; shastra (scripture), bhakti (devotion), ahimsa (nonviolence, non-harming), nada (music) and dhyana (meditation).
---
"Kundalini" which means "coiled, like a snake", focuses on the energy that the bottom of your spine possesses. During Kundalini Yoga, the energy is channelled upward through the chakras in the process of spirituality.
---
This type of Yoga is beneficial for the newest moms-to-be. Prenatal Yoga focuses on relieving the pain & soreness caused during pregnancy. And relieves the stress.
---
This type of Yoga is a powerful athletic and vigorous form of Yoga. The practice is derived from Vinyasa Yoga and Ashtanga Yoga.
---
Restorative Yoga focuses on relaxation of both mind & body and relieving stress. It uses props like blankets that support the body and relaxes during the poses. The main focus of this type of yoga is to relax in the asanas.
---
Sivananda Yoga is a spiritual practice founded by Swami Vishnudevananda. He named this Yoga after the teachings by his Guru, Swami Sivananda. It consists of 12 asanas after breathing exercises and sun salutations. This type of Yoga promotes a lifestyle that is achieved by Proper Exercise (asana), Proper Breathing (Pranayama), Proper Relaxation (Savasana), Proper Diet and Positive Thinking (Vedanta) and Meditation (dhyana).
So, the Yoga compiles the four classical paths of yoga – Karma Yoga, Bhakti Yoga, Raja Yoga and Jnana Yoga.
---
The Vinyasa Yoga focuses on the transition between postures/asanas; Vinyasa flow along with the breathing. It is formed with the exercises of Vinyasa Krama Yoga, Ashtanga Vinyasa Yoga and Bikram Yoga.
---
This type of Yoga is a slow, meditative yoga. In Yin Yoga, the asanas/poses are held longer and generally include sitting posture. It relaxes the body, stimulates concentration and helps in finding the inner peace. It also helps in relieving the stress from joints; back, knee, ankle, neck, shoulder and hips. Origin of Yoga and timeline of Yoga is main focus of this blog.
Benefits of Yoga – Origin of Yoga and timeline of Yoga
View this post on Instagram
We already know that Yoga is one of the best practices to maintain both mental and physical health. Moreover, it can soothe the body and mind making it calm and feeling enthusiastic, both at the same time. Yoga has no age eligibility or restrictions; any person of any age can practice Yoga. In fact, it will come to your benefit and make you feel super energetic. Therefore, let's have a look at some of the benefits that Yoga can provide you with, and read more about Origin of Yoga and timeline of Yoga(Source: Yogajournal).
No More Stress or Anxiety
Yoga is a natural stress reliever. There are scientific studies that prove that Yoga can beat stress and anxiety. It promotes good mental health with physical health. And also, improves the eating habits and better sleep. So, no more stress, anxiety or depression.
Flexibility and Balance is the Key
The asanas/postures form the major part of Yoga. Therefore, it generates strength to the body, promoting flexibility and balance. It opens up the muscles and stretches makes it flexible. The other posture increases balance. Or in other words, increases strength that makes it easy for you to hold the balance.
Yoga improves both the mental health as well as physical health. It keeps a check on the blood pressures and reduces the inflammation. And also reduces the stress. These factors can contribute to the overall health of the heart. Therefore, Yoga makes the heart healthier. And so, a better heart means a better life.
Yoga increases the blood flow in the body and provides the warmth to the muscles. Making the muscles stronger than ever.
Get That Spine and Joints
With various Yoga asanas/postures that stretches the muscles that certainly strengthens the spine, bone and joints. Therefore, Yoga helps in relieving the back pain. And also, Yoga is a low intensity exercise that doesn't put load or tension on the joints making it move better and be strong.
Yoga is very good for bones. It makes the bone stronger and ultimately makes your body stronger.
Pump Up Energy and Be Happy
Yoga fills you up with a lot of energy. Yoga is a natural form of exercise that unites you with your mind, body and spirit. Therefore, once you start indulging in Yoga, you meet the awareness of your existence. With the blend of Stretching, Breathing and Meditation, Yoga makes you feel enthusiastic, confident and keep you going all day long. So, ultimately you feel happy.
As Yoga is the exercise of mind, body and soul. So, as your muscles and bones strengthen and work to the maximum of their capacity, you do not feel physical pain that you might not feel on normal non-yoga days. Therefore, no more muscular or bone pains, so easily.
A happy and calm mind and a healthy body can always improve the sleep quality. So, you will definitely kick-off insomnia with Yoga. And above all, it improves the sleep quality which leads to fresh, motivated and laziness-free mornings.
The breathing exercise that Yoga offers improves breathing which is good for your body. As these exercises make you focus on your breathing, take deep filling breaths that fill your lungs with so much air. In addition, you take good deep breaths even without even knowing it even when you are busy in your work or after Yoga, the whole day. (Source: Healthline)
International Yoga Day – Origin of Yoga and timeline of Yoga
Now we know about Yoga and its Origin. Let's get to know about International Day of Yoga and its Origin.
International Day of Yoga is observed on 21 June annually. We all knew that. But do you know everything about it? Like why is it celebrated? Or how did it originate? Well, we will tell you all about it. The International Yoga Day is celebrated across the globe ever since 2015. However, the concept was first laid out by the current Prime Minister of India, Narendra Modi in his speech at the United Nations General Assembly (UNGA) in 2014.
Actually, on 27 September, 2014 to be precise. In December, same year, India's Permanent Representative Asoke Mukherji introduced a resolution to celebrate the International Day of Yoga on 21 June. The 177 member nations accepted, supported and co-sponsored the initiative. Therefore, the UN resolution and 21 June were as the International Yoga Day (Source: JagranJosh) .
The day of 21 June was chosen for the International Day of Yoga because it is the day of Summer Solstice. Basically, the longest day of the year. Therefore, this day has various significance all over the world. One, very common is the Sun; this day has the most amount of brightest sun. So, from 21 June, 2015 onward, the International Yoga Day is celebrated all across the globe.
The first International Yoga Day was celebrated on June 21, 2015. Interestingly, that day observed the largest yoga class ever held. We will tell you why, on that day, 35,985 people including PM Narendra Modi and other dignitaries from 84 nations came together to perform Yoga with the support of the Ministry of AYUSH. In addition, they performed 21 asanas (yoga postures) for 35 minutes at Rajpath, New Delhi.
Breathe In, Breathe Out | International Yoga Day 2021
View this post on Instagram
We Are The Writers, a leading content writing agency in India has taken an initiative amidst this pandemic to promote the importance of Yoga in daily lives through an online event "Breathe In, Breathe Out". The company is organizing this online event on the occasion of International Yoga Day 2021.
You all can participate in this online event that is being organized by the company on the occasion of International Yoga Day 2021. The events organized by the company are
View this post on Instagram
Photography: The participants can share their pictures doing different asanas, All the pictures shared with We Are The Writers will be used by the company in their social media platform for the promotion of the event "Breathe In, Breathe Out" on the occasion of International Yoga Day 2021.
Reel/Short Video Contest: The participants can share a short video of 10-20 seconds with the company performing an asana on the occasion of International Yoga Day 2021. The same will be uploaded on the social media platform of the company.
Content writing: The participants have to write on "The Importance of Yoga In Everyday Life". The minimum word limit will be 300 words. All the content will be shared on the social media platform as well.
For further queries contact us at cs@wearethewriters.com or call us at +91 7303220313.
Yoga Quotes
We have listed down some interesting and inspiring quotes on Yoga below.
"Meditation brings wisdom; lack of meditation leaves ignorance. Know well what leads you forward and what holds you back, and choose the path that leads to wisdom." -Gautam Buddha
"Yoga is the journey of the self, through the self, to the self." -The Bhagavad Gita
"Yoga does not just change the way we see things; it transforms the person who sees." -B.K.S Iyengar
"In truth yoga doesn't take time – it gives time." – Ganga White
"Calming the mind is yoga. Not just standing on the head." -Swami Satchidananda
"Yoga takes you into the present moment. The only place where life exists." – Patanjali
"The yoga pose you avoid the most you need the most." – Unknown
"Yoga is not just repetition of few postures; it is more about the exploration and discovery of the subtle energies of life" – Amit Ray
"Peace comes from within. Do not seek it without." – Gautam Buddha
"Yoga is a method to come to a non-dreaming mind. Yoga is the science to be in the here and now." – Osho
Read More From Us: