Marketing is one essential step that bridges the gap between a brand and the people. It is an essential, designed and structured manner of creating an impression on the customers. These customers are entities that are actively participating in the buying or purchasing from various organizations. Marketing started out as distributing posters, public announcements, television advertisements and radio advertisements. However, with the pacing hands of digitalization, marketing has shifted majorly on virtual platforms. It is has branched from traditional marketing trends to social media, such as Instagram marketing trends.
This type of virtual marketing has been popularly known as digital marketing. Digital marketing, again, as a marketing form has branched out in various types. Currently, it includes email marketing, social media marketing, website marketing and more. The field of social media marketing can be divided based on the social media platforms that are available. One of the trending branches included in social media marketing is Instagram marketing.
Instagram marketing field, in a simple term, refers to the marketing that takes place on Instagram. Instagram is a social interactive platform that aims to bind global communication and connect people with each other. While initially, it began as a platform to connect and interact, Instagram has expanded its purpose. Apart from all these utilities, Instagram has become a popular platform for the brands or companies to find potential customers.
It is a vital platform for the brand to create its image and promote itself virtually, with efficient means. Instagram has also realized the importance of being an ideal choice for marketing. Consequently, it has added in new features that will support a brand, start up or company to promote itself. All these had added to the latest Instagram marketing trends.
In this article, there will be a brief introduction to what Instagram marketing is. Further, there will be an elaboration on how to start Instagram marketing. The article will also include the benefits of Instagram marketing. Lastly, this article will also include the Instagram marketing trends in 2023.
What Is Instagram Marketing?
In a very rudimentary means, Instagram marketing is about the promotions of a brand or company, channelized through Instagram. Instagram is a social platform that was founded in 2010. The platform was mainly created to bridge the gap of global conversation. However, as the platform increased reliable social connectivity, Instagram was used for various purposes.
Currently, Instagram is used increasingly for marketing purposes. The Instagram marketing field takes place by uploading videos or photos to promote amongst customers. The main purpose to upload these content on Instagram is to grab customer attention towards the products or services.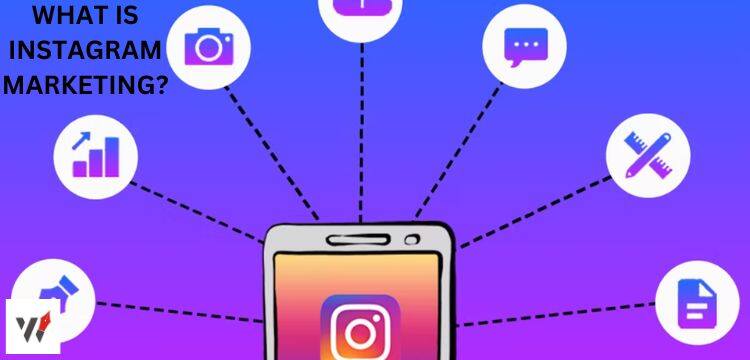 Currently, Instagram provides the option for both paid and non-paying marketing. These marketing options become viable for both brands and startups. The payment for marketing is only induced if the brand is expecting greater results in a short time. A brand can also combine these two marketing methods on Instagram for incurring less loss in marketing.
Non-paying Instagram marketing strategy includes either featuring on the Explore page or tagging brands on posts. For paid Instagram marketing strategy, is the marketing can happen either through influencer marketing and giveaways or contests.
To summarize, Instagram marketing strategy is the technique of promoting a brand on Instagram. It is harnessing the people's connectivity to streamline the potential customers for the brand. Instagram marketing field is also about ensuring brand visibility on Instagram to gain longer marketing results.
There are various steps to follow before starting marketing on Instagram. These steps regarding how to start Instagram marketing strategy are elaborated in the next section.
You can also read our blog: 6 Best Influencer Marketing Platforms of 2023
Steps on How to Start Instagram Marketing
Instagram marketing is a smooth and easy digital marketing form. It does not involve hassles for brands to promote itself. However, knowing that Instagram brims with new aspects regarding marketing, there are a few steps to follow. These steps regarding how to do Instagram marketing are:
Shift to a Business Account
The feature of Instagram regarding business accounts is solely for brands, startups and organizations to promote themselves. The difference between a personal and business account is based on sub-features. Personal account is more about casual interactions and has features that help you connect with the people.
However, a business account provides the feature to connect as well as analyze the impact of it. So, if a brand switches to a business account, it not only pitches in to promote, but can also study the impact of it.
Set the Target Audience
Instagram is a platform that not only promotes sociability but diversity too. As soon as a brand starts with a business account, it can also determine what type of customer it is looking for. Instagram marketing strategy has built in features to set the target audience, and it will help the branding on Instagram.
Another way through which a brand can reach the target audience is the profile description. The brand can mention what about the products or services and to whom they are best usable.
Use Instagram Hashtags
Instagram is your chance to not only promote but increase your venture's visibility. Hashtags are the keywords coupled with # sign. The sign, # is usually included with letters, numbers or symbols that categorize the brand. It is important to categorize the brand in order to reach and increase the visibility of the target audience.
These Instagram hashtags are clickable. If added in the brand's Instagram content, it can increase the visibility. Once the customer clicks the hashtag, they will be able to view the brand. However, the brand cannot add all the hashtags on Instagram. It must selectively choose the hashtags to avoid confusion in brand visibility.
Instagram Stories to Highlights
Instagram stories are the content that stays up for 24 hours at the brand's profile. Usually, Instagram stories are used to report a short information. However, a brand might intend for customers to know about the information even in future. For this purpose, the brands can shift their Instagram stories to Instagram highlights. Instagram highlights are the content that remain on the brand's page.
They resemble the Instagram stories' icon. However, they are collectively kept by the brand to let the customer know about its past activities. Further, a brand can also categorize its highlights and name them too.
These are the steps involved to know how to use Instagram marketing strategy. There are various benefits of Instagram marketing. These benefits of Instagram marketing are elaborated in the next section.
Benefits of Instagram Marketing
Instagram marketing field has added various benefits for the brands and startups. Due to the easy steps involved in Instagram marketing strategy, it becomes simpler to meet a great deal of customers. Below are some of the benefits of Instagram marketing:
Visual Representation of the Products
The best part about Instagram marketing field is that it provides visual depiction of the products or services. Through its videos or posts, the brand actually puts out the use of products or services. For instance, self-care brands like Mamaearth, post short Instagram videos to showcase how their products like shampoos can be used.
This not only familiarizes the customers to products, but also gives them a guide on how to use them. The visual information is also more appealing than huge written detail. The customers can easily access the information about the products with visual elements, either photos or videos.
Targeting Options
Instagram marketing strategy, with its business account, provides various options for the brand to choose its customers. While there are numerous customers on the social media platform, the brand can curate the customer base it is looking for. For instance, Urban Pitara, is a startup that focuses on Gen Z for clothing and accessories. By switching to a business account, Urban Pitara has curated its likely customer base.
It provides options to the target audience based on age, location, interests and the customer behaviors. Instagram marketing field also has options for cold marketing, and remarketing. The brand can choose the targeting options, either to formulate a new customer base or re-target the existing customer base. With the targeting options, it streamlines the brands and organizations to know whom they want to pitch the ideas.
Extra Features for Business Accounts
Instagram marketing field and its business accounts are differently curated for efficient processing of social media marketing. Unlike the personal accounts, where you have options to follow, and communicate, there are some added features in business accounts. These Instagram business account features include promotion, email, and the tracking icons.
You can ask the customers to email queries, that will increase your brand interaction. Further, through the promotion feature, you can create various Instagram campaigns to market your brand. The tracking icon helps you to manage a view on the overall profile of your brand. With Instagram business accounts, you can create a professional hold on the social media, in just only limited time.
Efficient Brand-Customer Relations
The main boon of digital marketing is personalized interaction of the brand and customers. The brand has made an effort to communicate in better ways with the virtual customers through chat boxes, and messages. In Instagram marketing, customers have better ways of knowing the brand, questioning it and communicating too.
The Instagram direct messages (DMs) are the main source for the brand to communicate with the customers. Further, the brand enhances communication with the brand through regular posting, giveaways and contests on its Instagram page.
Therefore, these are the benefits of Instagram marketing. Each year, there are new trends added to Instagram marketing. The top Instagram marketing trends in 2023 are elaborated in the next section.
You can also read our blog: New Marketing 2022 : What is Influencer Marketing?
6 Latest Instagram Marketing Trends in 2023
Instagram marketing trends determine the latest addition or expansion to the marketing form. It also predicts the potential and progressive future of Instagram marketing. The latest trends in Instagram marketing in 2023 are:
Instagram Reels Usage
Instagram Reels have become a predominant amongst Instagram marketing trends. Right from the celebrities to common people, there are an endless number of reels posted on Instagram each day. In fact, the increase in reels usage, had let Instagram to add a different space to watch them. Reels are the videos that last between 30 seconds to 1 minute on Instagram.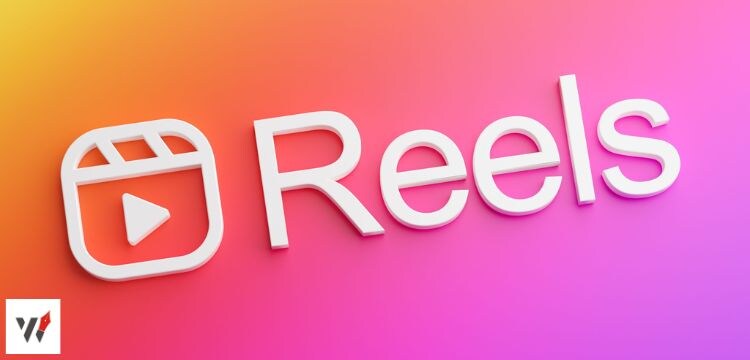 This current feature of Instagram marketing strategy can be used by brands for potential gains. The brand can curate quality content that ranges till 1 minute to notify the customers about the product or service. Reels also become an important source of the brands to know what is trending amongst the customers. For instance, if a particular song is trending on Instagram, the brand can use it to provide audio while promoting itself.
Influencer Collaboration
The brands and startups on Instagram can witness a huge surge in influencer marketing. Influencer marketing is a type of paid marketing form on Instagram. Here, the brand can collaborate exclusively with the influencers to promote its product or service. Since influencers already have a huge following, it will become easy for brands to get the customers.
The brand has to be careful in selecting the type of influencer. It has to align its objective along with the influencers, to know how to promote on Instagram. Influencers are also ideal entities to promote, as they charge less amount, which can keep the marketing budget minimal.
Live Shopping Option
Instagram live option is an ideal option for the startups or individual sellers to increase the purchase. It is one of the trending Instagram marketing trends in 2023. The brand can come on a live, and discuss about the product or the service. The given information should be impactful, that can make the customer decision of instant purchase.
There have been several Instagram live for shopping, where the customers purchase during the session only. The Instagram live option can also be used for various other purposes. This includes a live engagement session, brand information, product launch, announcement of upcoming events and more. It also provides an ideal option to tell about the brand ideals and objectives.
Meme Marketing
Have you come across any content that makes you laugh? Well these contents are famously regarded as memes. Memes have increasingly seen a rise on the Instagram platform. While they are mostly aimed for trolling, memes can actually be included in the Instagram marketing strategy. The brand can research the memes that actually fit its product or service description.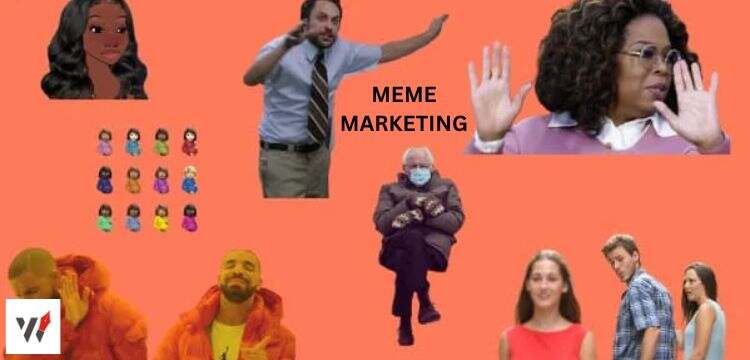 It can integrate the meme while promoting its product or service. As the brand includes memes with promotion, it will attract more customers. Since the memes are already known to the customers, they will be curious to know why brands have used them. For instance, Dunzo, a delivery app in India, had increased its sales by using the meme from Hindi movie, Hera Pheri.
Increased Technical Integrations
Instagram marketing field has transformed from just being the platform to promote and market. It is not only about conducting digital marketing, but also about increasing engagement and visibility. Due to this, Instagram has got various technical integrations that the brand can use to create better marketing content. The current Instagram marketing trends, have seen a complete surge in how brands use these marketing integrations.
Some of the widely used integrations on Instagram are GIFs, Live Photos, 3D posts, and 3D tools for post creations. The brand has to be careful in including any of the integrations available on Instagram. The brand can also use a mixture of these Instagram integrations to increase brand visibility and the marketing quality.
Increased Brand Diversity
Instagram is a platform that has people joining and connecting from various corners of the globe. The diversity found on this platform is huge and can be a potential boon for the brand. The brand, instead of restricting to one specific group, can open to diverse groups. This way, the brand can be able to promote diversity through its diverse customer base. The diversity on Instagram also works as an efficient motivation for the brands. The brands can know what people are looking for, and curate products or services that match the diversity.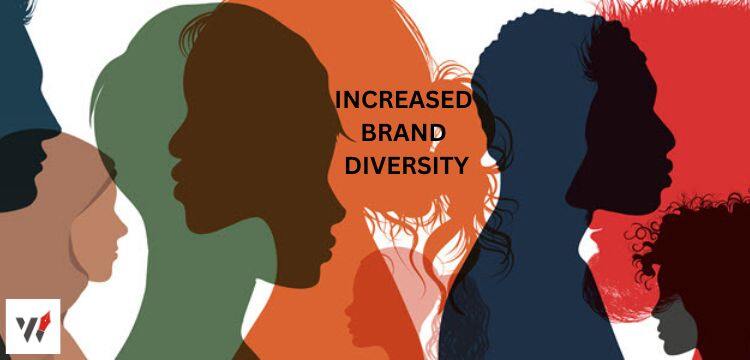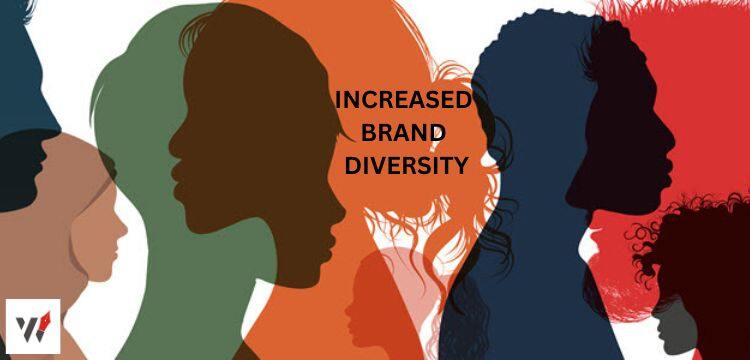 These are the latest Instagram marketing trends in 2023. Instagram marketing field in 2023 can bloom out as an ideal marketing platform due to its increased usage. Every year sees a new set of potential customers, joining on Instagram. This social media platform also becomes ideal to increase brand-customer interaction.
Conclusion
The above article provides an elaboration to what Instagram marketing is. It elucidates on steps to start Instagram marketing. The article further discusses the benefits of Instagram marketing. Lastly, it discusses the 6 latest Instagram marketing trends in 2023. These Instagram marketing trends in 2023, decide the future of Instagram.
Commonly Asked FAQs
What is Instagram marketing?
Instagram marketing field, in a simple term, refers to the marketing that takes place on Instagram. Instagram is a social interactive platform that aims to bind global communication and connect people with each other.
Is Instagram marketing good?
Instagram marketing strategy is definitely an ideal way of social media marketing. It has a great social interaction that the brand can use to promote itself.
What are the types of Instagram marketing?
There are generally two types of Instagram marketing. These are:
Paid Instagram marketing
Non-Paying Instagram marketing
What are the uses of Instagram marketing?
Instagram marketing field uses are:
It increases customer interaction.
It emphasizes better brand-customer relations.
It helps in visual marketing content creation.