Pinterest has gone mainstream throughout the world, with over 250 million users. Despite its enormous potential, people often neglect Pinterest marketing. But what is it, exactly?
Check the article right now to find out what you have been missing!!
Modern times demand modern approaches to everything. And it's nothing new to marketing. Businesses have begun to promote their products extensively on internet platforms in recent years. As a result, aesthetics and rich graphics have flourished on social media for the advertisement of goods and services.
Most people associate social media with powerhouses like Facebook and Instagram. It is also true for social media marketing. Besides, these popular websites are well-known among the other marketers present. However, if you go outside the box and add a splash of originality, Pinterest marketing will ring a bell. It would wow you with its vast unpredictability, vivid pictures, and breathtaking sights.
People use the site to get ideas for anything from home decor to souvenirs and clothes. So, if you want to sell your goods here, you may always persuade people to come in. Because the aim is to entice buyers through visuals, provide eye-catching photos of your items.
Pinterest Marketing
If you can see beyond Instagram's shadow, you could see Pinterest's blossoming marketing. You acknowledge the advantages of this platform if you work intelligently. This mostly underutilized social media marketing platform uses a low budget for exchanging ideas. Recycling the old-school practices could land you in trouble. So, here we share some secrets that will leverage your sales in 2021.
Pinterest rich pins
It is perhaps the most powerful strategy to help improve your business campaigns on the platform in Pinterest marketing 2021. Rich pins are upgraded pins stored on the site for an immersive experience and more engagement. These pins tell your product story to the pinners. Thus, improving their experience since they provide additional information on the pin. These rich pins hold great potential for brands. These premium pins update your website automatically. Hence no manual editing is required. Besides, they help in greater visibility of your product. It is a no-brainer that rich pins help you compete with other brands.
Know about the four different pins available on Pinterest and how they work to grab the attention of potential buyers. 
Article Rich Pins
These pins provide all the relevant information about the content to the audience. It includes the title, a short story about the product, and the author's name.
App Pins
These tools help potential customers to download the application directly from the platform.
Recipe Pins
It holds all the details of the recipe which you have supplied. It includes everything from the cooking time and necessary ingredients. It may also indicate the maximum number of serving you can put out.
Product Pins
These premium pins present buyers with various information on the price, features, and in some cases, a link to make a purchase.
Pinterest Analytics
Pinterest analytics is a tool for marketers in Pinterest marketing 2021 to level up their business on this medium. These metrics assist you in keeping track of your customers' shopping experience. People use the most popular product to identify which product resonates the best with the audience. It also shows you what is prompting your website traffic to soar.
These tools will show you where your campaigns are most profitable. These analytics provide you the chance to transform your discoveries into prospects. It helps you keep check of the times your pins appear on the feed. General impressions analytics determines how often people visit your pins. Sometimes, one member can view it multiple times, and hence you can get high impressions. If it is high, it is a good sign since your product is trending. Besides, it also means that your keywords or timing has timed out well for the platform's algorithm.
Some tools help to measure the times people saved your pins. It means they liked your content and are taking it seriously. These analytics are also a measurement tape of pin performance since they show the total engagement of your products. People use this Pinterest marketing 2021 tool since it provides snapshots of your performance. So, if you need one today, make sure to get a business account.
Be Creative
Be imaginative while the narrative uniquely displays your business on Pinterest marketing. It draws the attention of the readers and helps them form an emotional connection for how they see you. Brainstorm original content. Don't go dropping the same old content over and over again. Add images since it stimulates the senses. It should be put compellingly and must be high in quality.
Also, ensure that the images are mobile-friendly. Think of pins people haven't put out yet. And this does not mean that you copy content ideas from another platform. NEVER! Fresh ideas take time so be patient. Besides, the Pinterest algorithm prefers fresh content so be accurate on it. Even if you run out of ideas, think of approaching content in a different light to spike website traffic.
Video Pins
Master the craft of constructing organic video pins for this platform's marketing. In Pinterest marketing 2021, videos thrive on Pinterest to stand out from the crowd. It's a game-changer since people frequently pause when browsing when a movement captures their eye among all the images. Organic video pins maximize your views and optimize your discovery. It aids in traffic generation and user engagement with your content.
Find that perfect shot and turn it into Gifs for a fun blend of entertainment and information. For instance, when you indulge in food recipes, look for beautiful shots. Using vivid descriptions in the title helps to improve the video performance. Try to angle your shot in the vertical mode and keep the duration between 45 seconds and not longer than 3 minutes. These video pins allow owners to add visibility and show genuine storytelling to product demos. Be an early-adopted to these ideas and see the results incoming with great benefits.
• Read our next blog FACEBOOK MARKETING: AN ESSENTIAL GUIDE
Pinterest Affiliate Marketing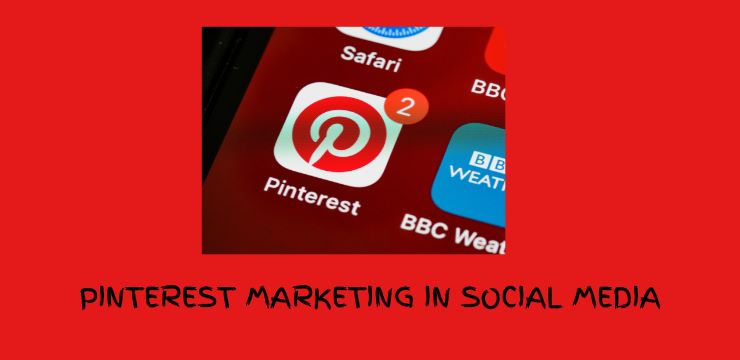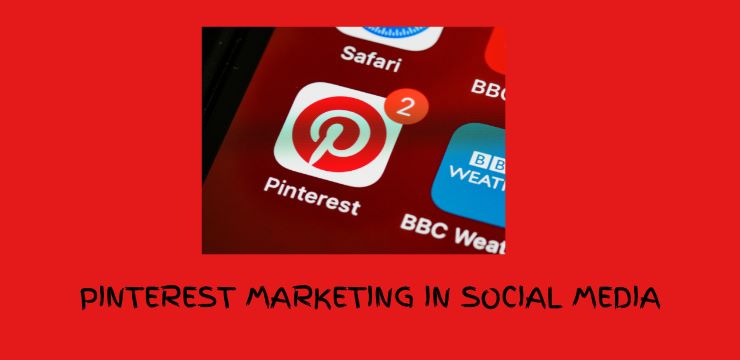 Do you know that affiliate marketing works on Pinterest? If you haven't heard about it yet, we are here to fill you in. Pinterest affiliate marketing has huge potential if people want to gain passive income and drive traffic. There are a few simple steps to follow to put everything together.
Add and Disclose affiliate link
The tool is ideal for generating traffic for Pinterest affiliate marketing. However, there are some guidelines you need to follow for affiliate programs. This method is rather simple to implement. You simply need to modify your existing pins and substitute the current link to add these affiliate links. In case you don't wait to do it, create new pins, upload them and manually add the affiliate links. Both of them work excellently.
You must disclose that you are promoting affiliate products to prevent the consumers from getting misled. Being informed helps them in making informed decisions. Use hashtags like #affiliatelink at the end for disclosure. Create vertical pins and use vibrant colors and make the most of these affiliate links.
Be consistent
Affiliate marketing is about gaining passive income. Although, this strategy is known for being time-consuming and sluggish. Create new content and pin images timely to boost traffic. It will eventually assist you in sending visitors to the posts you have created with affiliate links. Also, people often post multiple pins to drive traffic. But you can start small and add more along the way. It is easier, and your Pinterest affiliate marketing will be healthier.
Be relevant with your niche
It is a fascinating topic since certain domains fare better than others. People frequently select out a niche that they believe will surpass others. To be honest, pretty much every visually rich niche succeeds on the platform. Some of these include fashion, fitness, DIYs, food, and lifestyle. There are other technical areas like graphic design and interior design that flourish on Pinterest.
Use appealing headers and play with idioms to entice the readers. However, pick a specialty that you are passionate about and dill it with quality content. It is worth a shot if you get your creative juices flowing.
Choose the right boards
Choosing the most relevant board to save your pins should be your priority. This specialized board must have a title and description that highlights the terms from your keyword research. It will help your pins to appear in the right searches. Archive any previous boards that are no longer viable to your current area. It will block them from appearing in searches, but your followers will still be able to access them.
Automate your marketing
Pinterest affiliate marketing has excellent scope to earn income passively. There are multiple social media posting tools available to enable users to automate their posting process. It allows you to save some good hours. Start with uploading the content you are interested in sharing into these tools. Next, schedule them so they release as a pin or board according to your preferred date and time.
• Read our blog: SOCIAL MEDIA FOR BUSINESS IN 4 EFFECTIVE WAYS
Pinterest for small business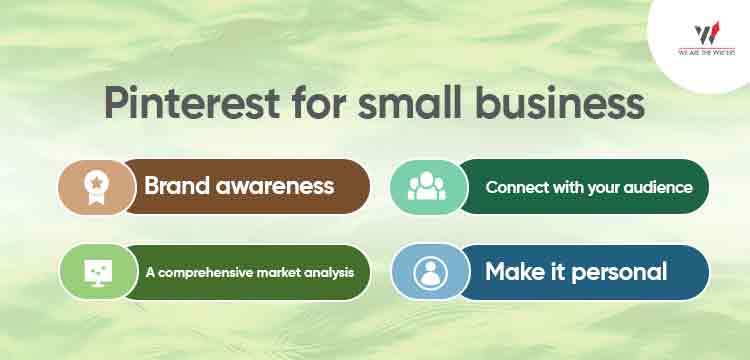 If you operate a small start-up, you may routinely find yourself asking one question. It is "How should I utilize Pinterest for small business?" Pinterest has time and again expressed its willingness to invest in programs and tools for small businesses to prosper. This visual goldmine is ideal for mapping out a Pinterest marketing strategy for small businesses regardless of their budget and size. Here is a little guide on how small businesses take full advantage of the platform.
Brand awareness
It might be difficult to understand the subtleties of technology if you are not tech-savvy. People using Pinterest for Small businesses can make use of tutorials to comprehend how to operate it and its step-by-step content. It helps them to understand how they should use a product.
They can make use of such videos that will leverage their brand awareness. Pinterest is a wonderful platform for them to build some brand recognition since it helps ramp up the sales. This platform is a game-changer in building up your brand if you use a strong Pinterest marketing strategy.
Connect with your audience
Before devising a solid Pinterest marketing strategy, start with building relationships with your followers. Connect with them since it will expand your reach. More reach equals more success on any social media marketing. Connecting with them provides room for understanding what your followers are looking for.
Besides, once small businesses gain a large following, they can partner with different brands. They can mutually pin each other's board in their respective profiles that will further help your success rate. Business owners using Pinterest for small business should thank their followers when they re-pin their images. It is also applicable to every other business present on the platform. Make sure to comment back since a high level of engagement helps to skyrocket your popularity.
A comprehensive market analysis
Small businesses should take time to look at the insights after they pin something in Pinterest marketing. Getting a knack for pinning is not a powerful Pinterest marketing strategy. Examine whether people like or re-pin it. Aside from that, look for an increase in new followers. See the viewers who interact with your pins and then take a look at their profile. Study their interests and tailor your content accordingly.
Make it personal
In this Pinterest marketing strategy, small businesses should customize their Pinterest marketing. When talking about the images you post, always watermark them. This way when people re-pin your images, they instantly recognize them as yours. You can write your company name or the URL. It is a wonderful opportunity for free promotion. And, people will visit your website to learn more if it matches their interests.
Aside from that, your Pinterest account should not always revolve around your products. If you are using Pinterest for small business, show your more human side to your followers. When you humanize your company, the audience connects with you. Also, expect to get a lot more re-pins and an increase in sales.
In conclusion
Pinterest may appear perplexing at first, but it is pretty straightforward to grasp once you get the feel of it, this platform is pretty simple to master. Also, if you are not already using this platform for business purposes, now is the time. This visual treasure is an underappreciated yet valuable reward for your progress in the business world.