Questionable Content comic or QC is a highly popular webcomic series famous for its brilliant rendition of exciting characters, engaging actions, banter, and flights of fancy.
But do you know what the specialty of this impressive webcomic series is? Its brilliant character development and a continuous improvement in its quality of animatic artistry.

With its unique way of representation and highly interactive quality, it has successfully gained a lot of audiences over the years. But are you aware of its exciting journey?
If not, then this blog is just for you. Here is a detailed glimpse of the journey of Questionable Content Comic, which is worth checking out!
Read webcomic series and enjoy

A Brief exciting history about Questionable Content Comic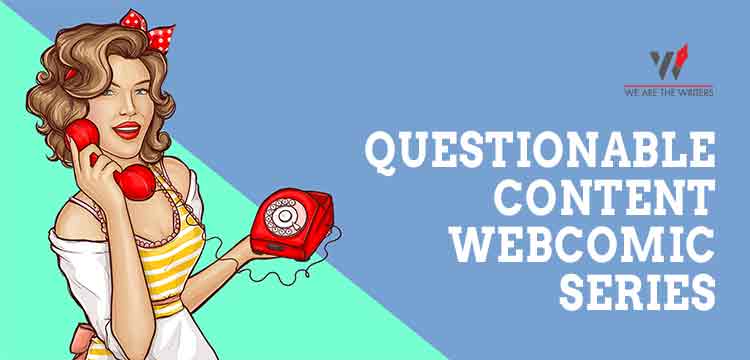 The Questionable Content comic made its inception on 1st August 2003. Jeph Jacques started this comic by drawing each panel of the webcomic series to create a strip. He drew these panels as 5000×2800 300 dpi images. There is more than 4000 referenced content available on the internet on Questionable Content strips. It also draws references from other comics.

However, it presently updates 5 days a week between midnight to 6 AM eastern time. The humor used in the comic series may be slightly unsuitable for young ones. But for teens and adults, this series will appear to be pretty interesting.

The strip of the comic begins with Marten Reed, who is the main protagonist of this series. All events that you trace in this webcomic center around the owner, associates, and customers of a coffee shop, named Coffee of Doom.
The series also introduces you to other characters, among which some are even robots. Though there is a protagonist and some permanent characters in the series, they may not often appear in some strips, as the cast is vast in the spectrum.

The world of Questionable Content comic series introduces you to many stores, cars, bands, institutions, medications, and celebrities, similar to what you see in real life but possess some odd differences.
The realistic personality of the characters and the existence of some loose ends in the continuity of event strips has helped this comic gain a whole community of Reddit Questionable Content audiences over time.

One of the significant elements in recent strips is a reduction in the number of references to music acts taking place over time. On 1st August 2011, QC marked its 18th anniversary since the start.
Suggested Blog:

What is the theme behind this interesting WebComic?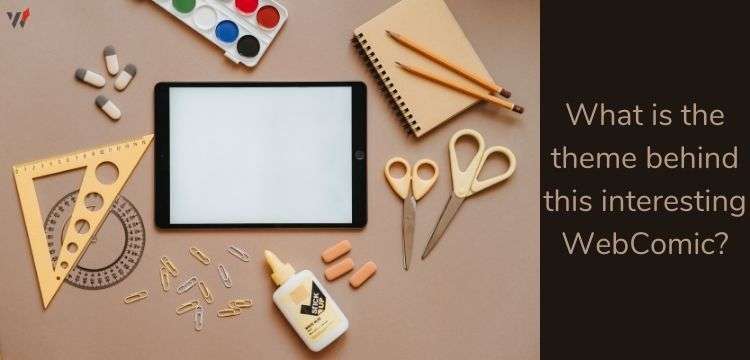 The Questionable Content Comic is built upon multifaceted themes. However, one of the most striking themes you can find in this webcomic is the fight or struggle of characters to face their fears after dealing with their psychological dilemma.

Overcoming the fear of self-isolation and reaching out to friends has been portrayed many times on this web series.
The comic also puts focus on underachievement. The protagonist, Marten, and other characters have their dreams and objectives, which they haven't earned yet with enough hard work. Also, it shows how college-passed characters regularly work for low-paying jobs.

The acceptance and embracing of diversity is another striking element in the themes of this comic. Also, the inclusion theme constitutes a large portion of the strips.
However, realism lies in the dealing of the characters with real-world problems. They suffer for their choices and further consequences.

The Evolution

Since its inception, the Questionable Content comic has gone through a lot of evolution, which marks a massive difference between the old and new ways of presentations.
The first 500 strips may not be easier for you to look at from 2021's perspective in mind. The art of Jacques was quite underdeveloped and rough, with less-expressive body language and weaker punchlines.

The old jokes and banters were more routinely focused on assault, rape, and ghoulish subject matters. Marten and Faye have been a constant pillar during the early years. But these characters were developed based on toxic dynamics and poor communication in the early days.

However, over the years, the strips became more compelling. The latest strips starting from 501 onwards got more interesting with Jacques' better compassionate storytelling. For instance, strips like Faye's struggle with alcoholism, a soft romance between Elliott and Clint, and Tai and Dora's relationship leading to the first wedding of the strip kept adding more interest in audiences.

This still ongoing story worth 4000 pages has many ups and downs. While some fallbacks hold the continuity of the series, a few stories or instances are worth driving tremendous interest.

Summing Up

One of the best parts about Questionable Content comic is that it is more vocal about the comic issue with its impactful punchline rather than just standing out as a fun-filled comic with no space for thinking. It lets readers get inspired by the real-life struggles and journeys of its characters.
The slice-of-life storyline has something exciting and impactful to tell. Although it is hard for new readers to stick dedicated to its 4000 pages, those who have been followers for a long time know why they are still fans of this webcomic series.