During this Covid-19 lockdown, most of us have, without a doubt, watched the repeat telecast of the Ramayan serial on DD National, 33 years after its initial release.
When we hear the words 'Ramayan', 'Mahabharat', what comes to our minds first? Probably a vivid picture of our grandmother or grandfather reading out to us the tales of Ram, Sita, Laxman, Ravan or the Pandavas, Kauravas, Kurukshetra, etc.
Most of you will also remember how your entire families, along with a few neighbours from the adjoining houses used to sit glued in front of the television set, watching Ramayan serial on DD National. 
Ramayan or the Sanskrit 'Ramayanam' is one of ancient India's two great Sanskrit epics, the other being the Mahabharat. Together, these two ancient texts form the Hindu Itihasa.
---
RAMAYAN | ORIGIN, BACKGROUND AND STORY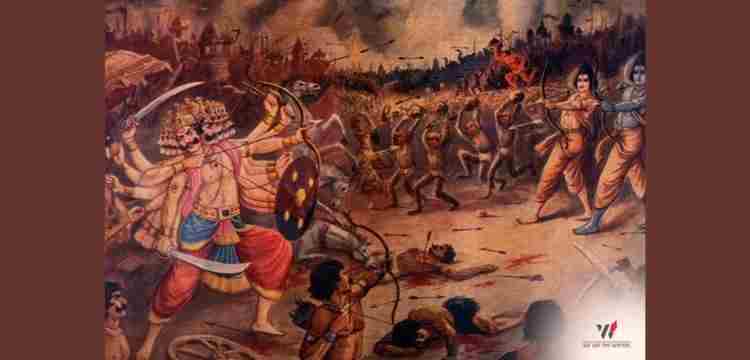 Ramayan is said to have been written by the sage Valmiki. It dates from roughly 500 BCE to 100 BCE. It is a Sanskrit epic about Prince Rama's attempt to save his beloved wife Sita from Ravana's grasp with the help of an army of monkeys.
The Indian epic, which spans seven 'kandas' or 'cantos' (sections or divisions) and has 24,000 words, contains the teachings of ancient Hindu gurus. It is one of the most important literary works of ancient India, and it has had a significant impact on art and culture on the Indian subcontinent and Southeast Asia, with variants of the story appearing in the Buddhist canon from the beginning.
Some of India's best writers and poets have recounted Rama's story in poetic and dramatic renditions, as well as in narrative sculptures on the walls of temples and caves. It has been re-enacted in dance dramas, village theatre, shadow-puppet theatre, and the annual Ram-lila (Rama-play).
RAMAYAN | A BRIEF SUMMARY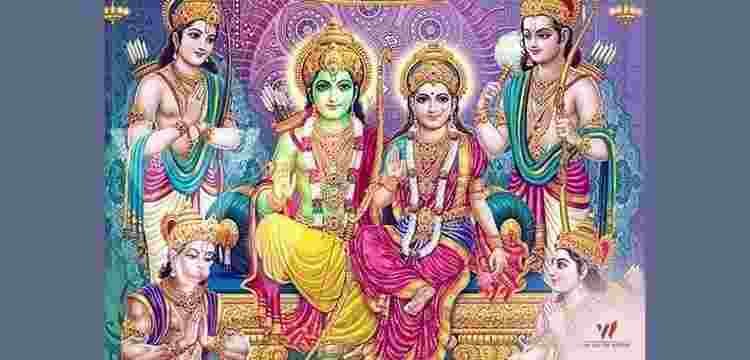 Rama, prince of Ayodhya, married the lovely princess Sita but was exiled for 14 years with her and his brother Laksmana due to his stepmother's machinations. Ravana kidnapped Sita in the forest, and Rama collected an army of monkeys or the 'vanara sena' and bears to track her out.
The allies launched an invasion of Lanka, killing Ravana and rescuing Sita. Sita entered the fire to prove her chastity, but was vindicated by the gods and returned to her husband. Rama's righteous rule (Ram-raj) began after the couple's triumphant return to Ayodhya, ushering in a golden age for all mankind.
There have been different ways in which the it has been retold through ages. One of the most popular ways in which Ramayan has been retold is the Ramayan serial, which was aired on DD National between 1987-1988.
It has made a reappearance in TV and OTT platforms in the pandemic period due to popular demand. You can still watch it on Disney+Hotstar in case you missed it, or want to rewatch it.
RAMAYAN SERIAL- THE DD NATIONAL SHOW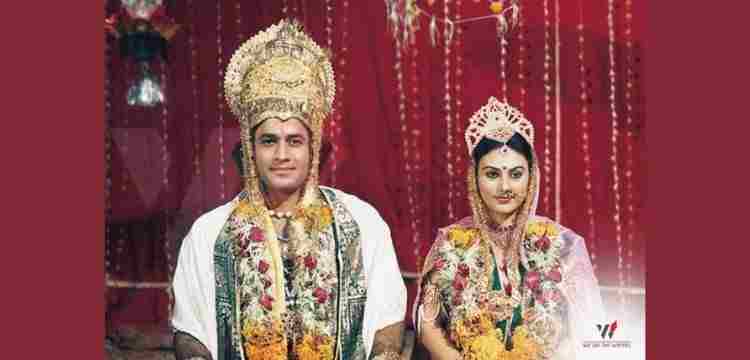 Ramayan is a mythical Indian Hindi-language television series based on 'Ramayan', the ancient Indian Sanskrit epic of the same name. The show first aired on DD National between 1987 and 1988. Ramanand Sagar developed, wrote, and directed the Ramayan serial.
The show is dependent on Tulsidas' Ramcharitmanas and Valmiki's Ramayan. The series received an 82 per cent audience rating, which is a new best for an Indian television series. According to reports, each episode of the series earned DD National Rs. 40 lakh.
The Ramayan serial was re-telecast on Doordarshan National in March 2020, after a 33-year hiatus. Star Bharat ran a recast of the 1987 Ramayan serial on their channel during the coronavirus pandemic.
During the 2020 Coronavirus lockdown, the series was reaired, breaking multiple audience records around the world, including the record for the most-watched TV programme ever, with 77 million viewers on April 16, 2020.
Dipika Chikhlia Topiwala, who played Sita in the show, used Instagram to let her followers know about the upcoming rebroadcast.
The entire Ramayan cast has received a lot of love and recognition from their devoted followers. Arun Govil plays Ram in Ramanand Sagar's Ramayan serial, which also stars Dipika Chikhlia as Sita, Sunil Lahri as Laxman, and Dara Singh as Hanuman. All of the characters in the cast, notably Arvind Trivedi's Raavan, have a large fan base.
THE RAMAYAN SERIAL CAST
Do you know which was the most-watched Ramayan serial in the globe from 1987 to 1988? The Ramayan serial. It was also listed in the Limca Book of Records as "the most-watched mythological serial in the world" until June 2003.
DD National re-aired the series on March 28, 2020, with one-hour episodes in the morning and one-hour episodes at night during the coronavirus shutdown of 21 days.
RAMAYAN CAST
Let's take a look at some of the most amazing actors who made the Ramayan serial a success as it is. The cast and their respective roles in the Ramayan serial have been discussed below:
THE ROLE OF LORD RAM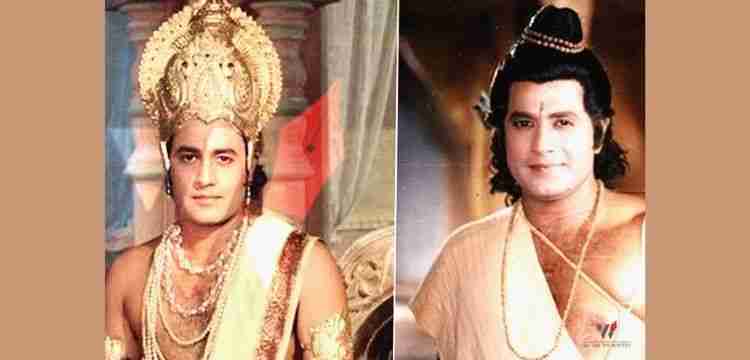 Arun Govil plays Rama, Lord Vishnu's seventh Dashavatara avatar in the Ramayan serial. Rama or Ram was Dasharatha and Kaushlya's son, Sita's husband and Lakshman, Bharat, and Shatrughan's older brother.
The backstory of Govik being a part of the Ramayan cast is quite charming. Govil expressed an interest in playing Rama and attended a screen test. Initially, he was thought to be unsuitable for the part. He subsequently returned for another screen test, this time with a smile on his face, and was cast in the role.
THE ROLE OF LADY SITA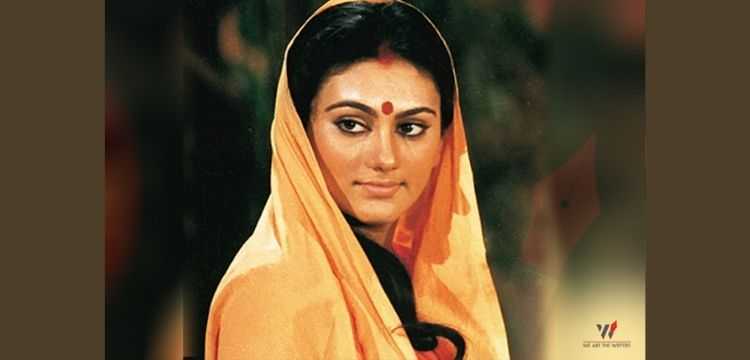 Sita was ideally considered to be Goddess Lakshmi's incarnation. The role of Sita in the Ramayan serial cast is played by Deepika Chikhalia. Sita was Bhumi Devi's real daughter, Janak and Sunaina's oldest daughter Ram's wife and Urmila's sister.
Several other well-known actresses were also approached for the role of Sita in the cast, but they all declined due to the widespread belief that playing Lady Sita would destroy their romantic appeal, leading to the end of their on-screen careers. The screen test was then scheduled for Deepika Chikhalia. She had to go through a series of rigorous screenings before being approved.
THE ROLE OF LAKSHMAN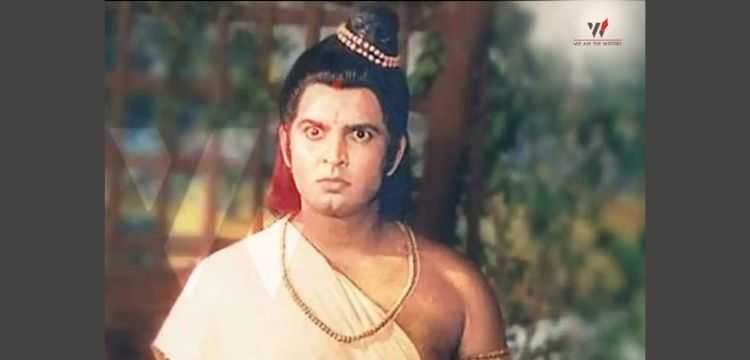 Sunil Lahri plays Lakshman in the Ramayan serial, as Sheshnag's incarnation, Dasharatha and Sumitra's first son and Urmila's husband. Lakshman is Ram and Bharat's younger brother and Shatrughan's twin brother.
Sanjay Jog was approached for the role of Lakshmana, but he declined due to his inability to commit to a large number of dates. Sagar then persuaded him to portray Bharata because the part would not necessitate a large number of dates. Sunil Lahiri was given the role of Lakshmana in the cast.
THE ROLE OF RAVANA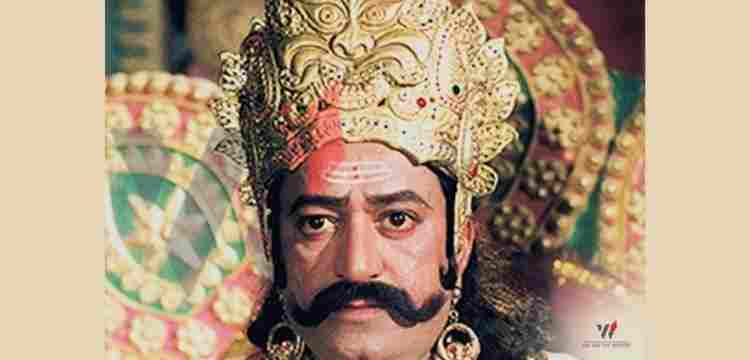 In Ramayan, Ravana was Kumbhakaran, Vibhishan and Surpanakha's brother and also the father of Meghnath. Arvind Trivedi was offered the role of Ravana in the Ramayan cast as Vishrava and Kaikesi's son.
For many years, he served penance for the God Shiva, and in exchange, he obtained a wonderful blessing from God himself, guaranteeing that he would not be murdered by any God, demon, or any other divine being.
There is an interesting story behind the casting of Ravana in the Ramayan serial. Arvind Trivedi went to an audition for the job of a boatman and was cast as Ravan by Ramanand Sagar. When Trivedi turned down the offer, Paresh Rawal persuaded him to take the part. Shiva, Valmiki, and Mayasura were all played by Vijay Kavish in the series.
THE ROLE OF HANUMAN
Dara Singh plays Hanuman, the son of Anjani and a devotee of Lord Ram.
Hanuman is a celestial vanara companion and a Rama devotee. Hanuman is one of the main heroes. He is a Chiranjeevi and a Brahmachari ( a person who maintains lifelong celibacy). He is described as an avatar of Lord Shiva in certain versions of the epic.
Dara Singh's Hanuman was one of the most beloved and important characters in the Ramayan. Dara Singh's photographs were claimed to be used in temples as Hanuman at Umargaon, where Ramayan was filmed. However, on July 12, 2012, he sadly said his final goodbyes to the world.
THE ROLE OF SUGRIVA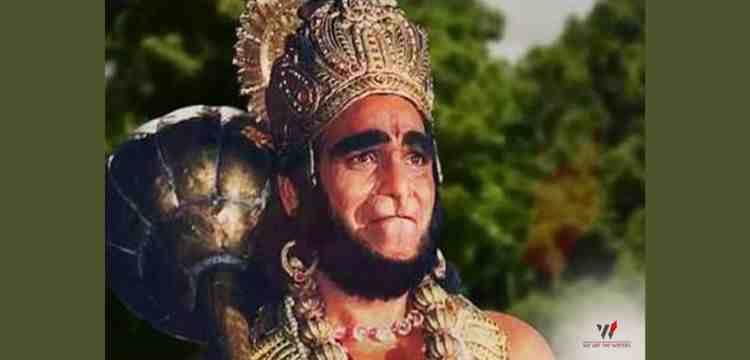 Shyam Sundar Kalani played the role of Sugriva as part of the cast. Sugriva belonged to the Vanara race. He was Vali's younger brother, and he succeeded Vali as monarch of Kishkindha's vanara realm. Ruma was his wife's name. He was Surya's spiritual son. Sugriva assisted Rama in his attempt to save his wife Sita from the Rakshasa king Ravana's imprisonment.
THE ROLE OF BHARAT
Sanjay Jog plays the role of Bharat in the cast. He was Lord Vishnu's Shankha incarnation, as well as Dasharatha and Kaikeyi's son. Bharat was Mandavi's spouse, Ram's younger brother, and Lakshman and Shatrughan's elder brother.
Bharata was King Dasharath's second son. Queen Kaikayi gave birth to him. Bharata was Rama's younger half-brother. Bharata is a figure of righteousness and idealism in the Ramayana. He had two children with Sita's cousin Mandavi, with whom he was married.
THE ROLE OF SHATRUGHNA
Sameer Rajda plays Shatrughna as part of the cast. Shatrughna was considered to be the Sudarshana Chakra of Lord Vishnu, Dasharatha and Sumitra's second son, Shrutakirti's husband, and Ram, Lakshman, and Bharat's younger brother. He had two children with Sita's cousin Shrutakirti, with whom he was married.
THE ROLE OF DASHARATHA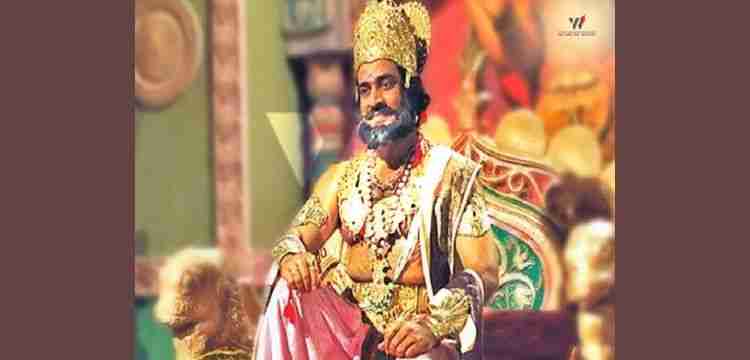 Bal Dhuri plays King Aja's and Queen Indumati's son Dasharatha in the Ramayan serial on DD National.
The ruler of Ayodhya was Dasharatha. Kausalya, Kaikeyi, and Sumitra were his three queens, and he had four sons: Rama, Bharata, and the twins Lakshmana and Shatrughna. Shanta was the name of Dasharatha's daughter.
THE ROLE OF KAUSHALYA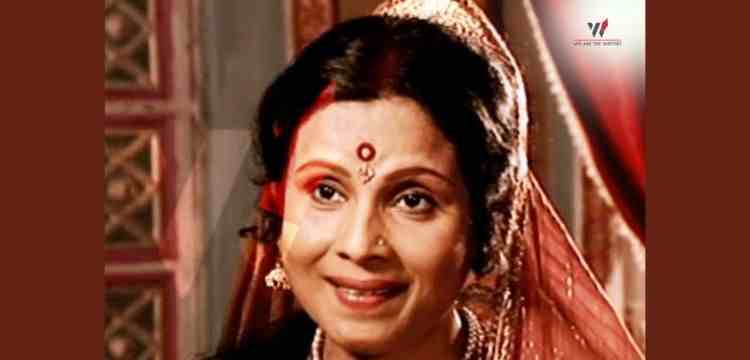 Kaushalya is the daughter of Dakshina Kosala's King Sukaushal and Queen Amritaprabha. There is a shrine dedicated to her in their birthplace, the Mata Kaushalya Temple, which is also the world's sole temple dedicated to Kaushalya.
The role of Kaushalya is played by Jayshree Gadkar in the DD National broadcast of the Ramayan serial in 1987-19877.
THE ROLE OF SHURPANAKHA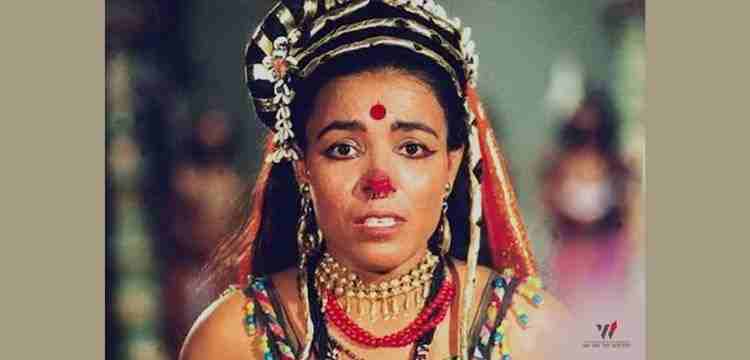 Shurpanakha in the serial was played by Renu Dhariwal as part of the Ramayan cast. Shurpanakha was the younger sister of Ravana and the daughter of Vishrava and Kaikeshi.
She encountered Rama during one of her visits to the Forest of Panchavati. According to the it, on one such visits, she saw Rama and was immediately enamoured by his young good looks. Meanwhile, Rama politely declined her advances, explaining that he was devoted to his wife Sita and would never accept another wife.
Shurpanakha approached his younger brother, Lakshmana, who also rejected her. Embarrassed and envious, Shurpanakha attacked Sita but was stopped by Lakshmana, who cut off her nose and left ear and returned her to Lanka.
THE ROLE OF MANTHARA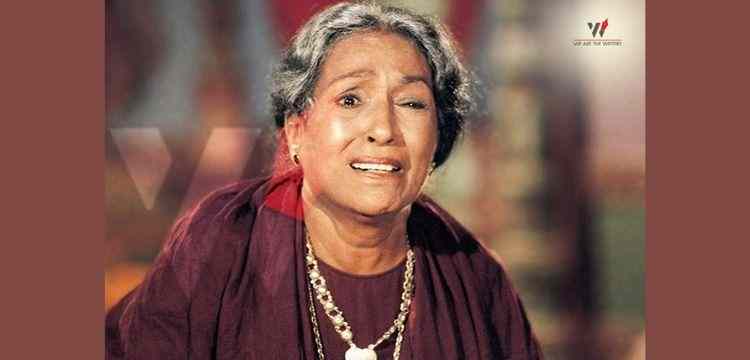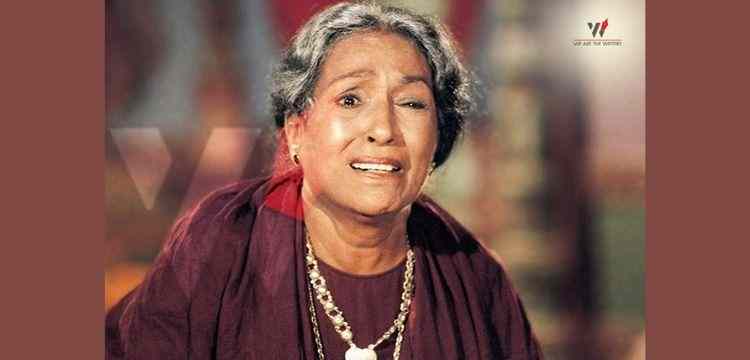 The role of Manthara in the Ramayan cast was given to Lalita Pawar, who played Kaikeyi's evil maid. Manthara is described as having a hunchback, being ugly, and being aggressive. Manthara appears to be a skilled talker and a crafty woman who can persuade her way to her desired outcome.
THE ROLE OF MANDODARI
Ravana's eldest wife was Mandodari. Mandodari is described as attractive, religious, and upright in the Ramayana. Mayasura and an Apsara named Hema had a daughter named Mandodari. Meghanada (Indrajit) and Akshayakumara are Mandodari's sons. Mayavi and Dundubhi's sister was Mandodari.
The role of Mandodari in the Ramayan cast was given to Aparajita Bhushan who executed the role quite skillfully.
INTERESTING FACTS | RAMAYAN CAST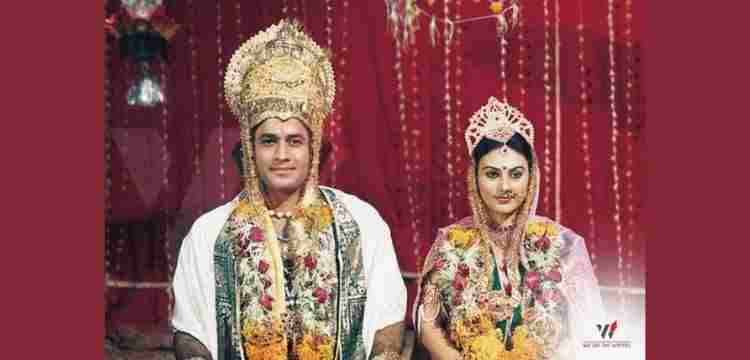 There are many interesting facts surrounding the serial as well as the Ramayan cast. We have hand-picked some of them for you below.
Ramayan was broadcast in 55 countries, with a total audience of 650 million people.
Dashratha and Kaushalya in the Ramayan cast, played by Bal Dhuri and Jayshree Gadkar respectively, were married in real life.
Despite the fact that the show finished with Ram's coronation, a special Luv-Kush episode was filmed, and an exclusive recording was flown to a man who was hospitalised in Chennai because he missed it.
The serial was extended three times to a total of 78 episodes, instead of the initial 52, due to its widespread popularity and incredible demand from the viewers.
Ramayan had the greatest ratings for a Hindi GEC (general entertainment channel) programme since 2015 when it was re-aired in 2020.
ENDING NOTE
Ramayan, the extremely popular television series that aired in India from 1987 to 1988 on DD National, drew over 100 million people and was dubbed "the world's most-seen mythological serial."
India Today magazine even used the term "Ramayan fever" to describe how the country came to a virtual halt as everyone would stop whatever they were doing and rush to the nearest television set to watch another mesmerizing episode of the serial.
Last year (in 2020), during the COVID-19 lockdown, this mythical show smashed all the previous TRP records of many serials across the globe when it was broadcast on national television after years of lockdown.
This, once again proved, how popular the serial was that it managed to strike a chord with the audience even after 33 years of its original release.
You can still watch it on Disney+Hotstar.
Have a great time watching!
---