The name 'Tesla' itself brings to our mind shiny images of expensive, luxurious electric cars. And the next image that comes to our mind is that of Elon Musk, the current CEO of the multimillion-dollar company.
Tesla, Inc. is a Palo Alto, California-based electric car and clean energy firm. Tesla currently offers electric cars, residential and grid-scale battery energy storage, solar panels, solar roof tiles, and other associated products and services.
HISTORY OF 2020 TESLA MODEL S
The name 'Tesla' was derived from Nikolas Tesla, a physicist and electrical engineer who founded the firm. Nikolas Tesla patented the AC induction motor concept in 1888.
Tesla Motors was founded in July 2003 by Martin Eberhard and Marc Tarpenning along with Elon Musk. Elon Musk supervises all product design, engineering, and global manufacturing for Tesla's electric cars, battery products, and solar energy products as co-founder and CEO.
Tesla is said to be one of the best-selling plug-in and battery electric car companies in the world. It presently sells its electric cars in more than 30 nations.
Suggested Blogs:
---
2020 TESLA MODEL S – PRACTICALLY A GAME CHANGER
With beyond insane acceleration, outstanding performance, and a refined design, the 2020 Tesla Model S is created for speed and range.
Here's all you need to know about some of the new and exciting features of the 2020 Tesla Model S.
---
SPECIFICATIONS OF 2020 TESLA MODEL S
0-60mph: The period from 0 to 96 kilometers per hour (0 to 60 miles per hour) has been lowered to under 2 seconds. Tesla's fastest Model S was able to sprint from 0 to 96 kilometers per hour (0 to 60 miles per hour) in around 2.5 seconds. If that wasn't fast enough for you, the new Plaid model of the premium electric sedan can complete the same sprint in just 1.99 seconds!
Structure: The exterior has been updated with minor bumper revisions, a standard glass top, and new alloy wheels. The interiors have been completely redone, with the addition of a new horizontal screen being one of the most noticeable alterations.
Horsepower: 2020 Tesla Model S Performance Models have a horsepower of 778 hp. The five-seater luxury sedan is powered by dual electric motors producing a combined 778 hp and 841 lb-ft of torque.
Plaid: The Plaid+ variant has a range of up to 837 kilometres, which is a new world record for a production electric vehicle! Even in 2021, the 2020 Tesla Model S Long Range Plus ranks among the best electric cars in the world.
Electric Powertrain: For unparalleled performance, range, and efficiency, the 2020 Tesla Model S Long Range Plus, and Plaid platforms combine powertrain and battery technology. The new thermal architecture of the module and pack allows for faster charging and gives you more power and endurance in all conditions.
In brief, the features of the 2020 Tesla Model S price in India – Rs. 1.5 Cr include: 21-inch alloy wheels, a glass roof, two wireless smartphone charging pads, and a 22-speaker 960W audio system. Tri-zone climate control, ventilated front seats, a 17-inch touchscreen infotainment system, and an 8-inch touchscreen system for the rear passengers are all included.
That EPA range estimate was given to the Tesla Model S eight years ago. According to the EPA's standards, today's Tesla with the longest range, the 2020 Model S Long Range Plus, can go 402 miles.
---
2020 TESLA MODEL S PRICE RANGE
Launch of Tesla Model S: The electric automobile is slated to debut in India in late 2021.
The 2020 Tesla Model S Price in India: It is likely to cost around Rs 1.5 crore (ex-showroom). The 2020 Tesla Model S price is justified for the wide range of features introduced.
Tesla Model S Powertrain: Tesla offers three electric powertrain options for the international-spec Model S: 2020 Tesla Model S Long Range Plus, Plaid, and Plaid+.
---
TESLA MODEL PRICE | 2020 TESLA MODEL S PRICE IN INDIA
The 2020 Tesla Model S Price in USA is $79,990.
The prices of some of the best high-end models of Tesla in India are given below:
| | |
| --- | --- |
| Tesla Model S | Rs. 1.50 Cr* |
| Tesla Model 3 | Rs. 60.00 Lakh* |
| Tesla Model X | Rs. 2.00 Cr* |
| Tesla Model Y | Rs. 50.00 Lakh* |
*expected price.
Suggested Blogs:
• 10 BEST ELECTRIC CAR COMPANIES
• 4 BEST TATA ELECTRIC CAR MODELS
---
OTHER ELECTRIC CARS | ELECTRIC CAR COMPANIES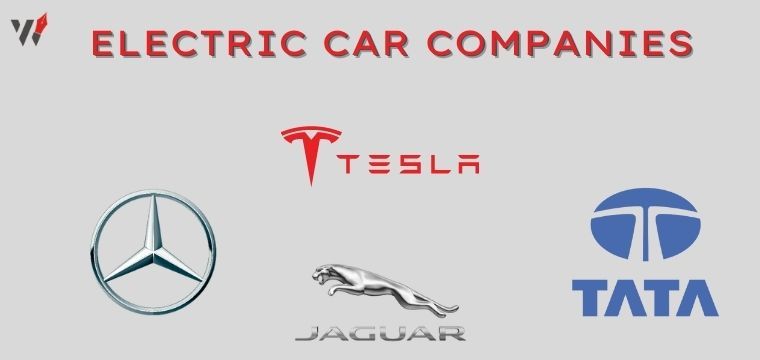 Electric Cars are no longer a thing of the future. They are available in almost all countries worldwide.
In 2020, there were 10.9 million electric automobiles on the road worldwide, increasing more than three million from the previous year. With over five million electric vehicles in its fleet, China retains unchallenged top, followed by the United States with 1.77 million.
Some big names in the field of electric car companies include Tesla, Mercedes, Jaguar, BMW, Nexon, and some of their best electric cars are: Mercedes Benz EQC, Jaguar I PACE, Tesla Model X, TATA Nexon, 2020 Tesla Model S Long Range Plus, etc.
The Mercedes-Benz EQC 400 4MATIC has a long-range, quick charging, and the exciting exhilaration that only a Mercedes-Benz can deliver.
The Mercedes-Benz EQC400 4Matic mid-size electric SUV is aimed at Audi's e-tron, Jaguar's I-Pace, and Tesla's Model X. The vehicle's specifications and price, which start at $68,895, were revealed for the US market as early as 2019, giving buyers with the luxury experience they expect from the brand in an EV packaging.
Jaguar I PACE Acceleration: 0-100km/h in 4,8 seconds (0-60mph in 4,5 seconds)
Jaguar I PACE Range: Up to 470km (292miles) WLTP cycle
The Jaguar I PACE has electric motors and near-perfect weight distribution produce 696Nm of immediate torque, allowing it to handle like a sports car.
TESLA MODEL X
The new center display in the Tesla Model X is the best screen to watch anywhere, with 2200×1300 resolution, extremely bright, genuine colours, and amazing responsiveness. It has a 22-speaker, 960-watt audio system with active noise cancellation.
The Tesla Model X has a roomy interior with the world's widest panoramic windshield and a 5, 6, or 7 seat configuration to meet your needs.
TATA NEXON
Technology: TATA Nexon has introduced iRA, a unique new linked tech platform synchronised with India. It has several novel features that were created with the demands of the Indian automobile customer in mind.
Design: TATA Nexon is a ground-breaking SUV design that combines the utility of an SUV with the look and feel of a sport sedan.
Performance: The 1.2-liter turbo-petrol engine, which produces 110 horsepower, is smooth but not particularly exciting. It's also a little jerky at low speeds, particularly in Eco mode.
Safety:During an accidental collision, TATA Nexon's high-strength steel construction absorbs impact energy and protects the passenger.
---
2020 TESLA MODEL S LONG RANGE PLUS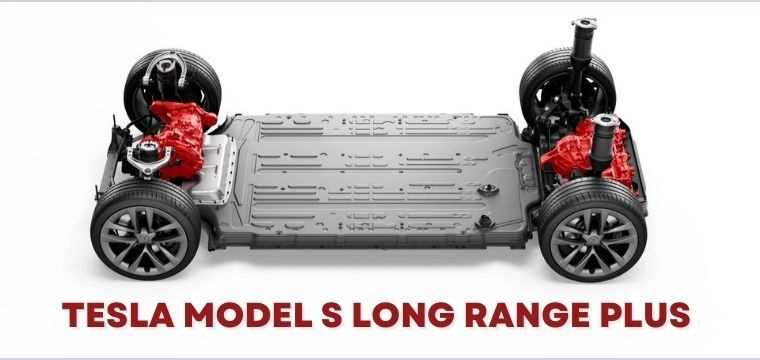 A 2020 Tesla Model S Long Range Plus drives 320 miles at an average speed of 75 mph in highway fuel-economy testing.
This is the first electric vehicle to reach the 300-mile mark in range testing.
The battery capacity of the 2020 Tesla Model S Long Range Plus is 103.9 kWh, somewhat higher than the 100.0 kWh of its predecessors.
According to Tesla's website, the 2020 Model S Long Range Plus price (basic model) is $67,920 in the United States.
The 2020 Tesla Model S Long Range Plus price in India will be around Rs. 1.50 crore and the Tesla Model X would cost Rs. 2.00 crore.
Having explained the features of 2020 Tesla Model S and compared it with other electric car companies, here's why you need to opt for electric cars in 2021.
---
WHY ELECTRIC CARS?
In one word: Electric cars are all about SUSTAINABILITY.
Electric cars have zero tailpipe emissions, which aids in the improvement of local air quality and the mitigation of climate change. In general, most electric automobiles sold now create much lower global warming emissions than most gasoline-powered cars.
However, how much coal is burnt to charge those plug-in automobiles has a big impact. And, before electric vehicles are totally emission-free, electric grids must become substantially cleaner.
The good news for electric cars is that most countries are gearing up to clean their electric grids now, increasing the factor of sustainability for all-electric car companies.
Costs of operation. You can save a lot of money on gas because you aren't paying for petrol or diesel to keep your car running.
EVs(electronic vehicles) use 59-62 % of the grid's energy to power their wheels. Conventional gasoline automobiles convert only 17–21% of their fuel.
In addition to the traction battery specialised systems used for industrial (or recreational) vehicles, an electric-vehicle battery (EVB) is a battery used to power the propulsion system of a battery electric vehicle (BEVs). These are primarily secondary (rechargeable) batteries, and they are usually lithium-ion batteries.
High power-to-weight ratios are possible with electric motors. Batteries can be built to provide the necessary electrical current to power these motors. Down to zero speed, electric motors have a flat torque curve. Most electric cars use fixed-ratio gearboxes with no clutch for simplicity and durability.
If this is still not reason enough to persuade you to buy electric cars, get this.
Environmental protection continues to be the top reason for Americans considering an electric vehicle (20%), ahead of cheap operating expenses (16%) and lower gasoline prices (16%).
Suggested Blog:
• TESLA MODEL X THE 3 BEST IN CLASS CARS
---
IS IT WORTHWHILE TO INVEST IN ELECTRIC CARS?
The answer is yes, you will save money in the long term. When you acquire an electric car, you pay a hefty upfront price, but your electric vehicle will cost you less in the long run. Furthermore, electric automobiles are inexpensive to operate, with significant savings in gasoline, maintenance, and parking.
---
CONCLUSION
The historic 2020 Tesla Model S has not only advanced electric cars, but it also took them past the status of a sidelined science experiment. When the 2020 Tesla Model S is written into history, its name will join the ranks of other key vehicles that forever changed the playground of electric cars.