Choosing courses as we step forward has always been a confusing task. Like what's next after graduation? Do we look for jobs? or do we continue with higher studies? Even selecting graduation subjects have been confusing. There are so many courses yet so little knowledge about them. Isn't that the tale of every curious student? If you are good at conversation, ready to take charge head-on, or even curious about the field of communication, you can always consider Corporate Communication as an excellent option. After all, are several interesting things to know about Corporate Communication that can open up a new window of opportunities.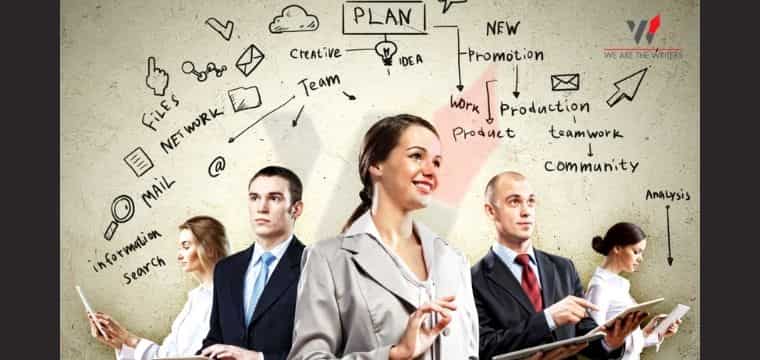 We will be taking you through the things to know about Corporate Communication, with pointers to cover like- What is it all about, the types , its importance, the scope of subject and the courses available in India and as well as in abroad. So, hold on and keep on reading to know more about this intriguing course in the field of communication.
---
What is Communication? 
Communication is the way of relaying information from a person to another in a clear-cut manner. It is essential for conveying messages/relaying information. What essential is that we need the information to be clear and concise. Also, it should avoid any misunderstanding/conflicts. Proper communication is a necessary element that should be present in every organization/institution. 
---
Things to know about Corporate Communication
Corporate Communication, in its definition, is a combination of two words- Corporate and Communication. Apart from profit-making, what else does the business require? Crystal-clear communication. And for that, you need professionals who know when and how to deliver! It handles how the transferring of information takes place in a business environment. That is, communicating with the employees, the public, and other stakeholders of the business. Through this way of communication, organizations know the proper way to communicate with these audiences. As a result it becomes quite essential for us to inform you regarding the things to know about corporate communication.
---
Areas of Application
There are several areas where we can apply the concept which are as follows
Advertising
One of the crucial things to know about corporate communication areas of application is advertising. It is the process of spreading information in an interesting/appealing way to create brand awareness among the target audience.
Related blog : What will Influencer Marketing look like in 2022 ?
Marketing & Marketing Communication
The second most important things to know about corporate communication applications is in marketing. Marketing refers to creating products/commodities according to the market requirement, whereas Marketing communication refers to building product identity.
Public Relations
Public Relations is another area where we can focus on this mode of communication. It is the process of communicating with the public and creating an image of the brand/company. Public relations help in maintaining the goodwill of the company. Read more of our blog to understand the things to know about corporate communication.
---
Functions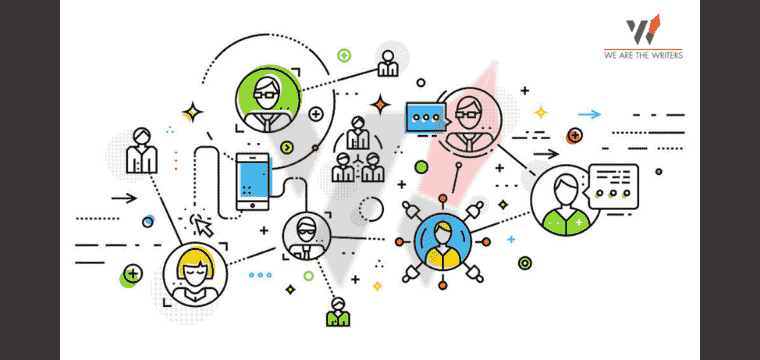 You are well aware that every course and process has its functions applicable in various fields given its requirements. To understand more regarding the things to know about corporate communication we first need to know about its functions.
Communication with Media and Maintaining Relations
You must have seen press briefings, conferences, news releases, and many other things that get relayed through the media. A company provides information about itself to media agencies. After that, the media agencies relay the message via their channels. Maintaining relations and communication with media will help us generate the knowledge that we require for things to know about corporate communication.
Related Blog : Best Corporate video production guide
Maintaining Customer & Public Relations
Customers and the external public are essential for any business as they build trust and credibility through their actions. If we do not know the things to know about corporate communication then business will not prosper. Proper communication ensures that the queries receive correct information from the organizations/institutions.
Crisis Communication
You never know when adversity/crisis may strike a business and the results will automatically damage the business if we do not understand the things to know about corporate communication. There may be mishappening, foul-play, or accidents, which may need an addressal. Proper communication ensures that all the issues get dealt with care. Also, the message relayed is devoid of any misinformation.
Communicating with Internal Audiences
Internal audiences are the employees of the organization that keep the business running. They are an essential part of the organization. Therefore, it is necessary that all the policies, information, and messages get relayed without misunderstandings to ensure efficiency of business, thus making the things to know about corporate communication more important.
---
Types
In our blog "Things to know about Corporate Communication", in this section we will see the types of corporate communication. There are different types of people we deal with in real life. Similarly, we have different audiences we deal with in the corporate world. They are the Internal and External audiences. We deal with people based on their nature and respond accordingly, don't we ? Likewise, we see the audience and communicate according to the initiated communication.
Internal Audience
The internal audiences are the employees that work in the company. To communicate with them, we may need a different mode of communication. As a result we should concentrate on certain things to know about corporate communication. For example, we may need a conference meeting to decide collectively. We may need a personal meeting to discuss matters one-on-one. Communicating with the internal audience may also include Brochures, Newsletters, presentations, etc.
External Audience
The external audiences are the people that are the customers, the public, and other institutions/organizations. And how does the organization communicate with them? One way is through advertising. Another way is by maintaining public relations with the public.
Every communication effort helps in creating awareness and goodwill about the brand.
---
Courses
This blog "Things to know about Corporate Communication" is a detailed blog. We ensure you get ample resources from this blog. The colleges offer plenty of choices to students looking for opportunities in the field of communication. There are diplomas as well as full-time courses that help you sharpen your communication skills. Also, they make you ready for the corporate world because of their extensive practical work.
For instance, the 'Master's of Arts in Mass Communication' course offered by Guru Gobind Singh Indraprastha University, Delhi, offers a two-year regular study course for graduates. The first year comprises the basic knowledge of all the concerned course areas. After that, the second year segments the students into the area of specialization. The courses are- Corporate Communication, New Media & Convergence, Film and TV production, and Journalism.
Xavier Institute of Communications, Mumbai, offers a 10-month diploma course on Public Relations and Corporate Communication. The course pattern follows extensive modules that cover the ins and outs of the subject.
Best Digital marketing Courses : 7 Best Digital Marketing Courses
We list the names of a few more colleges that offer Corporate Communication in India that you might be interested in:
National Institute of Mass Communication & Journalism, Ahmedabad.
Masters in Media Studies- University of Media Studies, Chandigarh University.
Certificate Program in Corporate Communications, NMIMS.
PG Diploma in Corporate Communication, Manipal University.
MA in Corporate Communication Management, BHU.
Scope Outside India| List of Courses Abroad
Diploma course in Public Relations, Marketing Management, and Strategic Communication (Public University), University of Winnipeg, Canada.
Strategic Communication(Dual Degree Program), (Università IULM)IULM University, Milan, Italy.
Public Relations and Corporate Communication (MA program), Barry University(Private University), Miami, Florida.
Master's of Public Relations and Corporate Communication, Lisbon Polytechnic Institute (Instituto Politécnico de Lisboa)
Strategic Public Relations and Communication Management(MSc), University of Stirling (Public University), Scotland.
Apart from the course mentioned above, there are plenty of diploma courses and degree courses available in both Public and Private Universities in India, which may help you achieve your dream job!
---
Scope
The things to know about this subject is vast, therefore the scope in the subject is also vast. This subject offers you a fast-working and fulfilling career. To build a career in this subject, you must be skilled with words. That is, you should be good at written and oral English. Another factor is that you should be comfortable with speaking and interacting with the public. Plus, you should know how to think fast to get out of the tricky situation and have technical knowledge.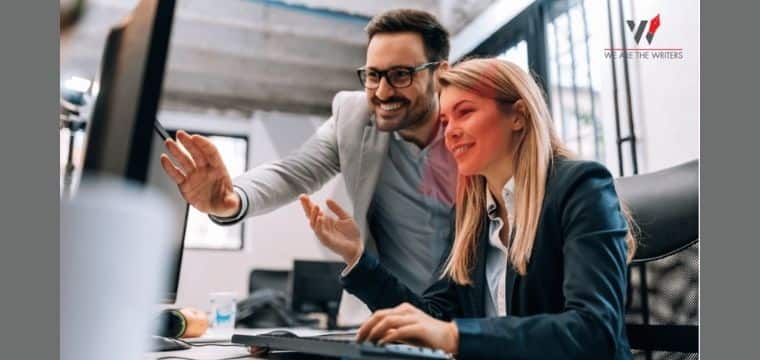 With these attributes, you'll be able to build a career in this subject as well as in Crisis Management, Public Relations, Human Resources, Social Media Management, and so on.
---
Conclusion
The Corporate world is surely a world of fast-paced life and constant work. It is not as easy as it seems to the outer world. Do not let the flashes lure you, but join to give your passion a direction. Everything falls into place when you work with passion.
Know you have more information than before about the corporate way of communication. So, now there is one more field to consider! We hope our blog "Things to know about corporate communication" fetches you all the important know-hows of corporate communication and its importance in the modern world.
Do tell us your thoughts about the field in the comments section below.