Lets start this blog with an example, Suppose, you have written a blog on a very interesting topic and you want your readers to read it. According to you, you have done justice to the topic. After completion you have published the work and you want your readers to get back to you. Sadly, there is very little response on the blog. You had anticipated that the response to be much more than what you have received.
But the question here is Why there is so less response to your blog ? The answer to it is Content Promotion. You have missed out on that important part. According to SEMrush, "Only 12% marketing professionals think their content is targeting the right audience with relevant content".
In this ultimate blog on content promotion, we will tell you exactly how your content can be promoted and the various strategies that can be initiated to promote your content. You can also read our blog on "Promote a blog in 30 Amazing Ways" to have a picture of Blog Promotion.
Suggested Blog
WHAT IS CONTENT PROMOTION ?
According to Campaign Monitor, "Content Promotion is the process of distributing blog posts and other resources via both paid and organic channels, which may include pay per click advertising, influencer outreach, PR, social media, email marketing and syndication".
In the modern technological world, marketing strategies has changed a lot. There are various platforms where you can promote your content to the target audience. Content promotion is one of the best ways to generate leads for business. At the same time, this will help the business to grow and earn profits.
Let us see the various types of content promotion along with content promotion techniques.
---
CONTENT PROMOTION TECHNIQUES | TYPES OF CONTENT PROMOTION
The most vital elements that comes under content promotion is a proper research and understanding of the target audience. That is, the writer must know what the target audience wants from the writer. Another important part of content promotion is the platform that is used by different companies. Various users also use content automation platforms that helps to save time and energy.
Let us see the various content promotion techniques that can be utilized for gaining traffic in your blog.
UNDERSTANDING THE TARGET AUDIENCE
One of the key takes in content promotion is a research on your target audience. Basically, the company should know whom to target and what content it should publish to keep the readers hooked on to the content. With the help of Google Analytics one can easily find about the users.
SOCIAL MEDIA
The active social media users around the world is roughly 3 billion. Therefore, content published and then promoted on social media can easily bring traffic to your blogs or website. Some of the notable social media platforms to promote your content are YouTube, Instagram, Snapchat, Facebook etc.
Suggested Blog
---
BEST EXAMPLES OF CONTENT PROMOTION STRATEGIES
Content promotion is an integral part of any business's marketing strategy. Content promotion strategies not only give the customers something of value but also build brand awareness. In the list below, you will find some of the best content promotion ideas that will assist you in your marketing goals.
BLOG CONTENT MARKETING
Blogs are written posts or articles on a website. They mostly include pictures, infographics, and videos apart from content writing. Blogs are mainly written to educate the readers about a certain topic, increase website traffic or acquire potential leads. Blogs must be regularly updated and promoted in order to keep the traffic flowing in from different search engines.
A solid blog promotion strategy is one that includes activities like keyword research, SEO writing, guest posting, blogger outreach, etc. The blog content marketing technique allows blogs to directly and individually engage potential clients, resulting in customer loyalty for their own brand.
When you create promotional content writing in the form of blogs, you get a more all-inclusive platform to spread information. This way, when you promote a blog, you can advertise your expertise in a particular field or topic. Producing valuable information in the form of blogs will make you trustworthy in front of your clients. It will also make you one of the noteworthy industry leaders.
PODCAST CONTENT MARKETING
From content marketing, social media marketing to generating leads and sales force automation, podcasts are covering it all. In podcast content marketing, the hosts invite certain industry leaders to speak on their show about their business strategies and processes.
You can use the power of podcast content marketing to demonstrate your business's personality in a unique way. You can also use your professionally produced podcast to increase brand awareness in niche-specific audiences. According to market research, some digital marketers have found high-quality podcasts to be incredibly profitable for their businesses.
Podcasts can be simple to produce once you have the necessary technology. If your content is advertised through a podcast network, it can reach a large audience. More and more people are listening to podcasts, nowadays. Organise a podcast ahead of time and share the news through your social media handles to draw in more listeners.
VIDEO CONTENT MARKETING
The objective behind video content marketing is to create and disseminate valuable and consistent video content to your target audience. The main goal here is of attracting, engaging, and converting qualified leads/prospects. Spend time and effort developing video content.
Create engaging videos with the use of graphics and animation. Make amazing videos so that your customers stop scrolling and listen to what you have to tell them. It is crucial to establish consistency. Hence, post videos often so that your audience knows what to expect from you.
Some examples of video content marketing are:
Explainer videos – explaining the benefits of a certain product or service that your company offers.
Product demonstration videos – these are videos that explain to the customers how to use a certain product in the correct way.
Company culture video – a typical day in office kind of video.
Behind-the-scenes video – show your target audience how you cater to them through your products and/or services.
Customer testimonial video – gather feedback from happy clients and post testimonial videos on your YouTube channel/Facebook/Instagram/LinkedIn.
Video marketing is one of the various types of content promotion methods adopted by content marketing departments. Marketers create, curate, and use videos to promote the company products or services to their target audience. As of 2020, 92% of marketers have reported positive outcomes with video marketing strategy.
INFOGRAPHICS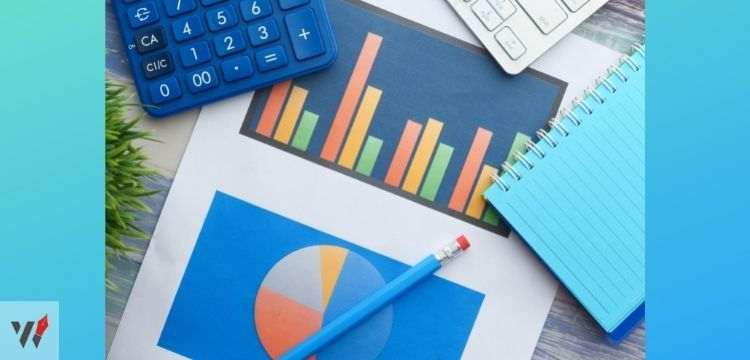 Infographics are a really useful tool when it comes to content promotion strategies. The term infographics usually refer to simple graphics that provide useful information. They are attractive, simple and easy to read. Infographics are one of the many distinct types of content marketing that can engage a lot of readers. Hence, they are loved by digital marketers. A well-designed infographic may attract a lot of attention in the form of social media shares and inbound links.
Simplistic, compelling, and meaningful infographics are the most effective. The purpose of them is to summarise a large amount of complicated material from a study or survey into the most significant viewpoints. They can be used to break up written posts or as stand-alone content for both blogging platforms and social media; just keep it basic and compelling, with plenty of data points.
Within the content marketing approach, infographics essentially boost brand awareness and recognition. These graphic tools considerably boost content marketing strategies by making it possible to swiftly and simply communicate information and raise brand recognition.
EMAIL NEWSLETTER
In the age of social media, you will be mistaken if you think the good old email newsletter is an obsolete thing. Email marketing is one of the most effective content promotion and business marketing strategies, research says. Email newsletters have an overall click-through rate of 17.8%.
Building an email list is one of the most beneficial things you can do for your blog or brand. It is one of the most effective ways to reach the greatest number of people. When people subscribe to your email list, it means they want to hear from you and see more of your content.
The design of an email is what draws a reader's attention and motivates them to interact with the information. A well-designed email may guide your audience to the content you want them to see, guiding them to the information they want to see. Designing an email newsletter might be one of the best marketing decisions you will take, provided, you have the correct tools.
SOCIAL MEDIA CONTENT MARKETING
The combination of content marketing and social media for business is known as social media content marketing. However, the phrase doesn't just refer to social sharing or content optimization for social media. It is also about applying content marketing tactics and concepts in order to generate revenue by attracting customers. Social media posts can gain likes, shares, comments and increase engagement and website traffic. You can opt for LinkedIn Syndication or join relevant Facebook Groups having a similar market niche.
The right social media strategy is producing high-quality content with well-established consistency. Be it Facebook, Twitter, Instagram or LinkedIn, you can take some time to find the right type of platform for your social media marketing. Once you do, design content for your social media followers which they will love. If you are currently creating other types of material for your marketing, you can easily repurpose it for social media as well.
One of the favorite content marketing strategies of all marketers is to invest in paid ads. The quickest approach to get your material in front of qualified readers is through paid social media ads. You can also promote a blog through social media ads to your target audience's social feeds. This is only possible because you manage audience creation in terms of reach and demography, through paid ads.
INFLUENCER MARKETING
Influencer marketing has been one of the most popular content promotion strategies in the past decade. While earlier, it was restricted to extremely popular public figures or celebrities, influencer marketing is more commonplace nowadays. On one hand, we have popular celebrities like Cristiano Ronaldo, Justin Bieber, the Kardashian sisters, Selena Gomez, Taylor Swift who are mega-influencers. On the other hand, we have micro-influencers like Adam Gonon, Tia Kirby, Lauren Carey and Adam Northwest who are experts in their respective niches. Thousands of companies are adopting this influencer marketing technique to gain new customers.
If you are looking for content promotion ideas, experiment with influencer marketing to see whether or not it works best for your blog/business. Companies pay social influencers to promote their products because they want their products to be convincing. They are trying to earn the trust of a group of people through the chosen influencer whom they would not have reached otherwise. The right way to go about influencer marketing is to follow a strategic path of planning, promotion, and nurturing the target demographic. It is all about the 'social influence' that these influencers are harnessing in order to promote your content.
Suggested blog
---
IMPORTANCE OF CONTENT PROMOTION
All businesses strive to grow. And in order to grow in size and reputation, companies need to establish brand visibility along with trustworthiness. The best way to achieve this is by creating unique, informational content which attracts the target audience.
The next step is to promote this content. Great content has proved to help develop trust among the prospective leads and consumers. When customers will read your material, they will begin to form opinions about your company. If they find the information to be interesting, educational and useful, they will begin to think the same way about your company. The goal is to keep viewers engaged with the company in a straightforward and comprehensible manner.
Approach your target audience in an organic way to start with. However, don't be afraid to experiment with different content techniques including paid promotional strategies. Make it simple for your readers to share your content. Analyse your promotional strategies to see what works best for your business. Concentrate on the areas that produce the best outcomes. Remarketing or repurposing the same content on different platforms is a great way to promote a blog or a video. Invest in paid ads, SEO tools like Ahrefs and Moz to get the best out of promotional content writing.
---
ENDING NOTE
The importance of content promotion in 2021 is boundless. From podcasts to video marketing strategy and blog promotion strategy – there is a sea of opportunities out there. Planning and preparation along with an ability to adapt – are the stepping stones of any successful content promotion strategy.
We have highlighted a number of useful content promotion methods in the list above. A lot of effort goes behind understanding your audience and then creating valuable content for them. Don't let your time and effort go to waste. Get ready and follow the content promotion strategies mentioned in this blog to get the best results.