Video content marketing is the key to getting your memorandum heard. Social media posts, site pages, and digital contents get more responses and views when you make them visual. To get the best result from video content marketing for small businesses, you need a solid strategy.
What makes the video marketing content strategy a huge success? Prominent video content takes creative thinking and clear planning. Though it also needs a lot of time and money, a video content marketing strategy that establishes a budget commit to a timeline and identifies SMART goals can differentiate the expected results and make a noticeable change.
Read about Corporate video production: Best Corporate video production guide
Need of Video Content Marketing for Small businesses
Over the past few years, video content marketing has been shifted from being a tactic to the core of marketing efforts that get great results. Video content is better to get audience attention towards your marketing and business strategy. In addition, video content helps you to convert calls into action, care for supporters and connect with audiences. Here are some of the reasons why you need video content marketing for your small business.
Brand Awareness
Video content helps you increase your brand awareness by measuring brand recognition and attracting customers.
Viewer Engagement
When the viewer engagement gets high for existing customers and qualified leads, it helps in nurturing relationships.
Powerful Sales tool
Video content is a powerful sales tool as it helps in increasing brand awareness and product details to all the audience out there. It helps in increasing sales both online and offline.
Read our blog about Best Video Marketing Strategy: BEST VIDEO MARKETING STRATEGY
The 5 Pillars of Video Content Marketing for Small Businesses
Whether you are just thinking of dipping your toes in the water or you may have been using video content marketing for business for a while, it is considered to be a good idea to re-evaluate your video content marketing strategy. Analytics, Timeline, Budget, and Goals are the four pillars of video content marketing that would make a huge success for your small business. Let's look at those pillars in detail:
Set S.M.A.R.T Goals
Strategic thinking is the only way to make your work successful. A detailed marketing content strategy is the foundation for achieving goals that would benefit your organisation. Thus, having a video content marketing strategy is the best way to ensure that your work aligns with the video content for the big-picture goals.
A video content marketing strategy that sets S.M.A.R.T goals is an actionable and practical pathway for attaining your goals. Conversely, a strategy lacking relevance, accountability, and clarity is not worth it.
Hence, what does the S.M.A.R.T goal indicate:
Specific
Always be specific towards what your goals are and what you expect to accomplish. For instance, you want more views on your content. But, how many?
Measurable
You must identify how you would measure and track your progress towards making your goals.
Attainable
A goal that is easy to attain is not worth it. One that needs a lot of resources and time to accomplish would require a specific strategy.
Relevant
The business goals should be in alignment with your marketing strategies. For instance, if you are making video content for fundraising, the goal should track and measure the whole progress.
Time-Bound
The goal should have a considerable time and is not based on ' We will do it someday.
Read about Marketing Strategy for brand: 8 easy steps to create Digital Marketing Strategy for a brand!
While setting S.M.A.R.T goals for video content marketing, always remember to involve elements that appeal to several segments of your audience and optimise content for various platforms and the channels you are going to use for video content marketing.
"Brands need a video marketing strategy — this idea isn't new. What has changed is how important video has become on every platform and channel. Video is no longer just one piece of your overall marketing plan. It's central to your outreach and campaign efforts … especially your social strategy"

Source
Set A Budget That Makes Your Goals Attainable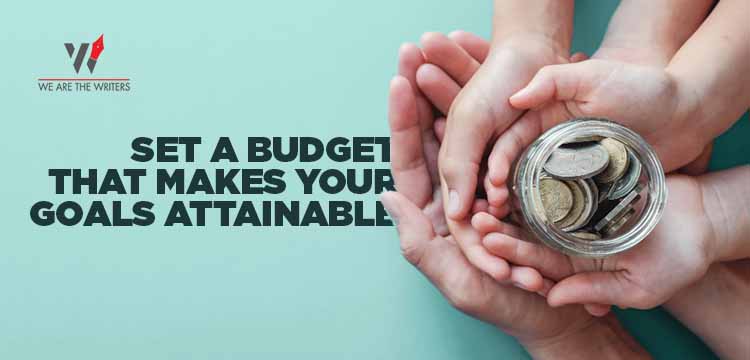 It is hardly fair that the most famous brands like Meta and Apple spend billions on video content when they already have great brand awareness. Your business must spend more on video content than it did last. Maybe you did not spend anything or a couple of money would technically be more than last.
While setting a budget for your video content marketing, it is mandatory to consider it as an investment towards your objectives and goals. You should not spend thousands and lakhs on content just because others are spending it.
Several factors can influence your video content marketing strategy and budget. First, decide what video content you are going to make and how you will get it done. Will you make your video content in-house or outside with an agency? Such factors will help you decide the budget you would require for your perfect video content marketing for business.
Read our Blog to know about Influencer Marketing 2022: What will Influencer Marketing look like in 2022 ?
Timelines Matter As Catchy Content needs time
If you have no experience making video content in the past, you may not realise how beneficial and important it is to get started as early as possible. Trying to make effective video content overnight can cause you many failures in your marketing. Plan in order to get everyone involved in the project and give the time they need to make the best video content marketing strategy.
It is recommended that you should break your video content project into three different phases and build up a schedule in specific phases in order to get the work done carefully.
Strategy: Phase 1
In this phase, you should set the specific goals and objectives for the video content project and then establish the budget and a specific timeline. Also, start the creative process of the video content. Most times, you should give at least a month to this phase.
Production: Phase 2
In this phase, transition the creative planning into a storyboard for the video content. It would require at least two weeks in order to create what you need and require. Pre-production involves creative, physical, and technical aspects of the video content. It means choosing locations and always making sure that you take the equipment you need to shoot the video content.
Distribution: Phase 3
The work does not end once you post the video content to your social media profile or your site. Promotion or distribution of your video content should be done through paid media or any other means to make sure that the video has raised brand awareness and completed its goal or objective.
Identify what's best for Instagram marketing: Identify the trend of Instagram marketing in 2022
Marketing Analytics
The last and final pillar of video content marketing is marketing analytics. Measure the impact of your video content marketing for small businesses across various platforms. Facebook, Twitter, Instagram, and YouTube offer users the chance to judge and measure the performance of their video contents and posts. Google Analytics helps you in tracking the boost video content gives to your site SEO. Your customers and audience can only tell you the real impact of your video content marketing strategy.
Social Media has always been a benefit to small businesses as it gives them their own media platforms where they can connect with their audience without any extra cost. Similarly, a free or cheap content marketing strategy will not give you desired results.
Read more about Social Media Marketing: How to do Social Media Marketing ?
Factors such as organisational resources and staff hours that go into the managing and making of the video content marketing, you may realise that video content marketing on social media platforms is not at all free.
Advertising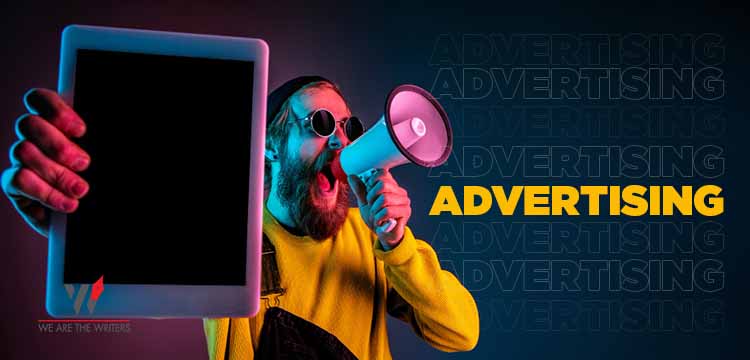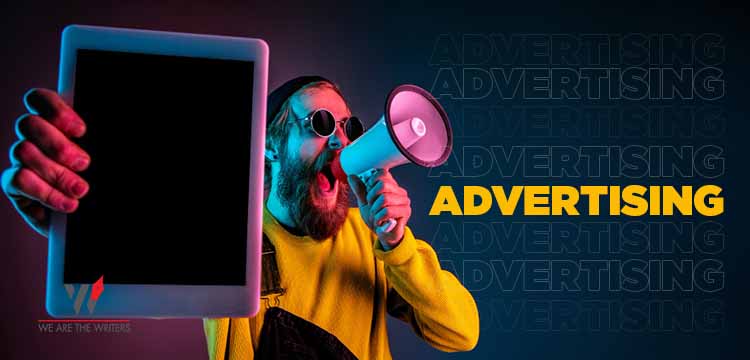 Online advertising or advertising through videos is one of the most effective ways to expand your business and find new customers. Any user can also analyse the traffic or the response to your advertisements and videos. A person must have a proper strategy before you start your new business. Always try to set goals and missions about your business in your mind beforehand. A video can provide both audio and visual stimulation.
Read and find out best marketing Strategy for content: What is content marketing |4 Best Content Marketing Strategy
These help us to attract more viewers and build their interest in the content that they are consuming. An appropriate strategy is very important for small businesses for brand recognition. Youtube is one of the most famous platforms for making videos. Videos will help to understand the needs of your audience more effectively. Before creating any video, a user must find out whom he/she is targeting as the audience. An effective video marketing strategy will ensure the growth of the brand and business at a great rate.

Takeaway
The five pillars of video content marketing must be followed in order to be a benefit for your small businesses. Small businesses can grow a lot more when they adopt video content marketing. Video content now has a huge piece of the pie. Brands, influencers, content creators—everybody is jumping on this revolutionary form of marketing. The concept of creating videos has been in the market from last many years.
Brands can no longer ignore video content as a potential tool for leveraging customers. We all know that the process of creating videos needs a proper strategy and plan. We hope that this article helped you demystify video marketing and its techniques.