Everything has moved online since the Internet's inception. Every company is making strenuous efforts to improve its web presence. Due to the sheer pandemic, it is now necessary to go online. In such instances, understanding what is SEO, how SEO works is essential.
Do you want to start a new website? Or work on the existing? Whatever the case may be, SEO is one factor that aids in keeping or attracting visitors to your website. Perhaps you've encountered this term before. This blog will help you clear all your doubts regarding what is SEO, SEO meaning and many more. 
Dive deep into SEO meaning. Learn and implement. The results will be in your favour!
Suggested Read :
What is SEO ?
SEO is the abbreviated term for Search Engine Optimization. SEO is a set of techniques to enhance a website's visibility. It affects the positioning of web pages on search engines like Google, Bing, etc. A solid SEO plan boosts the type and effectiveness of traffic to your website.
SEO focuses on organic ranking. Unlike paid advertising, SEO helps your page rank without paying for that space. The higher your pages' exposure in search results, the more likely you are to grab attention and draw fresh and existing clients to your company.
Got your answer to what is SEO? Is that enough? To get your content to rank higher and for the bulk of citizens to know about it, you must understand everything there is to know about SEO. Continue reading…
How SEO works ?
Knowing what is SEO is the first step. You must be wondering how SEO works? Let's find out.
Generating high-quality content, optimizing material for certain keywords, and developing backlinks are all various SEO chores.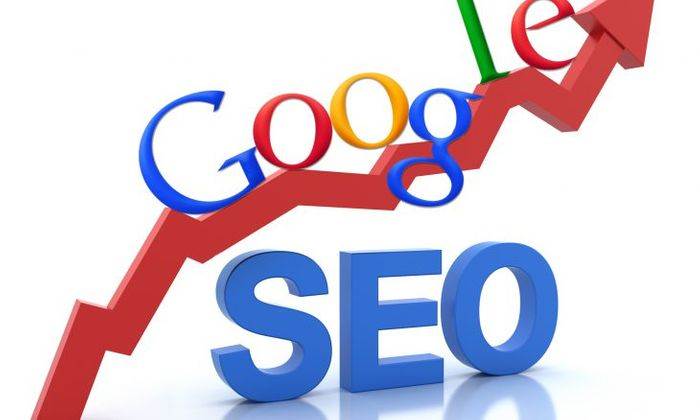 Google and Bing use crawlers, also called bots, to gather information about all the content they can find on the Internet, from site to site.
The crawler begins on a well-known online page and explores internal and external links to other sites' pages.
Thanks to the content on those pages and the background of the connections it followed. The crawler can grasp what each website is about and how it's conceptually linked to other pages in the search engine's enormous database, known as an index.
Whenever a user inputs a query into the search field, the search engine employs complicated algorithms to produce the most accurate and informative list of results for that topic. Web sites with text, news stories, photographs, videos, local company listings, and other more niche sorts of content are examples of organic results.
Read more here What Is SEO & How It Works
The following are three key metrics that search engines use to judge a site's quality and where it should be ranked:
Links
The importance of links from other websites in influencing a site's ranking in Google and other search engines cannot be overstated. The cause for this is that a link from another website might be interpreted as a referendum of quality, as website owners rarely link low-quality sites.
Content
Along with the links attached, search engines also analyze the content to decide its relevance to any given query. A big element of SEO is writing content that is tailored to the keywords that users of search engines are looking for.
Structure of the page
Webpages are written in HTML. The structure of HTML code has an impact on a search engine's capacity to assess a page. Site owners can boost their SEO by including essential keywords in the title, URL, and headers of their pages, and also ensuring that their site is crawlable.
In order to obtain a high ranking on your favorite search engine, you need to focus on these core elements of SEO.
Suggested read
Types of SEO in digital marketing
Since individuals make billions of inquiries every year, often with commercial intent to find information about products and services, SEO is a critical component of digital marketing. Brands' major source of internet traffic is frequently searched, which is supplemented by other marketing channels.
SEO is one of the most powerful digital marketing methods you can use, and there are many ways to benefit from it.
Below are a few types of SEO in digital marketing that you can begin with.
On-page SEO
Also known as on-site SEO. On-page SEO focuses on optimizing a single page on a website. This SEO type includes keyword research, content creation, and keyword optimization. SEO services offer such effective methods at affordable prices.
Some tips for on-page SEO
Make your title interesting
Page titles appear in search results and should entice users to click on them. A page's title should also give search engine bots enough information about the page's content.
Optimize your H1
H1 tag is shown as the top heading of a page. Only one H1 element appears on an optimized page, and it usually has the same attributes as the headline.
Focus on H2, H3 as well
Subheadings (H2, H3) make it easier for readers to read long-form material and for crawlers to skim it.
Pay attention to images included
Any photos used on a page should be appropriately optimized, or else search engines won't be able to figure out what they're for. Image SEO requires things like filename optimization, file size optimization, and ALT text optimization.
SEO optimized Content
The quality of the content and how to improve it are at the heart of content. However, in many cases, content recommendations may be found under on-page SEO, which is also a valid technique.
Publish content that is comprehensive and lengthy enough for visitors to acquire what they want and for search engines to grasp the relevance of your content.
Off-page SEO
Off-page SEO is all about increasing your company's visibility and credibility, which can lead to more visitors and sales. In a nutshell, it's all about promotion. The popularity of a website also affects its ranking on the search engine.
Off-page SEO work mainly focuses on link building. It is the process of getting SEO backlinks from other websites.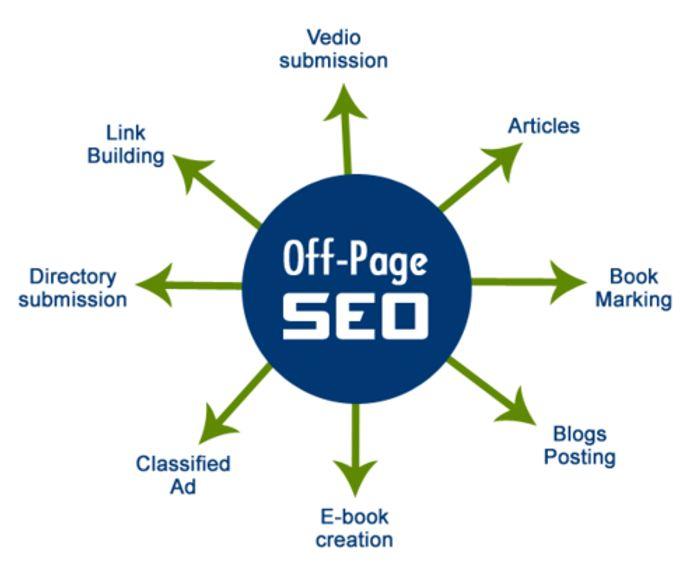 Brand promotion is also one of the important off-page SEO methods. As people trust well-known businesses, Google prefers to place them high in the search results.
You should work on promoting your brand and encouraging talks about it on various social media sites and communities.
Technical SEO
As the name suggests, this type of SEO is related to the technicalities or non-content parts of the website.
Technical SEO increases a site's accessibility and delivers a positive user experience(UX), which helps search engines recognize that the site is of high quality.
Readers value a positive user experience, which can influence total traffic and engagement rates.
Technical SEO method includes:
Site structure and speed
Mobile-friendliness
Crawlability
Safety
Local SEO
Only suitable for local businesses. This SEO focuses on a specific area. It's all about boosting your community's internet presence and promoting your products or services to local clients.
Ensure that your company name, address, and contact information are visible on all of your website's pages. Create a Google My Business Profile and include the above-mentioned details.
Some advantages include: it's free of cost, it's strictly targeted, and most important there are high chances of local businesses to rank online.
The above-mentioned are the most important types of SEO in digital marketing. Some other types are – Black hat SEO, White hat SEO, Grey hat SEO, Negative SEO, Mobile SEO, e-commerce SEO.
Benefits of SEO in digital marketing
It's difficult to believe that anyone in charge of a company's digital presence isn't aware of what is SEO. The benefits of SEO in digital marketing are nearly unlimited, and utilizing them can help your company succeed in the marketplace.
The following are some benefits of SEO in digital marketing that will make you more confident about using it.
SEO brings quality traffic to your website
The most important advantage of SEO. SEO is an inbound marketing strategy. They are customer-centric. SEO would surely help you attract higher-quality visitors. Website visitors that are actually interested in your products are far more inclined to do so.
Brings in leads for you
Inbound marketing strategies are the most effective among B2B, B2C. Search engine optimization, social media, content marketing, referrals, and others are all part of the inbound marketing strategy.
It's free of cost
Paid rankings don't give you self-satisfaction. When you are ranked because of your creativity it feels great! Organic rankings are purely determined by the algorithms of search engines. This simply implies that you must produce web pages that search engines deem worthy of being directed to by their users.
Creates brand awareness
SEO helps to increase brand recognition among your most likely buyers. If you use SEO correctly, it will assist your website rank and be promoted for any searches related to the product or service you're selling. As an outcome, if your business continues to provide high-quality content, your brand will pick up steam.
You can beat your competitors
Today, SEO is the most effective marketing strategy. Anonymous research states that 61% of marketers say that SEO improvisation and working towards their online presence is their top priority. Your competitors are already using ways to rank their pages on the first page of Google. Be creative, try something new and leave them behind.
Also read:
Conclusion – What is SEO ?
SEO is the best practice to be on top. It's your chance to increase traffic to your website. Apply SEO techniques, understand what is SEO, try out SEO services and go ahead of your competition. Knowing SEO meaning well will help you reach heights in business.