Isn't it exciting to watch insta stories? Especially, when they are interesting and well created? All the businesses today have set their presence online. If you want to grow your engagement rate, you must have a variety of Instagram story ideas in your marketing calendar. Moreover, your ideas should be originally yours and not a taken idea from other pages.
You might be already using insta stories for your business page. If not, then you should! Instagram story feature is an important and oldest one that has an amazing impact on its audience.
You know how poignant it is to boost your business online but often get stuck with what to post. Well, we have a list of creative, interactive, and good Instagram story ideas you can definitely go for!
Suggested Blogs:
Importance of Instagram story ideas
500 million is the number of Instagram Story daily users. ( Source: Hootsuite )
Images and videos in insta stories disappear after 24 hours. Take the story as a highlight if you really want to expose your material to followers who haven't seen the stories inside the time restriction. They will appear above your usual feed for your followers to see.
Although the previous Instagram formats need well-planned content and beautiful media, Instagram Story allows you to show off your brand's genuine and human side. It makes no difference if the design isn't your strong suit. Instead, creating insta stories that stand out is all about maximizing the platform's features to warm up and solidify relationships with your followers.
You just need to have good and authentic Instagram story ideas stored in. And trust me it does work!
10 curated Instagram story ideas you must try
Coming up with fresh and exciting ideas every morning is really tough. We totally understand! Here's a list of 10 insta stories you can use for your page.
Repost your posts
Once you've posted something on your feed doesn't mean you are done for the day. Repost it in your insta stories. Stories are checked on more than feeds. Make sure they visit your profile to see the entire post. You can preferably post a teaser or demo kind of a thing you've posted on your feed so that the reader is compelled to go and check it out. This increases traffic to your page You can do the same with your reels and IGTV videos.
Ask questions and answer them
Nothing in mind? Ask questions. Interact with your audience as much as you can. Who just likes viewing posts? It becomes monotonous and boring after a point of time. The Ask me a question feature of instagram story falls under the best instagram story ideas without a doubt.
Also, do not forget to answer them. It's mostly observed that brands forget to answer the questions asked Do not make that mistake. Answer them, do not make them feel that you don't care. Insta stories as viewer are numerous, and something interactive like this may receive high responses.
Go live
Live sessions are another great ways to engage with the audience. Go live with your teammates, other brands, influencers, or just alone. Talk over generic topics. All your content should not always be about your business. Inform them about your live activities beforehand through insta stories.
One can interact with your public in a real and immediate manner. Your audience's likes and comments are presented in real-time for you to react to. Additionally, any live broadcast you do will be archived as an Instagram Story for those who skipped it.
Suggested Blogs:
Polls or questionnaires
Have you just answered any random polls of a page you don't even follow? It excites you, right? Polls excite millions of users out there. Another wonderful interactive alternative is to use polls in your Instagram Stories. Get them for feedback from customers, market analysis, or simply for pleasure as part of your innovative marketing plan.
As Instagram story polls only last 24 hours, it's critical to make them interesting and measure the progress. By just swiping up on your story, you can view replies and then see who took part. Random insta stories viewer are many and you can get them on your page by being consistent with such instagram story ideas.
Use this or that template, also known as questionnaires. One could either utilize a template produced by someone else or use tools to quickly generate your personal customized surveys.
Shoutouts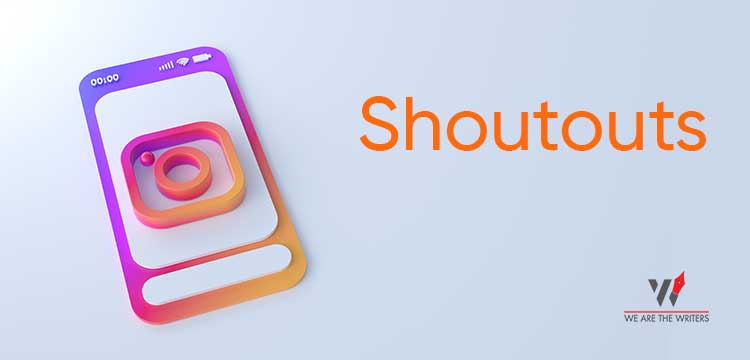 As said earlier, your page is not only about YOU! You can give shoutouts to other accounts. Praising your competition is a healthy habit. Give a shoutout to other businesses that are doing great. Show your humbleness to your audience. Moreover, when your shoutouts are reposted their audience might want to check your page as well. That gives you traffic. Amazing, isn't it? Try it out!
Promote your blogs
Post your blog, article links in your stories. Give a snake peek of what it entails. This will take your viewers to your website and ultimately increase traffic. Make the information fit within the different story frameworks. Each frame tells a unique story that holds the audience's attention. Then let them know that they can find a link to all of your content in your bio, complete with a strong call to action/text design/GIFs. 
People may easily tap to reach your account and see the URL in your bio if you tag yourself. You can also make use of the Swipe Up feature for the same.
Public reviews
Everybody works on proof today. If you buy a product or service from a brand you want to make sure that it's trusted. We always look for reviews while shopping online. Not only that, but we also take reviews from multiple people about a particular store and then decide whether to go there or not.
Be it screenshots of evaluations left by previous customers, excerpts of emails with encouraging comments, or even video testimonials… Make sure to tell your audience about them! Don't try to cheat your customers. Do not generate false reviews and publish them to gain an audience. Be original. Let your product or service speak out there!
Demonstrate how you operate
It's always a good idea to take your followers behind the scenes or give them a quick overview of the latest campaign or event. You may use this to create network-only content, generate excitement for new projects, and make your viewers feel unique.
The eyeballs of your audience are drawn to the one-of-a-kind and extra-human aspect of your social media account. This type of information is usually entertaining and amusing. People want to know what you do, how you do. Upload the BTS scenes in stories.
Release a sneak peek or product demo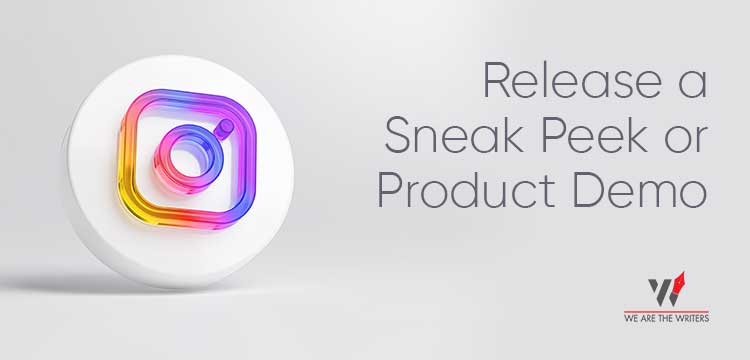 If you are about to launch a product or service, give them a sneak peek of its release. Make it appear like a countdown. It's sure to excite your audience for the launch. Create suspense so that they are live on your launch.
No better method to promote your company and show off your items than with an Instagram Story product demo. Get imaginative and show off how amazing your things are, whether you're selling conceptual or actual goods.
Put quotes
Be it inspirational, niche-centered, generic, or any kind, quotes have something that attracts people. Quotes are succinct, to-the-point, and also most importantly, easily shared.
Inspirational, intriguing, enlightening, amusing, business-related, or just about anything else. Find a quotation you like on the internet, make sure it fits your brand, and then copy and paste it into your Instagram Story.
It would be great if you could come out with a quote yourself. Originality is always attractive!
Suggested Blogs:
Conclusion – Instagram story ideas
The instagram story ideas mentioned in this guide can be brought to life at ease. You can excite insta stories viewer and compel them to visit your page. Make mistakes and learn from them Don't get disappointed if you don't get the desired results. Initially, you might not but eventually, you will!