We hear the term a lot these days— "Influencer". Who exactly is an Amazon Influencer or an Instagram Influencer? What qualifies a person as an influencer? What is the "Amazon Influencer Program?"
Our blog will answer a lot of your queries. Most importantly, you will learn all about Amazon Influencers, Instagram Influencers as well as the most hyped "Amazon Influencer Program." And, in addition, you will get to know about their digital marketing techniques involving brands and product promotion.
The only thing you have to do is read our blog on "AMAZON INFLUENCER PROGRAM: MAKE MONEY WITH FAME IN 2021" to find out more.
Suggested Blog:
---
WHO ARE INFLUENCERS?
Influencers are individuals and in some cases, organizations, who have deep knowledge or social influence in a particular "niche" in the respective markets and is considered an expert in their field.
They are supposed to publish content regularly on their favourite social media networks on their brand subject and produce great results of eager, committed people who take a closer look at their opinions.
---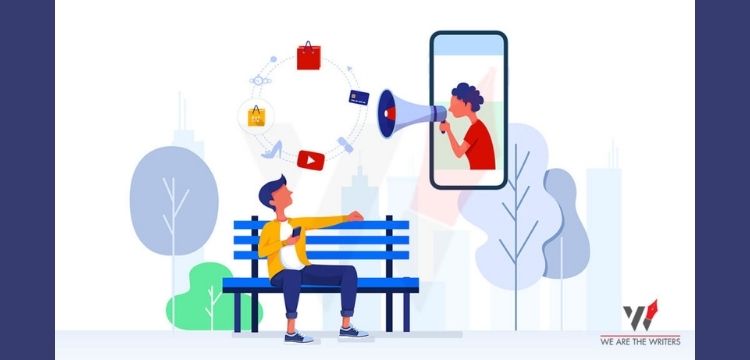 WHO IS AN AMAZON INFLUENCER?
To answer that question, we first have to get rid of the wrong idea that an Influencer is only someone who spends hours and hours on their phones all day, scrolling through various social media like Instagram, Twitter, Facebook, and Snapchat, clicking selfies and posting about every little detail about their daily lives.
To be clear, an Amazon Influencer is much bigger than that. They must have existing knowledge about Digital Marketing and know the Applied Digital Skills on how to engage about brand promotion techniques with potential customers, a.k.a. "followers."
---
SOME IMPORTANT THINGS TO KNOW ABOUT AMAZON INFLUENCERS
Amazon Influencers are Bloggers, YouTubers, and Social Media Influencers who sell "Amazon" and receive a commission as a member of Amazon's Influencer Program.
What is the ideal Influencer type in marketing initiatives? Which platform can be used to become an Amazon Influencer? The best kind of Influencers driving sales on Amazon are Bloggers, YouTubers and Twitch Streamers. These influencers are effective in converting potential leads into paying customers on Amazon.
An Influencer associated with Amazon earns income by recommending products to buy on Amazon to their audience on various platforms. The Influencer Program by Amazon includes sharing the product on several Social Media platforms like:
Blog Websites
YouTube
Facebook
Twitter
Instagram
Twitch
Snapchat
Amazon Live
Podcasts
Pinterest
---
HOW DO AMAZON INFLUENCERS ADD VALUE TO A BRAND?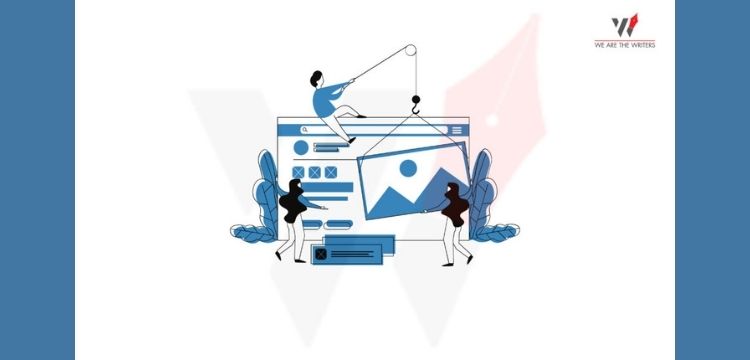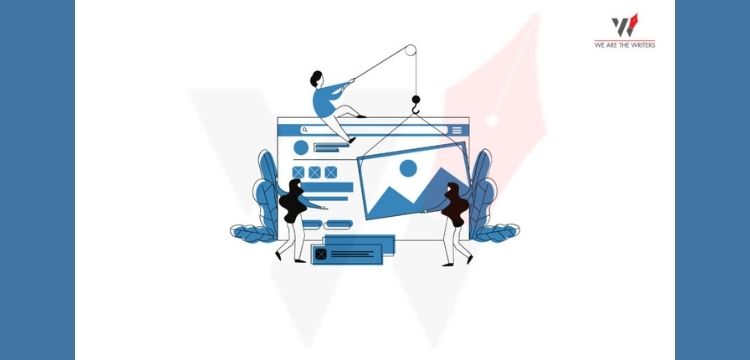 An Amazon Influencer focuses on two key strategies while trying to add more value to a particular brand by focusing on Digital Marketing and promotion. The strategies are Increasing sales and Building awareness.
So you must be thinking, what does an Amazon Influencer do for you? You may also wonder, How do they use their Applied Digital Skills for the promotional purpose of your brand? An Amazon Influencer might do the following things towards driving up sales and increasing brand popularity:
They will mention you/ your brand in the blog posts they've already authored.
An Influencer will produce YouTube product videos for your brand. You can ask them to do an unboxing video of your product and post a product review by talking about it in YouTube videos.
You can expect recommendations from an Influencer to his/her followers for subscribing to your email lists.
They will tag you/your brand on their posts/stories (Instagram Influencers most often tag brands on their Instagram stories). This will encourage their followers to follow you on social media.
Another great thing that an Amazon or Instagram Influencer will do is write about you. They will write media posts about your product, be it a product review or a problem that they solved using your product, etc.
The Influencers will mainly show, discuss, and suggest your products to the target audience via Amazon Live.
---
AMAZON INFLUENCER PROGRAM
A special influencer program called the "Amazon Influencer Program" has been developed by Amazon so that influencers with a wide social background can create their own Amazon vanity URLs and sites to display their preferred products. As a result, they help in the promotion of the brands and continue to earn commissions.
The Amazon Influencer Program is different from the Amazon Associate program. The Influencer program aims to provide affiliate links, gift guides, and social media product suggestions with established social media influencers (vanity URLs) in a simple way.
The way to identify influencer content is that they will always carry the name of the program (Amazon in this case).
---
PERKS OF BEING AN AMAZON INFLUENCER
Being an Influencer, one may inspire people to shop for Amazon's millions of products by creating your personalised Amazon page, where they can broadcast live streams, shoppable images, and videos.
A chosen member of the program may also be eligible to feature their own products across the Amazon website. These methods make engaging with Amazon customers and monetizing the content easier than ever.
Influencers associated with Amazon can earn anywhere from a few dollars to over $1,000 per month.
---
AMAZON INFLUENCER PROGRAM QUALIFICATION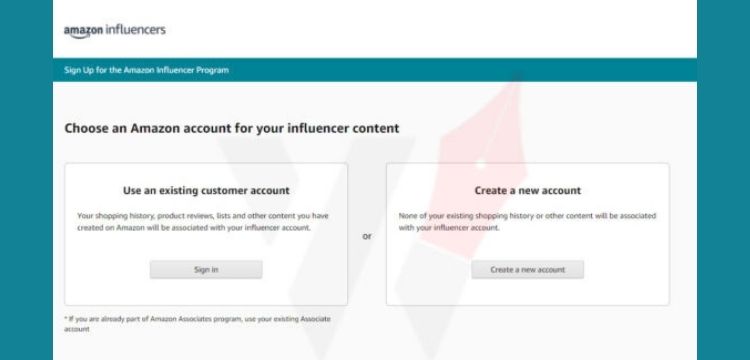 Anyone can sign up for Amazon or Amazon Prime. However, the signup process for becoming an Influencer is a bit harder. You need to fulfil certain Amazon Influencer Program qualification criteria to become a member of the influencer program. How? The Amazon Influencer Program associates will send you an invite for the same. The following are the must-haves Amazon Influencer Program qualification criteria:
You need a constantly developing Facebook, Instagram, Twitter, or YouTube account to qualify as an Influencer.
Your account should be dynamic, have lots of consistent posts, tag brands, and increase engagement through brand promotions.
After that, Amazon will carefully scrutinize the relationship that you have with your followers and how well you interact with them. The sign-up process is easy. All you need to do is register yourself and send an application via Amazon Influencers on their website.
---
WHO ARE INSTAGRAM INFLUENCERS?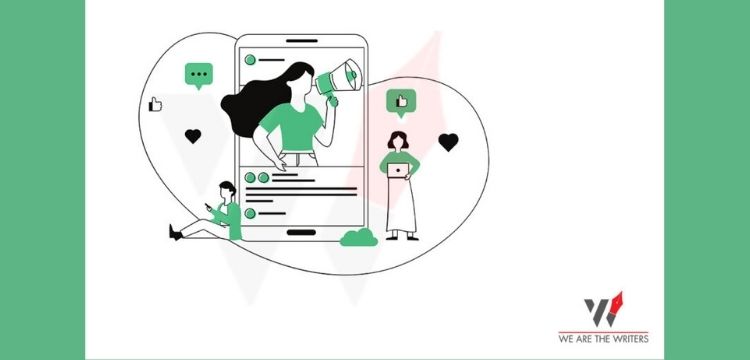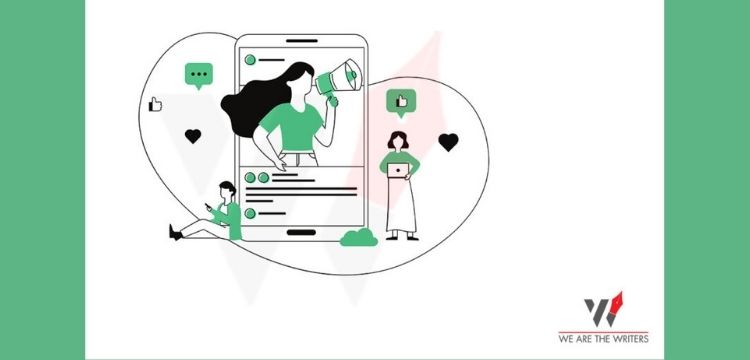 An Instagram Influencer should have the following characteristics as described below:
The ability to influence others' purchasing decisions through their authority, knowledge, position, or relationship with their audience.
A fan base in a certain niche with whom they actively interact.
A follower size determined by the speciality of the niche.
The important thing to be kept in mind is that Influencers are not just mere Digital Marketing tools or mouthpieces of different brands. Rather, they are "Relationship Specialists" who help grow a wider and deeper relationship of a certain brand with its target audience.
---
What are the Types of Instagram Influencers?
Based on their follower size and market, there are several divisions of Instagram Influencers. Some of them are highlighted below.
MEGA-INFLUENCERS
Mega-Influencers are those who have a large number of followers on social media. For instance, there are no hard and fast criteria defining the different categories of followers, but it is also assumed that Mega-Influencers have more than one million followers on at least one social media.
MACRO-INFLUENCERS
Macro-Influencers are one level below Mega-Influencers and maybe more approachable as Influencer marketers. People having 40,000 to 1 million followers on a social network are considered Macro-Influencers.
Macro-Influencers have a high profile and can be quite effective in spreading awareness. Because there are more Macro-Influencers than Mega-Influencers, a brand should have an easier time finding a Macro-Influencer ready to collaborate with them.
MICRO-INFLUENCERS
Micro-Influencers are ordinary persons who have become well-known for their expertise in a specific field. As a result, they typically have a substantial social media following among aficionados of that area.
Of course, the relationship and connection that a Micro-Influencer has with his or her followers are more important than the number of followers. Although opinions fluctuate, Micro-Influencers have between 1,000 and 40,000 followers on a single social media.
---
HOW TO BECOME AN INSTAGRAM INFLUENCER?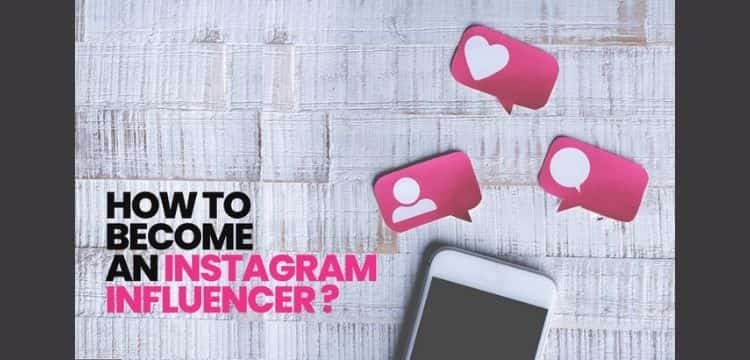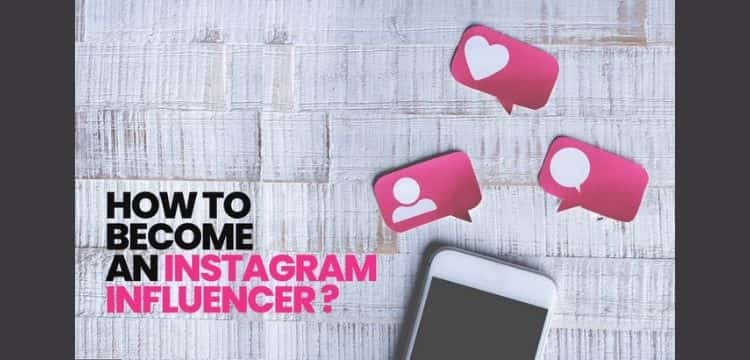 All it takes is dedication and consistency to start your career as a successful Instagram Influencer. Here are a few tips that will help you to get started on your Influencer journey.
Select a niche you're passionate about. Something that sets your soul on fire and you have a lot to talk about on that topic.
Write a unique bio. Share what makes you, "YOU." Write 2-3 small sentences about your hobbies, interests and aspirations.
Create an aesthetic Instafeed that looks appealing. Followers love to see a consistent feed with quality photographs and also follow a theme.
You must create quality Instagram content consistently. Post at the same time when your follower activity is the highest.
Select the right hashtags. 3-4 broad market niche related hashtags and 3 content-related hashtags. Don't overdo hashtags.
Opt for a business account on Instagram. It helps provide you with follower insights from which you can analyse which type of content works best for you.
Take advantage of Instagram stories. Share daily stories about your life. Tag popular brands and showcase their products. These brands will spot you amongst the crowd.
---
INSTAGRAM INFLUENCER INDIA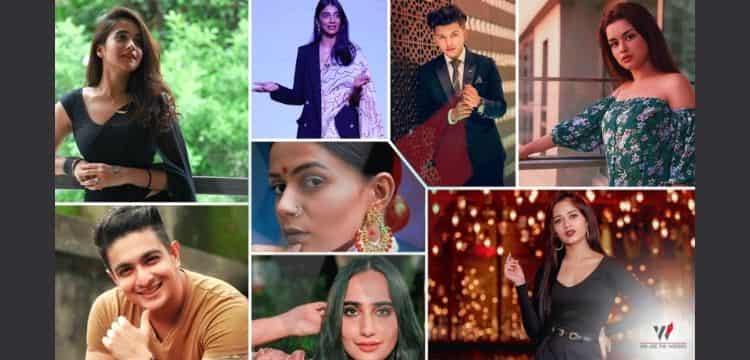 Many go by the tag of "Instagram Influencer India" which have a wide reach, and the audience just loves consuming their content. Be it short comedy reels or brand promotion, or song/dance videos, these influencers have got that "X" factor.
Some of the popular Instagram Influencers in India are Komal Pandey, Jannat Zubair Rahmani, Avneet Kaur, Awez Darbar, Sayyed Arishfa Khan, Ranveer Allahabadia, Riyaz Aly, Kusha Kapila, Dolly Singh, Deepthi Sunaina, etc.
Some celebrity influencers that Instagram India has are Priyanka Chopra (richest Instagrammer in India), Virat Kohli, Jacqueline Fernandez, Urvashi Rautela, Kapil Sharma, Kartik Aaryan, Nora Fatehi, Taapsee Pannu, Ajey Nagar, Bhuvan Bam, etc.
---
CONCLUSION
There's no denying that becoming an Amazon or an Instagram Influencer in popular sectors can be quite difficult. Marketers and influencers alike, fortunately, can learn from the great names.
Influencers, like everyone else, can improve their skills. In the Age of Influence, Instagram holds a huge base that serves as wonderful role models in the marketing sector. The Amazon Influencer Program can be a terrific method to monetize your target audience in a polite, non-pushy way.
In conclusion, if you're already a well-known influencer with a large and loyal following, then the Amazon Influencer Program can help you earn more money. This will also improve your relationship with your followers, so it's a win-win situation for everyone!