Yoga, in the present scenario, is a global phenomenon. Everyone now acknowledges the importance and benefits of Yoga and even celebrates this age-old traditional practice as International Yoga Day in June 2021. Now, Yoga is emerging as a significant professional field as there is a demand for well-versed Yoga Instructors.
In the age of effective social media, Yoga instructors/professionals can leverage the power of Instagram and become a "Yoga Influencer" for spreading awareness about the importance of Yoga. Before we begin, let's have a quick view of what is Yoga? Yoga is the way of living and creating physical and spiritual harmony.
With Yoga, one transcends the distractions of life and discovers the balance between the mind and the body. Yoga, a 5,000 years old practice, syncs your mind, body, and spirit and makes you more aware, more conscious. The one who masters the art builds a bridge for the ones looking for serenity and calm among the chaotic, busy life. Coming back to our blog, we would like you to know about the new, rising Yoga Influencer Jenna Renne.
---
YOGA INFLUENCER JENNA RENE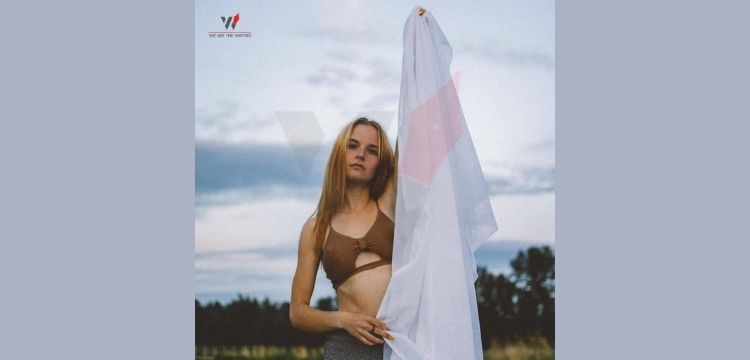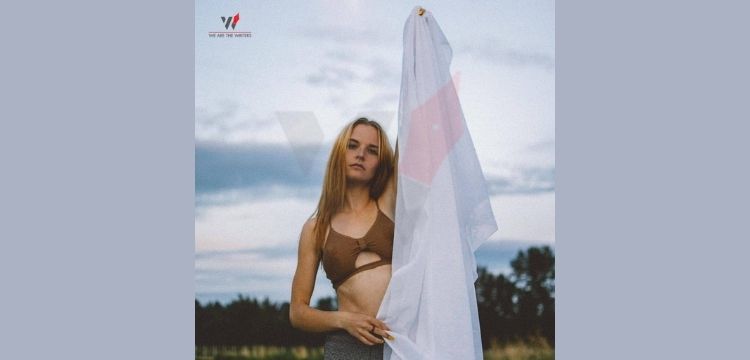 Jenna Rene is a free-spirited soul who loves to vibe with nature and life. She is a Canadian Yoga Influencer with a strong will to motivate and inspire people to live mindfully, ethically, and purposefully. Her love for Yoga strengthens more from the bond she wishes to create between nature and people. Carrying a deep passion for travelling, love for plants and people, Jenna loves to explore what the world has to offer.
JOURNEY AND VISION
Jenna's journey of discovering Yoga is quite interesting. After travelling to over 25 countries, exploring different career paths, she found her perfect match in Yoga. She envisioned herself working alongside like-minded people and planned to eventually open her own Yoga Studio. Now, the boss lady at Bendee Bee Yoga Studio, Jenna, loves spending countless hours practising Yoga on her Yoga Mat and strives to keep evolving as a person. Her philosophy of pouring love and care into every living thing connects her more deeply with Yoga.
---
YOGA THROUGH JENNA'S LENS
She believes that words fall short when defining Yoga. For Jenna, Yoga is something that a person discovers in his/her/their own way. The journey of personal discovery with Yoga takes its own pace, and people should embrace how their mind, body, and spirit become one. Jenna metaphorically describes her journey of evolving with Yoga as a curiosity, a seed that has grown into a beautiful tree. She had to strengthen the roots, create a strong foundation by tending it with care and dedication. And now, she wants to share the fruits of her successful journey of Yoga with everyone.
---
JOURNEY OF SELF-CARE AND WELLNESS
View this post on Instagram
Jenna also emphasises the importance of health and wellness, which stems from her love for yoga and the lessons learnt throughout life. She believes that a person should be playful and have a child-like zest for life, which is often forgotten when people step into adult life full of stress, anxiety, and seriousness.
"I believe that when people are intentionally caring for themselves, that they vibe on a higher level & that level allows them to be lighter, brighter & their silly selves. It breaks my heart that oftentimes, silliness & playfulness is socialized out of us as we transition into adulthood. I don't believe that this is a natural transition for our personalities & therefore should be reclaimed!"

JENNA RENNE, CANADIAN YOGA INFLUENCER
---
IMPORTANCE OF SELF-CARE AND LOVE
Jenna believes that taking time out for oneself is very important. She thinks that giving undivided, unstructured time for oneself lets you relax, channel creativity, reduces stress, and lets you think deeply about things that are beyond the materialistic perception, things that actually matter! When people love themselves, start appreciating themselves, and know themselves on a physical, emotional, mental, and spiritual level, they become capable of cultivating and receiving more love.
Similarly, practising Yoga is Jenna's personal space activity where she finds comfort and happiness. Yoga is her passion turned profession. Everything that Jenna values and cares about is reflected on her professional front. Yoga is not just a career path for her but a way of living that infuses her ideologies and way of living into one wholesome channel.
YOGA INFLUENCER JOURNEY ON INSTAGRAM
To create a wholesome space on social media, Jenna started her journey of Yoga and Self-care on Instagram. During that time, everyone was struggling with the Covid 19 pandemic. She has a strong determination to set out on a path of helping people through the ways of Yoga and spreading positivity. Through her Instagram page, Jenna creates interesting posts, stories and Yoga challenges that help people to learn more about Yoga and its benefits. Her dreams of imparting the art of healthy and balanced living turned into reality with her Yoga Studio: Bendee Bee.
---
BENDEE BEE YOGA STUDIO
Bendee Bee Yoga Studio reflects the vision of Jenna, where she wants to create a safe place for everyone. Jenna's Yoga Studio is a wholesome place of love and warmth, paired with the energy of silliness. Bendee Bee Yoga Studio is a place where everyone, regardless of a big, small, or seemingly different life, gets respected. It is a place that embraces the weird, lets you be yourself, and do good for others and the earth along the way. Jenna also wants to create a space where humans can feel safe to express themselves, to explore their body, mind and emotions on their mats.
View this post on Instagram
---
BREATH IN, BREATH OUT: INTERNATIONAL YOGA DAY EVENT BY WE ARE THE WRITERS
View this post on Instagram
On the occasion of International Yoga Day, We Are the Writers organised "Breathe In, Breathe Out," an open event for Yoga Influencers and people who practice Yoga. During the event, participants were given the opportunity to upload their photos, reels, or short videos doing a particular asana or pose. The participants also had the content writing event, where they had to submit a 300 word content piece on "The Importance of Yoga in Everyday Life."
The event witnessed an overwhelming amount of response from Yoga Influencers around the world, making Breathe In, Breath out a successful event. The winners were announced on International Yoga Day via We Are The Writers' Instagram account. We Are the Writers encourages everyone who practices or teaches Yoga to showcase their stories and inspire others to take a step towards positive change.
---
CONCLUDING NOTE
Through Bendee Bee Yoga, Jenna wishes to create a strong community that learns new ways to approach oneself and create harmony within themselves. Jenna also takes outdoor Yoga sessions to incorporate nature with Yoga and create a peaceful environment. You can check out more about Yogini Jenna on her Instagram page @jennasyogamat and her venture Bendee Bee Yoga, @bendeebeeyoga.
Moreover, people help out nature when they become a member of the Bendeebee's Yoga community. Bendeebee Yoga Studio plants Bee-friendly flowers for every student who connects with them.
People should try to cut noise, distractions and try to see the other side of life. Moreover, people should not just celebrate International Yoga Day but include it in their daily lives. People should try being in tune with nature and practise Yoga!