If you are a content creator or a digital marketer, then you must have heard about the term 'SEO'. It refers to the usage of specific keywords in order to drive traffic to your website. SEO best practices enable you to rank your website in search engine results.
A lot of content marketers use advanced SEO tools to increase visibility in search engine results. In this blog, you will get to know Beginners guide to SEO IN 2021 and about the advanced SEO techniques in 2021. These SEO tactics will take your content and your website to the next level. Let's dive in.
---
SEO DEFINITION, MEANING AND TYPES
The technique of contributing to the improvement of search engine traffic to a website or a web page is called SEO. SEO or Search Engine Optimization is a commonly used digital marketing strategy nowadays. SEO best practices are those that produce the most effective search engine optimization outcomes. It could be either through the use of specific SEO techniques or through the use of advanced SEO tools.
Marketers perform SEO because of one fundamental reason. That is, when a website ranks higher on the search engine results page, more and more people are likely to click on it. This way, the website receives more visitors from the search engine result pages (SERPs). There are mainly three types of SEO techniques. They are on-page SEO, technical SEO, and off-page SEO.
Suggested read:
---
TYPES OF SEO TECHNIQUES – Beginners guide to SEO
In order to build a comprehensive SEO strategy, you have to adopt three types of SEO to your website. They are:
On-page SEO
Technical SEO
Off-page SEO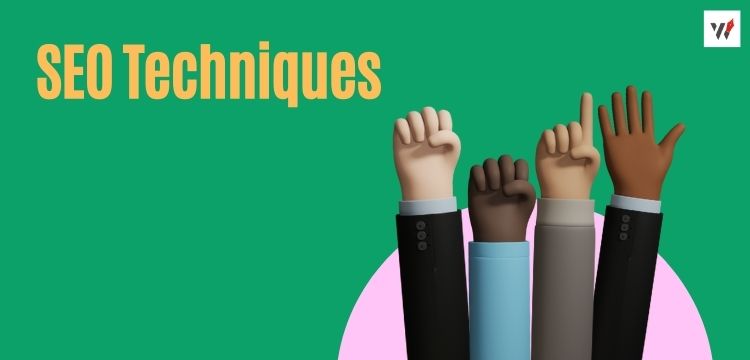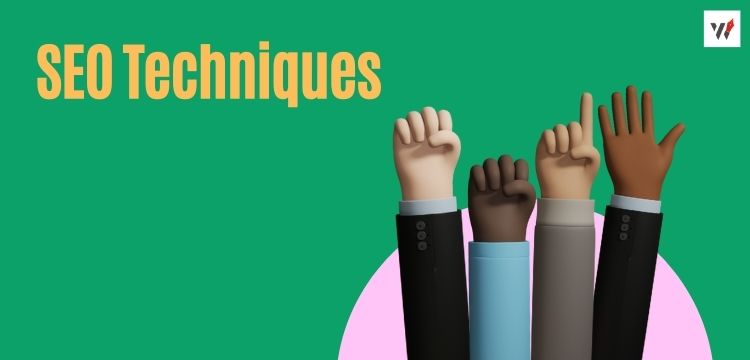 It will be much easier to organize and implement your optimization goals if you break down your strategy into these three areas. We will discuss each of the three types of SEO techniques in detail in the following paragraphs.
ON-PAGE SEO
On-page SEO techniques are the strategies to optimize a single page on a particular website. For this, you have to find relevant keywords, develop your content and distributing the keywords evenly throughout your website material. Firstly, do proper keyword research. Finding the best keywords to focus on a section of content in the webpage is called keyword research.
The next step is to create and develop the material. Creating high-quality content that provides value to the readers or prospective customers is extremely important. The content must be focused on the keywords you want to target. Keyword optimization entails putting the desired keyword in the correct positions throughout your website content and employing SEO friendly meta tags.
TECHNICAL SEO
Technical SEO increases a particular website's accessibility. When you use technical SEO, it makes it easier for search engines to crawl and understand the website in an easier way. This also delivers a positive user experience, which helps search engines recognize that the site is of high quality.
Readers and all other website viewers, in general, value a positive user experience. This can influence total traffic and engagement rates. Hence, you must use technical SEO strategies for your website. It also helps to improve the website loading speed and mobile friendliness. Indexing and the ability to crawl are two other crucial aspects included in technical SEO.
OFF-PAGE SEO
Off-page SEO techniques help to improve your website's impact and engagement with other websites. It comprises several tactics for enhancing a website's credibility and image. These elements assist search engines in recognizing that a website is an acceptable search result. This is because, the search engine sees that it is coming from a respectable, credible, and trustworthy source.
The majority of the off-page types of SEO techniques are concerned with high-quality backlinks. Imagine, a large number of links from popular and relevant websites are all leading to your webpage. For search engines, it automatically increases your website's credibility and establishes website authority. You can also achieve this through the means of guest posting.
Leran more about 4 Types of SEO: Strategies You Need to Know Before Starting Your Campaign
---
WHAT IS ADVANCED SEO
Advanced SEO refers to any combination of SEO best practices that require a high level of expertise. This high level of SEO skills often requires more advanced SEO techniques.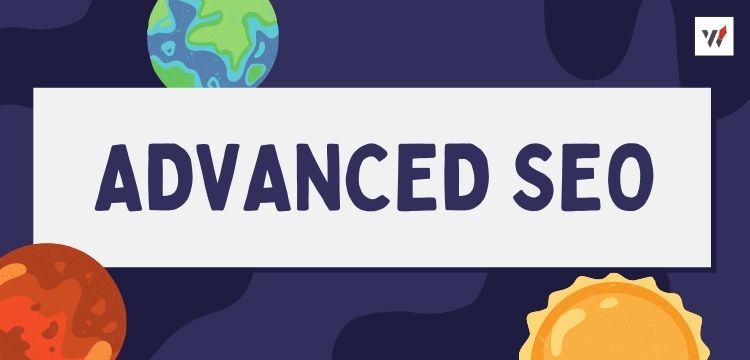 One must also have an in-depth understanding of how Google's algorithm works. Anyone can master advanced SEO, provided he or she is willing to spend time and effort behind it. SEO experts use advanced SEO tools and SEO techniques to build website traffic. Learn EVERYTHING ABOUT SEO IN 2021 from our blog.
---
ADVANCED SEO TECHNIQUES – Beginners guide to SEO
Almost everyone has heard about SEO. But advanced SEO techniques involve a lot more complexities and give far better rewards. This is the topic we will discuss in this blog. Following are some of the best SEO practices to level up your content marketing game.
Perform an SEO Audit on your website.
Build landing pages that are SEO-friendly.
Include infographics to grow traffic on your website.
Post valuable content on your business's social media handles.
Upgrade old, existing content on your website.
Practice advanced SEO deep linking.
These are proven SEO techniques that will help you to increase website traffic. SEO experts follow these SEO tips to gain visibility at the top of search engine result pages (SERPs). We will discuss them one by one.
PERFORMING AN SEO AUDIT ON YOUR WEBSITE
An SEO audit on your website looks for faults on your site. This helps you to figure out what needs to be fixed on your pages to improve your search engine rankings. An audit of a website can reveal what adjustments need to be made in order for it to gain visitors. One must do a comprehensive site crawl that looks at all of the pages on the website. After that, we need to work on improving the site's user experience and general design.
Running an SEO audit on your website comprises three sections. They are:
Technical SEO audit – This type of audit is necessary to figure out crawling errors, indexing, hosting, etc.
Content SEO audit – This is the most commonly done SEO audit. It includes keywords research, analysis of the competitors in the same niche, etc. Content SEO audit also involves building content maps or outlines, metadata, etc.
Link SEO audit – Growth strategies, internal and external linking, back profile linking etc. fall under this category of SEO audit.
Thus, we derive that auditing entails thoroughly reviewing a website and making necessary modifications based on this analysis. It is one of the various advanced SEO techniques one can use to improve their website's content marketing strategy.
BUILD LANDING PAGES THAT ARE SEO-FRIENDLY
In addition to optimizing your website for user engagement, landing pages can make it easy to track/analyze visitor behavior. Accordingly, you can make changes as and where needed. The primary goal of a landing page is to improve the user experience while visiting a website for the first time. This is a compelling reason to include landing pages in advanced SEO techniques 2021.
Good landing pages have easy navigation and a clear call-to-action at the top and bottom of the page. In order to build a well-defined landing page, publish to a unique URL. On your landing page, strategically place the relevant keywords that you had previously researched about. Leave a link to your landing page on various places on the internet where you find relevant communities or forums. Increase the loading speed of your webpage. Lastly and most importantly, make your website content easy to share.
INCLUDE VIDEOS AND INFOGRAPHICS TO GROW TRAFFIC ON YOUR WEBSITE
Next in line in the types of advanced SEO techniques come videos and infographics. Use more videos and infographics as part of your website blog content. Market research says that videos will be responsible for more than 80% of all website traffic in the coming years.
Videos always give viewers a delightful experience. When you build a proper video with animation and accurate facts, your audience is going to love it. Another plus point of videos is that they have the ability to go viral quickly, so they will reach a larger audience. Images and videos appeal to people in ways that only written content cannot.
Here are some tips to grow traffic on your website through videos and infographics:
Create brief product demos and brand videos.
Make instructional movies or live videos on how to use your products or services.
To capture the viewers' attention, start the video with a catchy sentence.
Include some behind-the-scenes clips or bloopers as well – they really work well with the audience nowadays.
The most popular videos are ranged between 31 and 60 seconds in duration, so keep your videos within the same length.
These days, most of the users prefer watching a video to reading a piece of content on the same. Hence, lengthy blogs without any infographics or videos are going to be boring for them. The more your website includes attractive infographics and videos, the more are the chances of your content getting shared on social media. This strategy falls under one of the best advanced SEO techniques 2021.
POST VALUABLE CONTENT ON YOUR BUSINESS'S SOCIAL MEDIA HANDLES
Many a time, if you have a new blog or website, you can find it difficult to rank effectively in search engine results. This may be because your Domain Authority (DA) and Page Authority (PA) are low for high volume keywords. A website can simply gain visitors with the help of social media.
Post links to your website or blogs on Facebook, LinkedIn, Twitter, etc. to attract unique visitors. Slideshare, Blogger, Quora, and other sites are examples. Within a short period of time, you may enhance your search ranks and gain a following by using these sites.
UPGRADE OLD, EXISTING CONTENT ON YOUR WEBSITE
When you are looking for SEO best practices, you must remember that your old blogs need to be updated regularly. Add new information and material to your website to rank them on search engine result pages (SERPs). Add new links, new relevant keywords, and recent data to your content.
This will help you improve those previous posts and leverage website authority. Update images, statistics, post title, meta description, tags, etc. When you upgrade old, existing content on your website, this shows that you are still active in your business. It shows that your website is still something that you are putting your efforts in. This is one of the best advanced SEO techniques you will come across.
PRACTICE ADVANCED SEO DEEP LINKING
The practice of utilising relevant keywords or anchor texts to link to other pages inside your blog is known as deep linking. This indicates to Google the full scope of your site's pages and stimulates it to crawl more.
Internal linking is one of the most overlooked SEO techniques. Most of the time we are too eager to seek out new backlinks before turning to the old ones. It may so happen that the ones we already have are doing as well as they can. This is where we can apply internal linking in our blogs. Older blog posts and landing pages with a lot of value on relevant topics can attract a large number of new viewers. You must link to these frequently to contribute to the development of your website's infrastructure.
More blogs on SEO :
---
ADVANCED SEO TOOLS
While one can SEO optimize the websites of any particular business or blog, there are certain tools to make your work easier. These advanced SEO tools will give you the best results and make your website SEO friendly.
EVERYTHING ABOUT SEO IN 2021 and for SEO, tools that may be used are listed as below:
Google PageSpeed Insights
Google PageSpeed Insights is a free SEO tool that can be used to test the performance of a website. This tool is essential for webmasters, developers, and site operators as it also gives suggestions to improve the page.
Ahrefs Webmaster Tools
Ahrefs Webmaster Tools is a free SEO tool developed by Ahrefs that provides on-page and off-page SEO statistics. AWT can assist you in determining which keywords your site presently ranks for.
Google Analytics
Google Analytics is a tool provided by Google to keep a track of what your visitors are doing on your website. The platform offers a comprehensive overview of how your website or app is doing.
Google Search Console
A free service offered by Google, this tool helps you track, manage, and fix the visibility of your website in Google Search results. Anybody who operates a site will benefit from Google Search Console.
Ahrefs Backlink Checker
Backlinks are hyperlinks from one website's page to another's page. Use a tool like Ahrefs' free backlink checker to analyze backlinks to a site you don't own.
Moz Pro
MozPro, from Seattle, Washington-based Moz, is the SEO software for thoroughly measuring the efficacy of all inbound marketing operations. Moz Pro assists you in resolving SEO complexities.
Google Ads Keyword Planner
Keyword Planner is a tool that can help you find keywords for your SEO strategies. With Google Ads Keyword Planner, you can discover new keywords, see monthly costs, and many more.
---
ENDING NOTE – Beginners guide to SEO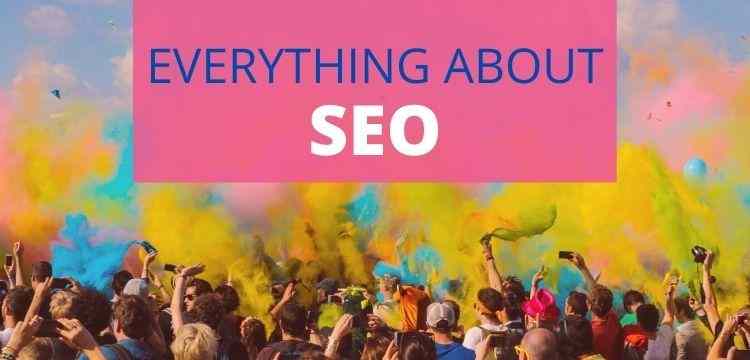 The various advanced SEO techniques that are mentioned in this blog are not easy to adopt. However, once you put in the time and effort, you will start seeing incredible results. These tactics can help you multiply your search engine traffic by an enormous number. Furthermore, the advanced SEO tools will help you obtain new user engagement and stay at the top of search engine result pages.
In competitive businesses, SEO requires more than just the basics. Integrate a solid SEO strategy to get the most out of your website. You can start applying advanced SEO techniques to set yourself apart from the rest of the competitors.
Hope you enjoyed our blog on EVERYTHING ABOUT SEO IN 2021.
Read more of our blogs: