To succeed, many companies need to target an international audience as their services are in high demand worldwide. International SEO helps to reach an audience worldwide using your content. The SEO tactics for foreign audiences are vastly different to regional audiences. International SEO is different due to languages, search engines, competitors and local audiences.
Some organizations or companies plan to create multiple websites for each location. While this can be a good idea, a few factors might go wrong. For example, you have to make sure that the website for the Indian audience does not appear in the search result for any other country. In this article, we will cover a comprehensive SEO audit procedure. And further review International SEO in detail.
How to Implement International SEO?
It is best to start by learning about the market and the audience in the target location. An analysis of all the areas helps to select the countries that have the best response. You might notice that there is great traffic from countries that you are not targeting currently. These are the countries you should focus on as they are already interested in the content you are providing.
After the complete research is performed, the languages in which the content is being consumed need to be studied. There are online SEO tools that help you discover in which language the audience reads. Every country has its language usage and style. A search query for the same thing might be different in different countries. It is the reason why you should research the search queries that are being asked in a certain country you plan to target. 
Almost 90 percent of the countries use Google as their search engine to find solutions to their problems. However, if you plan to target the 10 percent audience that lives in countries that use different search engines. Then you need to study the search engine to strategize your International SEO accordingly.
Important points to remember while Implementing International SEO
A regional website is trusted more than a foreign website. Make sure you get a separate domain for the website.
Understand the search queries people enter and research their needs.
Study cultural differences and note them to implement them in your content strategy.
Establish the KPI's specific to the country
Do not create content in other languages that are AI-generated.
Make sure you provide a normal navigational website to the audience. Any unnecessary redirect can affect your website growth permanently.
International SEO audit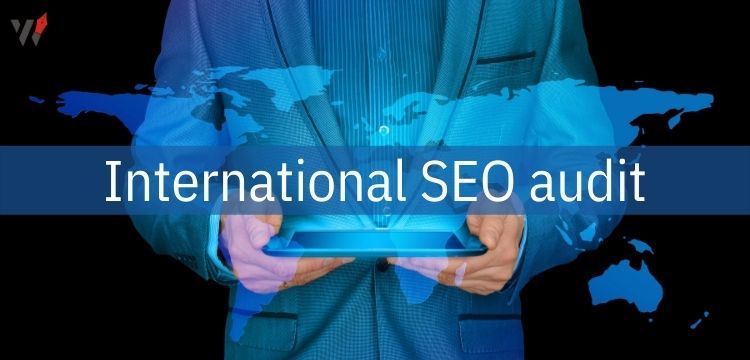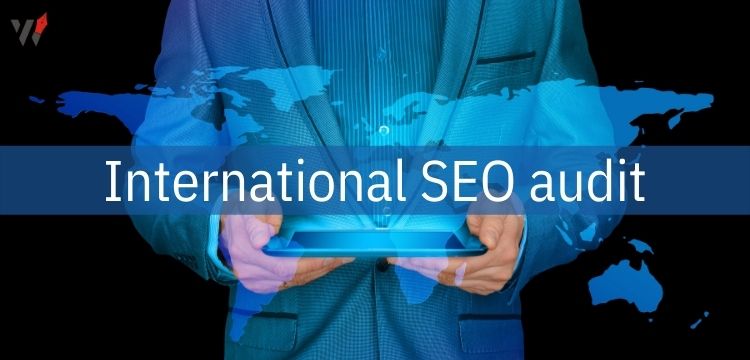 An International SEO audit should first focus on the type of optimization you want to use for your website. Whether you plan to optimize using geotargeting or language is the first step to performing a successful International audit. The next essential thing is to set up a URL structure that is SEO optimized. You can also create subdirectories to indicate different content using a tag that appears in the URL structure. For Google to understand the distinction between each country-specific content on your website, create the Hreflang tag.
Hreflang tags are tags in code that help the Google bot identify content that is specific to a country. To plan and create awareness in a region about your website, plan and create social media strategies that have regional content so that the general audience finds out about your content organically. In addition, develop a permanent office located in the country you are targeting. An office location adds to the transparency factor every user looks for in a company. This is important for e-commerce websites.
International SEO best practices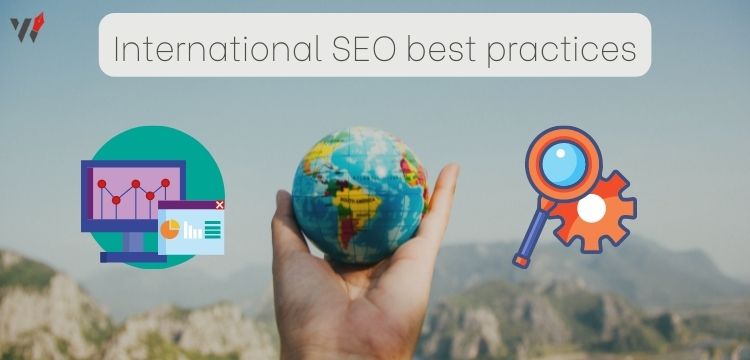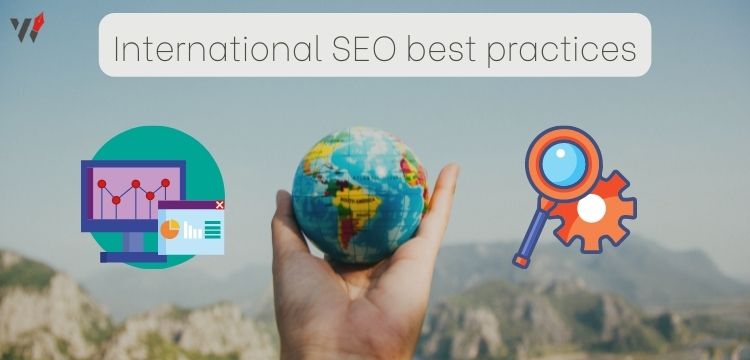 URL: Use a country code top-level domain(ccTLD), a subdirectory and a subdomain.
Host your site on a local IP.
Backlink to the regional websites and trustable content in the respective country.
Implement practices specific to the search engine used in that region.
Build links from local websites and collaborate with artists for exposure.
Check your website's visibility across the region.
Find out the search volume and target keywords that will help you increase your reach.
Search for your competitors in the region and develop plans that are similar to them but add more to the online space.
Localize every aspect of the website to give a better experience and get better results.
Check your international authority and try to benefit from popularity in a country so that you can create trust among the users faster.
Conclusion
To reach a massive audience worldwide, International SEO is the best strategy. But every region has its own needs and demands from the online content. So, before you start your International SEO plan, make sure you perform thorough research on all the traffic you are receiving currently. And plan to set up International SEO for the countries that have shown interest in your content earlier.
A well-planned International SEO strategy will help you- apply all the best practices confidently. And be consistent when it comes to establishing the website in a foreign country.
See Top Digital Marketing Agency in 2022: Top 20 Digital Marketing Agency in 2022
FAQS
Is International SEO affordable?
International SEO is an extra expense if it is not necessary for your service. It is crucial to perform proper research before selecting International SEO as a strategy to grow internationally. Certain products don't have an International demand- this can be due to several reasons. Through International SEO you must target the countries that have already shown a better response to your website. International SEO is affordable and generates exponential results if properly implemented.
What is the difference between International SEO and regular SEO?
International SEO uses strategies like region-specific domains and subdirectories for targeting the respective audience. It also creates content that is culturally specific and uses regional strategies to grow the website. Regular SEO does not strategize to target an international audience. It has only one domain specific to its location and uses general SEO practices for a single search engine.
What are some best ways to implement International SEO?
International SEO uses the Hreflang tag which is a shortcode that helps Google identify region-specific content and provides the results accordingly. A subdirectory that denotes the region is also used to establish trust among readers or visitors and in addition grow regionally. Creating content, especially for the region is vital to increase traffic in the long term. Also, use social media marketing for the respective audience.
Why should a website target an International audience?
If you are receiving traffic to your website from other countries then targeting an International audience will help you target the potential regions that find your service useful. Certain services have a wide demand all across the world. It becomes essential to develop region-specific websites in this case. Even if you plan to use a single website, International SEO is important in both cases as it helps you create optimized content according to the local search engines as per the regions and also helps you rank better on the search engine results page.
Is it better to provide translation on a website or create a different language website entirely?
Using translation to provide data works well with e-commerce websites but websites that offer blog content must make sure that they use different websites. There are many advantages of using different websites for content in different languages. Audiences need engagement to be long-term visitors to your website. A region-specific website with the proper subdirectory helps you build trust and further engage with the audience.
References
[1] Kennedy, A., & Hauksson, K. M. (2012). Global Search Engine Marketing: Fine-Tuning Your International Search Engine Results. Que Publishing.
[2] Sharma, Dushyant, Rishabh Shukla, Anil Kumar Giri, and Sumit Kumar. "A brief review on search engine optimization." In 2019 9th international conference on cloud computing, data science & engineering (confluence), pp. 687-692. IEEE, 2019.
[3] Chien, S., & Immorlica, N. (2005, May). Semantic similarity between search engine queries using temporal correlation. In Proceedings of the 14th international conference on the World Wide Web (pp. 2-11).
[4] Lei, Y., Uren, V., & Motta, E. (2006, October). Semsearch: A search engine for the semantic web. In International conference on knowledge engineering and knowledge management (pp. 238-245). Springer, Berlin, Heidelberg.
[5] Verzella, Massimo, and Laura Tommaso. "Learning to write for an international audience through cross-cultural collaboration and text-negotiation." Changing English 21, no. 4 (2014): 310-321.