Blogging is the process of writing something online, sharing your thoughts about different subjects with your readers. It is a type of online journal. If you have ever had a personal diary in which you wrote down your thoughts, stuck photographs, etc., you know it is called a 'diary entry'. Blogging or writing a blog post is about putting it on the web. It can be referred to as web blogging. This article that you are currently reading is a blog post. In this blog, we will mainly talk about:
What is blogging or blog writing?
Google blogger
WordPress blogs
Blog hosting and Blogger SEO
Some of the popular blogs are also mentioned along with Blog Writing Services and more. Read on to find out. 
---
WHAT IS BLOGGING?
Blogging is the self-publication of writing, photography, and other forms of media on the internet. The concept of blog writing originally began as a way for people to post diary-style entries. However, it soon transformed or integrated into many businesses' websites. Blog writing services are so very popular these days. Many blogs offer comments on a certain topic or subject, ranging from philosophy, religion, and the arts to science, politics, and sports.
Blogging, on other websites, serve as more personal online journals or as online brand advertising for a certain person or business. A typical blog writing consists of text, digital photographs, and links to related blogs, online pages, and other media. Readers' ability to leave publicly viewable comments and communicate with other commentators contributes significantly to the success of many blogging websites.
Bloggers and writers, however, sometimes receive hate comments. When people disagree with a certain idea, they may post offensive and hurtful comments which aren't beneficial to blog writing. Google Blogger frequently moderates and filters internet comments to remove hate speech and other harmful material.
---
GOOGLE BLOGGER
Blogger is an online content management system or a blogging website developed in the United States. It allows multiple users to create blogs with time-stamped updates. It was created by Pyra Labs before being acquired by Google in 2003 and was named 'Google Blogger'. The blog posts are hosted by Google and can be viewed via a subdomain of blogspot.com. Google Blogger is a free-of-cost blog publishing website.
Many will agree that Google Blogger is one of the first platforms for online publication and it is really easy to use. Apart from Google Blogger being absolutely free, it provides a terrific option for both beginners and experienced blog writing professionals to create blogs. Google Blogger is one of the best blog hosting sites even in today's age. It has a strong backend infrastructure because it is owned by Google. Google Blogger never takes the wrong decision with its innovations.
Another way that Google Blogger can be defined is that it is essentially a content management system (CMS) that allows users to create blogs, which are informal online discussion forums. Here you can take control of your online persona and establish trust. Google Blogger will help you gain fresh knowledge about different subjects from other popular blogs or blogging sites. Using Google Blogger, your writing skills as a blogger will increase. When you create rich, informative blog posts daily, you will be recognized as an expert in the field.
---
WHAT IS A BLOG POST?
In simple words, anything that is posted on a blogging platform is called a blog post. A blog post may be pictures, articles on various subjects, videos, reviews of movies, games, songs, books and many more. While writing a blog, you may write about art, home decor, wellness like yoga and fitness, etc. Popular blogs cover everything from tech reviews, fashion and education to real estate deals, food reviews etc. You are free to write on whatever it is that interests you.
A blog post may also be recommendations of various technical gadgets or services related to different businesses. A blog post typically consists of some features which give it a proper structure. Some of the important components of a blog post are:
Author Name
Publish Date
Category of the blog post
A headline that attracts readers
Introduction
Main content/body of the blog post
Subheadlines
Interesting media like pictures, videos, infographics, etc.
Conclusion
Social media links to share the blog post
Call to action
The comments section for reader feedback
These are some of the important points that a blog writer must keep in mind while blogging. These make the content on the blogging site enriched with both writings and media in a well-defined composition.
---
POPULAR BLOGS | EXAMPLES 
Some of the most popular blogs are those which have a high number of monthly visitors in a month. Most of these popular blogs have millions of readers. Some popular blog examples are Moz with $44.9 million earnings per year, PerezHilton, Copyblogger, etc. Mashable earns $30 million per year.
TechCrunch is another one of the popular blogs with almost $22.5 million per year. Envato Tuts+, Smashing Magazine, Gizmodo are also some of the most popular blogs in 2021. According to reports, Business Insider has estimated monthly visitors of 30.4 million.
Business Insider is one of the world's most popular financial, media, and technology blogs. Business Insider is always the first to know what's going on behind the scenes. They stay on top of the current news stories, are always on the lookout for new information, and update their articles as rapidly as possible.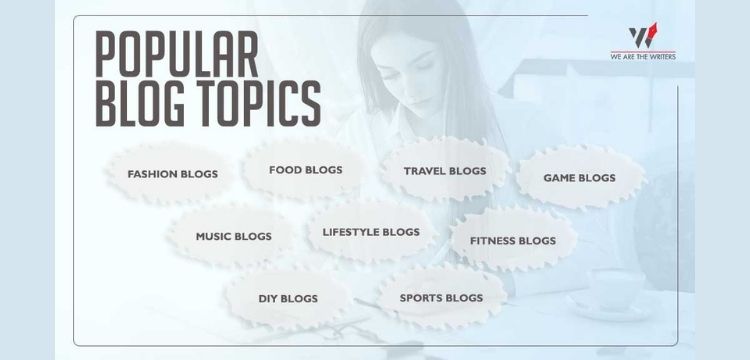 Some popular blogs that are on the internet mainly consist of the following topics:
Fashion Blogs
Food Blogs
Travel Blogs 
Game Blogs
Music Blogs 
Lifestyle Blogs 
Fitness Blogs
DIY Blogs
Sports Blogs
Refer for details on Revealed: Which are the Most Popular Types of Blogs?
---
WORDPRESS BLOG EXPLAINED | IMPORTANT FACTS
When you are thinking about starting a blog of your own, you need to make a decision. The first major step you take will be to decide on a blogging platform. Trust us when we say this, a WordPress blog writing is one of the best and efficient methods you can adopt today. It is the simplest and most popular way to create blogs.
The blog that you are currently reading is a WordPress blog. WordPress is a content management system that you can use to manage any type of content while publishing them online. WordPress CMS is one of the most comprehensive content management systems in the blogs forum.
Do you want to know a mind-blowing fact about WordPress blogs? Over 40% of the blogs on the Internet are WordPress blogs. That means, one in four blogs you are visiting or reading are WordPress blogs. WordPress used to be largely a tool for creating blogs, rather than more standard websites, many years ago. However, it has evolved through time. You can now create any form of website with WordPress thanks to updates to the core code.
The large ecosystem of plugins and themes are also effective in producing good WordPress blogs. There is a difference between WordPress.org and WordPress.com. WordPress.org, sometimes known as self-hosted WordPress, is a free, open-source WordPress software. You can install it on your own webserver to create a completely unique website. On the other hand, WordPress.com is a for-profit, subscription-based business. It is based on WordPress.org software. It's easy to use, but you give up a lot of the freedom that comes with self-hosted WordPress.
---
SOME BLOG WRITING SERVICES
With marketing and advertising changing drastically over the years, blog writing services have also evolved into a new environment. If you are searching for the best blog writing services in 2021, you will find some in this blog.
Blog Writing services offered by many companies focus on ranking on Google while creating quality content. In this way, they also get the maximum traffic from Google and through their social media channels. However, most businesses, particularly small firms, lack in-house writing resources. Blog writing services are there to cater to their needs to generate, publish, and distribute exceptional content. The greatest blog writing services in the globe create blogs that rank on Google. In terms of pricing, each of the blog writing services is a little different from the other.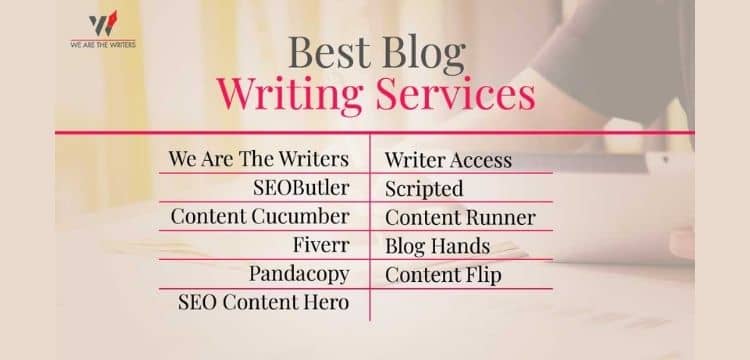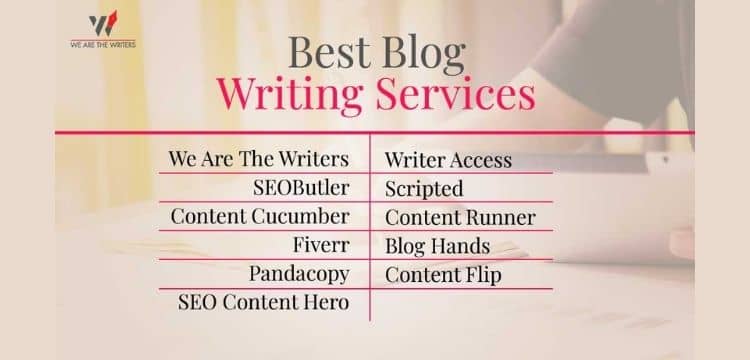 Some of the major blog writing services are:
Fiverr
SEO Content Hero
Blog Hands
These are some of the best blog writing services available in the market today. These will deliver plagiarism-free, unique content as per your needs.
---
EXPERIMENTING WITH BLOGGER SEO
Have you ever heard of SEO? It is essential for readers or anyone who searches for a topic you have written about, to find your blog. Especially for marketers, search engine optimization, or SEO, is critical. Blogger SEO is something that helps them to stay ahead of the competition. They help businesses to stand out in terms of the content of their blogs. When you optimize your web pages, including your blog entries, you make your website more apparent to visitors.
These visitors use search engines like Google to look for terms related to your product or service. There are some SEO tips that will make it easier for visitors to find your blog on search engines. Include your blog in search engine results i.e. list them. To help your site appear higher in search results, use keywords throughout it. There are keywords related to the topic that readers use in particular. When you include those strategically in your blog, chances are that they will rank. Search engines like Google and Bing are places where you can try it out. 
Although SEO is a topic fairly covered by experts in the field, Google's algorithm can be tricky. This is because Google Blogger SEO keeps on changing and developing with time. By positioning your website as a relevant answer to your customers' questions, blogging can assist improve SEO quality. Blog entries that use a range of on-page SEO methods can help you rank higher in search engines. This attracts more visitors to your website as they tend to click the search results at the top of the page.
---
WHAT IS BLOGGER OUTREACH?
You may or may not have heard the term 'Blogger Outreach' before. It is something that bloggers use to convince influencers to cross-promote your content. Some may also call it 'influencer marketing'. When businesses and bloggers collaborate to create killer promotional content, it's known as blogger outreach. They will include quality backlinks to your website so that readers can find your blogs more easily. Many times, samples of the company's products are frequently provided in exchange for a review or as prizes in a giveaway.
If you have a product or service that bloggers will enjoy, you should reach out to them and ask them to write about it with a link back to your website. A blogger outreach plan is basically comprised of this. And this might be a crucial aspect of your link-building strategy if you choose relevant blogs with a large audience. Some major names to check out while you are trying Blogger Outreach are:
In order to successfully carry out Blogger outreach, you need to have a foolproof strategy in place. You have to first understand the type of content you are creating. Define the target audience and their demography. After that, you have to understand the need for bloggers and contact them for blogger outreach. Find relevant bloggers who can promote your business well and ask for collaborations. The final and most important step is to measure your results. Analyse your content or website stats and see what is working best for you.
---
WHAT IS BLOG HOSTING?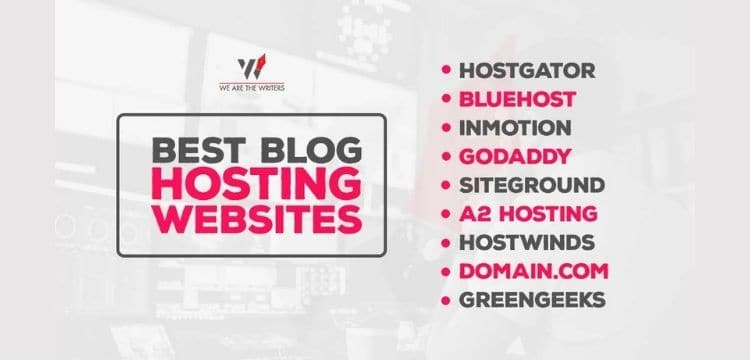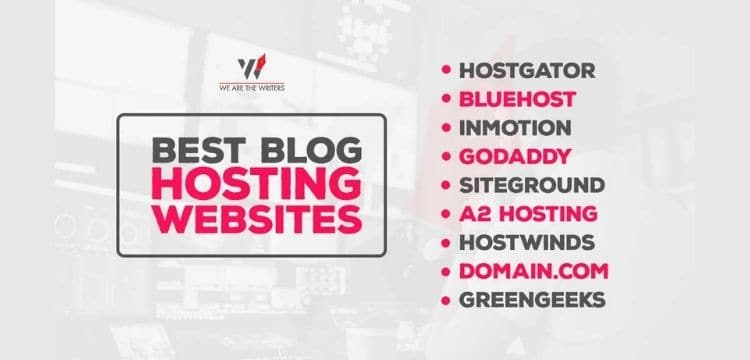 Blog hosting is an interesting topic that is relevant to any and every type of blog on the internet. What is blog hosting? A blog host is a corporation or a company that lets you keep your blog on its servers and infrastructure. As a result, anyone can read the blog on the internet. Web blogs or simply blogs are websites that offer regular updates in the form of individual entries, or posts. With so many various blog hosting options these days, getting your blog up and running can be a daunting endeavour. Some of the popular options for blog hosting are:
In order to do blog hosting, the blog host provider usually charges a fee for storing your site on its server. That is if are going for a paid blog hosting platform instead of a free one. Although there are some free blog hosting options available, they are frequently limited in terms of their quality.
---
ENDING NOTE
From what we have discussed so far, we have understood one thing. A blog is not simply something that is posted on the internet for others to read or go through. It may or may not be easily visible to the visitors typing in a search query. It has certain technicalities associated with it that makes it more engaging and draws in traffic.
SEO optimized blogs always rank higher in search engine results. We hope you have learnt a lot about writing a blog, article writing services, copywriting services, etc. Keep in mind, if you have created a blog already, it's time to manage it wisely. A blog that has the best structure in terms of content is the one that attracts most readers. Best of luck!