The theatrical releases in March 2021 revives the hope for the movie industry and local businesses alike, as cinema halls begin to tentatively open across the country and the world. We have been well fed for a whole year through the OTT releases in the comfort of our homes but let's be honest – we are all itching to experience the joy of theaters once again. Some movies need that extra oomph that only big screens can provide and watching them through the small screens of our mobiles, laptops and even TV isn't quite enough. Especially genres like action can get rather bland.
But you can now put that worry aside, as the movie fanatics in us experience a fresh breath of air with all the theatrical releases in March 2021 in store. From a Bollywood comedy horror about a bride stealing ghost in "Roohi" to an epic Hollywood franchise about the battle between two legendary monsters in "Godzilla vs Kong", we will be once again reacquainted with the familiar thrill of loud cheerings, bass boosted sounds and fresh popcorns. Just don't forget to wear your masks and bring along your sanitizers!
In this article we have compiled 10 theatrical releases in March 2021, so that you would know what to watch out for and accordingly book your tickets in advance.
Theatrical Releases in March 2021
ROOHI – Theatrical Releases in March 2021
11 MARCH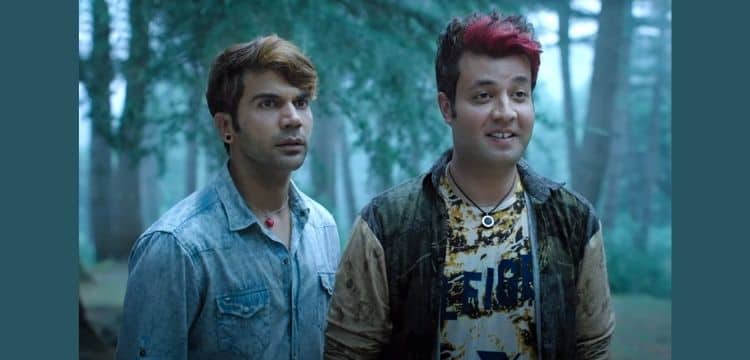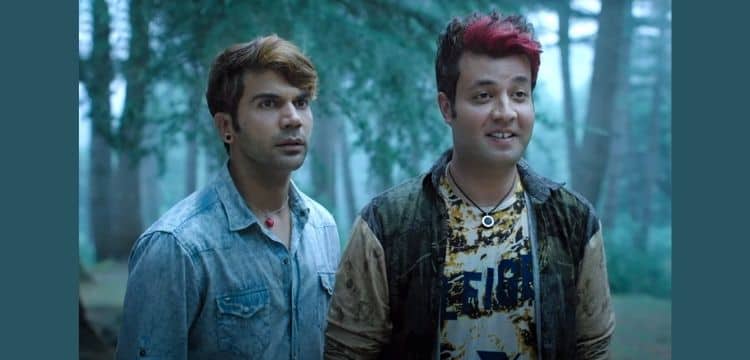 Tune in for a chilling night with this latest one among the theatrical releases in March 2021, Roohi. And if you are a comedy fan too, then this anticipated Bollywood blockbuster got that covered here as well!
Roohi is an Indian Hindi-language comedy horror film which is releasing as the second installment of the popular Stree franchise. The plot follows a singing ghost who puts grooms to sleep so it can abduct and possess their brides on their honeymoons. The trailer shows two guys dealing with a woman who has clearly been possessed with a scary ghost and who is out to create havoc. Thus ensues a series of hilarious attempts and a couple of spine chilling jump scares as they try to tackle the ghost in her. It may be a tricky thing for the two, but it's going to be a lot entertaining for us.
With Rajkummar Rao, Jahnvi Kapoor and Varun Sharma in the leads, the movie is directed by Hardik Mehta and produced by Dinesh Vijan under the banner Maddock Films, the same team behind the previous installment, Stree.
The film is one of the first Bollywood projects to arrive in theatres after the movie halls were tentatively allowed to reopen across the country after the lockdown, with adherence to Covid-19 safety protocols.
---
FAUJI CALLING – Theatrical Releases in March 2021
12 MARCH
Soldiers are celebrated for their bravery in the battlefield. However, the grim sides to these celebrations are their sacrifices. And the devastating aftermath that settles over their grieving families. Fauji is one such theatrical releases in March 2021 that seeks to bring those hard and real aspects of a soldier's life to the forefront.
Inspired by the 2019 Pulwama attack and its aftermath, this upcoming Hindi-language action drama film showcases the story of a soldier who sacrifices his life in the attack and the struggles of his family in the aftermath of his death. The daughter is hit particularly hard with the news and she begins to suffer from Post-traumatic stress disorder (PTSD) due to the loss of her beloved father. The plight of a soldier's family and the sacrifices they have to make are quite hard and this movie explores these various aspects and tries to do justice to their struggles.
Fauji Calling is written and directed by Aaryaan Saxena and produced by Vikram Singh and Ovez Shaikh under the banners of Running Horses Films and Ovez Productions. It has an ensemble cast which includes Sharman Joshi, Ranjha Vikram Singh, Bidita Bag, Mahi Soni, Mugdha Godse, Zarina Wahab, and Shishir Sharma.
The movie has also been declared tax free by Chief Minister Arvind Kejriwal in Delhi.
---
TIME TO DANCE – Theatrical Releases in March 2021
12 MARCH
Get your dancing shoes on for this, because we are going for a twirl all the way to London for an epic dance battle!
Starring Isabelle Kaif in her debut role as a ballroom dancer (yes, the same Kaif from Katrine Kaif! She's the sister of the industry's beloved sweetheart), Time to Dance is all about the passion for dance and finding love eventually. The movie continues the Indian dance film tradition of telling an engaging tale through a performing art form.
The trailer begins with an announcement about a ballroom and Latin dance championship. Isabelle's character and her partner are slated to be the winners with their skills but unfortunately she ends up getting injured on the dance floor. Since she is not in the best shape to win the competition, her partner abandons her. In comes the male lead to the rescue, who is quite smitten with our heroine and who offers to be her dance partner. And to no one's surprise, he is a street dancer, who just happens to be associated with Isabelle's character's dance academy. I mean, who would have thought right?
Along with Kaif, this theatrical releases in March 2021 will also be the debut of director Stanley D'Costa and will star Sooraj Pancholi, Waluscha De Sousa and Rajpal Yadav as other lead characters.
---
MUMBAI SAGA – Theatrical Releases in March 2021
19 MARCH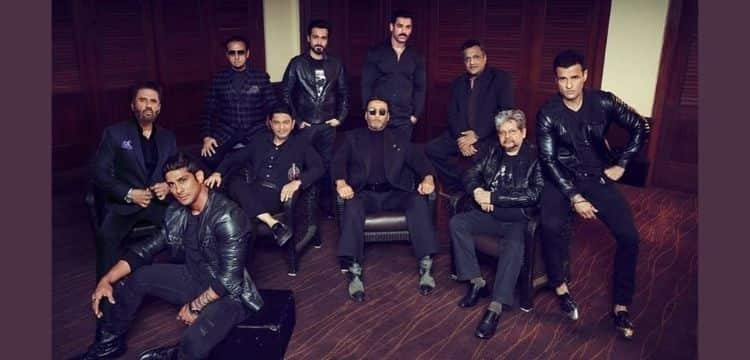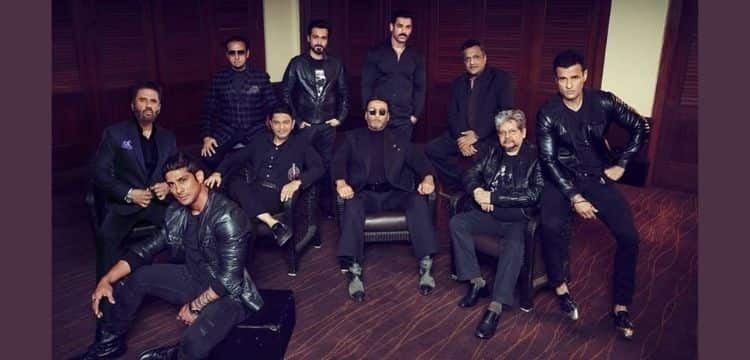 Mumbai Saga explores the dark and gritty streets of Mumbai in a thrilling setting of the underworld, so we are in for a wild ride as we follow a deadly cat and mouse game in a slowly changing city.
Set in the 1980s and 90's, this crime thriller follows a ruthless gangster, Amartya Rao, who has only one goal in life — to rule the city of Mumbai. He doesn't think twice before killing, and there's nobody who could stop him. But it is not all easy for him with a cop dogging his every step. Now, who will win between a deadly don and a determined cop, remains to be seen. Both characters rose from the ghettos of Bombay and they will now fight it to the finish for the ultimate prize: Mumbai.
Directed by Sanjay Gupta in his directorial debut, this theatrical releases in March 2021 chronicles the transformation of Bombay to Mumbai, as its people are seen closing mills to make malls and high rise buildings. It stars an ensemble cast of John Abraham, Emraan Hashmi, Jackie Shroff, Suniel Shetty, Kajal Aggarwal, Rohit Roy, Anjana Sukhani, Mahesh Manjrekar, Prateik Babbar, Samir Soni, Amole Gupte and Gulshan Grover.
---
GODZILLA VS KONG – Theatrical Releases in March 2021
31 MARCH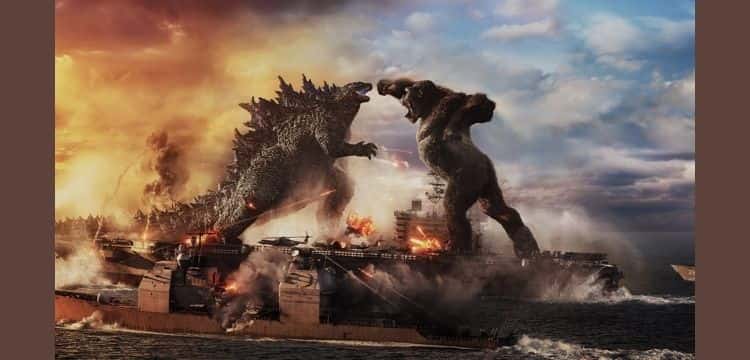 Gear up for this next movie in this list as the epic MonsterVerse franchise returns for its fourth installment, Godzilla vs Kong. And if you have been an avid follower since the beginning, this would also make it the 36th film in the Godzilla franchise and the 12th film in the King Kong franchise. Seems like the demand is quite insane for this. No wonder the hype has been off the charts since the announcement of this movie!
According to the official synopsis, "Legends collide in "Godzilla vs. Kong" as these mythic adversaries meet in a spectacular battle for the ages, with the fate of the world hanging in the balance. Kong and his protectors undertake a perilous journey to find his true home, and with them is Jia, a young orphaned girl with whom he has formed a unique and powerful bond. But they unexpectedly find themselves in the path of an enraged Godzilla, cutting a swath of destruction across the globe. The epic clash between the two titans—instigated by unseen forces—is only the beginning of the mystery that lies deep within the core of the Earth."
Directed by Adam Wingard, this theatrical releases in March 2021 stars some of the previous cast in its franchise resuming their respective roles. It includes Alexander Skarsgård, Millie Bobby Brown, Rebecca Hall, Brian Tyree Henry, Shun Oguri, Eiza González, Julian Dennison, Kyle Chandler, and Demián Bichir.
---
CHAOS WALKING – Theatrical Releases in March 2021
5 March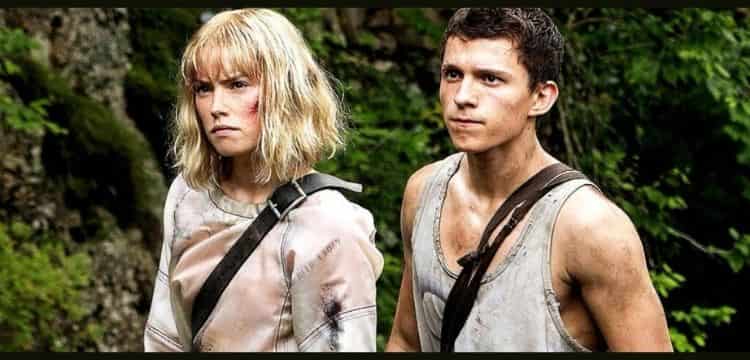 There is something about the sci-fi dystopian genre that makes it so worthwhile to watch, especially on a big screen. Among the latest theatrical releases in March 2021, Chaos Walking stands out as we follow along in a bizarre world where there are no women, except for one. A scary thought, isn't it?
This sci-fi adventure film revolves around Todd Hewitt, a young member of a society raised to think that all women have been wiped off the planet. But one day he stumbles across someone who seems to be the last woman on earth. However, Viola Eade is a mysterious woman with impressive yet unknown powers. Together they travel to find the source of "the Noise," a visible force field that verbalizes and turns men's internal thoughts into images and puts them on display. It's going to be a long journey to salvation, as they uncover other secrets and powers hidden deep in this dangerous and unforgiving world.
Based on the novel trilogy of the same name by Patrick Ness, the movie is directed by Doug Liman and boasts an impressive cast that includes Tom Holland and Daisy Ridley as the leads. Plus it has Mads Mikkelsen too, so I guess it will be worth the watch!
---
RAYA AND THE LAST DRAGON – Theatrical Releases in March 2021
5 March
Feels like it has been a long while since we got a new Disney princess. So in its latest efforts to remedy that situation, Disney Animation Studios brings us a brand new headstrong protagonist. Raya is the first Southeast Asian Disney princess, who comes all the way from a fictional place that is largely inspired by the cultures of those Southeast Asian countries.
Set in the fantasy world of Kumandra, where dragons sacrificed themselves long ago to save humanity, Raya and the Last Dragon follows the adventures of Raya (Kelly Marie Tran) who is a daughter of a ninja chieftain and is martial arts trained. Lost without her family or home, she travels through a fantasy wasteland to seek out the last surviving mythical creature. She hopes of uniting her divided people so that they could prevent humanity from making the mistakes of the past.
But little does Raya know that Sisu (Awkwafina), a chatty water dragon and the last beast of her kind, isn't as fierce or noble as her ancestors. Together they seek to save the desolated and polarized land of Kumandra.
Directed by Don Hall and Carlos López Estrada, this is the first ever animated epic produced almost exclusively from home. This theatrical releases in March 2021 also additionally features Gemma Chan, Daniel Dae Kim, Sandra Oh and Benedict Wong in the cast.
---
SANDEEP AUR PINKY FARAAR – Theatrical Releases in March 2021
19 MARCH
After many unfortunate push backs due to Covid-19 and such, Sandeep Aur Pinky Faraar is finally ready for release on the big screen. One of the most anticipated movies among the theatrical releases in March 2021, we have all been looking forward to this black comedy since last year and now it's here!
The film is about the story of a man and a woman who represent two completely different types of Indians. Pinkesh "Pinky" Dahiya is a Haryanavi Police Officer while Sandeep Kaur is someone from the Corporate world. The movie traces the relationship between them as Sandeep is accused of committing a fraud, and Pinky is tagged along in the roller coaster adventure. They are unlikely to get along except only one thing: their mutual mistrust, suspicion and hate for each other.
In this intriguing tale with a winsome leading pair of Parineeti Chopra and Arjun Kapoor, Sandeep Aur Pinky Faraar definitely deserves the hype. It is directed by Dibakar Banerjee and also stars Pankaj Tripathi, Jaideep Ahlawat, Raghubir Yadav and Neena Gupta.
---
THE COURIER – Theatrical Releases in March 2021
19 MARCH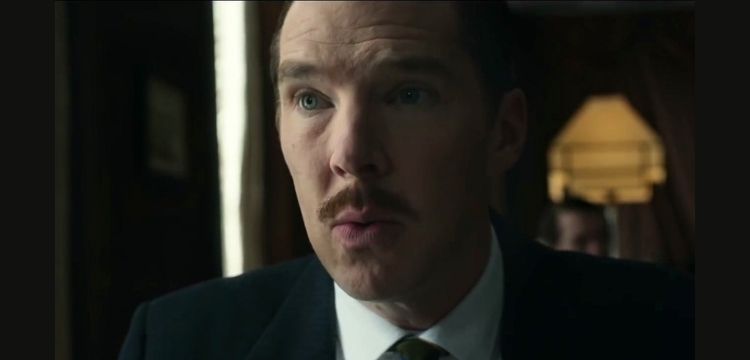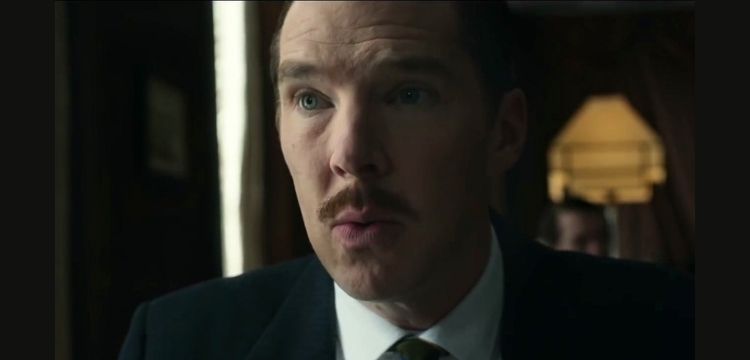 For the next movie in this list of theatrical releases in March 2021, we have a historical spy thriller centered around one of the greatest international conflicts in history.
The Courier follows the true story of an unassuming British businessman Greville Wynne who would prove to be instrumental in helping MI6 penetrate the Soviet nuclear programme during the Cold War. At the behest of the UK's MI-6 and a CIA operative, he forms a covert, dangerous partnership with Soviet officer Oleg Penkovsky (codenamed Ironbark). They try to obtain crucial intelligence needed to prevent a nuclear confrontation and consequently defuse the Cuban Missile Crisis which would help bring that chapter of the bloodless war to an end.
The film stars Benedict Cumberbatch alongside Rachel Brosnahan, Jessie Buckley, Merab Ninidze, Angus Wright, and Kirill Pirogov and is directed by Dominic Cooke. It already had its world premiere under its original title Ironbark at the Sundance Film Festival on 24 January 2020.
The Cuban Missile Crisis has been the subject of numerous movies over the years, but Dominic Cooke's historical drama takes a unique approach to one of the defining moments of the Cold War.
---
SAINA – Theatrical Releases in March 2021
26 MARCH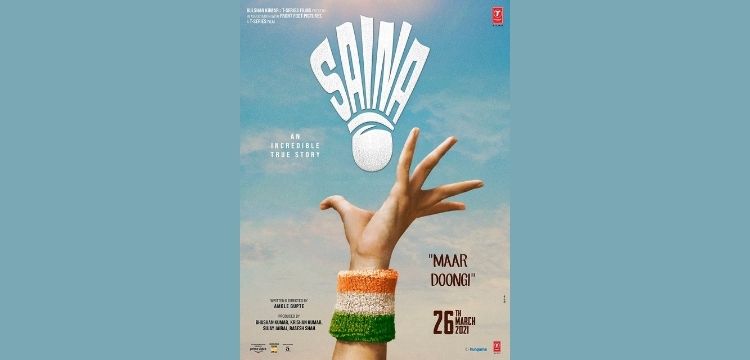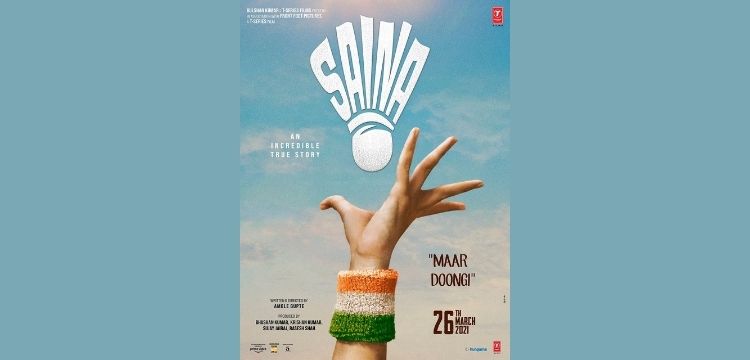 Parineeti Chopra has been pretty much booked and busy for the last couple of years and it particularly shows in her recent slew of back to back movie releases. In her array of latest theatrical releases in March 2021, one movie will see her playing the esteemed player of our nation, Saina Nehwal.
Named after its titular character, Saina is a Hindi language sports biopic based on the life of ace badminton player Saina Nehwal. The recently released teaser begins with Saina talking about how women, who constitute half of the population of the country, are married off at the age of 18, while men are encouraged to study further. However, she won't let herself fit into the norm, for the sake of her society. We see glimpses of various moments of Saina's life, including her major wins around the world.
Directed by Amole Gupte and produced under the banner of T-Series and Front Foot Pictures, the movie is slated for a theatrical release on March 26. Alongside Parineeti Chopra, it will also feature Manav Kaul, who plays her coach Pullela Gopichand.