Excited about the Holidays in 2021? The countdown has begun, and the clock is ticking for festival Holidays in October. Set aside everything since the HDFC Bank Holidays in October 2021 list is here.
This month is jam-packed with national and state-level festivities. Everyone anticipates the arrival of the holidays 2021. And, more often than not, we Indians associated October with festivals and celebrations.
From national bank holidays to multiple festival holidays, HDFC bank Holidays in October will be more due to the upcoming festival seasons. It offers joy, satisfaction, leisure, and a lot of time to spend with your near and dear ones.
Some HDFC bank holidays are observed differently depending on whether or not the state acknowledges the occasion. HDFC Banks , on the other hand, stay closed on public holidays and gazette holidays.The have a dedicated HDFC bank holiday list. So, if you're hunting for HDFC bank holidays in October 2021, go no further than this article.
Happy Holidays 2021!
HDFC Bank Holidays| HDFC Bank Holidays in October 2021| Holidays 2021
| | | |
| --- | --- | --- |
| DATE | DAY | HOLIDAY |
| 02-Oct | Saturday | GANDHI JAYANTI |
| 09-Oct | Saturday | 2nd SATURDAY |
| 12-Oct | Tuesday | MAHA SAPTAMI |
| 13-Oct | Wednesday | MAHA ASHTAMI |
| 14-Oct | Thursday | MAHA NAVAMI |
| 15-Oct | Friday | DUSSEHRA/ VIJAYA DASHMI |
| 18-Oct | Monday | EID-e-MILAD |
| 20-Oct | Wednesday | MAHARISHI VALMIKI JAYANTI |
| 23-Oct | Saturday | 4th SATURDAY |
HDFC Bank Holidays in October 2021
The above HDFC bank holidays in October 2021 list is prone to change depending on the state.
About HDFC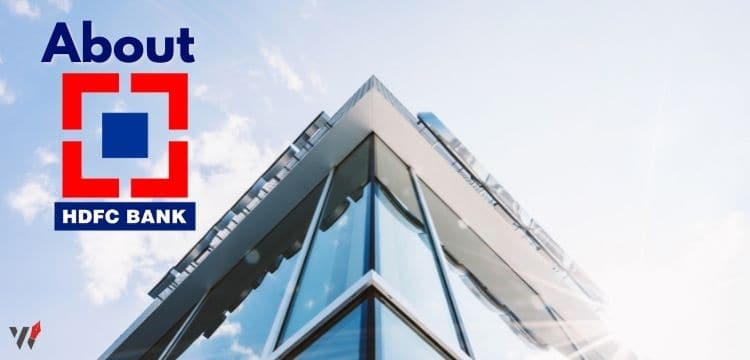 HDFC Bank Limited, located in Mumbai, Maharashtra, is an Indian finance and banking company. It was established in 1994 and is India's fifth-largest bank by capital. Moreover, HDFC Bank provides a wide range of services to its customers. It includes various things such as house loans, basic life insurance, mutual funds, stocks, and credit cards. It has offices in Kolkata, Delhi, Chennai, Hyderabad, and Bangalore, among other important cities. Besides, the bank has set several ambitions for its own.
They make an effort to form closer ties with individual households. Additionally, they think that they can evolve their ideas into something realistic and innovative solutions. Moreover, they are always mindful of their investor's interests and routinely give them huge returns. It aspires to be a top-tier Indian bank. Their goal is to develop strong client relationships across various companies to become the favored provider of banking services for target retail and wholesale customers.
HDFC Bank's strategic planning comes to terms with growing market share in India's booming banking and financial services industry by adhering to a disciplined growth strategy that prioritizes high quality and ensures outstanding customer service. They want to use their technology platform and open scalability systems to provide more services to more people while keeping running expenses in check. They also put a greater emphasis on sustaining existing high asset quality standards through systematic credit risk management.
They try to generate new goods and services that appeal to the target audience while also addressing inefficiencies in the Indian financial system. Moreover, the bank continues to develop products and services that minimize its financing costs. They also prioritize high-earning, low-volatility growth. The bank is devoted to sustaining the highest standards of ethics, professional integrity, corporate governance, and regulatory compliance imaginable.
The bank's principle business segments are wholesale banking services, retail banking services, and treasury. The Retail Banking sector includes retail banking services to consumers through a network of branches and another delivery mode. This section collects deposits from consumers, makes loans, and offers other services to these customers via the use of quality goods. The wholesale banking segment provides corporate public sector entities, government organizations, financial institutions, and moderate companies with loans, non-fund facilities, and transaction services. Finally, there's the treasury sector in the Bank. It is mainly composed of the bank's investment portfolio's net interest income.
It has joined over 50 corporate banking alliances to provide working capital loans, trade services, corporate finance, and merchant banking. In particular, the bank is a significant player in the merchant purchasing industry. Further, the bank is well-positioned in several internet-based B2C activities, including a wide range of fixed deposits, loans, bills, and payment services.
There are two subsidiaries of the bank. These are HDFC Securities Limited and HDB Financial Services Limited. Besides, the bank today includes a variety of financial goods and services. You can wave farewell to crowds and hassles with their comprehensive payment systems. Its wide range of payment choices makes paying for several utilities and services effortless. The bank provides a variety of account options. They are a saving account, current account, Demat account, and salary account.
More Facts on HDFC Bank
HDFC Bank started with a simple mission: They want to be a WORLD-CLASS Indian bank that concentrates solely on product quality and service excellence. For decades, HDFC Bank has given the highest financial and banking goods and services, claiming the respect of the country's most trusted bank. It has been able to remain ahead of the competition by creating customized items. Through a variety of digital channels, it has also made banking simple and convenient for clients.
You can manage your bank account and conduct almost every transaction from your computer or smartphone at any moment and from anywhere using their net banking and mobile banking services. People can complete these transactions on weekends, holidays, and outside of normal office hours.
HDFC has developed two programs to make the banking experience smooth for the customers. They are HDFC bank preferred program and HDFC Bank classic program. Besides, High-net-worth individuals and institutions can use HDFC Bank's private banking services. To remit and move money to India, the bank provides you with rapid, cost-effective, and convenient options.
Did you know?
HDFC Bank was one of the first few to secure an In-principle authorization from the reserve bank of India to establish a bank in the private sector from Housing Development Corporation Limited (HDFC). The bank's priority is always to make banking easy and efficient. To further this objective, you are no longer required to be present in the room at a bank branch to give documents or sign paperwork.
You need to visit the HDFC bank website and perform the process only with a few presses on your smartphone. It was the first bank in India to partner with VISA to create an international debit card, and it also issues the MasterCard Maestro debit card. HDFC Bank now has 3600 branches and 11,515 ATMs spread over 2272 Indian towns and cities.
HDFC Bank also has a branch in Bahrain, another in Hong Kong, and two representative offices in the United Arab Emirates and Kenya. HDFC Bank has also adopted Japanese strategies to make sure that its processes function efficiently. The five S part of Kaizen is a strategy employed in the bank to establish a simple and orderly workplace while also removing superfluous items. These are the key benefits of the five S. To begin with, it can get started right away. Next, it is expected of everyone to take part. Thirdly, these five S represent a complete set of people-driven endeavors. Fourth, it introduces the notion of ownership, and last, it makes all wastage visible.
Sort is the first of the five S. Its main aim is to extract unwanted elements from the workspace. Besides, it is a helpful tactic to free up some much-needed floor space. It categorizes items into necessary and preferred groups. The second S stands for systematize. It focuses on a technique of storing that is both productive and efficient. The third S stands for spic-n-span emphasizes routine cleaning and self-inspection. It gives you a sense of authority.
Next, the fourth S stands for standardize. It focuses on uniformity and simplicity. It entails following conventional procedures and policies. It sets a protocol to make the self-maintenance of the workplace more comfortable. It allocates responsibilities for specific tasks and establishes five S frequencies. Sustain is the fifth S, and it focuses on setting up a new status and standard for the regulated workplace. It entails ongoing training to maintain the standards established under S-4. It instills self-control and dedication to workplace organization.
They have a positive work structure and think that "little adjustments lead to big results." Every successful business has a plan for winning in a competitive market. For the seamless operation of their company, they employ some of these tools and approaches.
Conclusion
With the escalating stress levels in the present era, it is much more critical than ever for people to take a break from their hectic schedules to recharge themselves. A getaway with family or close friends could also be a helpful way to relax. You could reap the benefits of this festive month by planning an outing in these bank holidays. And if you have your account in HDFC bank then this HDFC bank holidays in october 2021 list will come handy for you.
With each new month comes new getaways and expectations. Having an overall picture of the holidays 2021 ahead of schedule can enable you to better plan your trip. India is a culturally varied country with a plethora of festivals and, as a result, a myriad of holidays. With Durga Puja / Dusherra and Eid falling this month, HDFC will be closed for several days. So you need to be prepared and make plans according to the HDFC bank holidays in October. Apart from the holidays we also present HDFC bank holiday satureday list. Do consult our HDFC bank holiday list before visiting banks.