Evolution is the name of the game. The one who has learnt the art of accepting and cherishing the change has learnt the knack of development. In order to grow and flourish with time, businesses must reinvent themselves. One of the most crucial fronts is that of marketing.
Marketing has now slid into the reach of digitalization to become digital marketing. One of the best practices of digital marketing is content writing. Learn Content Writing for making an impact on your marketing strategies.  
Suggested Blog
What is Content Writing | LEARN CONTENT WRITING
Content writing is the process of planning, writing and editing web content, predominantly for digital marketing objectives. It refers to professional writing especially created for an online audience to fulfill specific marketing objectives. It includes writing blog posts and articles, scripts, newsletters, white papers, web page content as well as content for platforms. It is believed that the entire base of an online business depends on content writing and marketing. The prime objective is to reach a target audience that is most receptive and responsive to your well-crafted and strategic messages.
The Realm of Content Writing
Content writing is a large arena of different types of written content. It operates over the web portals of businesses and prevails all over the internet. The different types of content writing make different types of content writers. There is technical writing, copywriting, scriptwriting, ad writing and many more. All of these types cater to different purposes but have a similar objective, marketing. All the content writing jobs operate on these categories only. if you wish to learn Content Writing, you should be well aware of its vast realm.
Blog Writing
Blogs are creative, conversational and engaging content. It is one of the best forms of writing to include fresh ideas in your website. It speaks to the intended audience with different forms of expressions and entertainment. Blog posts are highly entertaining for readers and typically serve a purpose, especially to loyal brand followers. Content writers write engaging blog content fuels the website traffic. Companies that give priority to blogs along with implementing search engine optimization (SEO) techniques typically discover about 55% increase in visitors to their site.
• Read our Blog A Definitive Guide to Writing a Blog Post
Technical Writing
Technical writing differs from other types of content writing. It has math, science, or technology-related concepts. Copywriting is about turning highly technical topics into easily understood copy. It includes information about complex processes, components, and how to perform certain functions. Technical writing is extremely detail-oriented and methodical in its approach to creating articles, guides, manuals, and FAQs. Content writers working in this category are called Technical writers
Brand Journalism
Brand journalism is a slightly different approach to storytelling. It focuses more on explaining how the faces of the brand create a strong brand perspective and culture. Brand journalists are similar to brand ambassadors. They focus on ways to enhance a brand's image. Press releases, customer testimonials, company bios, brand stories, and human interest stories are used to engage readers with the brand. They dive deep into the heart of the company to tell a brand's story. The content is mainly compelling stories and headlines that would encourage people to read and share it.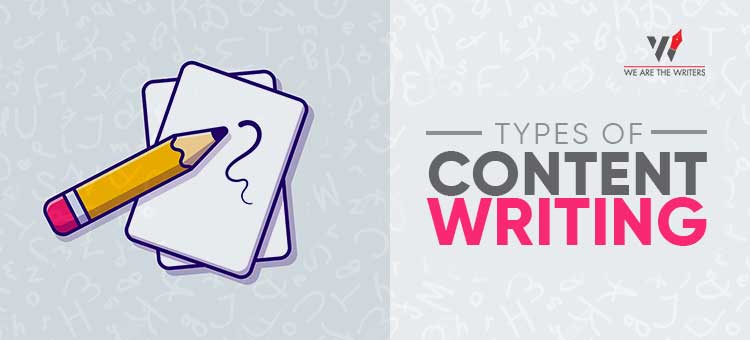 Copywriting
Copywriting means writing a cohesive website content that works seamlessly with other types of content like site articles, product descriptions, infographics, and blog posts. It is for digital and, sometimes, print marketing . 
Read our blog :
Ad and Promo Writing
Ad and promo writing is about writing content that specifically helps in promotion and sales. The main objective is to communicate messages about the brand perspective and outlook. Landing pages, sales collateral, product descriptions, promo blurbs, ad copy, and even direct mail come under ad and promo writing. The content is specifically crafted to pique a response.
Ghostwriting
Ghostwriting is writing projects that companies, business owners, and authors don't have the time to do. Online newsletters and leadership messages from CEOs are often written by ghostwriters who have studied the brand's perspective. Ghostwriting simply means filling in for someone who doesn't have the time and resources. It can also be done to eBooks, articles, white papers, and other forms of content.
Social Media Writing
Social media writing refers to creating engaging posts for a variety of social media platforms with a purpose of encouraging likes, comments, shares, and follows. It also aims to display content that produces buzz and attention, resulting in increased traffic and sales. Staying up-to-date on the latest trends and changes to social media is highly important in this type of content writing.
Email Writing
Email writing is the most professional and formal manner of communication amongst businesses. It's also a great way to communicate with the audiences. It provides the most authentic content in the most secure manner.
Email writing is also considered important because it prioritizes facts first and then comes complementary writing. There is no or very little storytelling involved and more actionable words. 
Read our blog on : How to Write Email | Easy Email Writing Format -10 mins read
Scriptwriting
Script Writing is often referred to as the precedent of storytelling. It is done to induce life into a story and how would the story be reflected on a screen via a movie or a tv program. It's about seeing the big picture of a brand's vision and writing a copy that aligns with it.
• Read our Blog Learn 8 main aspects of scriptwriting
Journalistic and Public Relations Writing
Journalists write about real events that range in a variety of topics, including business news. Businesses often work with public relations agencies to meet their communication requirements. At the time of any big news, press releases are distributed in the media, to share the news with the world. Press releases are the most used type of writings in this category.
Creative Writing
Creative writing requires talent and a deep understanding of the audience and your objective. Creative writing, when used appropriately, leaves a memorable impression. Creative writing can simply mean infusing creativity in content writing. Creative social media posts, blog posts, advertisements, and other types of online content evoke emotions in people that drive them to take action which benefits the businesses in the form of promotion, publicity, and loyalty to the brand.
Read our blog : What is creative writing? 7 vital tips for you!
Basics of Content Writing | LEARN CONTENT WRITING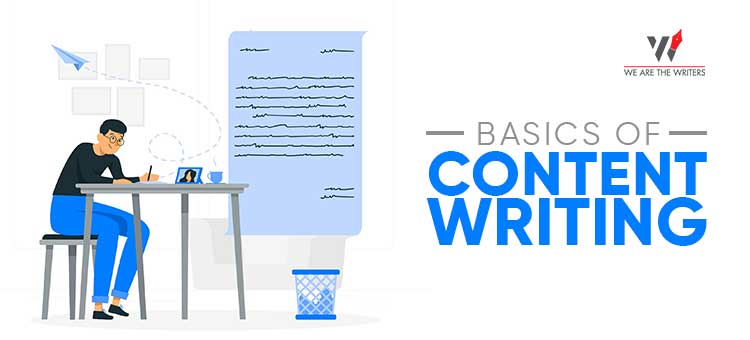 The basics of content writing should live rent-free in the mind of a content writer. The power vested in them is enough for a content writer to be the best out their if used correctly along with their own vision and perspective.
Provide something unique
There is a sea of content out there that you need to have certain features to stand out. To be honest, in today's time it's nearly impossible to find something that has not been written or recorded yet. But there can always be a different perspective to it. The human mind buys ideas and experiences.
Every writer has unique traits, experiences, and styles of writing. All of those can be amalgamated into one for producing a new and unique content. As a writer, your perspective and your experiences add a remarkable and unique touch to your content.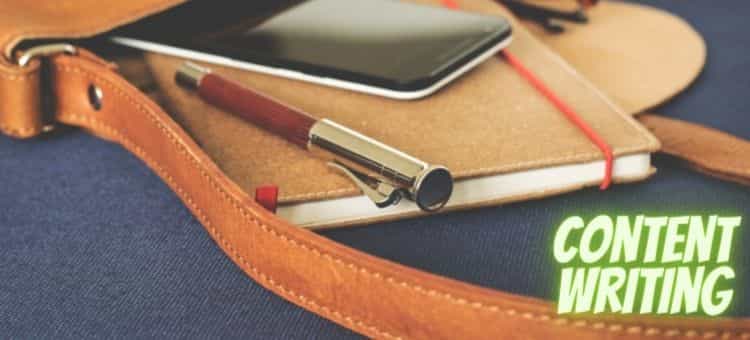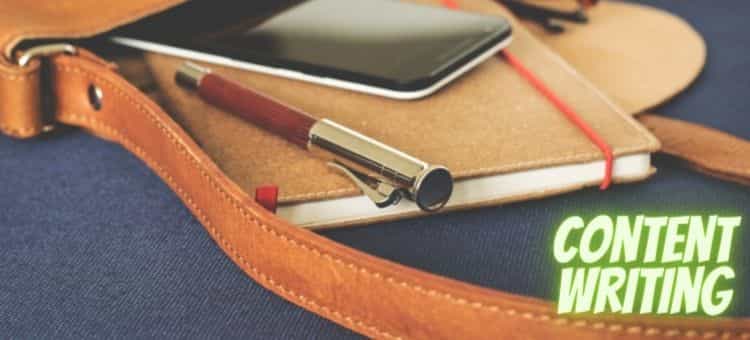 Understand the basics of keyword research.
Keyword research can easily be the most crucial element of your content writing process. The digital world runs on an online searcher's intent. All contents and digital marketing efforts work towards the same goal, providing education, data and information to the readers
Keyword research is the most powerful element that will help you to achieve your objective. Your end goal is to get leads, drive traffic, make sales, or get a spotless brand reputation.
In the process of creating content that can help achieve these goals, you have to make a list of the relevant keywords in your niche that your online readers are interested in.
Keywords provide visibility to your content. They help you in ranking your blog by syncing with the searcher's intent and providing the best matching results to them.
Keywords can be of several types:
Long-tail Keywords
Short Tail Keywords
Mid Tail Keywords
Latent Semantic Indexing Keywords
Every keyword solves two specific purposes. Reach and relevance
Consistency
Creating content should be habitual, not just an occasional activity. Consistency is the key to any successful endeavor. In the same way content writing is an activity that needs your dedication to successfully steer a business towards success.
Create a schedule and write every day without fail.
Regular practice will hone your skills as a writer. You will experience a lot more ease when you will be writing your 10th blog. It trains your mind and ideas start to flow better than before. You might not need to research intensively every single time. The structure making, summarization and wordplay will be a lot more into your mind's control.
Read our blog : BEST KEYWORD RESEARCH TOOLS
Know your Audience
The supply of your content will only be successful when you know what the demand is. There is no point selling something that no one is asking for. You need to study your audience, the consumers of your product or the service. That will give you clear data of what topic piques the interest of your readers.
Creating content becomes much easier when you know who you will be serving it to. Reason being, you specifically craft your content as per their perspective and sensibilities. Research is a crucial part of the entire content writing process. Right from ideation to the time you publish your content.

Develop link building skills
After studying the audience and crafting content especially for them, you need to strengthen your content. This is the thing that will provide credibility to your blog.
You need to corroborate your content and the best way to do that is to provide it with internal and external links.
Guest posting or creating new articles requires you to give links in order to make it more authoritative. Even the dedicated audience will be interested only if you provide credible information.
Internal links will take you to a different article on your own website that gets more traffic and proves your domain authority in the field, whereas an external link will take you to a different article on a different website which will make Google realize the utility of your content. 
Read our blog : ALL ABOUT SEO LINK BUILDING -2021
Hone your SEO skills
The SEO strategies work wonders for your content. If you want to achieve your business goals and objectives you will have to work on the SEO strategies and then they will work for you. Even if your sole aim is to provide value to your readers and not get into the number game, you have to uphold the rules of Search Engine Optimization for more visibility and reach. SEO skills are considered a plus point when applying for content writing jobs.
• Read our Blog WHAT IS SEO ARTICLE WRITING ? FEW TIPS
Google scans your website page and blog content with hundreds of parameters. Though it is not possible to check into every one of its boxes, you can still try to make it to most of them.
Magic happens in Editing
Do not hesitate in editing your write-up. this is a creative field and despite having all the eggs in your basket, creativity doesn't come knocking. it just appears magically. Be ready to include the new ideas that come to your mind while re-reading your own blog.
Do read more about it here: Content Writing
Summing Up
Just like any other profession you are bound to encounter hindrances in the process. Your consistency, USP and other decisions specific to the content writing domain will define your run. It is a very dynamic industry because it directly works on domains like consumer demands and brand identity and rests upon the ever changing world of the internet. You can make the most out of it if you own your content and give it the best treatments.