As the years pass, almost everything around us evolves. Food, clothes, technology and many industries have seen a lot of evolution in recent times. The one industry that has tremendous growth is the Software and Service Industry. Software and Service industries majorly deal with the internet and apps. The Internet service is used by people for various purposes. It is used for entertainment, shopping, education and communication. As a result, social media apps are also used by most people nowadays. Businesses took advantage of it and started promoting their brands. It yielded the best results.
Currently, almost all brands are using social media to increase their customer base. Through a strong social media presence, the ROI of the brands has increased unimaginably. Thus, social media branding has become the latest trend in the business world. In this article, we will give a clear-cut outline of social media branding in 2023.
What is a Brand?
A brand helps in distinguishing a company's product or service from the rest. The brand involves many key elements. The logo, name, color theme, claims and many more create a brand. In simple words, a brand means, how your customer will see your products by differentiating them from other products.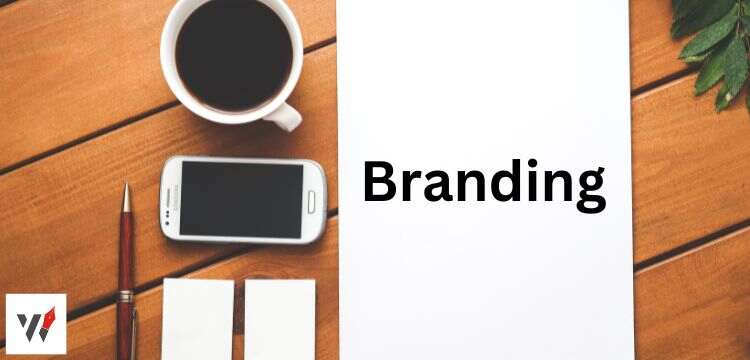 Why is Branding Important?
Branding is a crucial aspect of any business. Customers will remember your product only through the way you brand it. There are numerous brands available now in the market that will provide the products and services that you do. Customers can recognize your brands and products only by the way you brand the business. Thus, branding helps you to get a customer base. It also makes a person trust you. Poorly branded products are never trusted by customers. They are always doubted as to whether the brand is credible or not. Hence branding is the most crucial thing for a business.
Why Social Media Branding is Powerful?
There are two major reasons why brand building on social media is very powerful.
Social Media branding is powerful
Reach Huge Mass of the Population
Social media is one of the highly used services in today's time. About 60% of the total world population which is around 4.76 Billion people are using one or more social media platforms on an everyday basis. It is expected that in 2027 over 6 Billion social media users will exist. So the brand has a higher chance to reach billions of people and they can recognise your brand. If you are a new business, recognition is the first success for you.
Customer Relationship
It can also help you to establish a connection with the customers. You can directly talk with customers through messaging. You can create forms or questionnaires to know how you are perceived. Also, be a brand which hears the customers and improves your brand. This can create a good name among the customers. Thus social media branding is important.
You may also read our blogs:
Best Social Media Marketing Strategy for Startup Business
Effective Development of Social Media Strategy for Brand Awareness
Steps to Create a Strong Social Media Brand
Social media branding may seem very tough and intimidating to you. Understand! Social media branding is a process. But no worries! We have given simple steps to make a strong brand. Even if you are starting from zero, this will help you out.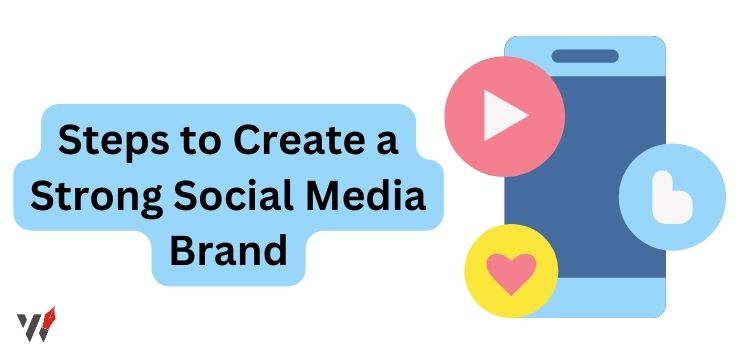 Step 1: Choose a Social Media Platform
The primary step of social media branding is to choose a suitable platform. Not all platforms are used by everyone. There is a separate user base for each and every social media. For example, professionals use LinkedIn.
If you are B to-B business or you are selling something that is very professional then, LinkedIn is your platform. In case you target young audiences or Gen Z, then Tik Tok or Instagram will be the perfect option. If you are targeting middle age, then Facebook is the best option. Hence, know your products and audiences thoroughly and choose a platform that will serve you the most. This can make or break your brand so spend some time to know about your brand and choose.
Step 2: Give Attention to Basics
Once you have chosen a Social Media platform for yourself, it is time to build the page. Basic facts about the business must be included. Add the brand logo as the profile picture. Make sure the theme of the brand is always followed. Tell everyone about the mission and vision of your brand through posts. The story behind creating the brand and what needs that the brand is fulfilling in the market has to be stated clearly.
The key here is, when a person opens social media there should be enough information. The information must be ample enough for the person to create an opinion of you. If they are interested they will follow and buy your products. So the information that you provide will make the visitors trust the business.
Step 3: Watch Your Competitors
Like market analysis is done, social media analysis also needs to be done. Your competitor may follow a certain strategy which may work really well for them. Try to get inspired by it. Brainstorm and bring some ideas that will give more or less the same result. You can also follow the same strategy that your competitor is following. But make sure to maintain the brand's tone. Include some elements that will speak to your brand.
Step 4: Let the Audience Know More
Engaging with the audience is a key factor for social media branding. You need to post about the new launches earlier. Give some hints about it. Show the audience some Behind The Scenes. You can post some snippets of how products are made or what is the quality-checking procedure that you follow. This can connect you with your audience deeply. They will know more about the business. This can create an unbreakable trust. Thus, it is one of the most important steps in social media branding.
Step 5: Valuable Feed
Content is also one of the key factors in Social Media Branding. Make sure to provide contents that are educational and valuable to the customers. If it is a food business, talk about hygiene practices to follow while manufacturing food products. And add that you are following it. This piece of content will be useful for the audience in terms of knowledge. It has also created a good image of you amongst your audience.
Add some elements like graphics and animation. Use graphics templates that are vibrant and colourful. This will make the content interesting. It will increase overall engagement. There are many social media branding templates available on graphic designing tools like Canva and Fotor. Use them and create an attractive post.
Step 6: Collaborate
Collaboration is another key to social media branding. Get on board with creators and people who share almost the same interest as you do. This can increase popularity. Make sure to tie up with creators who are right for your brand. Analyse whether they can provide your need. Then collaborate with them.
Step 7: Engage With Customers
No matter how much effort you put into social media. If you are not interacting with customers, your efforts will not count. Reply to customer's comments and messages. Take their feedback and implement them if possible. It can give a good image of the brand to the audience. Thus it is a key factor in social media branding.
Step 8: Give Back to the Customers
Customers are the backbone of any business. Once you have started seeing a welcome. It is time to give it back to the customers. Host some giveaways and gifts to the most loyal customers. Make sure to provide the audience with some special discount codes that can be claimed while ordering. You can add freebies to every order as well. If not all of the above, you can provide informational classes to customers. If you are a skincare brand, just conduct a masterclass for customers to know about basic and advanced skincare routines. Likewise, you can provide something valuable in return for the support.
You may also read our blogs:
10 Effective Social Media Strategy for Copywriting
What is Social Media Marketing? Best 6 types of SMM
Important Points to Keep in Mind
Here are some of the crucial things you need to consider. Following these will help you to create a strong social media brand.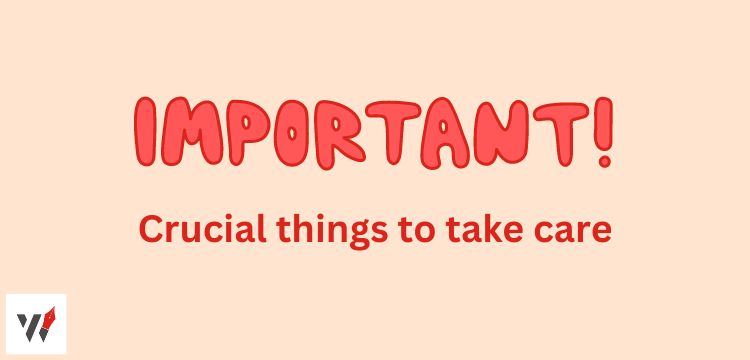 Define Brand Identity
The aim of social media branding is to create an identity for yourself. So you must be keen on creating a tone for your brand. You might have already decided on a color, theme, taglines, vision and mission. Make sure to stick to it. Post content that is related to it. For example, if the color of your brand is blue, then your social media page should have colors that come under the family of blue. If you follow this, whenever a person sees a post with blue color they may think that is your brand. This is the victory of branding on social media.
Another example considers a brand that recycles plastic. The brand should collaborate with influencers and celebrities who promote the same. If you collaborate with people who have uses a lot of plastics then the customers may feel that your brand is shady. So make sure to create a brand identity and stick to it.
Include Watermarks & Brand Identity in All Posts
It is yet another important point in social media branding. All the photos and videos must have a watermark or brand name or logo. Stick to the brand's theme and colors. This will prevent your content from being stolen. It will also make tell your consistent presence on social media to your audience
Consider Your Target Audience
It will be great if the entire world buys your product. But that is not the reality. Branding as well as the marketing approach should always be targeted. There will only be some people who will need your product. So instead of focusing on reaching many audiences. Focus on reaching people who will actually need your product. People who are in need of your product to help them out or make their life easy are your target audience.
For example, if your product is an exercise glove then you must target people who are working out. You must create content that will promote fitness. You must collaborate with fitness trainers online. Collaborating can help you to reach out to your audience. People who follow those fitness trainers will get to know about your products. Thus your brand can reach a wider audience.
Build a Community
Most of the time, brands play a boss role in their social media. If you do post something of your wish and do not take audience feedback very seriously. Then your brand will not be perceived in a good way. To avoid that treat the audience as your friends. Give and take suggestions. If anyone trolls you in a very light and funny way without hurting you. Then reply with a funny joke or make them understand that you are enjoying it. Reply to their messages. Help them, if they have any doubts. Do not promote the products at any given chance possible. When you do this you are building a community in which you exchange valuable things.
Consistency
It is the key factor in social media branding. If you want to be a strong social media brand, then you must post consistently on your page. Billions of people use social media on an everyday basis. Make sure to make your presence. You need to post consistently to be remembered by the audience. Consistency does not mean that you should post every day. If you are committed to posting once a week, post without fail. You can also get in touch with social media branding services. They will help you with content creation.
Content is the King
Posting consistently is very important. But do not post something that is not informative or entertaining. If you do that, it can also create an image, as a business that gives boring feed or is unprofessional. So make sure to put enough time to research something. Then create it in a way that people will enjoy. You can post "How to" and "what to" answering contents. Make sure to suggest your products subtly in the video. This can get create a good name for the brand among the customers. Make sure to follow social media trends. Some content is trending on social media just because it is loved by people. Following trends can entertain customers a lot.
Check Before Approving Content
Whenever you are posting on social media, always check the content and the description thoroughly. Check the pointers that you have added once or twice so that they are no mistakes. Spelling and grammar need to be checked as well. If you are collaborating with any influencer, check their content before approving. This will make the content error-proof.
Embrace Short Format Content
Short-format content has revolutionized the content world. You can see short format videos are reaching many audiences. So take advantage of it and post short format content for a better reach.
Test Various Platforms
It is good to choose a social media platform. But it is always preferred to do an experiment. Post content across different platforms for some days. Analyse which platforms work really well for you. Then continue to put more effort into those platforms. You can still be active on platforms that are under performing. But concentrate more on the well-performing platforms.
Conduct Regular Survey
Social media made it simple to connect with customers. Conduct a survey once in six months or one year. You can create a link that has a bunch of questions and send them to customers to get feedback. Make sure to keep the questions simple and MCQ type. It will be easier to answer. You can give some discounts or free samples to customers who gave their feedback. This act can encourage the customers to actively involve in the survey.
Conclusion
Internet is the most used service right at the moment. It is used for entertainment, shopping, education and communication. As a result, social media apps are also used by most people nowadays. Businesses took advantage of it and started promoting their brands. It is the best strategy ever. Social media branding is one of the key things that can make a good business succeed for sure.
There is a huge mass population that is widely using social media platforms. Hence social media branding is the best way to create an image for your brand. Many crucial points need to be considered. Those important points are explained in this article. There is a flow to social media branding, which is explained in this article. Follow social media marketing trends to get more profits.
FAQs
What is Social media branding?
Social media branding is creating an image for your business by using social media platforms.
Why social media branding is important?
Social media is one of the most used services. Branding through social media will help to reach a wide range of audience.
What are the best social media platforms to use?
It depends on the brand's target audience. Post on all the platforms at the initial stage. Analyse which platform is working well. Then, continue to put efforts into the well-performing platforms.
How often should we post on social media to create a strong brand?
Create your schedule and stick to it. If you post on Monday and Friday, make sure to post consistently on those days. Even if you plan to post once a week, make sure to post.
Is it okay to post the same content on different platforms?
It is completely fine to post the same content on different platforms.