India is a country with diversified cultures that coexist in harmony. The cultures that each community possesses are a reflection of traditions and heritage passed from generation to generation. Handloom is a cultural boon that has been in practice in our society for ages.
The Indian handloom products are acknowledged worldwide for their striking patterns and intricate detailing. The northeastern region of India is a captivating cultural mosaic of rich heritage and exceptional biodiversity. The linguistic diversity, and distinct cultures and heritage, gets reflected through Northeast products made of handloom.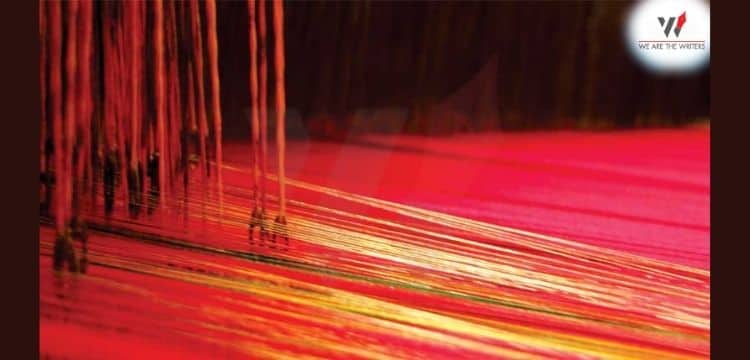 The Northeast Handloom products are the endowment of exquisite craftsmanship that varies from tribe to tribe. Assam, Arunachal Pradesh, Meghalaya, Manipur, Mizoram, Nagaland, Tripura, famously referred to as the seven sisters, form the northeastern region of India.
Each state carries a handloom tradition dating back centuries that passes skills to weave vibrant, exquisite, and intricate handloom designs. Northeast products have stunning motifs and patterns which represent the cultural identity of each state.
While the Northeast Handloom products are an essential cultural asset, they also play a vital role in economic development. The handloom sector takes pride in being the country's second-largest employment provider after the agriculture sector.
To honor the tradition that tells the tale of age-old craft and keeping the spirits of National Handloom Week alive, we bring you the unique story of Northeast products.
---
NORTHEAST HANDLOOM PRODUCTS: A BOON FROM AGE-OLD TRADITIONS
Northeast handloom products are not just a piece of clothing or handicraft; they tell you a story. Almost every person in the rural area or semi-urban area of Northeast India is proficient in crafting elegant products out of handloom.
It is an income-generating business that most people still practice. Most houses have their own handloom or use loin looms/backstrap looms to produce authentic, high-quality Northeast handloom products. The Northeast Handloom industry plays a pivotal role in encouraging industrial development in the Northeast states.
---
PROGRESSIVE CULTURE OF NORTHEAST HANDLOOM PRODUCTS
Even though the craft of creating products out of handloom is women-centric, the culture of crafting products of handloom is not limited to women or caste. Each member of the society learns how to create designs and craft handloom products. The north region of India takes pride in passing down the art to everyone that constitutes the society.
The climate factor also extends a helping hand in crafting Northeast Handloom products. The Northeast Handloom products flourish in the climate that favors the growth and development of the sericulture industry.
Northeast India is home to distinct silk varieties that include Muga, the fabric of peace: Eri/Endi, and cotton varieties like Comilla Cotton. Using vegetable/plant-based dyes also ensures that the products get made of environment-friendly material.
Each state or the Seven Sisters of Northeast India have distinct designs and specialty that highlights their cultural influence and traditions.
---
ARUNACHAL PRADESH
The Northeast Handloom products find their deep, traditional roots in the extraordinary craftsmanship of Arunachal Pradesh. The products of Arunachal Pradesh get recognized across the globe for their exceptional designs and intrinsic organic materials used for weaving various apparel. Even color and designs signify deep meaning in some tribes of Arunachal Pradesh.
The 20 tribes and 100 sub-tribes in Arunachal Pradesh reflect a strong sense of color and style through their vibrant craft tradition that includes— carpet making, masks, painted wood vessels, bamboo and cane crafts, woodcarvings, jewelry crafts. They are also proficient in making numerous articles with goat hair, ivory, boar's tusks, and brass and glass.
---
ASSAM
Assam, the home to culture-rich authentic Northeast Handloom products, excels in various arts and crafts, cane and bamboo works, sitalpith, brass and bell metal works, ivory, woodwork, shola pith, pottery, and fiber craft.
Assam is home to exclusive silks, including the most striking and prestigious— Muga. Apart from Muga, Pat, and Eri/Endi: the fabric of peace are the essential weaving materials used in producing warm clothing.
The Northeast Handloom products of Assam are world-known for their Eri, Muga, and Paat fabrics, which express the individuality of Assam and their tribal cultures.
---
MANIPUR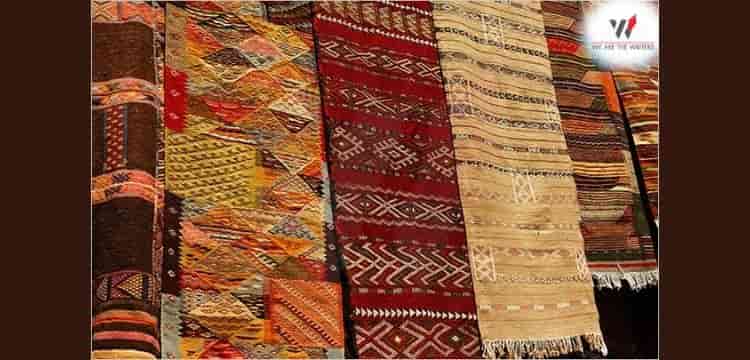 Each distinctive aspect of the Northeast Handloom products reflects the unique identity of Northeast states. Manipur is one of the active contributors to the and trade and cottage industries, making it an indispensable occupation of the state.
The artisans of Manipur craft beautiful cloth embroidery influenced by the Indian tradition and Vaishnavism. Various Kouna products, artistic weaving, and wood carving, strong bell metal bowls, cane and bamboo, mats made of spongy reeds, and Longpi pottery are some of the specialties of Manipur handicrafts.
---
MEGHALAYA
Meghalaya has a notable spot in the Northeast products as it reflects pure culture through its craft. Traditional weaving goes beyond machine-made clothing as it has more details, exclusive craftsmanship, and dedication. Sericulture and weaving are of prime importance in Meghalaya, where these products get crafted in tune with nature.
Woodcarving is a common practice in Garo hills and the most vital part of the cottage industry in Meghalaya, while carpet weaving, ornaments, musical instruments are other specialties of Meghalaya.
One of the unique crafts of Meghalaya is Pineapple/Sohmarih fiber articles an in which fiber from its leaves gets utilized for making various types of handbags, belts, purses, mats, and nets.
---
MIZORAM
Known for its lush hills and dense bamboo forests, Mizoram is rich in traditions and culture. The significant crafts of Mizoram include— bamboo and cane craft, pipes, jewelry, and musical instruments. While weaving is an integral part of the Mizo culture, bamboo and cane work, carpentry, and aluminum utensils also define the Mizo craft.
The women majorly take part in weaving exquisite "Puan" (clothes) designs that reflect the traditional culture. Puan is a regional word for cloth used by Mizo people for clothing adorned with beautiful embroidery with a stripe or arrow-like design. A Puan is traditionally worn by both men and women, which reflects the vibrant culture.

---
NAGALAND
Reflecting the rich and expressive culture of Northeast India is Nagaland, where traditional loom runs the arts and crafts industry. The arts and crafts of Nagaland include weaving, basketry, woodwork and jewelry making, etc. The Naga people prepare different products using shells and beads, bird's wings, and flowers.
Apart from preparing objects for daily use like utensils, the Northeast Handloom products of Nagaland also include woodcarvings generally associated with religious beliefs and practices. Though simple in shapes and design, the colors and motifs reflect the deep-rooted and distinct tradition of the tribes of Nagaland.
---
TRIPURA
Known for vertical and horizontal stripes with scattered embroidery in different colors, Tripura is a world-known name in the Northeast Handloom products market. Popular handicraft items of Tripura include bamboo screens, lamp stands, tablemats, Shital Pati (or sital pati and sittal pati), woodcarving, silver ornaments, and brass and bell metal.
Simplicity is the hallmark of weaves and articles produced in Tripura, reflected in Risa, one of the most demanded clothing articles in the International market. The dedicated and detailed craftsmanship of the Tripuri indigenous tribes gives them a unique identity and global recognition.
---
AMPLIFYING NORTHEAST HANDLOOM PRODUCTS: NATIONAL HANDLOOM WEEK
While National Handloom Day is observed on 7th August every year to celebrate the Swadeshi Movement launched in 1905, the National Handloom week encourages and uplifts the handloom sector of the country. While the authentic craftsmanship of Northeast India made its presence felt on the global platforms, there still exists the need to make people aware of the uniqueness of the Northeastern craft.
National Handloom Week is a platform where artisans and craftsmen of the handloom sector get acknowledged for the value they bring to the Indian heritage and society.
Their dedication and determination to preserve indigenous crafts deserve proper attention from the authorities as the handloom sector is the second-largest employment generator in India. Also, the handloom industry is environmentally conscious as each article gets crafted in an environment-friendly way.
We need National Handloom Week to bridge the gap between the artisans and the global and domestic market. National Handloom week gets observed from 7th-14th of April to amplify the need for authentic handloom products and promote "Self-made India."
---
THREADS FROM THE NORTH-EAST: A NATIONAL HANDLOOM WEEK INITIATIVE
WE ARE THE WRITERS noted that our domestic audience needs awareness about home-grown brands, and what's better than speaking out about the issue with sincere words?
We took the first step towards making the voices heard of Indian artists in a first-of-a-kind initiative— "Threads From the Northeast." On the occasion of National Handloom Week, WATW organized various events to promote the handloom industry of the North-East, which drew over 100 participants.
WATW conducted 3 events to commemorate National Handloom Week. The first event included sharing images of the products with a short description. The second event required creating a Reel/Short where the participants shared an Instagram reel about their products. And the third event was on content writing, where the participants had to describe their products in 300 words.
The overwhelming responses reflected the lively and energetic mood of participants during the National Handloom Week. ILIKA emerged as the winner of the event, while THE SILK CHAMBER ended up as a runner-up. And the third place was bagged by HANDLOOM HUES.
---
CELEBRATING THE NATIONAL HANDLOOM WEEK: ILIKA
ILIKA is a home-grown Handloom brand by Pallavita that reflects her love for Northeast Handloom. Keeping herself to the roots as reflected in the brand name, Pallavita aims to provide authentic Northeastern handloom with utmost transparency and dedication. ILIKA specializes in beautiful and unique Northeast Handloom products like bamboo, cane products, wood carvings, masks, textile, and earthenware.
ILIKA brings unique patterns and designs exclusive to each state as they symbolize deep-rooted culture and traditions. The design patterns include Rabha pattern, Gero Mishing, traditional Assamese Jaapi print, Gamucha pattern, Puan, Paat silk saree, and so much more.
---
CONCLUDING NOTE
The diverse culture of the Northeast Handloom industry is fascinating. We should never limit our support only to National Handloom Week, as home-grown products should always get celebrated and purchased.
Weavers and organic brands try their best to bring eco-friendly and refined fashion choices that are way better than fast fashion. We should believe in the roots of our culture and give home-grown craft the platform they rightly deserve so that they can flourish and keep on achieving greater heights.