Hey! Game Geeks! We have a treat for you. So, buckle up! We will take you through the list of top android games and best games in 2020 of all time. We know, games are like go-to-stress-buster-pills. They entertain you, fills you up with energy and soothes your mind. Yeah! We know. And that's why we want to treat you with the top android games & best games. So, if you haven't tried any of these games, you can go check it now and cheer up! And the best thing? We have made a list for you with the android games & best games. So that, you can download them in your phones and take it anywhere and everywhere with you. Having a bad day? Tadaa! You have amazing games just in your pocket.
So, without any further ado, let's get started! And so, here are the Top 15 Android Games & Best Games in 2020!
Genshin Impact
A game developed and published by miHoYo. It is a free-to-play action game. This game has a limited multiplayer feature. Up To four players can play at the same time. September, 2020 saw the release of this one. You can get it on the Google Play Store. Apart from that, this game is also available for PlayStation 4, iOS and Microsoft Windows. Genshin Impact got 4.5 stars out of 5 on the Google Play Store with over 10 million downloads. And also, it crossed over $250 million grossing within a month. This broke all the records and its launch was one of the largest in the mobile game history.
Minecraft Earth
Mojang Studio developed this augmented reality game. It is part of the Minecraft series and therefore a spin-off. A free-to-play game available on Android along with iOS, and iPadOS. It was initially announced in May 2019 and was released in October 2019. Xbox Game Studios has produced Minecraft Earth. The game is available in both single-player and multi-player modes. Over 5 million players downloaded Minecraft Earth on Google Play Store.
Grid Autosport | Android Games and Best Games
Grid Autosport is the 9th game in the TACO Series and Codemasters has developed this amazing game. The racing-game got released on different dates in different regions and different platforms. Grid Autosport also offers both the modes; single-player and multi-player. Apart from the android store, it is also available for iOS, macOS, Microsoft Windows, PlayStation 3, Xbox 360, Linux, and Nintendo Switch. With 4.3 stars, it has over 50 thousand downloads. So, if racing ring the bell of thrill in you, you definitely want to indulge in this one.
AnimA ARPG (2020)
We think you must have guessed it by the name already, that this game is a role-playing game. This power pack of action was initially released in November 2019, and recently got updated in October 2020. And the amazing part is that the game offers you the feature of complete customization of characters. You get to customize your character. It's a complete Hack 'N' Slash game; all you have to do is explore, slash down enemies, loot the items and level up. Sounds easy? However, it's not… Therefore, explore it yourself. It is a free-to-play game with 4.4 stars on the play store. AnimA has got over 1 million downloads.
Death Road to Canada
An action role-playing game based on a random road trip. On the road, you will face different challenges to overcome. And also, you will bump into a pack of zombies, meet random weird people and explore your trip from Florida to Canada. The game has over 50 thousand downloads with 4.5 star ranking. The initial release was made in October 2017.
Clash of Clans | Android Games and Best Games
Well, this game really needs no certain introduction. A classic of all time with high popularity. The downloads which counts for 500 million, certainly speaks for itself. Clash of Clans was released in 2012 for iOS users but later made available for android users in 2013. The game is all about "Clans"; all you do is build a clan in your self-built village and then "Clash of Clans"; the war. It is available for both single-player as well as multi-player modes. Clash of Clans has been a popular and one of the most loved games of all time, all these years. Updated last month and has received 4.5 stars.
8 Ball Pool
Do you have a thing for pools? Then, this game is just for you. 8 Ball Pool initially released in October 2010 is one famous classic game, all these years. This game is developed by Miniclip game. The game offers you customization features for your table and cue. The game also offers one-on-one competitions or a whole eight player tournament. 8 Ball Pool has got 4.4 star rating with over 500 million downloads. And to be mentioned, 8 Ball Pool is known to be world's #1 pool game.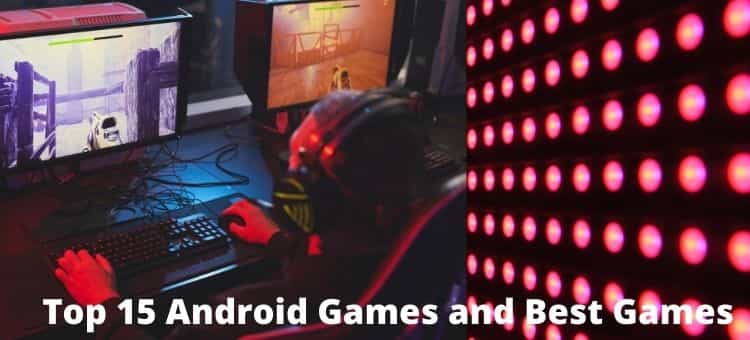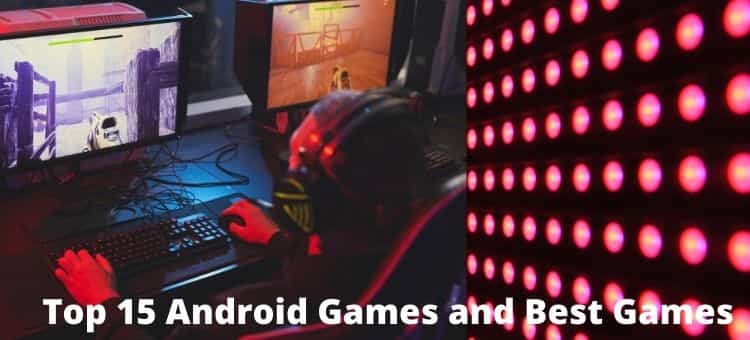 Asphalt 9: Legends
An exciting racing game developed by Gameloft Barcelona. And was initially released in 2018 by Gameloft. Well, the game offers you stunning cars from some of the renowned brands like Ferrari, Porsche, Lamborghini, W Motors and so on. This 9th game in the Asphalt series is available on google play store along with iOS, Windows 10, Nintendo Switch and macOS. You can freely customize your car according to your mood. Also, with detailed graphics, you race in the most exotic locations. The game has got over 500 million installs along with 4.4 as its star rating.
Coin Master | Android Games and Best Games
As the name tells, all you have to do in this game is to collect coins, build your village, attack friends, loot items and build some more. A spin of a wheel is all it takes and your village grows. A single-player interesting game which has the record of top-grossing mobile game in the UK (February 2019) and in Germany (June 2019). Coin master has over 100 million downloads and also a 4.4 star rating on Google Play Store. An Israeli-studio; Moon Active created this game and released it in 2015. But it still remains to be one of the most popular games. It can be played for free and is also available for iOS users.
Sniper 3D
An action-thriller game which tests your aiming skills each time you play. It is an action-packed free game that you can access both offline and online. Sniper 3D makes you the sniper assassin and all you need to do is complete missions by "get-ready-and-shoot" technique. The game also offers both the single-player mode and the multi-player modes. This FPS game definitely excites you to core. Try it! And thank us later for mentioning it in the list for you. With 4.4 stars, Sniper 3D also has over 100 million downloads. So, are you ready to "Shoot"?
Stardew Valley
A role-playing smash 'n' hit farming game. This game offers you the opportunity to build your own farm with everything you need for a farm and a village. The game offers both single-player and multi-player modes. This game was initially released only for Windows in February 2016. But later it was released for Android along with iOS, macOS, Linux, PlayStation 4, Xbox One, Nintendo Switch and PlayStation Vita. Stardew has been a winner of the Golden Joysticks' Breakthrough Award and also a nominee of Game of the Year 2017 – BAFTA Games Awards. Isn't that amazing? Then, how could you miss it? The game has achieved a 4.8 star rating with over 128 million downloads. Oh! This sounds really cool. Also, Eric Barone is the designer of Stardew and ConcernedApe is the developer and publisher of the same.
The Room | Android Games and Best Games
Fireproof Games developed this puzzle video game which was originally released for iOS in 2012. Later, it was released for Android in 2013 and is available on Google Play Store, since then. It is a single-player game wherein you need to solve mysteries and puzzles to escape the room. In 2014, it was then released for Microsoft Windows and finally for Nintendo Switch in 2018. The game has more than 1 million downloads on Google Play Store. And also a star rating of 4.8. The game also has a 3-sequel series. Therefore, The Room is one of the top android games and best games of all time.
Gardenscapes
The name already makes you guess, a puzzle game to escape the gardens. The game was released in August 2016 by Playrix. And is available for Android, iOS and on Facebook. An adventurous journey to beat a 3-level match. Gardenescapes got 4.4 google play rating and also over 100 million downloads. It is an interesting game with a puppy to lift up your mood the whole play-time long. This one of the top android games and best games has a lot to offer than just "escapes". So, go now and install this one. And have fun!
Marvel Strike Force
A role-playing game offering single-player and multi-player modes. A free-to-play action packed game with visually appealing graphics. Be the hero, lead your squad and gear-up to save the Earth from villains that have just landed. Your squad includes Spider-Man, Doctor Strange, Groot, Rocket Raccoon, Loki, Venom, Elektra, Captain America and Iron Man. Isn't that cool and exciting? You will work wit them! So, buckle-up Marvel fans, the battle is ready to be fought. FoxNext has published this game and it is available for both Android and iOS. The Google Play Store has a 4.3 star rating for this game with over 10 million installs.
Bubble Shooter | Android Games and Best Games
Shoot! Shoot! And Burst! Yeah! That's the game all about. The bubble shooter is the classic game that leaves you addicted. Therefore, it is a game cannot get just enough of. Match three colors, shoot the bubbles and clear-up the level to go on to the next one. This single-player game is available online as well as offline for free on Google Play Store. The game offers different modes for your enjoyment. Bubble Shooter got 4.3 stars on Google Play Store and over 100 million installs. Check out what all this one of the top android games and best games has to offer.
Hey! Wait! The blog is not over yet. These were just few of the top android games and best games; we also have The Legends to unveil.
Legends are here! Get ready peeps! Let us now meet these stunning, classic Legends! The one that changed the face of mobile games. The ones that also received so much of the love and stole all the excitement.
The Legendary Games
PUBG MOBILE | Android Games and Best Games
The game that changed the world of games. A game that is loved by one and all. It is a multiplayer game that was released in 2017 by PUBG Corporation. PUBG is the short for Player Unknown's Battlegrounds which is an action-battle game. The players fight the battle for their survival. To be specific, a 100-player classic battle. PUBG enjoyed a whole new level of popularity with millions and millions of downloads. We can say that during the lock-down due to Covid-19, PUBG has been a savior for a lot of people. The game is available on multiple platforms like Microsoft Windows, Android, iOS, Xbox One, PlayStation 4 and Stadia.
But, Unfortunately PUBG got banned in India in 2020. And so, it terminated the access from India in October 2020. As the Union government banned 118 Chinese apps from India.
Pokémon Go
Niantic in collaboration with The Pokémon Company released this augmented reality (AR) mobile game in 2016. The game offers you to explore and capture. The game uses GPS to locate virtual creatures known as Pokémon. The player captures and trains the Pokémon for the battles. The Pokémon appears on the map, as if they are in the player's real-world location. The game is free-to-play but has some premium in-app purchases. The game initially launched around 150 species of Pokémon. But later it increased to around 600 in 2020. Pokémon Go is available for Android and iOS users and has over 100 million downloads, already.
Ludo King
The Indian game developed by Indian studio Gametion Technologies Pvt Ltd, and is free-to-play. The developers created the online version of the most loved board game Ludo. Ludo is a modern adaptation of Pachisi; an ancient Indian game. Ludo has been part of every Indian's childhood. We bet, there is hardly any Indian who has never owned this game or not played it, like ever. Ludo King was initially released for iOS users in 2016. It is the first Indian gaming app to cross 100 million installs. On the other hand, it ranked No. 1 in the Top Free Games Section. This multi-player game is available for Android, Windows 10 and Windows Phone 8 users. In addition, this gaming app's popularity reached a new level after the Covid-19 outbreak.
A song released by Ludo
Candy Crush Saga | Android Games and Best Games
The one of the most popular games of all time. This puzzle game is played by a lot of people. It was initially developed and released by King on April 12, 2012 for Facebook. But, later iOS, Android, Windows Phone and Windows 10 got their versions too. A single-player game where all you do is match the candies and beat the level. This sweet candy game leaves you addicted and crave for more sweetness. Candy Crush Saga got three sisters in the series released by King, namely; Candy Crush Soda Saga, Candy Crush Jelly Saga, and Candy Crush Friends Saga. It is an achiever of over 1 billion downloads with 4.6 stars on Google Play Store.
Subway Surfers
A classic running game, you can never get bored of. This endless running game is developed by Kiloo and SYBO Games. There is a graffiti guy in the game who is continuously on the run for getting caught for making graffiti on public walls. The animated graphics make it more fun. All you need to do is help the graffiti guy. And so, you are on the run, to make him run. Well, the game gets interesting once you start running. Find it for yourself, download it now. Subway Surfers has a popularity of over 1 billion downloads. And a 4.4 rating on Google Play Store.
Call of Duty: Mobile
Another multi-player battle ground game to leave you filled with thrill. It is a free-to-play shooter mobile game which has seen one of the largest mobile game launches in history. Call of Duty is developed by TiMi Studios and Activision and Garena published it in 2019. The game is available for Android and iOS. Well, the game has amazing maps and graphics. The game got over 100 million downloads with 4.5 star rating on Google Play Store.
Some other Top Android Games & Best Games Series:
Nintendo
Grand Theft Auto
Need for Speed
Minecraft Series
Temple Run
Fruit Ninja
Angry Birds
So, these were the Top Android games & Best Games, you wouldn't want to miss. We loved writing this blog for you and we are sure you loved reading it. Now that you have read this blog, Go! Get your hands on the game that felt most attractive and exciting.
We will be back with another one.
Until then, Keep Playing! And Enjoy!
Read More From Us: