The popularity of anime and its characters brings it in a position, which is far more than just animation and story. The anime cannot be hype only based on the excellence of animation and writing. It also depends on the characters with which the viewers are connected. This is the reason why anime creators mainly focus on character development. The main purpose is to create a bond between the viewers and the Top anime characters.
If the biggest anime fans get the power to select their favorite and best Top anime character, they must have a similar list mentioned below. Accumulating all the emotions and feelings of anime lovers, here are the top characters of anime history.
Check out the best fighting games : TOP 14 FIGHTING GAMES [ Best PS4+ PC GAMES ]
Who is the strongest anime characters ? – Top Anime Characters
Not only the list of Top anime character but let's find out Who is the strongest anime characters among them all ?
Anime characters have the most crazy fan following in the world. Across the globe, there are people who swear by some anime characters like Son Goku – Dragon Ball Super, Kaguya Otsutsuki – Naruto and Tetsuo Shima – Akira.
We dared to find out who is the strongest anime character and we have an answer.
Saitama – One Punch Man. The one punch man has punched it way up to the number 1 position.
From other combat anime characters Saitama is distinct from all. He has trained for 3 years rigorously and now stands tall as the strongest anime character. All it takes is one single profound strike that will leave the opponent struggling to resurrect.
One of the most important traits of Saitama that makes him stand out from all the other massively strong Anime characters is his pursuit of excellence and strength. His position means nothing to him if he doesn't find himself worthy of the power and strength that has placed him in the position.
With such strong ethics and elite perspective, Saitama is surely the answer to who is the strongest anime character .
Saitama: One- Punch man | Top Anime Characters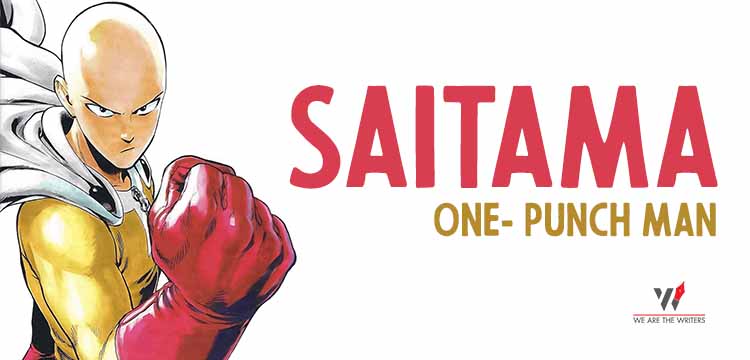 Saitama – this anime character has a huge name in the world of anime, mostly known for the title One- Punch man. This character is considered the strongest anime that exists. As a leading character in the series of the titular One-Punch Man, it gained a lot of love from its fans. This bald-looking man has a simple and common look, with his yellow jumpsuit.
Due to the serious powers of Saitama, foes are unable to set an equal competition to him. In the series of fights Saitama comes across, he never meets any competitor who can last long before him; due to the absence of competent opponents, he suffers from a self-imposed existential crisis. But, this extensive power of Saitama has a blurred background or something mysterious in origin.
Apart from all, he is a humble character, as he never cares if someone insults him. It is his mindset and power, which make him a critical piece of the anime world.
Light Yagami | Top Anime Characters
Light Yagami is one of the crucial Top anime characters of the famous dark anime Death Note. This super-intelligent character portrayed his deductive skills almost everywhere in the series to grab the viewer's attention and mind. This student in a simple outfit has immense skills and an attractive personality.
His life was boring before he got the Death Note and met Ryuk. At the beginning of the story, the light is stunned at the powers and ability of the death note. But later, he used it in the motive to bring down the crime rate. During the series, Light will face a serious competitor L. Who is equally talented in deductive skills and thinks exactly as Light does. The series wholly represents the mind war of L and Light Yagami.
Light executes the killing of criminals using the name of Kira. But in the end, this character of Light died when Ryuk wrote the name of Light Yagami in his own Death Note.
Check our blog on best Netflix Originals in 2022 : Best Netflix Originals only for you in 2022!
Levi Ackerman | Top Anime Characters
The square leader, referred to as Captain Levi, is the strongest soldier of Humanity. This anime character can be noticed in short hair, with his grey eyes and extremely strong physique. His calm facial gestures make it difficult to reckon his thoughts and mental state. Levi is always in his uniform, with his trademark white as it.
Few people know about him, but the people who know consider him as a calm and expressionless guy with a clean background. His talking style is not dipped with manners, straightforward and blunt.
While Levi shows loyalty and empathy for his comrades, he shows no mercy towards the Titans, slaughtering them indiscriminately with obvious indifference.
Many times it is noticed in the series Attack on Titans, Levi exhibits patriotism and affinity for his comrades. At the same time, he expresses no pity towards the Titans he faced. He exhibited extensive assassinating them aimlessly.
Mikasa Ackerman | Top Anime Characters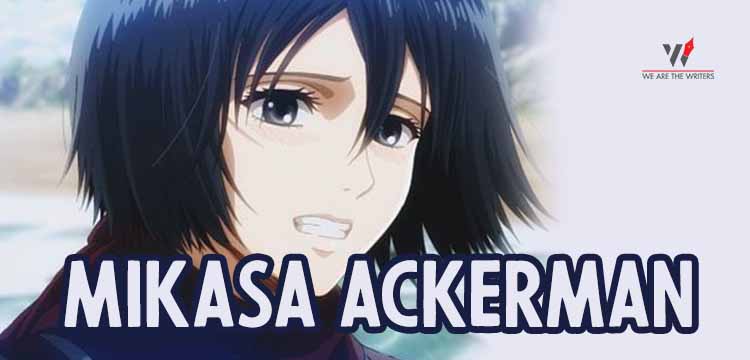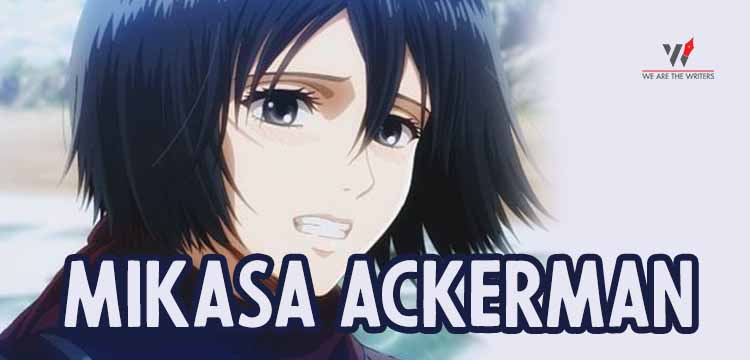 Mikasa Ackerman is the deuteragonist character of the series Attack On Titans.
She is one of the most famous black hair anime girl among black anime characters. In the series, she was a high-ranked graduate. The viewers might have noticed his emotions and feelings for Eren, the protagonist of Attack On Titans. She is present every time Eren is in danger or needs her help. She is extremely loyal to Eren and a great protector.
In appearance, she has long hair, but later she cropped it to make it short. The short hair look she wore in the final. She is a bold girl with straightforward feelings. She never hesitates to express what she feels for others. Apart from her cold and humble character, she is one of the toughest images of the series. Many points prove her power, she defeated the female Titan, and she is one of the characters that never turned into any Titan. [ black hair anime girl ]
Check our blog on Best Korean Dramas of 2022 : Watch Best Korean Drama 2022
Kakashi Hatake | Top Anime Characters
Kakashi Hatake is one of the most brilliant and talented ninjas among Top anime characters or anime guys. He believes in teamwork; this is the most important thing he learned. From early childhood, he lost his mother, and then his father became everything for him. Kakashi is talented and famous among his peers. His extraordinary talent and personality bring him into the eyes of everyone. Apart from all, he is the top graduate in his academy.
Kakashi got a similar look like her father, the boy with silvery grey spikes sometimes mistaken as his father. He always covers most of the portion of his, and he began doing this from his childhood.
He had to bear the pain of the loss of his mother at a very young age, and he was independent and self-confident from the very beginning. As he grows up, he becomes more powerful and status. He is a straightforward character and can sense things much before. Apart from these, Kakashi is a versatile ninja with countless ninja skills.
Kaguya Otsutsuki | Top Anime Characters
Kaguya Otsutsuki originates from the Naruto anime and turns out to be the reason for conflict and threat to the heroes. She has a tall and lean body with a beautiful appearance well complemented with red lipstick. Her white skin, eyes without pupils, silver locks define her who doesn't originate from among humans.
Kaguya's heart falls sort of a pinch of humanity makes her one of the most notable villains of her clan. However, she also has her own story, which narrates her transformation from a kind-hearted soul to a ruthless villain. With the objective of cultivating the God Tree, she entered Earth. She has always portrayed herself as a poised character. However, she is also arrogant, ruthless, and self-righteous.
Her original powers of that of an alien make her a glowing light and cruise the journey between various worlds. Her divine powers define her as immortal, thereby making sealing the only option left to capture her. With the mastery of Yin and Yang, Kaguya becomes extremely powerful and serves as the Progenitor of all Chakra.
L Lawliet | Top Anime Characters
L Lawliet, also known under the mononymous name of L, originates in Death Note, a popular manga series. L serves as a mysterious figure under the occupation of a detective. With a shrouded and mysterious past, L ranks himself in the list of top criminal profilers of the world. He appears as a tall and gaunt youth, blessed with a pale complexion along with dark circles underneath his eyes.
Although he is highly skilled and brilliant, he turns cold sometimes. Moreover, he solves cases to spare out his boredom and not with any sense of responsibility or duty. Nevertheless, he has a stringent code of moral conduct and also admits and accepts his shortcomings and flaws. Although L depicts a high esteemed character who indulged himself completely into catching criminals from all over the world, he sometimes had lonely feelings and low self-esteem.
Check out our blog on best movies in 2022 : Best New Movies 2022 – Check out the list now !
Monkey D. Luffy | Top Anime Characters
For his unique appearance and motive, this anime character, Monkey D. Luffy, is famous as Straw Hat. Being the main protagonist of One Piece, Straw Hat has a dream to become a Pirate King. He wants to achieve the ultimate freedom, and he believes he can get this after becoming the Pirate King.
In the race to achieve the title, he faced almost all the biggest pirates in the world. All the big powers he defeated one after the other to achieve the title. Further, he gains power and recruits to build his team of Straw Hats. He and his group have a strong bond as a family. They can cross any limits for each other, as Luffy or any member of the group discriminate against each other.
Bottom Line | Top Anime Characters
Apart from the fan base, anime is also growing commercially. The popularity is a collective effect of story writing, animation, and the visualization of such connective characters. Earlier it had a huge viewer group from western countries, but now it is growing all around the globe. Like any other industry, competition is a considerable element, and anime has been growing and developing its race to get more popularity in comparison to other anime.
For more refer to this: https://myanimelist.net/character.php
The characters are also a crucial part of this race. Few known faces have created an unerasable imprint before the viewers. As per the response of the viewers so far, some characters like Son Goku, L, Saitama have an everlasting impression on their fans. Along with that, new characters emerge on the screen to dominate history and create a new record. The love and affection of the viewers towards anime remain unchanged.