TOP 10 OTT PLATFORMS IN INDIA & WORLD?
Due to the COVID-19 pandemic, we all are aware that work from home has become the new normal. Presently, as theatres are closed theatre release is impossible. Therefore, OTT platforms have taken the place of theatres. Now, we can even enjoy movies and web series luxuriously at our home. In this epidemic time, we all need entertainment, opportunities, and different ways of living for refreshments. Despite the movie industry coming to standstill, it has been a great and eventful year for all of us especially movie lovers. Many super hit films rather we can say masterpieces of Bollywood like Shakuntala Devi, Gulabo Sitabo, Dil Bechara, Cargo, etc. were premiered on OTT platforms due to the grappling epidemic. So what is WHAT IS AN OTT PLATFORM ?
OTT OR OVER-THE-TOP is the word we hear in our daily lives. So, let's understand
What is an OTT Platform OR OVER-THE- TOP Platform?
OTT or Over-the-top is a kind of streaming media service that is offered to viewers directly through the internet. For enjoying the OTT or over the top platform services one needs not have to subscribe to a traditional cable or satellite pay-tv service. OTT or over-the-top platforms emerged at the time when television used to reach people through cables and digital content was not available on the internet. Over the top of cables and boxes came OTT.
OTT platforms are what you also call online streaming platforms which include AMAZON PRIME VIDEO, DISNEY+ HOTSTAR, NETFLIX, ALT BALAJI, ZEE5, etc. Through an OTT platform, we can stream whatever we love like movies, sessions, web series, etc. It is not necessary for us to especially find time to watch our favorites because we can stream it anywhere and anytime as per our convenience. OTT or over-the-top platform apps are accessible on phones, tablets, laptops, and smart TV using the internet.
 The three factors why these apps are so popular these days among viewers are:
Cost– When it comes to cable subscriptions viewers think they are charged too much when compared to OTT subscriptions. OTT offers more accessibility and control in comparison to cable subscriptions. Hence, they think they can save more and enhance their experience.
Accessibility– Users and viewers can have access anytime and anywhere. For instance, They can watch anything they want suits them as per their choice.
Control– Viewers are ready to pay more to have control over the programs they love to watch. In the analysis, it was found that over 50% of OTT users have more than one subscription and some of them have multiple subscriptions.
These are the major factors that have completely transformed the OTT or Over-the-top platforms. It is rather changing daily.
Source: MDTC
Let's also look upon the categories of OTT users-
Advertising- based video-on-demand– Here users and viewers access free content that is monetized by video advertising.
Subscription video-on-demand or Subscription OTT– Only users or viewers who have paid subscriptions can access streaming video content.
Transactional-based video-in-demand– This can be accessed by users or viewers who have paid through the pay-per-view purchase model.
WHAT IS AN OTT PLATFORM – How movies earn from OTT platform?
Presently, due to the global pandemic, not only Bollywood but also Hollywood films of many countries are premiered on various OTT platforms. Till the time this COVID-19 situation does not settle the release of the films is expected to continue on OTT platforms. Although, there is no mathematics like box office applied to these OTT platforms. Because the earning of OTT platforms is simple. These platforms have to buy rights to the movies for release. The sum for the rights is given to the producer. The deal varies for different languages. Hence, in other words, we can say rights are different for each version. 
And when filmmakers have profited through OTT platforms, the question arises how OTT makes profits?
The OTT platforms earn from their users. TVOD users pay a fee for downloading content. SVOD users pay monthly to see the content. AVOD users don't have to pay here but the user has to see the ads that come in between the video. So here, OTT earns through advertisements.
OTT platforms also provide payment systems like weekly, monthly, and yearly for the user's convenience.
Have a look at the reports that we have attached after researching:
According to a recent PWC report, Smartphone penetration in India is expected to grow around 99% by 2022. And at the same time, OTT platforms are expected to grow at a CAGR of 22% by 2022 to around INR 6K crores. With such a huge user base and maximum smartphone consumers under the age of 35, OTT platforms will focus more on youth-friendly content. 
According to the Boston Consulting Group (BCG) and CII report, the average digital video consumption in India witnessed a 2X growth in the last two years. The report also mentioned that on average time spent in video consumption by Indians increased from 11 minutes to 24 minutes per day (as of November 2019). The time spent on OTT streaming has increased significantly, where the content consumption across most platforms, including OTT, podcast, gaming has witnessed an average increase of 30-60% since early March.
As theatres are closed OTT platforms have become the emergence need of every individual. Because we all need entertainment. Similarly, In entertainment, OTT or Over-the top platforms play a very vital role. Here, we have also attached certain reports after research but we do not claim that they are 100% correct.
WHAT ARE THE TOP 10 OTT PLATFORMS IN INDIA?
OTT (over the top) platforms have gained quite popularity in recent times in India. They allow the users to stream their favorite shows and movies online. Above all, They are better known for portable reasons as they can be used on any device with internet connection. OTT platforms work as satellite TV broadcasting which is generally used to distribute the content. Moreover, the advent of COVID19 has hiked the usage of such OTT platforms. People need entertainment but this need was disturbed by closing of theaters. Audience waited for large projects to release theatrically. But, instead of waiting, they found the option to stream them online on OTT platforms. Do, if we talk about the services of OTT platforms in India, there is a lot to talk about. So, we bring you the top 10 OTT platforms to watch movies and shows in India.
1.NETFLIX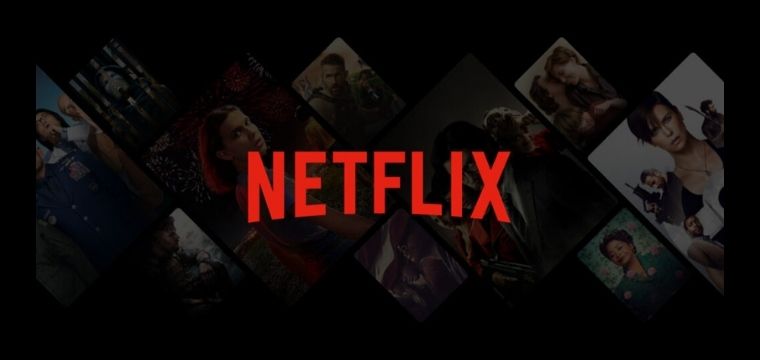 Netflix Inc. Is an American media service provider company. Owned by Reed Hastings in 1997. Today it's one of the biggest OTT platforms not just in India but throughout the world. Today the company's main business is based on subscription based streaming services. Netflix as an OTT platform is a prime member of Motion Pictures Association. Today it has over 193 Million subscribers all over the world. Its worldwide offices are also available in many countries. They don't include China, Syria, North Korea and Crimea. In India its service plans start at roughly INR500 for a month which goes up to Inr1500 for a year.
2. AMAZON PRIME – WHAT IS AN OTT PLATFORM
One of the most popular OTT platforms in India owned by the richest person in the world Jeff Bezos. It was founded in 2016 as a parent company Amazon. Moreover, the interesting fact is that it's available in six Indian languages other than English. While seeing the success of Prime video, the company launched Prime music in 2018. The business is mainly based on prime subscription. The prices vary from 149/- per month to 999/- per year. You don't need to have another subscription for both Prime video and Prime music. The subscription charges mentioned above also includes fast delivery of products and services through Amazon.
3. DISNEY + HOTSTAR
It's one the Indian made OTT platform owned by Novi Digital Entertainment. Before the start of 2020, they were separate platforms for HOTSTAR. And DISNEY shows and movies were available to binge. But a deal happened within the companies which renamed it as Disney+ HOTSTAR. Disney and Marvels cover a large stake on this OTT platform. It's obvious that their business took us based on subscription based streaming services. They have two kinds of subscription plans which are VIP and PREMIUM. Both of these plans have different amounts of charges to be paid. Hence, it's not necessary to have both subscriptions on this OTT platform to stream your movies and shows. You can subscribe to that plan which comes under your favorite movies and shows. For instance- IPL 2020 comes under VIP, so you don't need to have a Premium subscription.
As of July 2020, VIP Plan costs Rs 399 for a year and Premium Plan costs Rs 1,499 per year or Rs 299 for a monthly plan. As of March 2020, Disney+ HOTSTAR has at least 300 million active users.
4. SONY LIV
Owned by Sony Pictures Entertainment India, is a general streaming app. It basically covers the channels owned by Sony on television networks. Like: SONY SAB, SONY PIX, SONY MAX, etc. It was formerly marketed as SONYLIV, renamed as SONY LIV. The company is based in Mumbai, Maharashtra. It is also the first Indian OTT service platform to produce music for a Hollywood movie. The movie was titled as Passengers featuring Chris Pratt and Jennifer Lawrence. Moreover, the interesting part is the Hindi music version for this Hollywood movie. SONY has been entertaining people for 18 years with its varied network including sports and business. As an OTT platform, it makes money through subscriptions plans. Sony Liv Premium subscription costs you Rs. 299 per month, Rs. 699 for six months, and Rs. 999 per year. It gained its popularity after the reforms in digital cable services.
5. VOOT – WHAT IS AN OTT PLATFORM
Voot is just an only Indian available OTT platform for streaming services of shows and movies. It is just available in India, worked on all platforms of mobile operating systems. It is launched in March 2016 as an online version of Viacom 18. Selected shows and movies are available under VOOT SELECT subscription plan. Voot Select will cost Rs. 99 a month after a three-day free trial, or Rs. 499 for the full year after a 14-day free trial. It hosts over 40,000 hrs. of content which includes channels like MTV, Colors etc. It even hosts content in various local languages like Marathi, Telugu and more on.
6. MX PLAYER
Mx Player is an Indian streaming app owned by MX Media and Entertainment. This is one of a kind OTT platform with a variety of languages, channels, genres and what not.  And the most interesting part is that it doesn't require any kind of subscription plan. The only OTT platform from India which is absolutely free to watch any kind of shows and movies. This OTT platform works globally and hence has over 280 million users from round the world. It's obvious now that it generates revenue from ad revenue models. Moreover, it streams the library of 150,000 hrs. in 12 different languages. It was announced as an OTT platform in February 2019.
7. ALT BALAJI – WHAT IS AN OTT PLATFORM
Wholly and solely owned by Balaji Telefilms Ltd. ALT Balaji is an Indian subscription video streaming OTT platform. Their content is available across 32 languages with different genres. Their site asserts the stage to be the biggest substance bank found in India. The accounts run from dramatization, parody, and sentiment, to spine chiller, wrongdoing, and puzzle. The substance bank likewise incorporates 100+ hours of children's substance just as metropolitan local shows in Bengali, Hindi, Marathi, Punjabi, Tamil and a lot more dialects. You have a decision of three streaming participation plans – 3 months for Rs 100, 6 months for Rs 180 or a year for Rs 300.
8. ZEE5
ZEE5 is an Indian demanded OTT platform who works through Essel Group and its subsidiary ZEE Entertainment. They allowed the users to watch their content in 12 different languages from 2018. Their selected shows and movies are to be seen under ZEE CLUB. They recently announced the section of some selected blockbusters. The users need to pay a subscription price of 365/- per year for accessing this section. With the coverage of over 90+ channels including some state production houses are released here.
9. EROS NOW
An Indian subscription OTT platform launched in 2012. It is controlled by Eros Digital and its mechanical as well as technical arm is Eros International. It works through the internet connected on every digital device like mobiles, tablets, computers and laptops. The subscription cost of the Eros Now Premium subscription service is Rs. 99 per month for a single device and Rs. 399 per year for a single device.
10. ARRE – WHAT IS AN OTT PLATFORM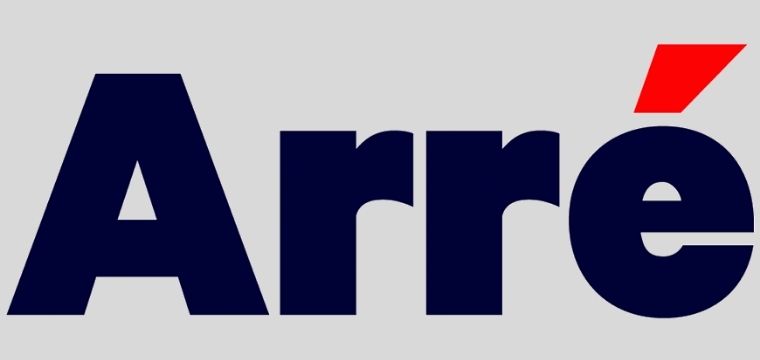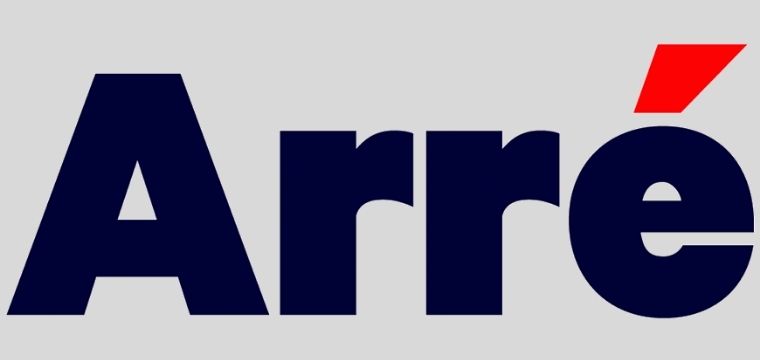 Arre is an Indian OTT stage situated in Mumbai. It creates and distributes recordings, sound arrangement, web arrangement, narratives, text and doodles through its online channel. Established by previous Network 18 and TV 18 heads B. Sai Kumar, Ajay Chacko, and Sanjay Ray Chaudhari, it is a content-based startup and was dispatched in April 2016.
So, these are some famous and growing OTT platforms which never fail to surprise the viewers by great movies and shows. We would like you all to have your accounts in here and stream your favorite movies and shows.
WHAT IS AN OTT PLATFORM – SOME MORE FAMOUS OTT PLATFORMS IN INDIA
VIU
BIGFLIX
HOICHOI
THE VIRAL FEVER
AHA
WHAT ARE THE TOP 10 OTT PLATFORMS IN THE WORLD?
With the growing rate in popularity of OTT platforms, the content providers are finding new opportunities on it. With the decision of closing theaters and cinemas, people are switching their ways of entertainment. Hence, it's time to know the best and the top 10 OTT platforms in the world.
In other words, To understand the invasion of OTT platforms, we need to look on some of the stats regarding it. According to of the reports, the numbers of OTT users will reach to 500 Million till the end of 2020 in India. This will make India the second biggest market for OTT platforms after USA. In the race of top OTT platforms, NETFLIX is leading in the queue throughout the world. Now that NETFLIX is not the only one OTT platforms providing video streaming services, rather there are huge number of OTT platforms in the world. As a fact, in recent years the number of OTT service providers have just doubled.
Therefore, The main reason of this result is instability of users to find what they want to at one place. Hence, this resulted in invasion of mass number of OTT platforms in the world. So, here we bring the list of top 10 OTT platforms in the world.
1. NETFLIX
Netflix is the top OTT platform in the world which was established in 1997. Reed Hastings has founded this over-the-top video streaming platform. It's headquarter is located in Scotts Valley, California. According to recent stats released by NETFLIX in April 2020, there were over 193 Million paid subscribers throughout the world. The 20% of which are from India. Netflix do have his country offices including India, London, Japan and many more but has no office in China and some other countries. The subscription charges differ from country to country according to the deals and budgets. Netflix releases its most popular shows and movies under the section called 'NETFLIX ORIGINALS". Hence, Netflix is a must have OTT platform on your device to stream your favorite movies and shows.
2. HBO – WHAT IS AN OTT PLATFORM
HBO which was known as HBO Now till August 2020, is the most recent OTT platform in the world. It's a subsidiary of Warner Media which again launched HBO Max as a successor of HBO. It allows subscribers to access on demand movies, shows and other videos content on digital devices. It is compatible to all digital devices like tablets, smartphones, laptops etc. As of 2018, HBO has 5 million paid subscribers. HBO is just available in United States and its certain US territories. 
HBO Now offers on-request access to the majority of HBO's library of unique arrangement, however doesn't convey a few past arrangements, for example, Tales from the Crypt, Tenacious D, first and Ten, Da Ali G Show, or The Ricky Gervais Show. The Larry Sanders Show and Arliss were at first inaccessible however included 2016 and 2018 separately. It likewise streams HBO's unique movies and narratives, alongside obtained films from its library through the link station's substance accomplices. Time Warner expressed that at any rate 2,000 titles would be accessible upon the administration's dispatch.
3. HULU
HULU is an American based OTT platform which is interestingly owned by THE WALT DISNEY COMPANY. Earlier, it was a joint venture between NBC and News corporation but later THE WALT DISNEY COMPANY played as the main aggregator of this OTT platform. HULU has gained its popularity as an on-demand video subscription OTT platform in the world.  In March 2019, Disney obtained 21st Century Fox, giving it a 60% greater part stake in Hulu. AT&T (which obtained Time Warner in 2018) sold back its generally 10% stake the next month. As of August 2020, HULU had 35.5 million paid subscribers throughout the world, which makes HULU as one of the top OTT platforms in the world. 
4. AMAZON PRIME VIDEO
Prime Video which is marketed as Amazon Prime video is an American OTT platform was launched in 2006. Its parent company is Amazon owned by Jeff Bezos. In many countries like France, Canada, India the prime content is accessible through dedicated Prime video site. The platform also includes its country offices throughout the world excluding China, Syria and others. According to some numbers the OTT platform has around 150 million paid subscribers. Amazon has subscription-based plans which allows the access to most popular shows and movies in the world. In addition, Amazon has recently acquired the 7-language film pack from India. These are to be released on Amazon Prime video this year.
5. DISNEY PLUS – WHAT IS AN OTT PLATFORM
THE WALT DISNEY COMPANY owned OTT platform DISNEY PLUS is one of the most popular OTT platforms in the world. The service basically disseminates movies and TV arrangement created by The Walt Disney Studios and Walt Disney Television, with the administration additionally promoting content from the organization's Disney, Pixar, Marvel, Star Wars, and National Geographic brands specifically. According to the recent released stats in August 2020, there are 65 million paid subscribers of DISNEY PLUS throughout the world. The people who love animated movies and superhero thrillers, then this OTT platform is best for those people.
6. SLING – WHAT IS AN OTT PLATFORM
Sling TV is an American based OTT platform which avails services in USA and Puerto Rico. It is one of the famous OTT platforms within cord cutters. The OTT platform was founded in 2015 and is headquartered in Colorado in United States. Sling TV was originally not designed to be a full substitute for a "traditional" pay television provider, but as a complement to subscription-based online services. Sling TV content can be streamed via a number of platforms: at launch, these included Android and Apple iOS devices; Android TV; Apple TV; macOS, and Windows computer. Hence, this OTT platform is much famous for its precise content in the world.
7. BRITBOX
Britbox is an online video subscription platform which serves in USA, Canada, and UK. Interestingly it has recently been launched in Australia. This OTT platform has been created in the joint venture of BBC and ITV plc. The prime focus of this OTT platform is on BBC films and shows. These shows and films are mainly distributed by UK main channels like BBC, ITV, Channel 4 and 5. Above all, BritBox's launch in the United States was announced in December 2016, with it launching on 7 March 2017. It launched in Canada on 14 February 2018. BritBox gives new scenes to British cleansers and shows, for example, EastEnders, Coronation Street, Emmerdale and Hollyoaks.                      
8. STARZ – WHAT IS AN OTT PLATFORM
Starz is a leading global OTT platform that produces and distributes premium streaming content to worldwide audiences across subscription television platforms. It is expanding its global footprint in a growing number of territories. In addition, It is sold through multichannel video distributors, including cable operators, satellite television providers, telecommunications companies and digital platforms. The OTT platform offers subscribers more than 10,000 distinct premium television episodes and feature films, including STARZ Original series, first-run movies and other popular programming.
9. SHOWTIME
Showtime is a television who recently has launched it OTT streaming service in America. As a fact if you are a fan of watching award winning documentaries, then you should definitely go for this OTT platform. ViacomCBS Domestic network owns this OTT platform and is a subsidiary company of Premium Content Group Unt. It is founded in 1976 and is headquartered in New York, USA. 
10. CBS ALL ACCESS – WHAT IS AN OTT PLATFORM
CBS All Access is another OTT streaming service which is owned by ViacomCBS. They provide its services in USA, Canada and Australia but still ranks in top 10 OTT platforms in the world. It offers original content, content newly aired on CBS's broadcast properties, and content from the ViacomCBS library. As of February 2019, the OTT platform has around 4 million subscribers. This is one of the growing OTT platforms and on demand video streaming service provide in the world.
SOME MORE FAMOUS OTT PLATFORMS IN THE WORLD:
In conclusion, these are some of the best OTT platforms in the world which are based on subscription plans. With the invasion of OTT platforms in the world these have gained much popularity throughout the world. Based on our research we are able to gather this much information but if you have something to tell me then head to the comments section. However, We would love to see what new information you all have. So, till then stay safe and keep binging!
Please read through the below mentioned blogs for more of our masterpieces:
Follow Us on Our Social Media Platforms for more Interesting Stories