Looking for tips for digital marketing? You have come to the right place!
Digital marketing gives you an edge when it comes to running your business. Traditional advertising is not as effective anymore, as they once were. If you want to create a connection with customers, then online digital marketing is the way to go. But it requires you to be at the top of your game. The competition is fierce and the margin for error seems to decrease by the day.
Digital marketing has made it easier to gain insights into customers' minds and thereby, catering to their needs. When implemented correctly, it can enable your business to reach your targeted customers, classify new ones, increase sales, and experience lasting growth.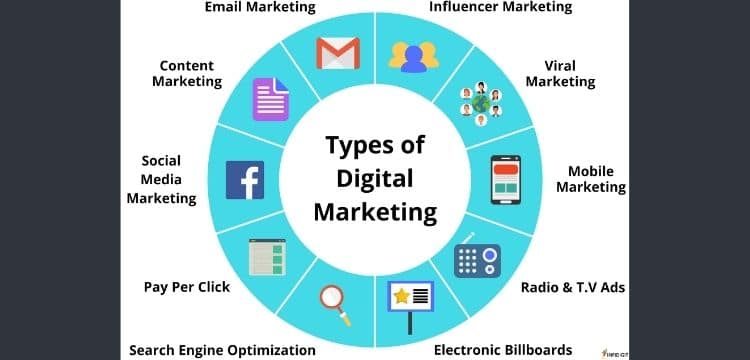 In this blog, we will share some tips for digital marketing approaches that will make your business visible to your existing customers online and connect you with new ones.
---
WHAT IS DIGITAL MARKETING?
Digital marketing is the use of the internet and electronic devices to make your business known to your existing and new customers both locally and internationally. It is about connecting with your prospective customers in the right place and at the desired time, selling them goods and services they need at the right time. It is a means of advertising that encompasses a range of marketing activities such as content marketing, email marketing, search engine optimization, mobile marketing, etc. Through the following tips for digital marketing, you can use them to your advantage.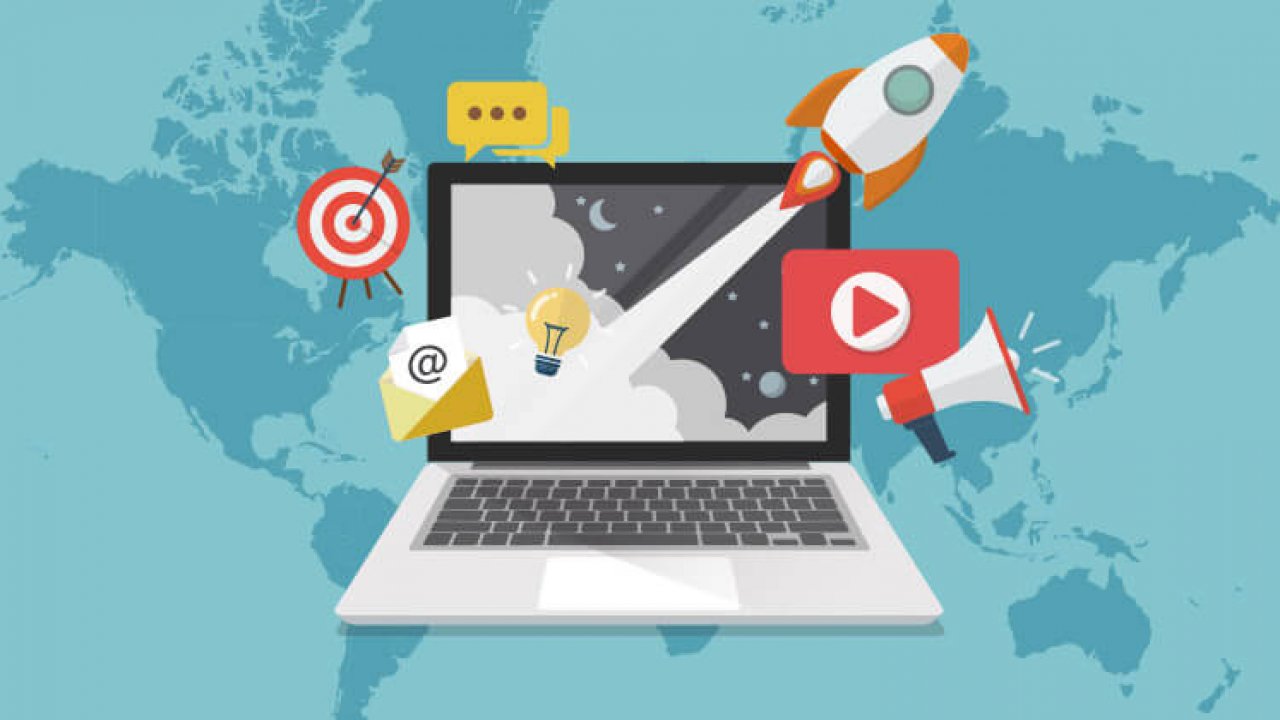 ---
TIPS FOR DIGITAL MARKETING
TIPS FOR DIGITAL MARKETING #1 – MAINTAINING VISIBLE ONLINE PRESENCE
Being seen online is the key to success for every business, especially in today's world where almost all businesses have gone digital. An effective strategy allows you to reach more customers, engage with existing fans, and increase website traffic, leads, and even revenue. There are plenty of social networks available but you need to identify where your customers spend most of their time and target them there. Pick those that are relevant to your business and prospects and build your online presence there.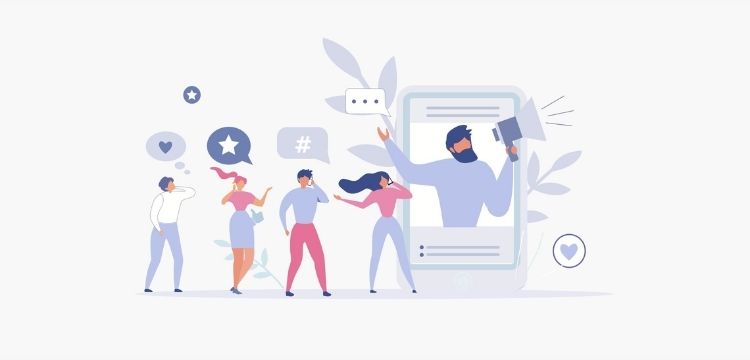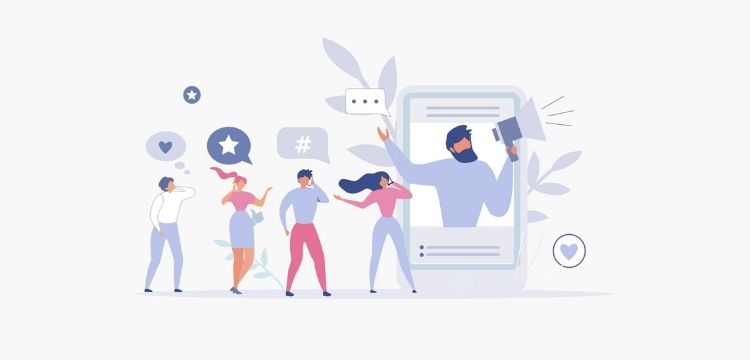 With the pandemic forcing people indoors and increasing their time online, you can especially use this period to increase your reach and re-engage with existing followers. Ensure your business is ahead of the curve by boosting its visibility. You can start doing it through some of the following tips for digital marketing for visibility boosts:
1. FOLLOWERS: QUALITY OVER QUANTITY
It's tempting to focus on boosting your followings with random people but if they don't care about your business, it's all useless. That's why you should focus on quality over quantity. Start by defining your target audience.
2. ENGAGE WITH PEOPLE
The more people you get talking and engaging with the things you post, the more likely it is that others will see it. Present your company to the engaged members of the community so that you can improve the reach of your brand and online content.
3. POST AT THE RIGHT TIME
You can increase the chance of people discovering your online content by choosing times and days when the majority of your followers are online. It's best to look at your page's statistics to determine when the right time is for your specific audience.
4. INCLUDE VISUALS
One of the best ways to boost visibility is to incorporate a visual like photos, infographics, GIFs on your posts. Not only do visual posts get more shares, likes and comments; people retain the information in them better.
5. USE HASHTAG
Tagging your posts with relevant hashtags helps more people see them. You can also check what tags are trending and use them. Just make sure you stay on-brand with whatever you post, and avoid stuffing them into your content unnaturally.
---
TIPS FOR DIGITAL MARKETING #2 – UTILIZING SEO
One of the most effective tips for digital marketing to boost your business is SEO. Search Engine Optimization is a digital marketing tool that allows you to look for keywords and it's one of the main drivers of organic traffic. By optimizing your website, you can rank for the keywords your customers are searching for. This not only shoots you to the top of a Google search result, but it can also help you rise above your competitors and drive more traffic to your website.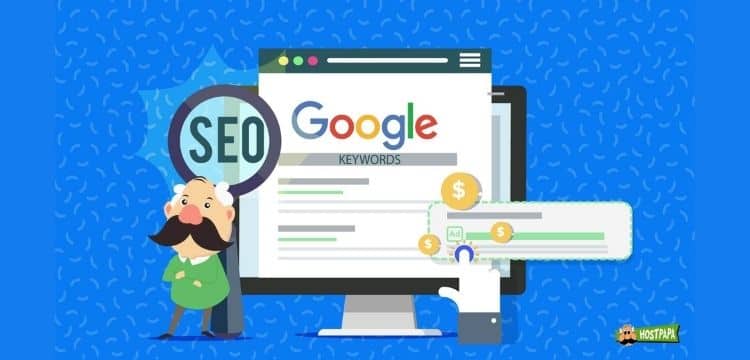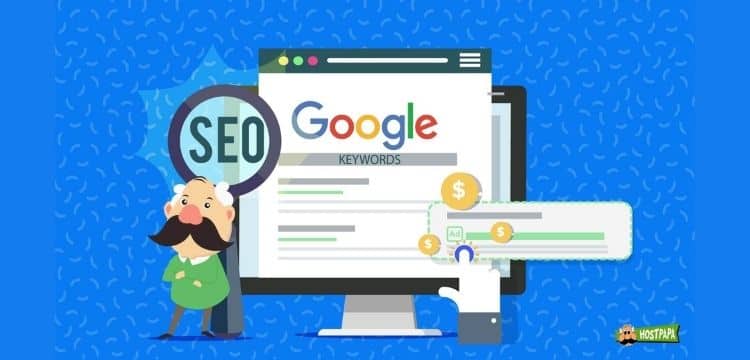 However, it is also important to understand the process of ranking. There are a lot of ranking factors that Google uses to evaluate your content and then, decide where it deserves a spot in the search results. Having a business blog is useless if you don't regularly create and promote original and shareable content to help prove relevance and therefore rank in search engines. In order to implement a successful SEO strategy, you must first understand how Google Keyword ranking works. You can also use the following tips for digital marketing to help you in SEO:
1. ENABLE SHARE BUTTON
Enable share buttons on your blog so that readers can easily post your content to their social media pages and drive visitors back to your website.
2. OPTIMIZE YOUR GOOGLE+ LOCAL PAGE
Optimize your Google+ Local page to help your business name, phone number, location, and even opening hours show up in Google Maps and Google's local search results.
3. GET REVIEWS
Since positive reviews rank in search engine results, generate positive reviews with high rankings to help persuade consumers to choose your business.
4. PROMOTE BLOG POSTS REGULARLY
Don't promote blog posts only once. Repurpose them as engaging images, quotes, or questions in order to generate additional views, shares, and subject relativity.
5. IMAGES HELP!
Good images can help sell your business, and they also rank in search engines. Don't name your images "photo.jpg," and instead name them more descriptively, add alt text or captions on your website to help images show up in search results.
6. BACKLINKS
Getting backlinks from influencers and other industry-related websites that have already established credibility are great for building your own authority and driving more visits back to your site.
---
TIPS FOR DIGITAL MARKETING #3 – CONTENT MARKETING
When it comes to rankings, Google's search result algorithm has mostly to do with content and the subsequent engagement you gain through the distribution of those content.
As more businesses get aware of such crucial tips for digital marketing, the internet is flooded with even more content. In order to stand out from this lot, you need to publish better and more content. According to HubSpot data, publishing at least once a week is critical for relevancy. However, it's not about quantity or quality, but an ideal mix of both. For a better engagement that can potentially drive traffic to your website, your content should always be valuable and original.
If they are entertaining, informative, or make the reader feel something, it can encourage subscription to your email, sharing, comments, and other actions that can expand your clientele. It can be audio, video or text but when you decide to use one or all of these digital content, ensure it is good and original. Video content is especially getting increasingly popular for advertising. Because video is such an eye-catching medium, it's especially great for interactive products but can also be utilized for employee interviews, behind-the-scenes videos, and more.
If you can't create unique, compelling and good content by yourself, you can hire an expert to create content for your website and social media platforms. You can even set a strong marketing plan for yourself.
Reach is crucial when you are creating such content. Your marketing investment pays off according to the number of visitors that you can bring to your site through these strategies. Of all the tips for digital marketing, one of the important points is to have several social platforms and have links on your content so visitors can easily share your content.
TIPS FOR DIGITAL MARKETING #4 – Optimize Your Website
Your website needs to be optimized in such a way that it can engage users and drive conversions. Your company website can be used to educate potential clients, capture new visitors, and support sales efforts. With the ultimate goal of converting visitors to marketing-qualified leads and, eventually, clients or customers, there's a lot of pressure for website design to be optimized for success. If you haven't updated your website, this is your reminder to do it now. A clean, modern design is key among tips for digital marketing and it also ensures that you meet today's best practices and web standards for your website.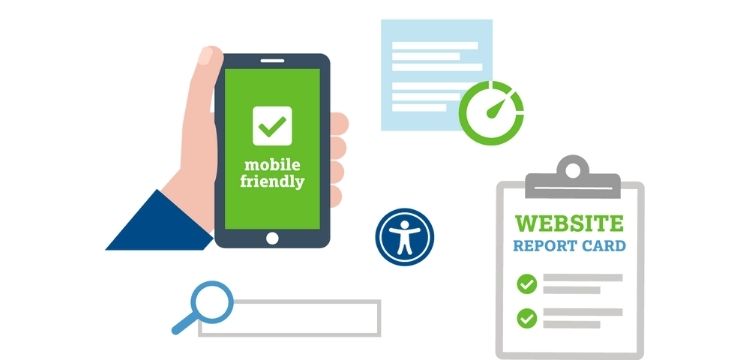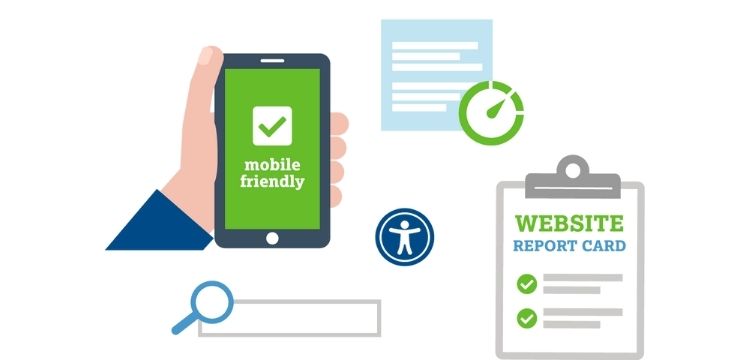 However, customers are currently using smartphones and tablets to access the web. So making your website mobile friendly is probably the best way to increase the traffic on your website. The 2014 Local Search Study results indicate that nearly 80% of local mobile searches end in a purchase. This is a big audience you shouldn't ignore. To ensure your content is mobile-friendly, your website and social media networks should be accessible to users on all screen sizes.
On the other hand, when it comes to selling your brand to buyers, aesthetics plays an important role. It is possible for a buyer to be attracted to your brand without ever reading a word of copy on your website, blog, or social media accounts if your branding speaks to them. So you need to learn the fundamental rules for branding design to create an effective aesthetic for your website that will help you gain the trust and long-term support of your customers.
A business blog can also be an advantageous addition to your website. These tips for digital marketing can help boost your site's SEO, set you apart from the competition, and demonstrate your knowledge and expertise. And don't forget to make sure to accurately complete your site's metadata like title tags, descriptions, alt text, etc. Not doing so can negatively impact your visibility on search engine result pages. Additionally, in order to get found by local consumers, you need to optimize your site with local information like your address and geo-targeted keywords.
TIPS FOR DIGITAL MARKETING #5: PPC Marketing
You know those sponsored ads you often see at the top of Google's search results page, marked with a yellow label? That's pay-per-click advertising. PPC (Pay-Per-Click) advertising is a paid form of digital marketing, where search engine advertising is used to generate clicks to your website, rather than earning them organically. In other words, these tips for digital marketing can drive traffic to your website by running ads and paying a fee for every "click" you receive on your ad.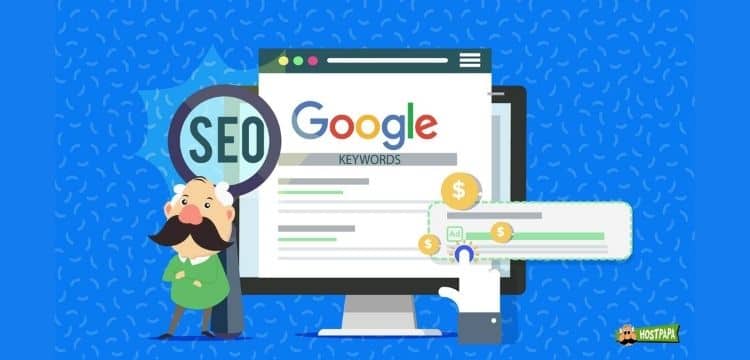 The key point of PPC is that it allows you to target your audience based on location, interests, gender, and more. So you can get your PPC right when you target the right audience at the right time with the right ad. The most popular platforms are Google Ads, Facebook Ads, Microsoft Ads and Instagram Ads to support the success of your digital marketing. While your initial investment may be higher, you'll see faster results in your investments compared to organic methods.
You should try PPC advertising because it helps you to:
Grow Your Customer Base – Connect with searchers actively looking for products and services like yours, and respond to that need by providing them with an offer relevant to their search query.
Generate Leads at Low Costs – Because pay-per-click marketing allows you to reach leads and prospects when they're researching and looking to buy, it's a highly effective way to bring interested visitors to your site. Plus, you can enjoy an algorithmically generated discount from the search engines in exchange for making their users happy.
Once you've created your new campaigns, you'll need to manage them regularly to make sure they continue to be effective. In fact, regular account activity is one of the best predictors of account success. You can make further adjustments to optimize your campaigns like adding relevant PPC keywords to expand the reach of your pay-per-click campaigns, reviewing the costly PPC keywords that are under-performing and splitting ad groups into smaller and relevant groups to improve click-through rate and quality score which help you create more targeted ad text and landing pages.
TIPS FOR DIGITAL MARKETING #6: Email Marketing
Email marketing is the highly effective digital marketing strategy of sending commercial emails to your email subscribers. Effective marketing emails focus on content, segmentation, and personalization and it can convert prospects into customers, and turn one-time buyers into loyal, raving fans. It is used to inform, drive sales, and build a community around your brand.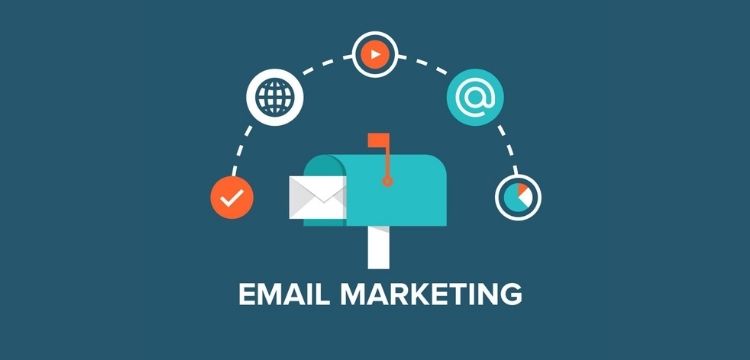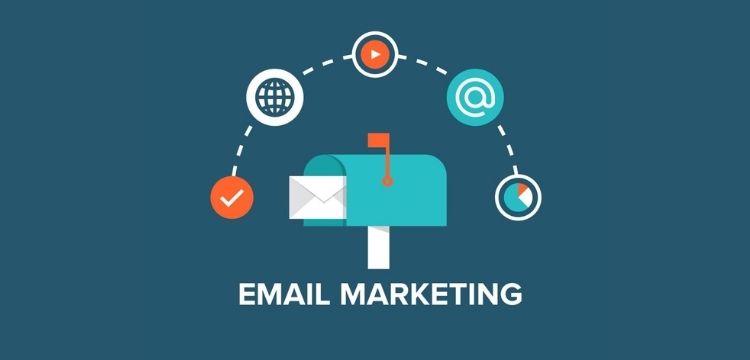 You should incorporate email listings into your digital marketing because:
1. EMAIL IS MOST PREFERRED
Email is the #1 communication channel as it lets you reach your subscribers directly. A personalized marketing email is more impactful than a social media post where you can't be sure if someone has actually seen your message.
2. PERMANENT OWNERSHIP OF LEADS
You own your list. On any social media platform, your account could be suspended or deleted at any time. However, you own your email list. No one can take those leads away from you.
3. BETTER CONVERSION RATES
Email just converts better. If you are launching a sale or a promotion, then you email a marketing campaign to your subscribers to drive sales. People who buy products marketed through email spend 138% more than those who do not receive email offers. Other email marketing techniques known to increase conversion rates include:
Emailing a discount or special offer (birthday/anniversary emails, welcome emails, reengagement emails)
Abandoned cart emails (triggered whenever a visitor abandons a cart at your online store)
4. BUILDS TRUST AND LOYALTY
Emailing earns you customer loyalty, from lead-nurturing, conversion, onboarding, retention. It's a powerful tool for building a community. You can create newsletter content so good that subscribers will be waiting for it to arrive each week.
Email is accessible to all age groups. It opens the door to a wide range of audiences because most people do know how to check their email, even if they are digitally inept. This makes it the most mainstream form of marketing. Email marketing is also extremely cost-effective. Most email marketing tools offer pricing packages to suit all budgets. You can also avail free plans without any commitment if you are a first-timer.
OTHER DIGITAL MARKETING TIPS
You must keep in mind that experimenting with new techniques along with the clear cut basics will help you grow and learn more about the digital domain. Following are some other important digital marketing tips that you can follow to ensure visible results and a better learning experience.
DIGITAL MARKETING TIPS #7: PROPER RESEARCH
Tasks carried out without any thorough research are like a half baked dish where the components are used without any knowledge of their application. The worst thing you can do to a potential project is to start without proper research. After a thorough study of your topic, it is easy to create catchy, organic and readable material. Even looking for a target audience requires research. The more you investigate, the more information you obtain. It's a win for everybody! Here is how to make the most out of your research:
Data that is relevant to your actions should be used to back up your actions. When you have data to back up your practices or certain consumer behaviour, you will be able to narrow down the possibilities for developing a strategy and implementing it to your advantage.
Research allows you to distinguish yourself from your competition. Assume that every rival, including yourself, has access to the same information. So, what will set you apart from your competitors? When you perform research, you look for unique information beneath the deepest layers of knowledge. Use research to set yourself out from the crowd and obtain an advantage.
---
DIGITAL MARKETING TIPS #8: USE ATTRACTIVE DESIGNS
Visuals are meant to draw the attention of your audience. Want to know why? Because visuals are appealing as they have a lot of colours and patterns when compared to texts. Using the right colours will make a significant impact on the audience. Even mixing text with relevant and attractive visuals will make your content stand out. Therefore, you should have good designing skills to improve your website, content, blog, or other content formats. You can take the help of several design tools, free or paid, to get your designing basics right.
CANVA
Canva is a fabulous tool for designing social media images, be it for any purpose. Canva has preloaded templates, which has layout and typeface ready for you. You can select your required template and then get started on your content. Once you get the hang of how the text, colours, and layouts work, you can start editing within those layouts. Canva is available to use for free. However, certain content is only accessible to premium users. So, you might want to see purchase plans if you wish to use premium features.
GRAVIT DESIGNER
Gravit Designer is an intricate tool, somewhat like Adobe Illustrator. But you get to use most of the tools for free. Agreed that even Gravit Designer has premium content that has to be purchased, but you can learn a lot about designing from Gravit without spending big bucks.
PHOTOSHOP
Photoshop, designed for professionals, is your one-stop-shop for all things photo-related. You may make posters, banners, flyers, illustrations, or anything else you wish to communicate visually. However, the services are compensated. You would be given a seven-day trial period, following which you would be required to purchase their services. If you want to become a design pro, you should get Photoshop or explore other options.
---
DIGITAL MARKETING TIPS #9: PLAN YOUR DIGITAL MARKETING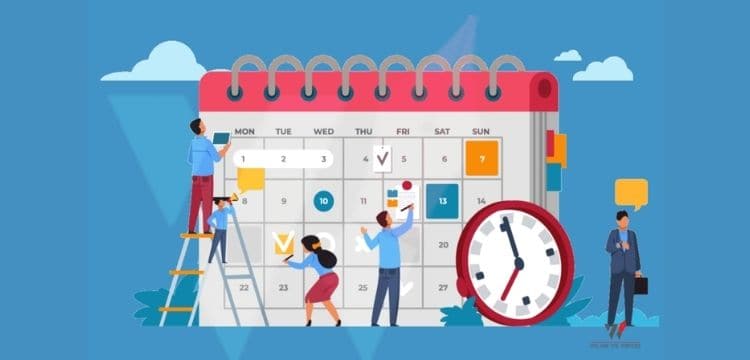 When you have a plan, you begin arranging and directing work as needed. The digital marketing team should be coordinated by a key individual. The teams must be able to work together to get greater results. Begin planning your tasks so that they get completed effectively and efficiently. However, there is a good likelihood that things will slow down. Try coming up with clever ways to plan your calendar for this purpose. Use content planners or other planning apps to keep track of what work has been completed and what work remains
---
DIGITAL MARKETING TIPS #10: ASSESSMENT
The best way to understand what works for your business and what does not, assess every strategy employed at the end. You can use the Google Analytics tool for understanding the technical details about your website. Notice the user interaction and other valuable insights and then implement the findings to get better results. Similarly, you can use analytical tools of different social media like Facebook, Instagram, and so on to check how your content is performing, what time is ideal for maximum interaction. Then, change your strategy and implement new tactics.
---
Conclusion
Digital marketing is a must for your business success, and we hope this list of digital marketing tips will help you. The best way you can get ahead of your competition is to properly implement the above-mentioned tactics of digital marketing. The first step in integration is to have a strategic plan. Coordination is also important when extending a particular effort across multiple platforms and creative efforts.