Coming up with new ideas can be such a pain especially when we have to keep coming up with a new one constantly. If you are a content marketer I'm sure you can relate to it. But worry not! I'm here with creative content marketing ideas which may help in keeping your creative rivers flowing. Stay tuned!
Here is the list of content marketing ideas 2021 with a brand new touch with some best content marketing examples to step up your game in the field.
PROMOTE A SEASONAL SALE |Content Marketing Ideas
People like sales! This is the best technique to take on if you are a small business concern or be it a popular brand. This works like magic.
Conduct a seasonal sale and bring the customers into the mood. Promote it everywhere on the social media handles and on your mailing lists.
One great example is the beauty sites like Nykaa and Purple often run seasonal sales which are very popular among their audience.
JOIN WEEKLY HASHTAG THEMES
Check into the most popular weekly hashtag trending and join them. This will in turn make sure you stay on top of your trends and also effectively market your content in the process.
Here are a few examples to make your understanding better. MotivationMonday is a very popular and effective weekly hashtag. TeatimeTuesday, SawalSaturday are some of the trending hashtags you can consider.
PIN YOUR IMAGES
Yes! Pin your images. Pinterest is a very powerful platform to market your content. Do not take it lightly. Always focus on including a good quality image in your blog post related to your content. Pin your images of the blog post and see the traffic flowing into your website.
If you have a blog on jewelry or fashion, pin your images on pinterest. It will definitely drive you to traffic.
RUN A CONTEST | Content Marketing Ideas
This is a great idea to draw content from talents while marketing your brand comfortably at the same time. You can run a photo contest, video contest, caption contest and what not. The possibilities are endless. You can also announce Giveaways to spice up the contest. People love Giveaways if you believe me. Promote your contest on your social media handles and hashtag-ify it to make it trendy.
For example, the contest may be simple enough for everyone to participate or a little tricky for the talents to come out. Whatever it may be, the results are guaranteed.
PREPARE LISTS
People always gravitate towards lists, especially the Top 10s. Start your title with a number and see the magic happening. Numbers can make you stand out in your search listings. Lists are super convenient and quick to read.
For example, popular sites like Buzzfeed have more than a third of its posts in numbers. Interesting isn't it? Try it and see it for yourself.
CURATE OTHER SOURCES
You can take the best content around you and curate them into a single blog post. It is not stealing if done rightly.
For example you can take all the reddit posts related to a question and curate them into a single blog. It will be very convenient to the users and you may drive traffic as well. [25 Best Content Marketing Ideas]
SLIDE SHARE
Look into your most popular blog post which did well and make it into a powerpoint slide show. This will give your old post a new makeover and will do oh so well all over again.
WEBINARS |Content Marketing Ideas
Webinars are a great way to market your content and mainly to bring an audience to your product/ business. Conduct free webinars. Promote them on social media platforms . Through webinars you can effectively explain your products and brief about your company to your customers. You will have a good amount of time to convince your audience and turn them into your customers. Make good use of them.
101 GUIDES
101 guides or guides for beginners are extremely popular and always shared around. They will attract Audience to your website to a great extent. Don't forget to try out your own 101s which may earn you a great deal.
Here are a few examples. Skincare 101, Investing 101 for beginners are quite popular.
E-BOOK
Curate old blog posts and articles and combine them into a giant ebook. You can provide downloadable links of the e-book.And then create a quality landing page around it.
ONLINE MAGAZINE |Content Marketing Ideas
Yes! Run an online virtual interactive magazine. It is a great form of creative content marketing. It is way more convenient than the conventional magazine platforms.It is very effective in utilizing the content to promote a brand.
For example, check out The Denim Issue of the brand Topman.
PODCAST
Podcasts are a wonderful platform for content creators to showcase their content effectively to an audience. You can run a Q&A podcast or turn a blog post into a podcast episode or call a top personality for an interview. Everything works best. If you plan on starting one, then the possibilities are limitless.
COLLABOARTION
Collaborate with other content creators or invite a guest to write a blog post on your website. The guest will promote his blog on your site to his audience. This will increase your reach and attract a new audience base.
One fine example is when McDonald's collaborated with BTS. According to statistics their daily average increased by 250 percent after four weeks into collaboration. Massive, isn't it?
REPURPOSE YOUR CONTENT | Content Marketing Ideas
Repurposing is basically the idea of recycling your content to reach a wider audience opening newer opportunities. It allows you to get the most out of your content. Update an old blog post and repromote it on various platforms.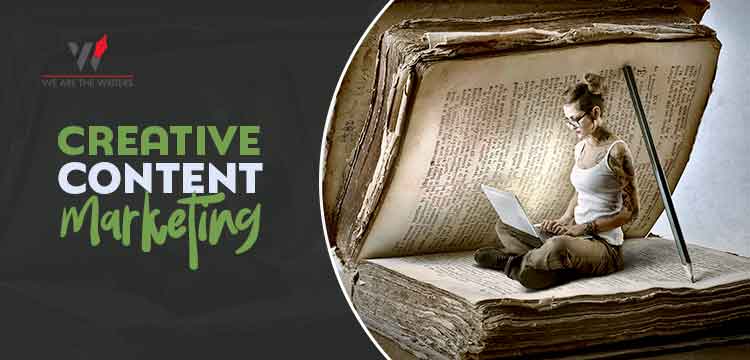 QUESTION OF THE WEEK
I'm sure you will have a dedicated FAQ section on your website. If not, what are you doing all along? Go and get it done. Choose a question every week and highlight it on your website. This may reach the required audience for whom they may offer help.
ROUNDUP POST
Gather a few of your most popular blog posts or articles and link them in a roundup post. It is a pretty simple and effective way to repromote your old blogs.
POST EVENT SUMMARY
Write a summary of an event or a workshop you have recently attended. Talk about how your experience was? what did you learn? and was it worth attending? Get personal.
TIP OF THE DAY |Content Marketing Ideas
Prepare a tip of the day post and send it to your mailing list or share it as your instagram story. It may give a brief intro to your detailed blog post. It may in turn bring you traffic for your old posts.
MAKE A CHECKLIST
Check lists are very popular and also convenient to use for the users. Prepare a number of checklists relating to your field and promote them on various platforms. I'm sure they will attract a wider audience to your website.
EMAIL SERIES
Create an email series. It works the best when you have a good number of mailing lists. Turn your blog posts or articles into a series of content and send them to your mailing list.
RECAP POPULAR POST OF THE YEAR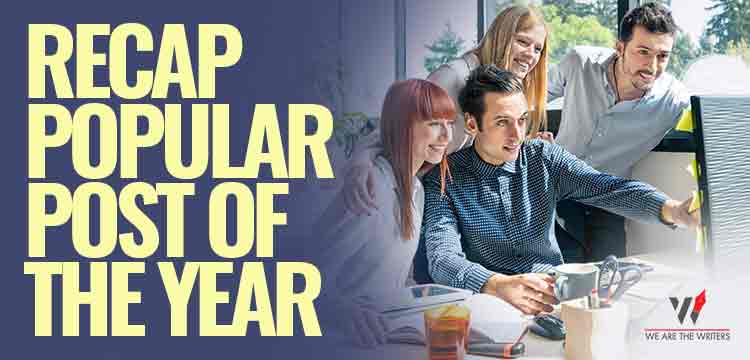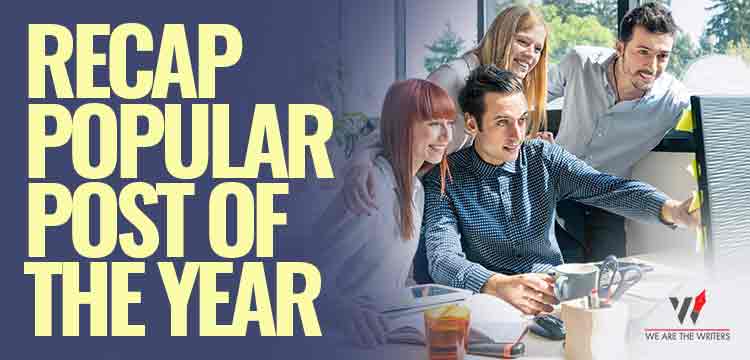 Look into your most popular blog post or article of the year and repost them in your handle. Repromote them in various social media platforms. This will reach a new set of audience and your old gem will give you new customers all over again.
ONLINE COURSE |Content Marketing Ideas
Create an online course detailing your product or business. Answer all the questions of the customers through your course. You can promote your product effectively and the customers can clear all their doubts and gain knowledge. It is a win-win situation.
ANSWER QUESTIONS ON QUORA USING BLOG POST
Believe it or not, Quora is a widely used platform to ask questions and connect with people. According to statistics Quora has more than 300 million active monthly users. So why not make use of such a wonderful platform. Answer the popular questions on quora with your blog posts or link them in the answers. This will definitely bring traffic to your website.
CLARIFY INDUSTRY MISCONCEPTIONS
Write a blog post or an article clarifying misconceptions prevailing in your industry. This may interest your audience to a great extend.You may come across as knowledgeable. And you can also earn a new range of audience.
COMBINE OLD, OUTDATED POST | Content Marketing Ideas
Collect and combine all your old and outdated blog posts or articles and turn them into a new post with newly added information and details. Study why a certain post did well or not so well and upgrade them accordingly.Repromote them and gain all you can with your content.
Here is the list of top 25 Creative content marketing ideas for you to try out. Use these ideas to grow your business effectively and stay on top of the market.