With the wake of digitalization in the world, everyone wants to have a strong online presence. Having an optimised content which is also loved by the audience is the dream of everyone who creates content.
Well, for that you have got a special tool at your disposal, SEO Copywriting. It is the ultimate tool that will cater to the optimisation parameters of Google and will also be well received by the audience.
But, what is copywriting? Copywriting is the process of writing impactful words (known as copy) that inspire or motivate people to take a specific action, mostly in the form of a purchase.
You can spot copywriting in various places. For instance, in a magazine there's a full-page advertisement selling perfume, the words on that page that aim to catch your interest are the result of copywriting. A website that prompts you to buy something, the words on that page are the result of copywriting.
Suggested Blogs:
The need for SEO copywriting persists no matter the business type or niche because a fundamental part of running a business is driving a specific action from an audience. To drive action, you need people to be aware of your company and need to guide them down the path you want them to take.
Crafting words that effectively show what an organization is about while influencing the audience in a specific way requires knowledge and skill. Each piece of copy created should fit into the larger puzzle of the brand's identity and overall strategy.
SEO copywriting is the art of creating keyword-optimized text that appeals to both human readers and search engine algorithms.
In this blog, we will focus on SEO copywriting examples and SEO copywriting courses. Additionally, there are a few important tips to boost your skills. Read on to find out more.
WHAT IS SEO COPYWRITING?
SEO copywriting is the process of creating online content that ranks high in Google, drives traffic, engages readers, and ultimately convinces them to take action.
It is a type of writing which is intended to draw in website traffic by different companies. SEO copywriters or companies use keyword research tools or different SEO tools to prep up their services. Google, Bing, Mozilla Firefox are some of the various search engines which SEO copywriters usually target. Well-optimized and easily readable (and shareable) content is the primary goal of SEO writing.
Read more on copywriting on backlinko
The ultimate idea of copywriting is to sell something – a product or a service on behalf of a company. Thus, copywriting is the technique of persuading people to believe in a product, a brand, or a concept. The best copywriting combines a brand's products and philosophy to generate identity. Hence, copywriting is classified as infomercial (advertisement).
SEO copywriting is a whole different genre or type of writing. While SEO content writing focuses on driving visitors to your site, this type focuses on converting that traffic into sales. In general, copywriting is a type of writing that is used to promote a product through social media and other venues. Email campaigns, webinar scripts, and sales letters are just a few examples.
However, when we associate the term SEO with copywriting, it becomes all about converting traffic to sales via search engines. There are numerous aspects of SEO copywriting that might help you improve your sales strategy.
SEO COPYWRITING EXAMPLES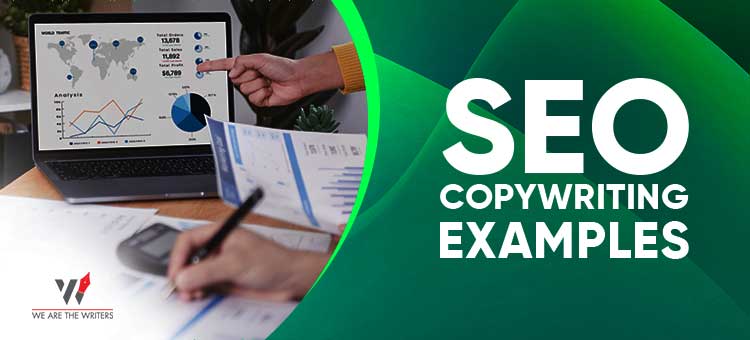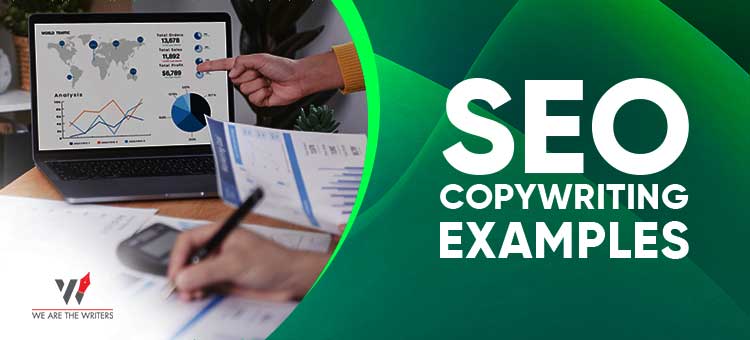 SEO copywriting is a vast topic covered by various experts in the field. There is something that binds all their advice together. Each type of SEO copywriting examples have very different research, aiming, composition, structure, and marketing process.
Each of these are unique in nature, that is having original content. We have highlighted the best ones in the next few paragraphs. These are the areas you need to focus on in terms of SEO writing.
PAGE HEADLINE OR HEADER TITLE
Here is how you can write a catchy headline for your SEO writing. Incorporate 1 or 2 keywords into your headlines. Also, you can use words that are intellectual, emotional, and moral. The next important thing is to know who you are trying to reach i.e. your target audience. Incorporate numbers into your SEO-friendly headlines. Odd numbers are preferred. Make use of powerful adjectives. Remember to keep your header title to roughly 7-8 words.
SUBHEADINGS OF THE SEO WRITING
When you are making a structure of outline of your SEO writing, make sure to incorporate as many relevant subheadings as you can. Include related keywords in those subheadings evenly. Keep the attention on your main topic by putting the most important information first. This enables scanners to travel from one place to another and determine where they want to go deeper.
URL ADDRESS OF THAT PARTICULAR PAGE
Include the important keywords in the URL address of the page. The slug of your piece of SEO writing should contain the primary keyword or focus keyword. Most good SEO copywriting examples practice this because it improves the chances of ranking on search engines.
META DESCRIPTION PORTION OF THE SEO WRITING
The meta description tag's aim is to provide a brief and succinct summary of your website's content. They're often used to provide preview snippets for a certain website on search engine result pages (SERPs).
This segment has a significant impact on whether or not you get a click. Keep your meta description within 165 characters to ensure that the entire description appears in search results.
ALT TEXT ON THE IMAGES
Alt text on the images should contain the primary keyword. It is one of the basic rules of writing good search engine optimized content.
BODY OF THE TEXT
Whatever may be the SEO copywriting examples, be it landing pages, product descriptions & blog posts, concentrate on the body of the content. Structure it into headings, subheadings (H2, H3, H4, etc.) and evenly distribute the keywords throughout the body of the text.
Suggested Blogs:
WHAT ARE THE MOST IMPORTANT METRICS FOR SEO COPYWRITING?
SEO copywriting courses highlight a few important terms or KPIs (Key Performance Indicators). They are as follows:
Backlinks
Domain Authority
Organic Clicks
Ranking of important, most-searched keyphrases
Engagement in the form of shares, likes, etc.
These help SEO copywriters promote and enhance their SEO writings. Each of these metrics goes into preparing a foolproof SEO content strategy.
IMPORTANT SEO COPYWRITING TIPS
There are various SEO copywriting courses online. However, we have hand-picked the best SEO copywriting tips you can find anywhere. They are mentioned in the points below.
Keyword intent should be recognized and fulfilled. Write content that your target audience actively searched for. Use Google Trends to help you find the most searched keywords and trending topics.
Turn to the issue at hand. Address the problem or query your readers have and find solutions to those.
Don't overload your SEO writing with too many keywords. It will result in spam and search engines will automatically reject that piece of content.
Think long and hard about the headline of your content. Make it something unique and attention-grabbing. Write a maximum of 7-8 words including your focus keyword in the headline.
Optimize the tags. Title tags, meta description tags, headline and subheading tags, etc. all need to be optimized.
Aim for alternate keywords or related keywords. Apart from your focus keyword, there are some keywords that appear at the bottom of the search pages. These are your related keywords.
Remember to activate voice search for your content. The optimization of certain keywords for voice assistant queries is referred to as voice SEO.
These SEO copywriting tips will ensure that you are at the top of your game!
SEO COPYWRITING COURSES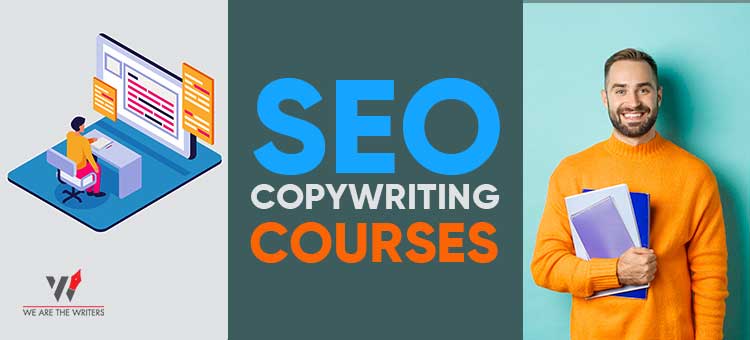 SEO copywriting courses are necessary to learn and develop the skills necessary to become a professional. Learning how to write good SEO copy with the consumer in mind is vital. Whether you are creating content for a landing page, website, video script, social media, small business or anything else, you need this. We have highlighted some of the best courses you can opt for, in the list below.
SEO Copywriting Training (Yoast)
Content Marketing Training (Reliablesoft)
SEO Copywriting: Rank and Get the Click (Udemy)
Learning to Write Marketing Copy (LinkedIn Learning)
Content Marketing Course (DMI)
Copywriting For Beginners (SkillShare)
Role of Content Course with Eric Enge (SEMRush)
SEO Training Course by Moz
HubSpot Free SEO Crash Course.
eMarketing Insitute Free SEO Course (Beginners Level)
Suggested Blogs:
BEST SEO COPYWRITING SERVICES
All the SEO copywriting services offer tailor-made SEO writings with respect to the target demographic, purpose and research analysis. Some of the best services in 2021 are listed below.
We Are The Writers
Yoast SEO
SEO Butler.
WordAgents
Verblio
Hoth Blogger
Writer Access
Content Cucumber
Human Proof Designs
Content Development Pros
WEBSITE COPYWRITING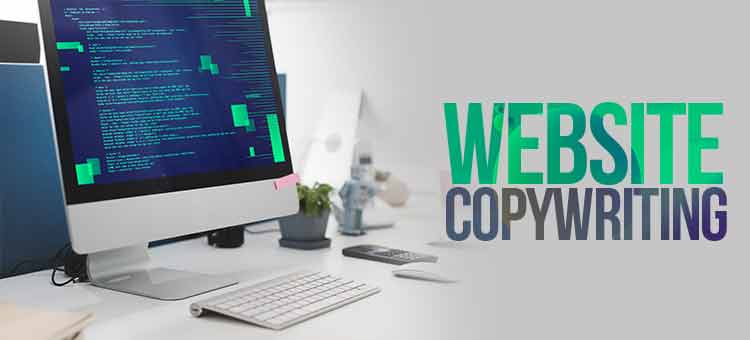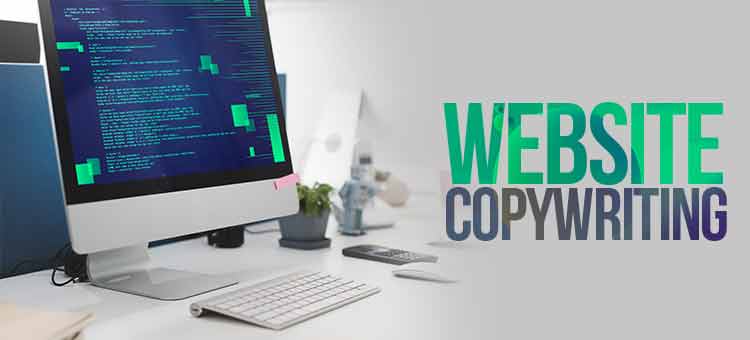 Website Copywriting also known as web copywriting is high-quality text and materials that aims to sell an idea or product. This is often placed on website pages or blogs. Simply speaking, it is the process of writing online content, ad copies, social media posts and other marketing materials.
ENDING NOTE
In this blog, we have found a comprehensive answer to the fundamental question: what is SEO copywriting? Hopefully, the tipsprovided will be useful in the writing process. You can find copies in print, online, and even being read on television or over the radio. Copywriting is present almost everywhere you look and listen.
There are ample SEO copywriting services that offer custom-made SEO copies of articles for the required purpose and demography. The basic advice we get from all SEO copywriting courses is to write original content in a well-defined format. This helps to create organic traffic from search engines, which is the main goal at the end of the day.