Gone are the days when most children out of school would usually opt for a career either in Engineering or Medicine. Due to abundance of opportunities, most youngsters are opting for professions which are completely unconventional. If you too do not wish to opt for a profession that is conventional or are looking to change your existing profession, this article shall surely give you some ideas regarding some of the professions you can opt for.-Top 10 offbeat lucrative careers
"Work fills up a large part of our lives. To be happy, it is imperative that we like what we do" -Sonia Golani, non-fiction writer based in Mumbai.
1. Home Chef
Gone are the days when cooking was merely for sustenance .Today, cooking is an art and that too, a much coveted one. Today, not just five-star hotels and Michelin-star restaurants are experimenting with cooking. Even the smallest food stalls located on the streets are experimenting and during the weekend, most people throng to these places more than a lavish restaurant.
Most of us know about a few housewives who do make snacks and sweets during special occasions such as Diwali, Holi, and birthdays among others.
Well, now one might think that they need highly expensive equipment and best quality ingredients to be chef which is completely not true.
The demand of home chefs would increase in the coming months; since one may not be 100 per cent sure of the sanitisation of the eating outlet however they can trust something they know is cooked at home.
In the beginning, you might get a really few orders but be rest assured, once your product starts selling, they surely will be a hit among the crowds and you can earn fat cash.
So, if cooking is really your calling and you like serving people, then this profession is surely meant for you.
2. Photography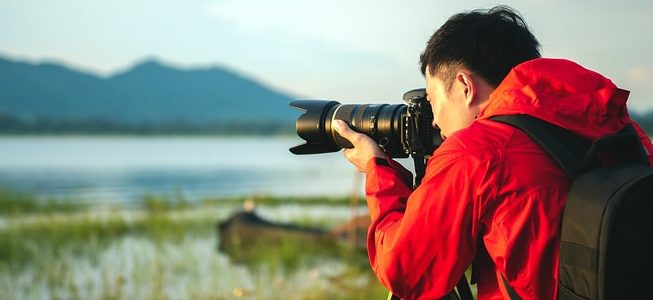 Gone are the days when photography was merely clicking pictures and putting them inside in album for memories. Today, photography is also a full-fledged art and people who are excelling at it are earning large revenues for themselves.
Today, it is not necessary to own a big and heavy DSLR camera in order to practice photography. Smartphones of today are equipped with high quality cameras and are enough to take awesome photos for you.
In the times when big fat weddings are a fad, most people want to go for pre-wedding shoots; this time is perfect to be a photographer.
So, if you have knack for the perfect shots, an understanding of the technical aspects involved in photography, then you can try to establish a profession in this field.
In the initial phase, you can show off your skills on social media and on a photo blog and after your work gets recognition, you can own everything you would have ever wished to.
3. Social Media Management
Gone are the days when social media was merely to interact with people across the world. Today social media is the place where most opinions are shaped. Most news today breaks on social media way before it comes on the newspaper or TV news.
Today, social media space has no longer been dominated by the English-speaking elite. Most of the content is now available in various regional languages as well.
The use of social media by Barack Obama for his 2008 presidential elections opened the gate for marketing on social media.
So, if you feel that you have the knack for creating awesome content on social media that can sell and strike among the audience, this surely is your field. Best offbeat lucrative careers.
4. Youtubing
YouTube is not just a mere video site now. Most people, for both information and entertainment use this platform. Today, information is more readily available here in time unlike most other sources of information.
In the coming months, when movement in most countries is restricted due to the Corona outbreak, YouTube can be the manner in which citizen journalism can take a rise.
Most local issues are often ignored by most major media organisations and this can be your way that you can raise them for the masses.
Further, if you have a skill and wish to showcase to the world and create content for entertainment purpose solely, this platform can be for you.
If your content clicks with the masses, you shall be contacted for advertising and can earn lumpsome revenues.
5. Tattoo Artist– One of the Top 10 offbeat lucrative careers
Do you have a knack for drawing and painting and wish that someone' body looks better by your drawings? Then being a tattoo artist is surely the profession for you.
A trained tattoo artist can easily make close to Rs5000/- for every drawing that he/she makes.
The more famous ones can easily make Rs 50,000/- in a month.
6. Content Writing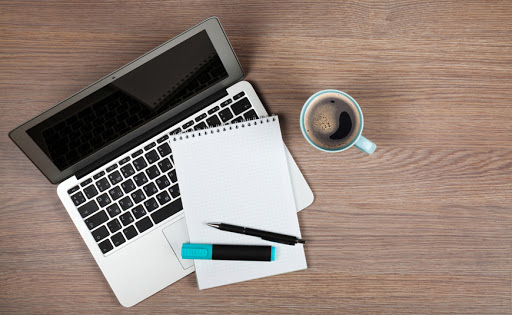 Do you feel that you can easily play with words, convince people through your writing and are highly articulate in your thoughts? Then content writing is the right profession for you.
You can either work for some of the top multinational firms or freelance wherein you can write content for a wide variety of people.
The starting pay for any content writer can be Rs5, 000-10,000/P.A. however once you establish yourself in the field; you can find your pay going to Rs 35,000-40,000/P.A. one of the best offbeat lucrative careers. How To ?
7. Influencer
Influencer has become the new buzzword in the town rightly.
If you feel that your lifestyle or the things you know can influence people , then this profession is the one which is made for you.
In the beginning, you may have to use your resources in order to showcase yourself on social media but in the future, most brands will come to you for advertising and you can earn fat cash for yourself and offbeat lucrative careers.
8. Image Consultant
Every famous personality needs someone who can manage their public image.
You may observe why Deepika Padukone's every word may make news or why Shahrukh Khan's personal life may be news worthy.
The reason is plain and simple. They have a wide variety of image consultants surrounding them.
In order to make this your profession , all you need is a certificate that you have completed education till Class XII and there are a wide variety of courses you can do online.
You may begin with endorsing the local personalities and slowly carve a niche and earn fat cash for yourself. It is one of the offbeat lucrative careers.
9. Disc Jockey– One of the Top 10 offbeat lucrative careers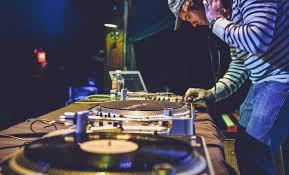 We all like to groove to our favourite songs in the party or in a wedding.
A DJ is considered to be the heart and soul of each discotheque.
If you feel that mixing tracks in a manner the whole world will dance to your footsteps is something you can excel at, than being the DJ is the profession for you.
There are few academies that offer online courses and can teach you the basics.
If you become a prominent one, then surely you can make great money.
10. Mountaineering
If you have intense love for the mountains, then this profession is surely for you.
Your profile can include advising people on how climb the hills, carrying expeditions and training people to climb some of the largest peaks in the world.
India has some of the best mountaineering institutes in the world which include Nehru Institute of Mountaineering, Uttarkashi, Himalayan Mountaineering Institute, Darjeeling among others.
So these were some of the offbeat professions that you can take up in this ever-changing world and create a major niche for yourself.
Few more of our blogs: