Traditional media has taken a back seat with the recent advent of digitalization of media, especially Social media. With a swift change in digital marketing, social media platforms such as Facebook, Twitter, YouTube, and Instagram are few such channels that not only facilitate the exchange of ideas and information but it also helps to share content in real-time. Instagram is one of the most sought social media platforms by marketers to promote their goods and services. Read about Top Instagram Influencers of India in 2020.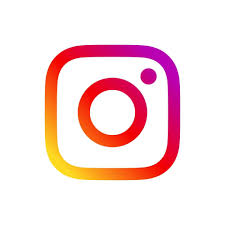 This photo-sharing app has completely captured the market in a decade after it got launched in 2010. As of 2018, Instagram has more than 1 billion active users. But, having an account is not sufficient, it has to be promoted with the right strategy in mind to attract a larger audience. Isn't promotion sound a costly affair? Gone are the days when they would spend their money on PR firms to promote their product by Bollywood celebrities. This has now been replaced largely by Instagram influencers who get this job done by their huge fan base and ability to engage well with these audiences, somewhat directly. So, we got the list of s of India in 2020.
What is "Instagram Influencer"?  – Top Instagram Influencers of India in 2020
Instagram influencers are not things but people. They are individuals who, with their huge fan following base and credibility, have carved a niche for themselves; who can influence others with their authenticity and help to enlarge a market for businesses. These Instagram influencers frequently post images and videos, or in other words content, that people tend to enjoy and could relate to. By documenting their daily life, these influencers tend to make money by promoting other brands.
These Instagram influencers have a million of followers in addition to great organic engagement with them, often seen promoting products. They urge people to try and buy those products for which they are paid for. Brands today are heavily relied upon these Instagram influencers owing to their wider reach and relatively lower promotional cost.
How to find Instagram Influencers?
Having a home to more than a billion of active users, it is a tedious task to find these Top Instagram influencers. Most importantly, finding the right influencer who will match and bridge a gap between the business and the target audience is difficult. So, how to find them? Here are the points that you should keep in mind while choosing a Top Instagram influencer for your business.
Know your target audience well and their interests.
Find Instagram influencers matching your business profile. For example, if you are a skincare company, look out for skincare/beauty/fashion Instagram influencers.
Check the Instagrammer's post engagement along with their followers. A huge engagement rate is better than one with huge followers.
Try to search for hashtags related to your business.
Keep an eye on your competitors; see their activity, and try to get some ideas from them. Which Instagram influencer or blogger are they using to promote their brand.
Top 10 Instagram influencers of Indian in 2020
Although there are several Indian influencers on Instagram, some of them are topping the chart in twenty-twenty. Here is the list of top 10 Instagram influencers: –
Jannat Zubair Rahmani – Top Instagram Influencers of India in 2020
After garnering much appreciation as an actress in colors TV serial Fulwa', Jannat Zubair has managed to get millions of followers on her Instagram. Having started her career as a child artist in Dil Mil Gaye in 2010, she has also worked in several Bollywood films like Aaagaah- The Warning, Hichki, and several others.
Beside topping on the list of top 10 Instagram influencers, she runs a YouTube channel with the name "Complete styling with Jannat Zubair". She was even popular and admired by her fans on Tik-Tok before its ban in India. Read the blog for knowing about Top Instagram Influencers of India in 2020.
Followers: – 22.1 M
Instagram ID: – jannatzubair29
Category: – Actor & Lifestyle
Bhuvan Bam
Who doesn't know Bhuvan Bam? Becoming talk of the town from his YouTube channel – BB ki Vines, actor Bhuvan Bam has struck a right chord among the audiences. Especially among youngsters with his flamboyant character and innuendo jokes. His Instagram profile says, "Musician/Youtuber at BB ki Vines". In a short span of time, he has managed to reach fans from all over the world. Apart from a brand ambassador for Beardo, he is currently seen advertising big brands like Amazon, Myntra, Lens Kart, and Pizza Hut.
Followers: – 11.1M
Instagram ID: – bhuvan.bam22
Category: – Comedy & lifestyle
Avneet Kaur – Top Instagram Influencers of India in 2020
Rose to fame with the role of princess Yasmin in SAB TV'sshow Aladdin – Naam to Suna Hoga, Avneet Kaur however startedher career with famous dance reality show Dance India Dance Little Masters as a contestant. Apart from that, she is often seen doing web series, films, and music albums. Her Instagram is loaded with colorful and beautiful pictures of her. Recently, she was seen endorsing brands like Mama earth, Vivel Shop, Lakme, and many more. With time, she has become one of the favorite & top Instagram Influencers for businesses.
Followers: – 15.4M
Instagram ID: – avneetkaur_13
Category: – Acting & Lifestyle
Awez Darbar
Tik-Tok star and Instagrammer Awez Darbar is an actor, choreographer, content creator, and entertainer. He also runs his youtube channel with his name having 3.36 million followers.
According to some media reports, Awez dates another popular Tik-toker Nagma Mirajkar, who is herself among India's top influencers. They can be seen together in several music videos and short films. However, they deny this and call it nothing more than a rumor.
Follower: – 7.4M
Instagram ID: – awez_darbar
Category: – Choreography, Acting, and lifestyle
Sayyed Arishfa Khan – Top Instagram Influencers of India in 2020
One of the top Instagram influencers in India, Arishfa is a model and an actress. She began her career as a child artist at a very little age and made room in everyone's heart with her role in various TV serials like Veera, Yeh Hai Mohabbatein, Jennie Aur Juju, and Baal Veer. Her active presence on other social media platforms like Youtube, Tik-Tok, and Dubsmash makes her one of the most favored influencers for promotion. A lot has been discussed about Top Instagram Influencers of India in 2020 in this blog.
Followers: – 12.8M
Instagram ID: – arishfakhan138
Category: – Fashion & lifestyle
Ranveer Allahabadia
Mostly popular among gym enthusiasts, Ranveer Allahabadia holds a good fanbase on Instagram, along with a stronghold on his youtube channel 'BeerBiceps' that has a total of 3.06 subscribers. From fashion to fitness, his videos are known for having a lot of information on every segment. If you are searching for a video to groom yourself, make sure you check out his videos on his Instagram & YouTube handles.
Follower: – 1.1M
Instagram ID: – beerbiceps
Category: – Health & lifestyle
Riyaz Aly – Top Instagram Influencers of India in 2020
Riyaz Aly is a popular fashion blogger, an actor, and a model. He started his career at the age of 16 and since then, he has been grabbing the attention of many female fans for his chocolaty boy image as well as his amazing lip-syncing videos on Instagram. His followers have increased manifold over time due to which many brands are pitching him for their promotion.
Followers 10.9 M
Instagram ID: – riyaz.14
Category: – Fashion & lifestyle
Siddhart Nigam
Rose to fame with his character as a Prince Ashoka in Chakravartin Ashoka Samrat, Siddharth Nigam, besides being a good actor, is also a gymnast. He holds a gold medal at National level Gymnastic. He was seen in SAB TV's popular show Aladdin and also in the Bollywood movie Dhoom 3. Go through this blog to read more about Top Instagram Influencers of India in 2020.
Followers: – 6.5M
Instagram ID: – thesiddhartnigam
Category: – Fitness & Acting
 9. Kusha Kapila – Top Instagram Influencers of India in 2020
If there is someone who has been able to tickle audiences with her common yet humorous videos, then it has to be none other than Kusha Kapila. Her videos on Delhi girls and "KOKO Aunty" are very famous. Due to her good taste in fashion, she has become one of the top fashion bloggers in India. Also, she is the only Instagram influencer who has shared a coffee with director Karan Johar in his talk show "Koffee with Karan". She can be seen endorsing several big and small brands related to beauty, tech, etc. in her videos.
Followers: – 1.5M
Instagram ID
Category: – lifestyle, Comedy, and fashion
10. Dolly Singh
Having started her career with Kusha Kapila in their show ' the South Delhi Girls', Dolly became an internet sensation after it became a hit. Like Kusha, she is too popular for her quick-witted videos on South Delhi girls and aunties. Coming from a very small place in the hill of Nainital, Dolly can even beat big-city girls with her debonair fashion skills.
Followers: – 1.1M
Instagram ID: – dollysingh
Category: – Comedy & Lifestyle
Well, the list is long, there are many other Indian Instagram influencers are worth following. They too earn millions with their collaborations and paid partnerships with brands. Some of them are Komal Pandey, Manav Chhabra, Nikhil Sharma, Gaurav Taneja, Savi and Vid, Karan Dua, Sejal Kumar, Kritika Khurana, Malvika Sitlani, Ashika Bhatia and so on. You can mention in the comment below if we missed out someone. Read about Top Instagram Influencers of India in 2020 in this blog.
Some More Top Instagram Influencers
Deepika Pilli – Top Instagram Influencers of India in 2020
Instagram Influencers Rates – Top Instagram Influencers of India in 2020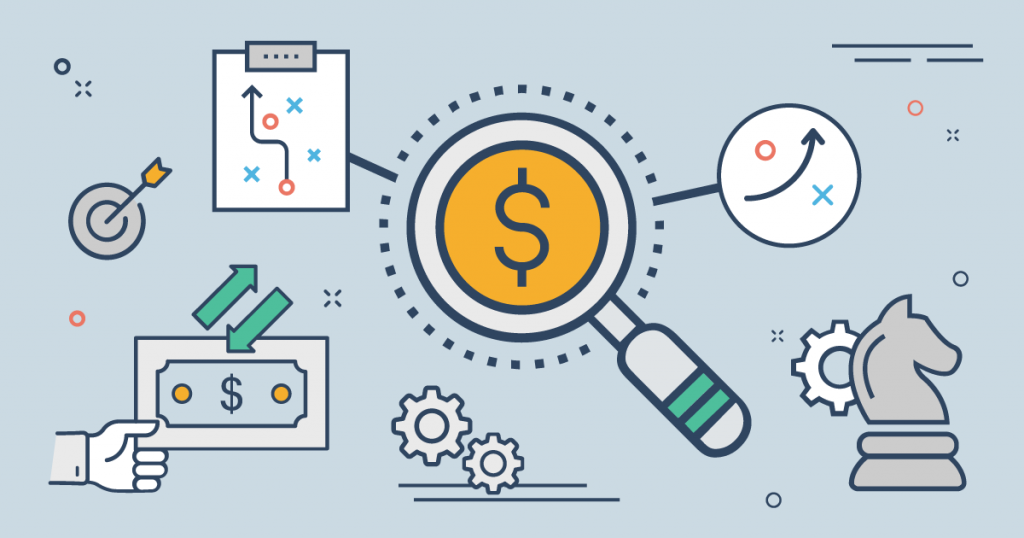 There are so many factors on which an Instagram influencers' rate depends. These influencers fix their rates based on what brands are willing to pay. Some of the considerations are listed below that determine their rates or charges.
Their engagement rate and reach
The platform they use that is suitable for the brand's target audience
Where will be the advertisement cross posted
Agency fees, if any
The number of posts you want depending upon its types such as audio, video, or image.
Skincare Instagram Influencers
Some of these influencers due to their huge engagement and thousands of followers have become a bee on the lookout for Beauty brands and skincare products.
Jissa Paul – Top Instagram Influencers of India in 2020
Dr. Kshama Chandan – Top Instagram Influencers of India in 2020
  Affiliate Marketing Instagram Influencers – Top Instagram Influencers of India in 2020
Have you ever seen your favorite Instagram influencer, asking you to "swipe up" or "follow the link in the description/profile/bio" to purchase something? If yes, then this is what affiliate marketing is. This is one of the few methods that these Instagram influencers follow, to monetize their account. An Instagram influencer who is the affiliate marketer introduces or promotes the product or service of a company by inducing people to follow a link usually known as an affiliate link, or sometimes giving them a promo code to purchase from the affiliate company's website.
The commission is earned through two methods i.e., pay per click and cost per acquisition. Although it is a good way to earn some extra commission, this method needs patience as well as the quality of persuasion.  Some Affiliate websites like Amazon, Flipkart, Myntra, Nyka etc
Read More From Us: